Last Updated on January 17, 2022
The entire moving process can be quite daunting! Finding a new place is a breeze but moving all your stuff there can be very hellish. There are all kinds of problems that can occur and things become much more frustrating once you decide to move to a big city like London, for example.
There are certain things that you have to do to prepare. Packing and organizing everything is a very nasty job. Plus, you have to convince some of your friends to help you and you somehow have to explain it to them that you are not packing that much stuff.
So before actually calling the moving company, you have to pack everything neatly up. But if you still have problems arranging everything, moving companies like Amazing Moves from London offers additional packing services. Besides helping you move they can pack all the stuff for you.
Nevertheless, if you want to prepare everything by yourself, here are some important tips to follow.
Pack an Overnight Bag with some Essentials
A move is not as easy as you might think. Packing everything at point A and driving all the way to point B and additionally unloading it there does not leave you a lot of time to arrange everything.
After all of your stuff is unloaded at the new place you may not have all that much free time to set everything accordingly.
In that case, you need to have a backup plan. The best thing that you can do is to pack an overnight bag with some toiletries, a fresh change of clothes and your laptop.
That way you can quickly change or get ready for work if you need to go. Leave the boxes unpacked for tomorrow when you will be more rested and will have more time to arrange everything.
Donate or Get Rid of Some Stuff
Once you decide to move you have to keep one thing in mind, you are not going to be able to pack everything you own.
Early on you have to realize that some things need to be left behind. Carefully chose some of the things that are not really essential to you or the things that can be discarded.
Once you sort that out you can throw them away but a better option will be donating it. Old clothes and unused items will be very useful to some other people and will allow your move to go much smoother.
Find Recyclable Free Moving Boxes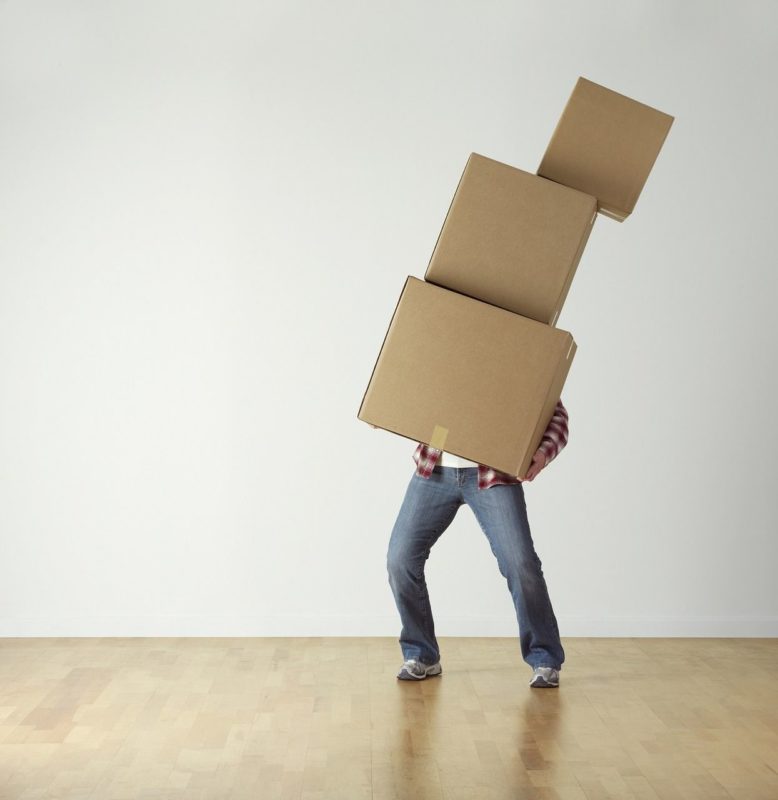 Hiring a mover is going to cost you money. But if you want to preserve your budget a bit, try finding some free boxes. You will be packing most of your valuables in all kinds of boxes and buying new ones will cost you money. So why not go to your local grocery store and ask to take some boxes off their hands. They will be delighted to help you.
Cardboard boxes are your best option and try getting those. After you are done with them you can easily remove them from your new flat. But don't just throw them away as these type of boxes can be easily recycled. Try finding a local recycling center and drop them off there.
Create a Schedule
You need to realize early on that moving is serious business. You have to be organized or else everything will fall apart. That is why it is highly important that you create a schedule before you start the moving process.
You need to include everything – packing, paying your bills, contacting the movers, contacting the landlord, virtually everything that you can think of. The more things you add to your schedule and finish on time the better. You will not need to think about them later on. Also, it will make you move a breeze.
Pick the Right Day
It would be best if you can pick a specific day that suits you to move. This can be hard when you are hiring a moving company which keeps to a specific schedule, but if you are able to pick by yourself it will make your move easier.
This means that you don't have to take a day off work nor move other things around. You can simply do it on the weekend and have everything done and ready by Monday. You will continue with your regular weekday routine and will start enjoying your new place in no time.
Start Using Foam Pouches
If you have decided to pack everything up yourself, then you should consider using foam pouches. This is especially useful when packing glass materials or bowls and plates. It takes a lot of time to pack all those fragile things but if you just place them in a foam pouch it shortens your packing time immensely.
Foam pouches are not expensive and are easy to find. Just buy a couple of those babies and you are all set to pack all of your stuff.
Make Sure That There is a Parking Spot Available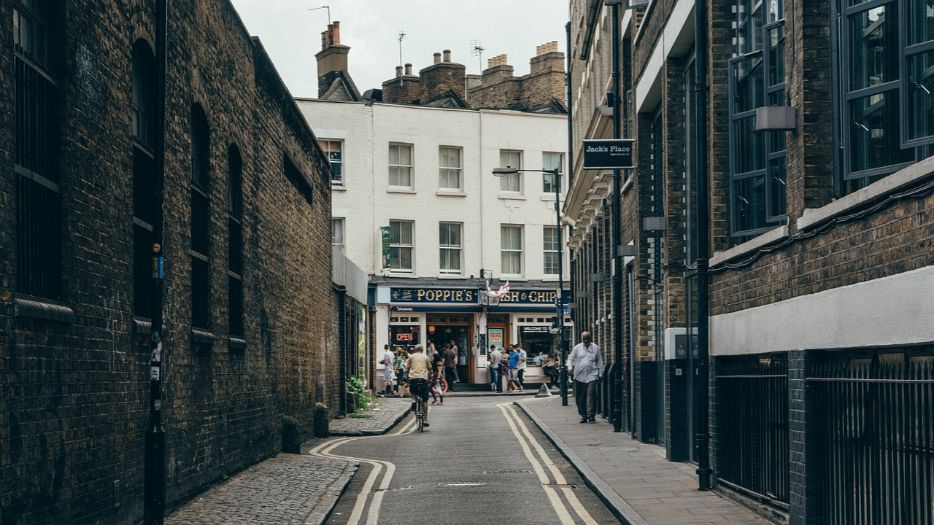 The last thing that is probably on your mind is that you have a parking spot available. You have to make sure that there is a suitable spot in front of your new apartment. If you can book it or in a way manage it, try finding the best one that suits the needs.
Unloading the truck is sometimes harder than loading it. That is why a favorable parking spot goes a long way. If you find one which is really close to your new apartment everything will go very smoothly.