A little bit of slacking off never hurt anybody. Unless every employee does it – then it could amount to about $15 billion in lost productivity every week, according to a 2017 study.
Taking a break after working for an hour or two is fine. After all, we all need a bit of refresher from time to time. However, checking social media, playing mobile games, or even online shopping when you're supposed to be working is not only costing money, it's also putting tasks and projects on delay. In today's fast-paced industry, minutes can add up.
So how do you make sure you – and your team – are working on the same page, and right on schedule? Team management tool has the simple, straightforward answer you need.
What is monday.com?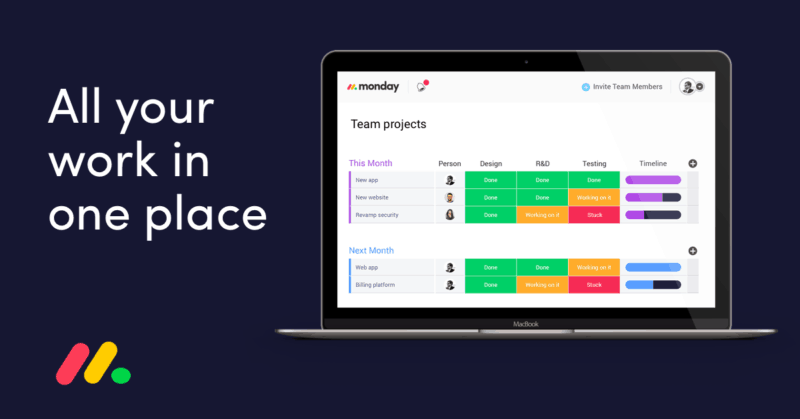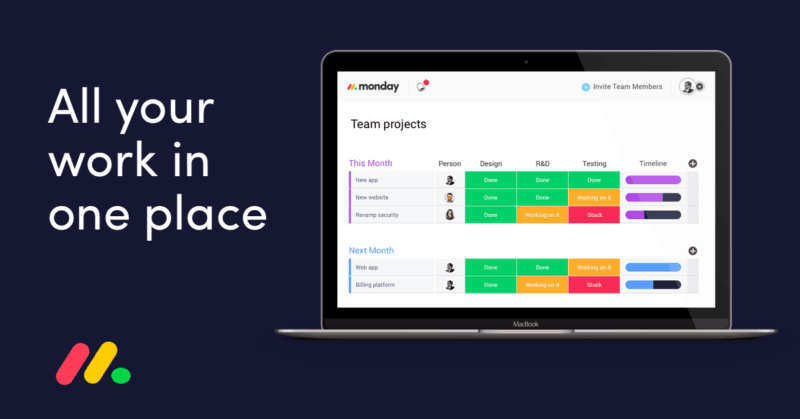 When it comes to team management software, there's usually the hurdle of getting people to get the hang of it first. Depending on someone's learning curve, it may take days (or weeks) before everyone is up to speed with the new tool. Alas, this just won't work if tasks are urgent, or your client needs the draft by next week.
But here's where the beauty of monday.com fits in nicely. Formerly known as Dapulse, it was founded in 2012 before becoming an independent startup in 2014. Unlike most team management tools, their software practically requires no training at all. This is all thanks to their handy drop-and-drag interface, ready-to-use templates, and practical visuals to make collaboration quick and painless.
monday.com is packed with features to make teamwork more fun and less of a chore. For instance, if you're already using other productivity tools, such as Dropbox or Google Calendar, simply integrate them with your board, and you're good to go.
There are also more than 70 templates to choose from, depending on what sort of tasks you'd be working on (e.g. HR, creative, freelance, marketing, real estate, etc.). This makes it a breeze to get started immediately after creating an account.
monday.com is available as a mobile app for iPhone and Android users. So you don't need to worry about a delayed assignment, or an upcoming project. Just download to make sure you and your team are always on top of things.
Why monday.com Is the Next Generation Team Collaboration Tool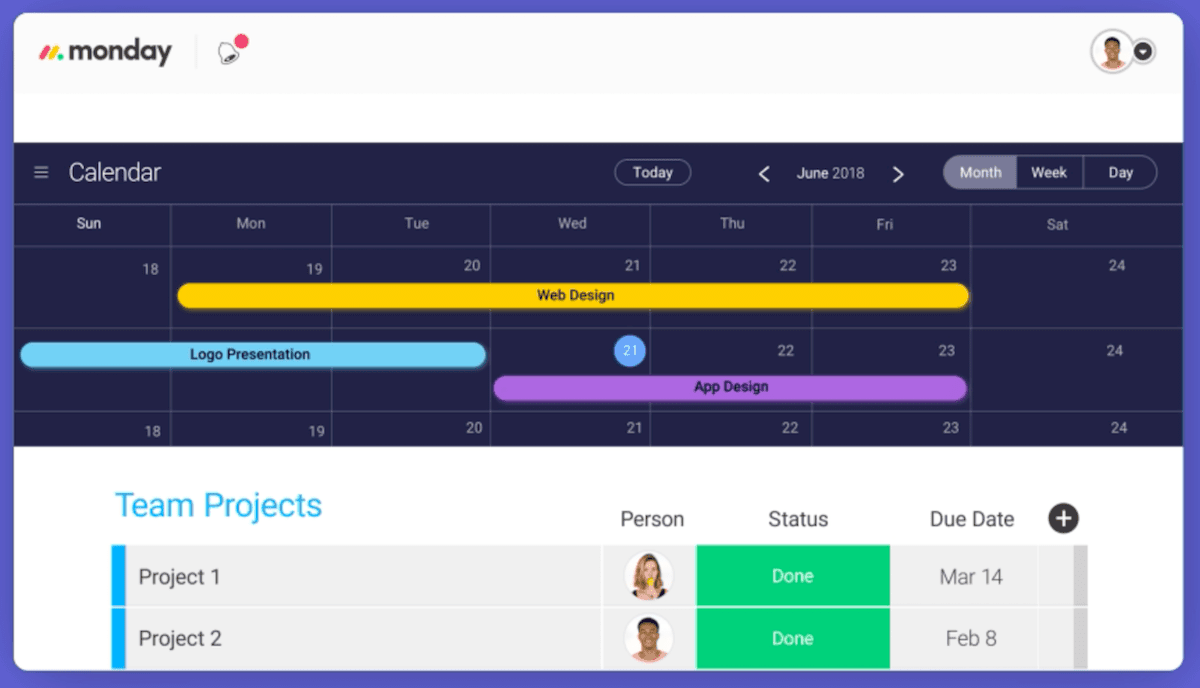 What separates monday.com is its highly responsive and intuitive interface that makes collaboration faster and simpler for almost anyone on your team.
Immediately after creating an account, you'll be taken to a window with available board templates, each designed to cater to a specific need. These boards will contain all your assignments for the team. Every board will contain a 'pulse', which are just rows with the name of your task.
From there, feel free to customize. Assign people to tasks, change statuses, appoint deadlines, add tags, ratings, checkboxes, and more. Attach small icons to jobs to signify urgency or completeness.
Don't be fooled by its minimalism: you'll be surprised at how this tool can organize almost anything – from simple things like social media scheduling, to more complex assignments, such as a sales pipeline. You can also view everything based on your preference. See jobs on a timeline, a calendar, map, or even as a chart.
Got a group of 10 or more people? This can get overwhelming. To quickly see how each one has been doing, just filter by individual. You can also filter by due dates, status, or group. The cool thing is that it all depends on YOU and what you're comfortable working with. Each board can be as unique and as different as the others.
As mentioned earlier, monday.com integrates well with other productivity tools you might already be using, such as Zapier, Dropbox, Google Calendar, and Excel. This means communications and tasks are all in one place.
If you want to establish transparency, this is the tool to use. Everyone sees how far each one has gone on their own assignments. Plus, with an accompanying mobile app, you won't need to worry about anyone – or anything – falling through the cracks.
monday.com is not only for current projects. If you're the type who likes to think about the future, you can even schedule things months in advance. Create boards with tasks you can share with anyone on the team, or make boards for your own use (e.g. a schedule for reading books, or listening to podcasts!).
Bottom Line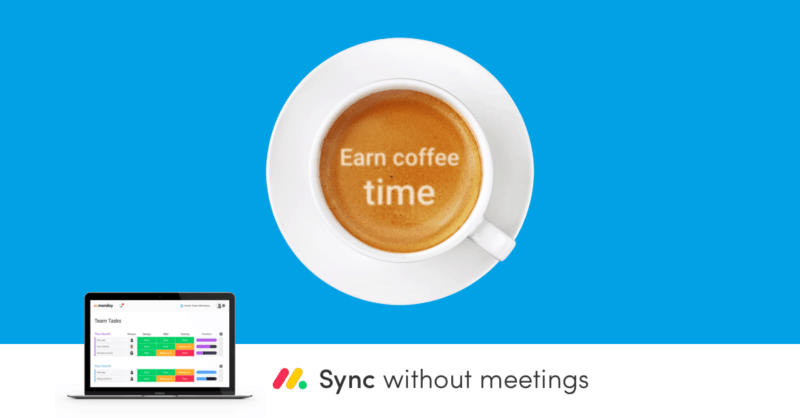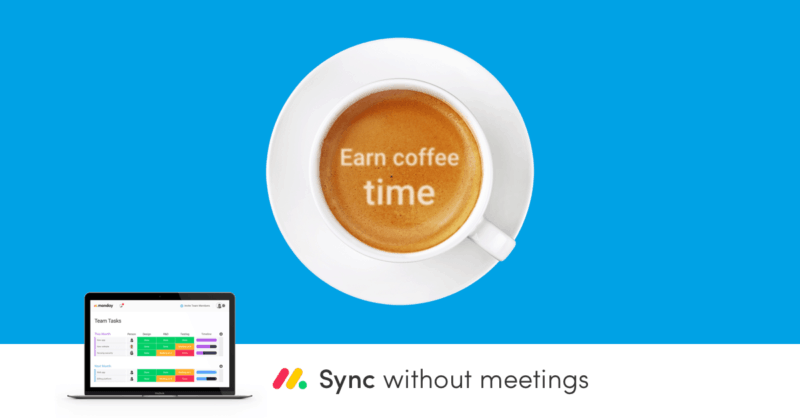 monday.com is great for teams of five up to 2,000 and more. Its seamless, intuitive interface with minimal distraction and handy visual guides are perfect for anyone who needs to get started on a project right away.
If you're looking for more inspiration on how to make the most of this software, you can visit monday.com Stories. This is where folks from all over the world share how they've used monday.com to make their lives easier.
Whether you're a startup, a small construction firm, or an HR department, you'll be surprised at how this tool can make planning and organizing fun again. If you want to try it out, there's a 14-day FREE trial that'll help you decide if it's the perfect fit for you and your team.
Don't forget to check out their other popular packages that include 50G or unlimited storage space, priority support, advanced board filters, and even shareable boards with guest access. And that's just the beginning! The longer you use and stay, the more you save.
As monday.com is super easy to use, don't be shocked if you – or your team – get addicted! Now that you can see where your time is going (and how productive your team has become), why not plan a vacation? Don't worry – you can easily create a board for that, too.