Last Updated on March 8, 2022
The future is now. You might have come across this quote a couple times in the past. Science fiction movies were the usual places where you'll stumble on it. But the times have changed as that quote is now an accurate depiction of the world we're living in. This is especially true when looking at how retail and commerce has become.
Gone are the days when you need to have a physical store for you to sell something. Even face-to-face marketing, word-of-mouth, and "buy and sell" businesses are slowly becoming extinct strategies. Now, you can simply set up a website, learn about drop shopping, and start your own eCommerce website — all thanks to the digital revolution.
According to a report, 80% of active online users have purchased something from the internet. Imagine the profit you'll make with this many possible clients. What makes it even better is that 71% of shoppers prefer purchasing online than shopping in stores.
Sounds interesting, right? Read on to find out more about successful online selling tips!
Choose Between Hosted Platform and Self-Hosting
Before anything else, you should know that there are two options you can choose from when selling online. This is between hosted platforms and self-hosting. Hosted platforms are where you can instantly post your products online through the use of the already established platform of your chosen host.
Shopify and Big Commerce are two of the most popular hosted platforms out there. Imagine it as just like renting a building to sell your products online, where you create a site under their brand. These are ideal for beginners because they're pretty easy to use.
Then there are the self-hosting platforms which offer you more freedom to customize your eCommerce site. You can tweak it according to your liking or add certain features which aren't available or permitted in hosted platforms.
Coding is a required skill if you're going to choose self-hosting platforms. But don't worry because you can hire a web developer to do it for you! Magento and WooCommerce are two reputable self-hosting platforms you can choose from.
Here are some of the best platforms you can use in selling your products online:
Shopify: eCommerce Made Easy

Shopify is regarded as one of the most popular eCommerce platforms. This is because of its user-friendly interface and many design options. Its strong infrastructure is also a factor to its widespread use. Reports have it that there are more than 1.2 million Shopify sellers and buyers.
Strengths
The best thing about Shopify is its wide array of design choices. From site themes to category templates, you surely won't be short of options. What's even better is that Shopify is "mobile responsive". This means that the shop's interface would adjust to your device's screen size and shape.
Shopify also has an excellent support and marketing infrastructure. Its "Ecommerce University" teaches newbies techniques in online selling. While its "Shopify Picks" Twitter page promotes quality products from the platform's top-sellers. You also don't have to worry about traffic because majority of Shopify sites are already SEO optimized. All of this just for $29 per month!
Where does Shopify fall short?
Just be sure that you'll stay with Shopify in the long run. It's impossible for you to transfer your shop's data to another platform. You can't download and export data with the platform.
Bigcommerce: For Startups and SMEs

BigCommerce is a concrete example of how the eCommerce landscape is continually evolving. It started out as a self-hosting platform, but eventually became a hosted shopping haven after demand increased.
Strengths
With more than 100 available themes to choose from, BigCommerce sounds to be a pretty good deal for starters. And it'll just cost you a minimum of $29.95 per month! But it's not just about that as this platform also loads very fast, making it an SEO-friendly site.
What's even better is that Google Shopping is integrated into the platform, helping you to tap onto a larger market. It's also level 1 Certified PCI compliant, giving you the assurance that your data is secured. This is perfect for European and Australian sellers as BigCommerce has a wider international scope and influence in these bigger regions.
Where does Bigcommerce fall short?
The platform's only downside is its 1.5% transaction fee on all purchases, regardless of your plan. Though this is lower than Shopify's 2%, the latter's rate still decreases the more premium the plan gets.
Magento: For Optimistic Entrepreneurs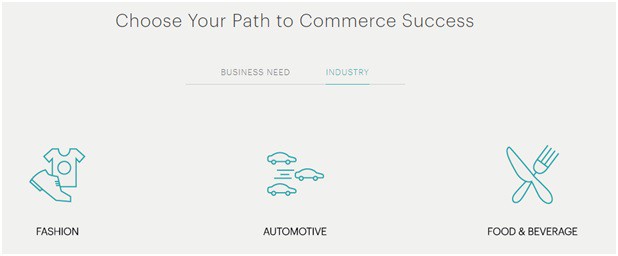 Magento is proof of how online selling is becoming a very serious industry in today's retail world. Since its 2011 acquisition by eBay, it became known as the leading self-hosting platform for eCommerce businesses.
Strengths
Magento might look simple and beginner-friendly, but its scalability is what defines its superb efficiency. This allows starters to start really small. You're assured bigger competitions won't impede you from expanding your shop as the platform is an excellent incubator for startups.
Where does Magento fall short?
Magento lacks an in-house server. This causes slow loading times, unless you get your personal dedicated server.
WooCommerce: A Haven for "Low Ballers"

WooCommerce is another highly recommended self-hosting platform mainly because of its "lightweight" nature. It doesn't even need a huge server space to keep things flowing smoothly. This makes it a perfect place for sellers who want to keep things small and "risk-free."
Strengths
The simplicity in the setting up process pretty much sums up why this platform is a good choice. Add into the equation the many sleek-looking themes which are free to download. Its excellent marketing features like coupon codes, integration options, and e-mail promotions, surely gets you fired up to earning some real cash.
Where does WooCommerce fall short?
It doesn't have a lot of features as compared to other platforms. But it's justifiable knowing that WooCommerce is targeted to small businesses that have no plans to expand.
How about Amazon and eBay?

Amazon and eBay's popularity is rooted to the branding the products get when they're listed in their site. Amazon is pretty good in this "deceptive marketing approach" as it makes the buyer's feel they're buying Amazon-made products. You get a high level of authenticity when you sell through Amazon. This saves you the hassle of having to build up your reputation and site from scratch. The fees depend on factors such as selling in huge quantities with a monthly flat listing fee and variable rate.

In the case of eBay, you can pretty much sell any kind of product on the platform. There are no strict policies as to what should be sold. It's also important to note that eBay is the pioneer of eCommerce, having been founded way back in 1995. This gives them a solid hold on the local and international market. Though making sales from a huge market is easy, it's disappointing to know that eBay takes 10% of your sales for its fees.
Taking Advantage of Fulfillment Centers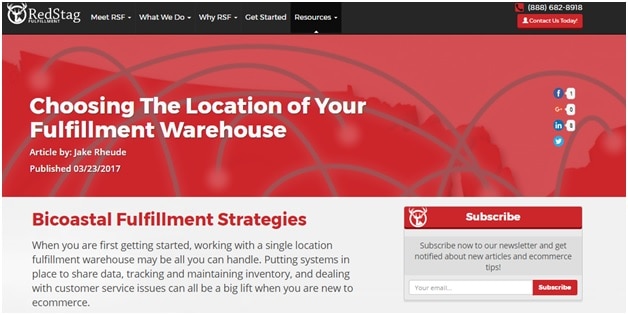 Your customers' waiting time to receive their purchased products plays a huge factor in your eCommerce business' success. According to Business Insider, 53% of US shoppers are likely to make an online purchase if it arrives the same day. The shorter the shipping waiting time is, the more likely they're going to buy. This is what fulfillment centers are all about.
Fulfillment centers are warehouses or storage places which serve as the sending off point for online purchase deliveries. The more fulfillment centers you have scattered across the country, the more efficient your shipping service is. It's literally fulfilling the transaction of your customers by ensuring that they receive it as soon as possible. Your eCommerce business would be short-lived without fulfillment centers. These allow your business to grow and accept more orders.
Conclusion
Almost everything can now be controlled with our hands. The way we behave in the marketplace has changed. We can now purchase and sell products in the comforts of our own home. Because of this, it makes perfect sense for business-minded entrepreneurs to venture into online selling. Never before has the situation been so perfect, as all the needed recipes for making an online profitable business is present. Take hold of the opportunity and start selling online! We tell you — you're in for some serious cash flow.