Last Updated on January 24, 2023
Studies have proven that hobbies are important. They allow you to decompress, spend time away from stressful situations and improve your mental and physical health.
No matter who you are, when you find a hobby you are passionate about, life just seems better. Let's have a look at the top list of new hobbies for women that can help you to grow physically, artistically and more!
Physical Hobbies
Moving more certainly makes us fitter and also gives our minds a positivity boost. If you are specifically looking to tackle a more physical hobby to stay in shape, then here are some of the top suggestions.
1. Hiking
An oldie but goldie. Hiking is one of the best ways to get fit because you are so involved with looking at nature or talking to your companions that boredom does not set in as quickly as with other forms of exercise. 
2. Dancing
Have you always dreamed of learning modern dancing or belly dancing? Whatever style touches your soul, you can learn to dance today. Join a class or grab some Youtube videos!
3. Create a Garden
You don't have to overhaul your entire property. Sometimes, it is enough to create a potplant "garden" that consists of all your favorite plants. Learning to take care of their individual needs and watching them flourish is very satisfying.
4. Cook up a Storm
Working in the kitchen is a physical job! Just wash a big load of dishes or cook a big meal and you know the meaning of tired muscles. But cooking delightful meals or deserts can also become a tasty and addictive hobby.
5. Put On Your Swimsuit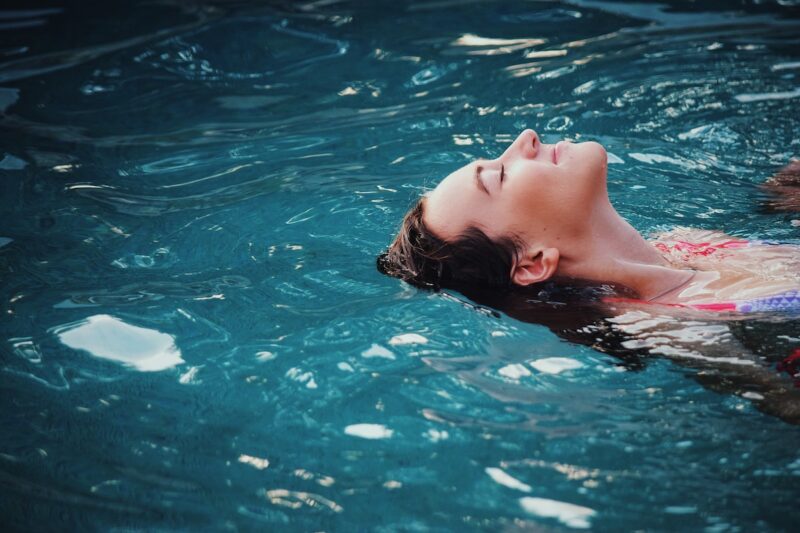 There is something amazing about swimming as a hobby. It burns a serious amount of calories and you feel refreshed afterwards. This is a great choice if your joints cannot handle harsher exercise such as jogging. 
6. Yoga
Yoga is another low-impact form of exercise. It caters to people who have not exercised in a long time or have physical limitations. When regularly practised, you can advance and perform some pretty amazing and complex exercises.
7. Jogging
Why not train for a short marathon or a local charity run? But you don't need an official event to run for a hobby. You can find a safe place to run and just enjoy a good jog.
8. Biking
If you like a little bit more speed and scenic bike routes, then taking up biking is a hobby that might just stick around for life! You can look forward to getting fit, exploring trails around nature parks and even making biking buddies.
9. Volunteer Work
Volunteer at places that require physical work. A few examples include animal shelters, organizations that clean up trash from streets and beaches, and soup kitchens.
10. Go Camping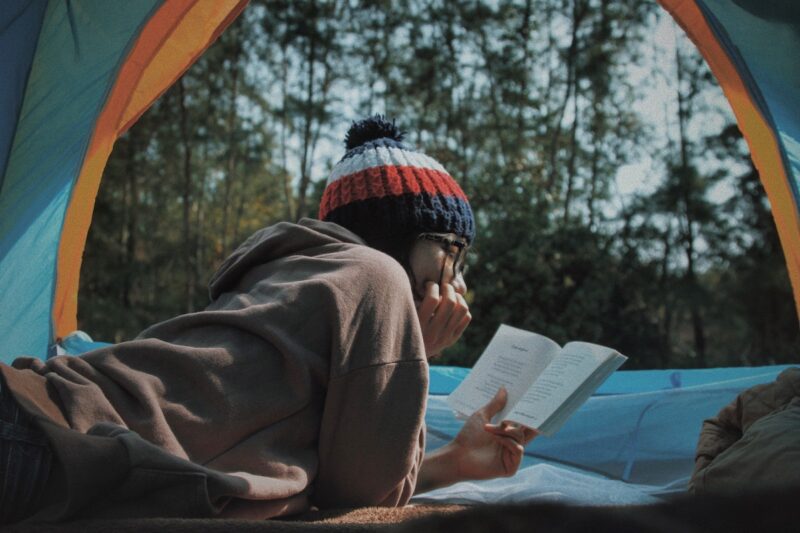 Camping requires a lot of movement. You have to set up the tent, prepare food, keep the fire going and more. But this hobby also comes with a ton of relaxation because let's face it, camping is basically a vacation!
Artistic Hobbies
Creating is a cathartic experience. It doesn't matter if your sculptures or paintings look like a disaster zone, anyone can improve and if you dive in with the mindset to relax, then your artistic hobby will become a super stress buster.
1. Digital Painting
Digital painting has more perks than traditional art. While plenty of apps and programs give you the same experience as painting with real paint and canvases, you don't need to repeatedly buy either of these. You will save on supplies in the long run and you can even paint while commuting.
2. Scrapbooking
This is a project that captures all your favorite memories in a beautiful book. There are so many supplies, crafts and community tips for scrapbookers, you will soon love the creative world of this hobby.
3. Photography
If you love a hobby where learning never ends and creativity is around every corner, then you might just be a shutterbug! Taking great photos is not just satisfying but it is a never-ending learning process and you can even make money selling your work.
4. Try Woodworking
It's time to bust the myth that woodworking is just for guys. There are plenty of women crafting amazing wooden sculptures, furniture and even homes out of wood. If you are a total beginner, simply sign up for a class to learn how to use the tools of the trade. 
5. Learn Advanced Knitting
If you are already a knitter, push your boundaries. Choose a lovely but complex pattern and tackle the challenge with enthusiasm!
6. Make Craft Beer
This hobby is becoming increasingly popular among women and some even exhibit their brews at craft shows. There is plenty of information available online on how to start!
7. Start a Collection
You can collect anything you want. Whether it is vintage bottle caps or fossils, learn more about the things you collect and have fun hunting in thrift shops or online for your next acquisition.
8. Write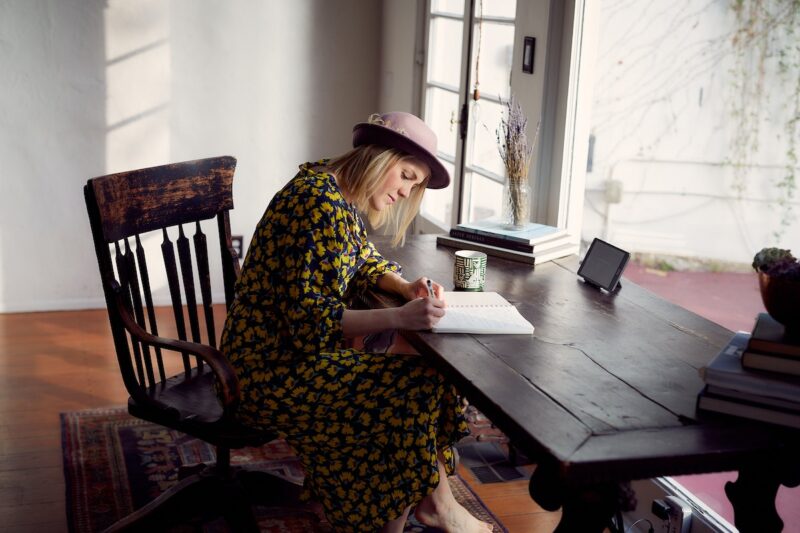 Tackle your long-abandoned dream of being a novelist or just write poems every day. Getting words on paper is a fantastic way to relax, create, and possibly even earn an income.
9. Adult Coloring
Coloring books are no longer just for kids! There are plenty of books available for adults and you can also find free images online to print at home. 
10. Learn a Musical Instrument
Have you always felt drawn to a certain musical instrument? Learning how to play the piano or violin is a serious undertaking but have fun with it and enjoy your new musical abilities.
Mind-Orientated Hobbies
If you are looking for a hobby that is more mental, then this section is for you. Here are the top suggestions guaranteed to massage your brain. 
1. Be a Bookworm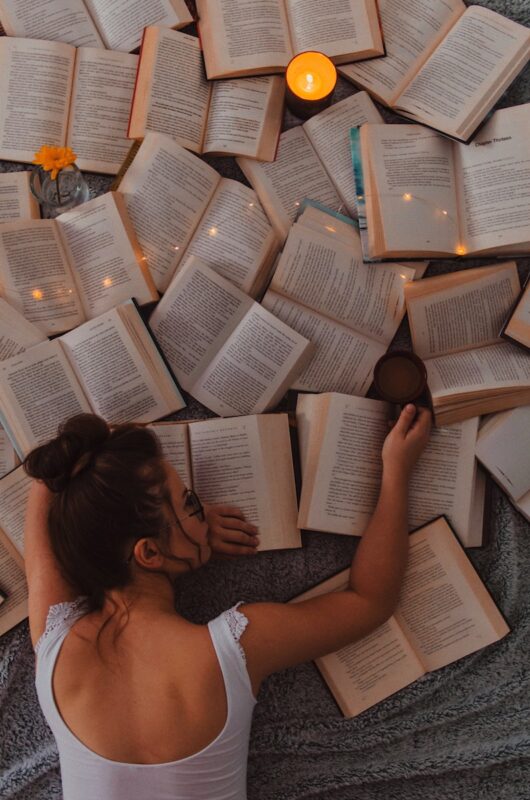 Explore your favorite genre but don't add a competitive element to your new hobby. You can keep track of how many books you read per week or month but don't make that the ultimate goal. Just enjoy the alone-time and getting absorbed into an entertaining story.
2. Acting
If you have a local theatre group that likes to take in new talent, why not audition for a small role, to begin with? The theatre community are close-knit and being on stage will challenge your creative and mental boundaries.
3. Have Fun With Origami
Hailing all the way from Japan, this paper-folding art is a great way to challenge your brain. There are a few simple designs that you can master on the first try. But Origami designs also include stunning creations that will truly astound you and push you beyond creative limits you never knew you had.
4. Video Games
A video game is a great way to make you forget everything about your stressful day. You will get sucked into worlds where you fight space aliens, enemy soldiers, build a farm or even an entire world. 
5. Finish a Puzzle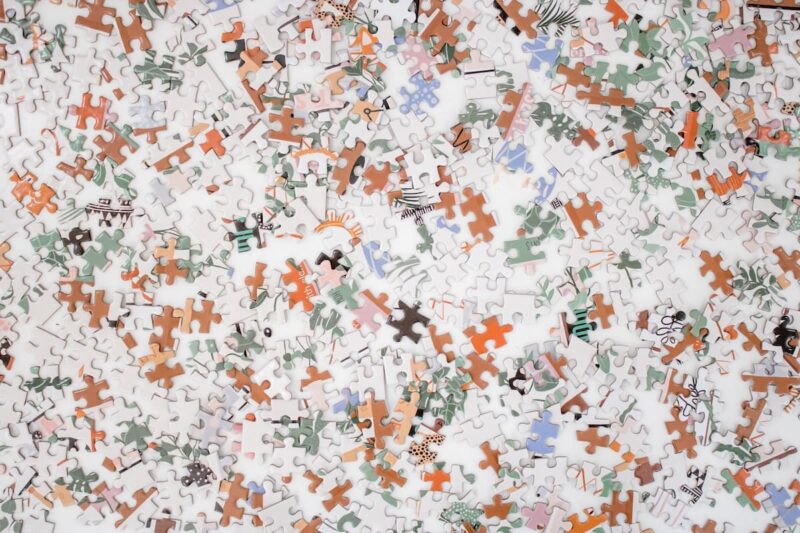 Don't go for the small ones! Go online or visit a local shop and look at the jigsaw puzzles with the most pieces. Also, choose a picture that appeals to you – there is no point in spending hours on a project otherwise. Clear a table at home and take a break from the puzzle when you get frustrated. 
6. Stargazing
Stargazing can be as simple as resting in a lounge chair, swaddled in a blanket and staring at the stars. But some people also like to pack a picnic bag, camp out and bring along telescopes and cameras – and even learn about the names of the stars and other celestial phenomena. 
7. Learn a New Language
This can be a fun experience if you have always wanted to learn a specific second or third language. Luckily, these days, there are plenty of language courses available that is free or reasonably priced. 
8. Watch Documentaries
You can learn an amazing amount of information when you watch a documentary. Pick a subject you love, like Ancient Egypt or the history of UFOs, and dive in!
9. Create Your Family Tree
If you love learning more about your family, then this project might appeal to you. Take the time to learn how to correctly record genealogical information about each member of your ancestors and enjoy learning more about where you come from.
10. Listen to Audiobooks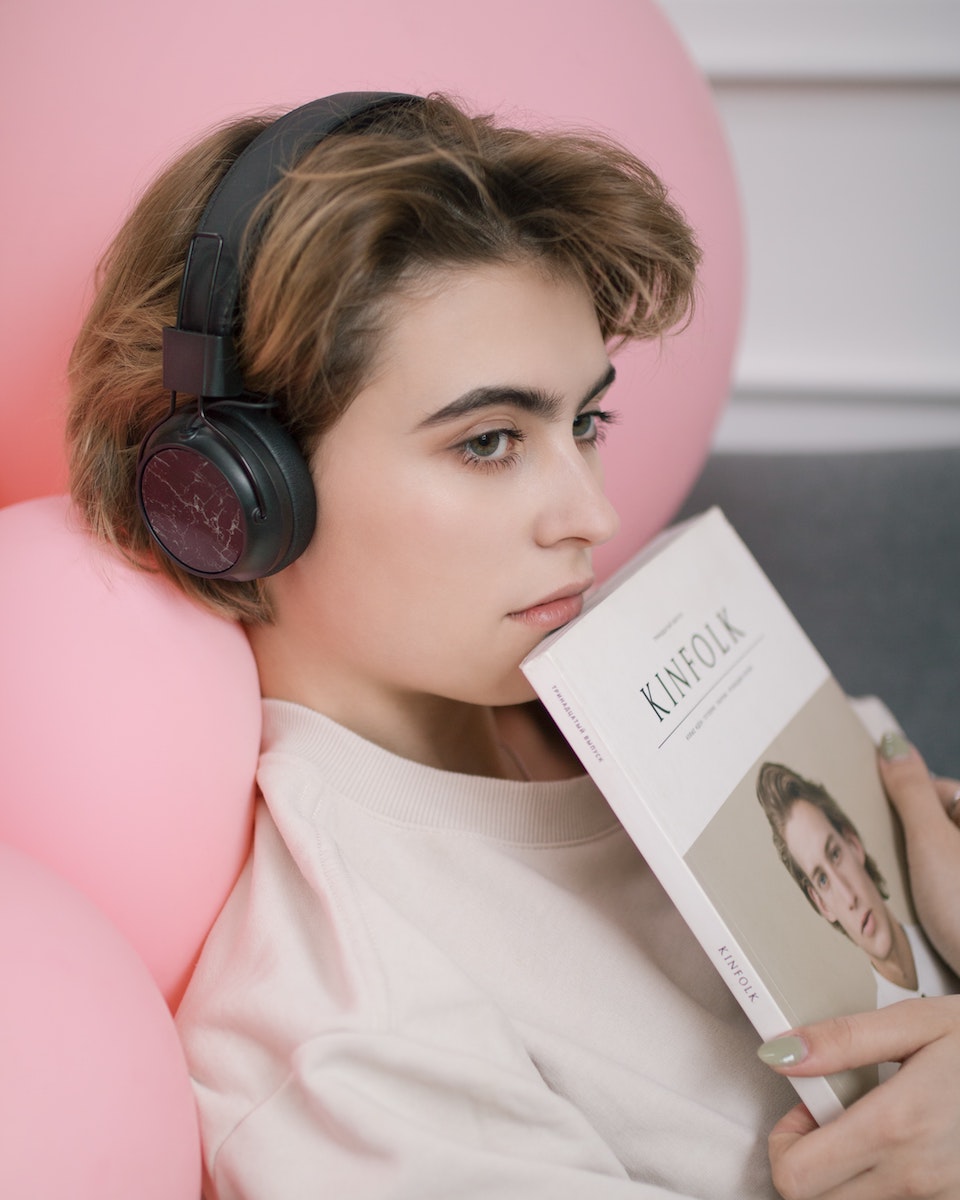 There are millions of audiobooks available online. You can regularly pick a new book, plug in your earphones, close your eyes and enjoy the story.