There is no question that putting weight on is much easier and far more fun than getting it off.
If you find that you're carrying around a few extra pounds around your middle, then chances are you've tried a number of diets with little success.
Whether you're trying to shed the last few pounds or going for a full tummy tuck, it is better to follow natural remedies at home that will give you some morale booster.
Below are a few suggestions that can make that happen.
1. Drink Cranberry Juice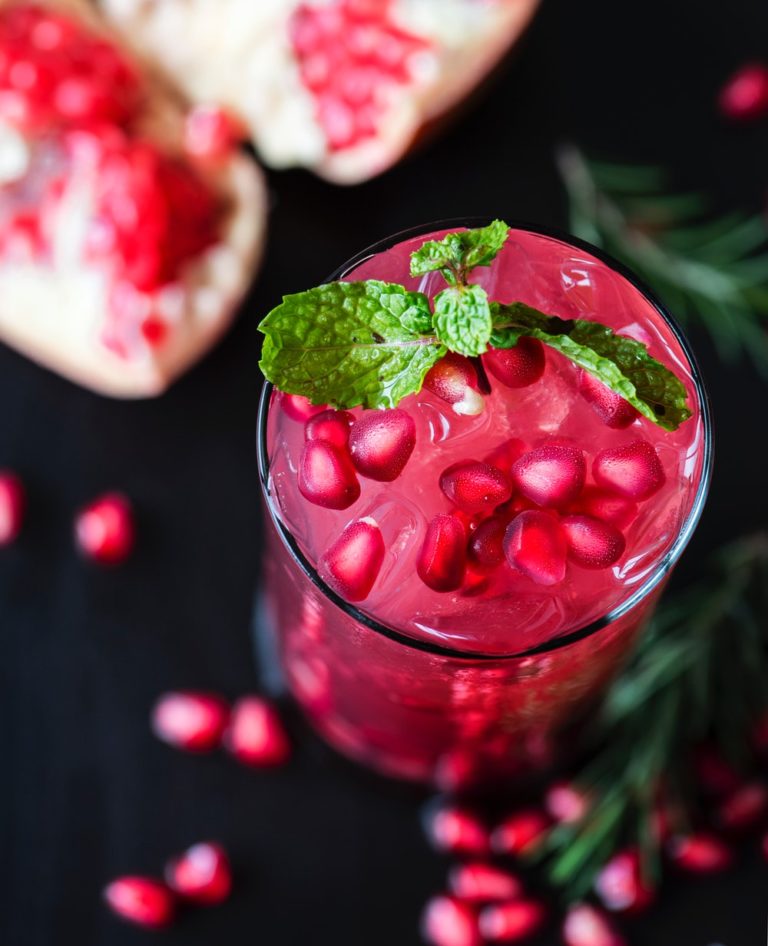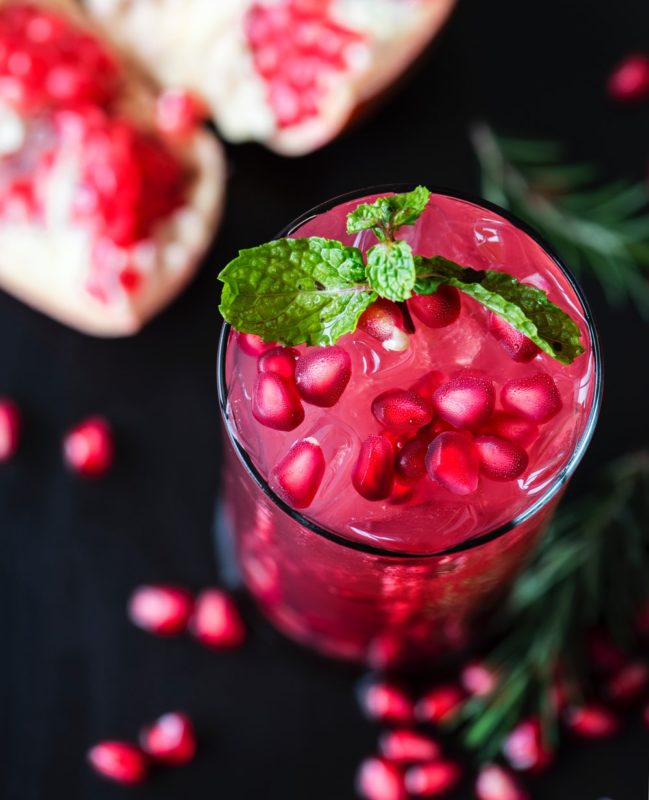 There are loads of benefits you can get from adding cranberry juice to your diet. Not only will it help to eliminate the fat deposits around your belly, it is also good for many other health problems you might be dealing with.
As it's packed with vitamins C and E, they're great for your skin, immune system, and heart. You've probably heard of other people using cranberry juice to help them with an upset stomach or fight against urinary issues. Drinking a high-polyphenol cranberry beverage daily has been shown to improve digestive health, protect cells from further damage, as well as guard against inflammation.
The trick is selecting the right type of juice. Understand the difference between cranberry juice cocktail (or cranberry drink) and real cranberry juice. For best results, mix a half a cup of cranberry juice with half a cup of water and drink it before each meal.
2. Eat More Protein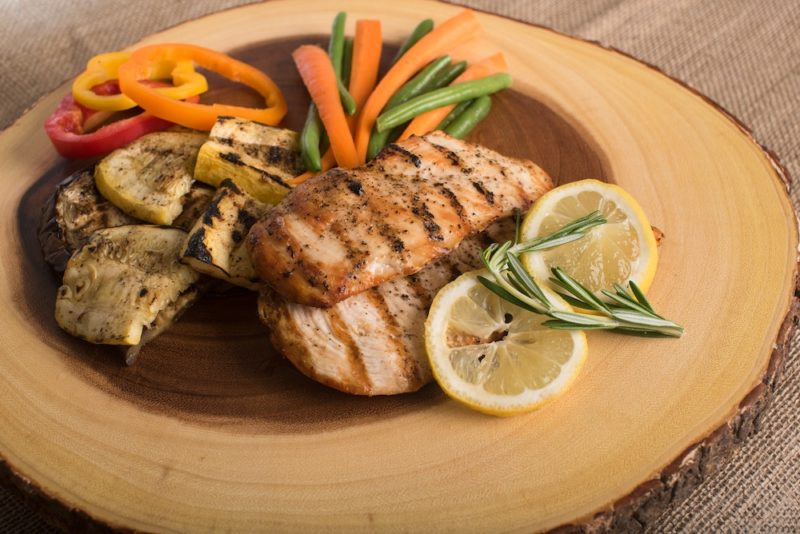 Eating more protein can balance your blood sugar levels and lower your insulin at the same time. When your insulin is high, the body is in a fat storage mode so lowering your insulin makes it a lot easier to get rid of that extra tire that's wrapped around your waist.
Several studies have proven that protein is more filling compared to carbs or fats. Thus, eating more of it is not only good for your body, it will help you feel full for longer. Whether you're working out or not, a protein-packed meal is sure to go a long way. It helps build muscle, reduce cravings, and maintain your weight over time.
Eggs are always a good and easy source for everyday meals. But there are also almonds, oats, cottage cheese, chicken, milk, lean beef, and tuna.
3. Apple Cider Vinegar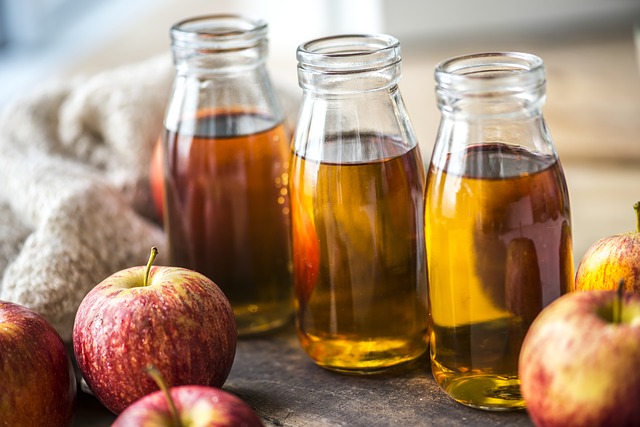 Years before, apple cider vinegar was already in use to treat things such as varicose veins and sore throat. People used it as a form of probiotic for a healthy gut, too. But aside from those, no one can argue that ACV makes for a great salad dressing – not to mention a nice and effortless addition to helping you lose belly fat.
Apple cider vinegar contains short-chain fatty acids that are very effective in speeding up the weight loss process. In addition to burning fat, it also works to suppress your appetite, so you'll want to eat less.
Simply add one tablespoon of apple cider vinegar to a glass of warm water and drink it twice a day. Do exercise caution if you're diabetic, or if you're taking other prescription drugs.
4. Green Tea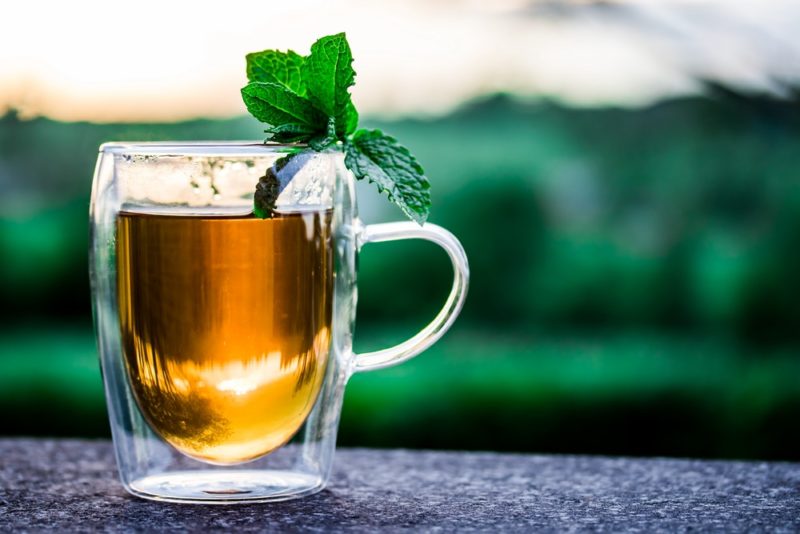 There's good reason plenty of folks have been enjoying tea for ages. Green tea for instance, has been found to contain the flavonoid, catechin, an antioxidant that when coupled with caffeine (which green tea also has) can boost metabolism and increase energy levels.
In addition to aiding in burning excess fat green tea is loaded with lots of antioxidants and nutrients your body needs. Studies have even shown that regularly drinking green tea can even reduce the risk of cancer.
Simply steep one tea bag in a cup of boiling water for five minutes and then drink before eating. For best results, drink two to three cups every day. Pair this habit with a balanced diet of fruits and vegetables, as well as exercise. Cut your intake of other sugar drinks like soda or juices and you should see something positive soon enough.
5. Switch To Coconut Oil
Coconut oil has many benefits to your health. This is mainly due to its medium-chain triglycerides, which can quickly be converted into energy rather than stored as fat. It also works to speed up your metabolism so you can slim down that waist more naturally and a lot faster. It also boosts your "good" cholesterol and helps to control your blood sugar.
Cutting out fats from your diet is not a realistic solution to losing belly fat. At least, not for the long term. But choosing the kind of fats you eat helps. Switching to coconut oil to your diet can be a good thing compared to what you regularly consume. Use one tablespoon for frying or sautéing.
As it is generally flavorless, why not play up some recipes that need oil, like pancakes, popcorn, fried chicken, carrot soup, or roasted veggies.
6. Eat More Spicy Food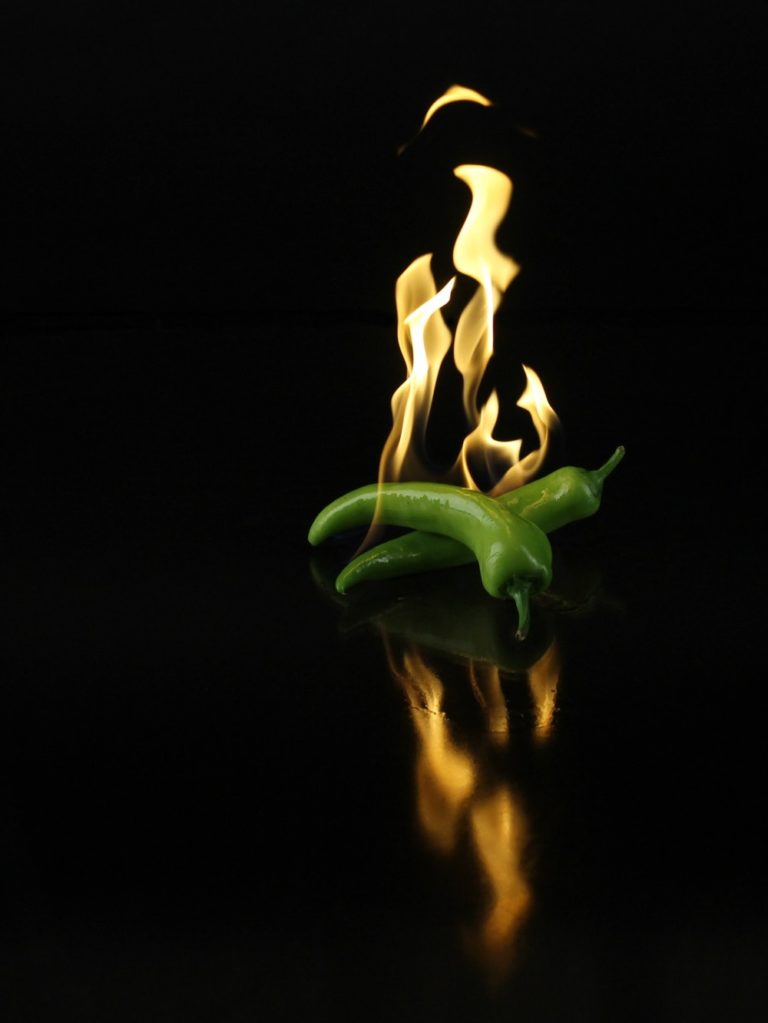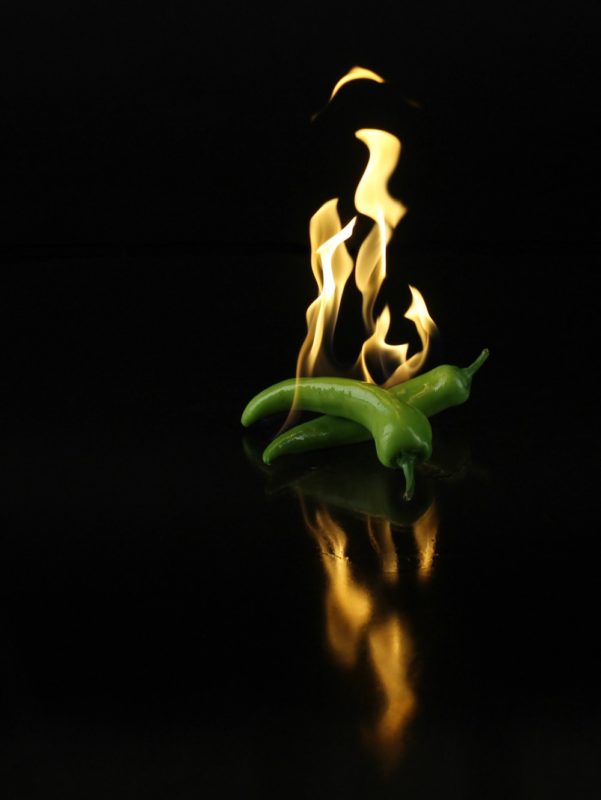 Jalapeno and habanero lovers rejoice! Who would have thought that your favorite curries or tacos can help you lose a little around the waist? Thanks to science, you can add a kick to your meals while enjoying the benefits of weight loss, too.
If you really want to avoid getting fat, start spicing it up a bit by adding more hot peppers to your diet. The capsaicin they contain can boost your metabolism and heat production giving your body more energy to burn off those excess calories.
Spicy food has also been studies for their potential advantages to heart health and longevity. If you're not a fan, don't worry. Ease into spice by adding small amounts of ground cayenne or crushed red peppers to your dish.
7. Add Chia Seeds
Chia seeds are loaded with omega-3 fatty acids, which are very high in antioxidants, calcium, fiber, and iron. They are very tiny when dry but after you eat them, they expand so you stay full much longer. This helps you feel fuller for a long time.
Chia seeds are quite inexpensive and bland – so adding them to most dishes you already enjoy shouldn't be a problem. Add a tablespoon to your smoothies, breakfast cereal, or make a chia seed pudding and you're good to go. This is perfect for working moms, busy bees, or generally anyone who needs something quick during the day.
You can also sprinkle them in savory recipes like potatoes, salads, and granola bars. Mix them with your daily water so you don't feel like you need to have snack every hour.
8. Let Go Of The Stress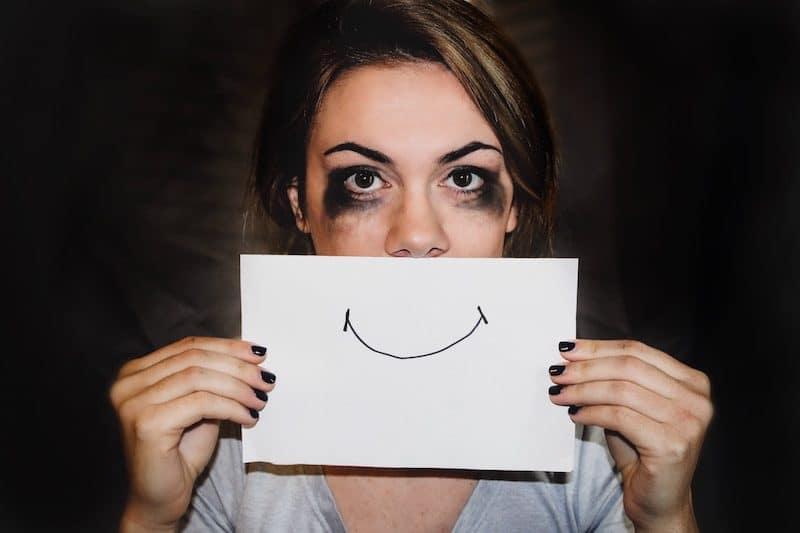 Stress is a major factor in slowing down weight loss, especially belly fat. When under chronic stress for an extended period of time your appetite increases, and you have stronger cravings for comfort food. This slows down the metabolism and encourages more fat storage around the abs.
Beating stress can be tough, especially if you work in a high-pressure environment. But there are plenty of means to manage stress even as you go about your hectic schedule. Just pausing to breathe in deeply can do wonders. A 10-minute walk in the park, listening to music, looking at a plant, or even chewing gum all helps. When you get home, have a nice, long bath or a hot shower. Or meet up with some friends to chat.
Find ways to reduce your stress and you'll see that belly fat just melt away.
9. Eat More Yogurt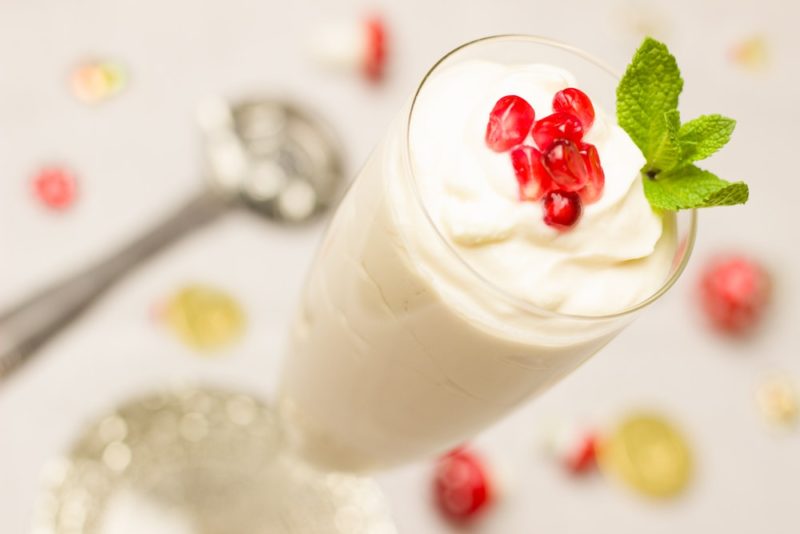 Yogurt contains a rich source of probiotics that work to boost the metabolism, which naturally facilitates better weight loss. There's research to prove that when coupled with a reduced-calorie diet, obese adults who ate about three servings of fat-free yogurt every day were able to lose body fat, and beef up on their calcium needs, too.
It is a rich source of protein, which is the perfect food for weight loss. No need to feel like you have to munch on something despite just eating a full meal an hour ago.
Try to eat a cup of plain Greek yogurt twice a day for the best results. Add fresh fruits for flavor. Don't be afraid to experiment: yogurt tastes great on oatmeal, smoothies, hummus, or as a salad dressing.
10. Get A Routine And Stick To It
Surprisingly enough, one of the best ways to lose weight is by getting an adequate amount of rest. Studies have shown that if you have a regular bedtime and consistently stick to it you can lower your insulin levels.
Insulin absorption gets thrown out of whack when you don't get the much needed shuteye because your body releases cortisol, the stress hormone. Over time, with your insulin levels abnormal, glucose stays in your bloodstream too long, eventually leading to Type II diabetes.
Try to get six to eight hours of sleep per night for the best results. Consult a doctor if you've been experiencing insomnia. Trouble sleeping? Make sure your room is a cool 19-21 degrees Celsius. Try to stay away from blue light (i.e. gadgets, smartphones) at least two hours before bed, too.
Conclusion
Losing weight is never an easy process, so the more committed you are the better your chances of success.
However, by applying these ten simple tips, you can see positive results in a short amount of time without having to break a sweat.