Last Updated on January 24, 2023
Life can be hard. We don't usually start off thinking like that but as we grow and experience heartache, tragedy, or loss, we begin to realize that life sometimes isn't what we expected it to be. And this makes us a little less positive and sometimes a little more jaded. 
Bad things happen, but we should never allow these misfortunes to change the way we live. These events don't just happen to certain people, they happen to everyone and what matters isn't the trials, but rather what happens after.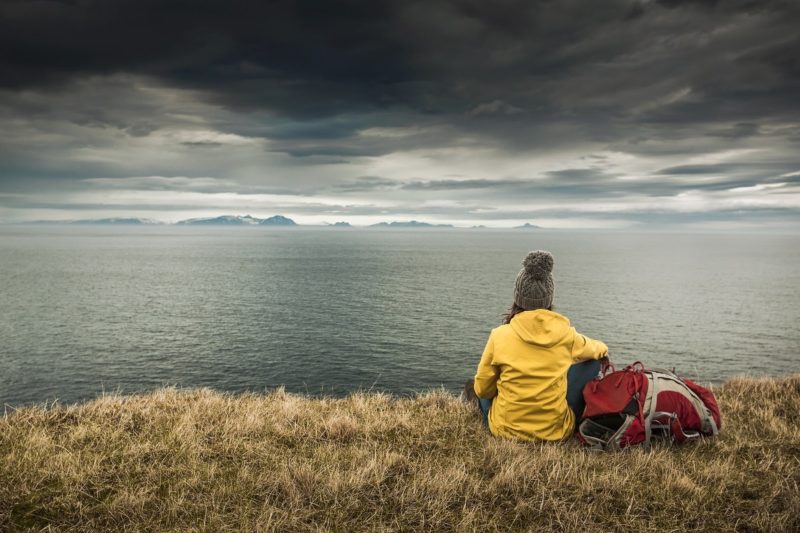 Some people aren't able to move past the bad. They get overwhelmed. Others can shake it off but are already skeptical about their future and bad things happening again.
Then there are those people who can bounce back and remain positive about the future regardless of misfortune. These types of people are known as individuals with hope. They can hold on to hope like a lifesaver and keep themselves from drowning.
This is one of the reasons why hope is so important. It keeps us afloat when times are hard. In our uncertain world, hope is probably one of the most important human traits that keep us going—day in, day out.
Defining Hope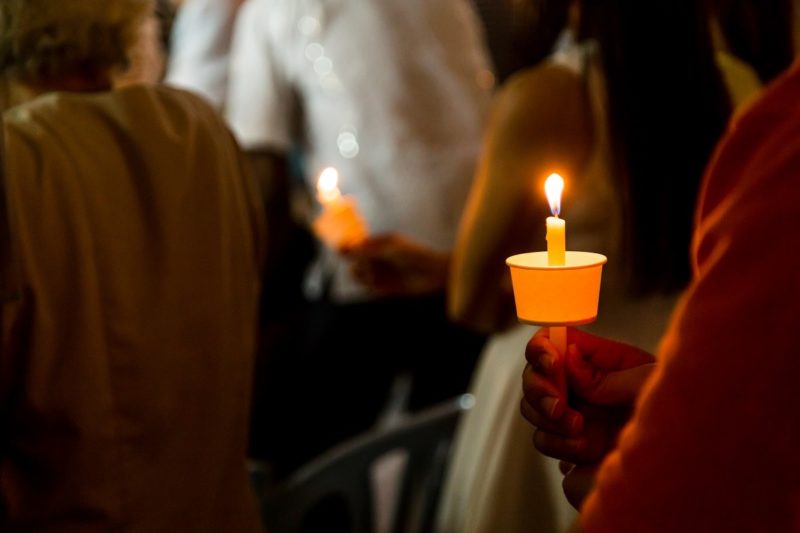 There are many definitions of what hope is. To look at it simply, hope is a feeling of positivity. It allows us to look at the future optimistically and to see opportunities instead of challenges. It makes us feel excited rather than anxious about what comes next.
If we are hopeful, we can see the potential good in the future. This is especially true when the present is littered with negative events. Many others would fall into despair and just assume that the future will be the same–hard, negative, and scary. For hopeful individuals, problems in the present don't necessarily equate to problems in the future. This allows them to face their current situations with a positive attitude and feel that better days are coming.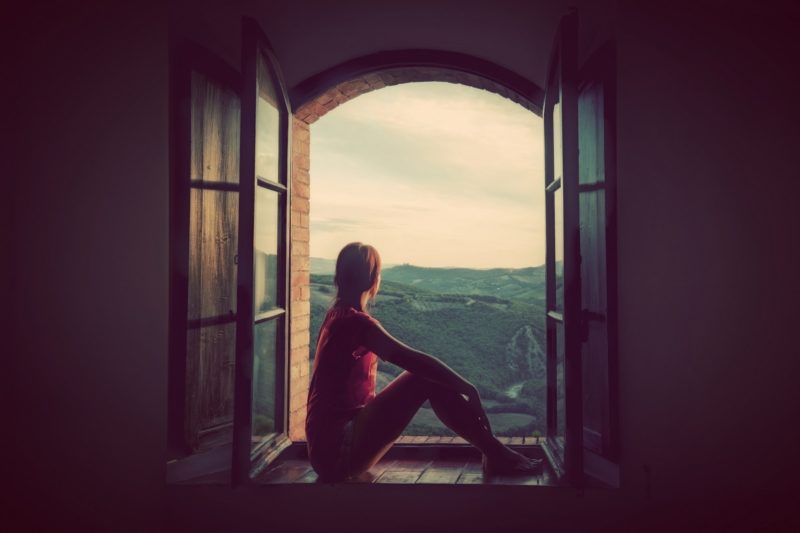 However, just because hope allows us to see the potential good in something, doesn't mean we are to blindly hope that everything is going to fall into place. Having hope doesn't mean you stop trying to make things better; instead, you actively help yourself out of a bad situation with hope in your heart. Blindly hoping is also known as a "false hope" and can lead to even more worse things happening. 
But real hope–true hope–can uplift your spirits and help you actively face bad days with the thought of better days ahead.
Why Hope is Important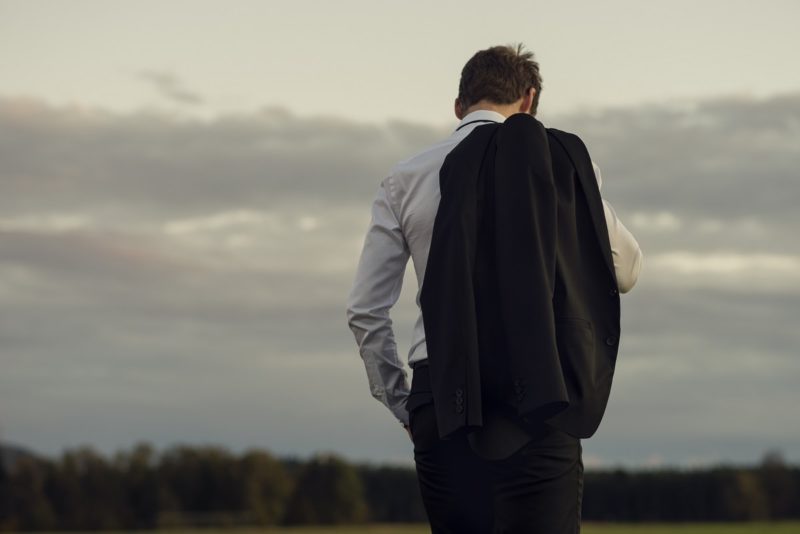 Even though some people make fun of others for being hopeful, the truth is it's the hopeful people who can enjoy life more and find happiness even when times are hard. There are several reasons why hope is important and integral to life.
First of all, hope gives us a reason to live. When times are hard and it seems like there is no light at the end of the tunnel, hope gives us a reason to go on living.
Those who have no hope will feel nothing but despair. When the hopeless experiences terrible times in their lives, they tend to see no way out. This leads to depression, withdrawal, and sometimes mental illnesses. But those who cling on to hope will see a silver lining no matter how dark the clouds become.
Moreover, hope is not just about surviving the storm but doing something to get out of it. Hope can make us feel that there is a light ahead and also energizes us to go find that light. This sudden surge of energy or motivation is crucial in moving us through dark and difficult times. It provides us with positive energy and the determination to try to move past difficulties to better times ahead.
And it is this positive energy–this spark of hope–that spurs us into action. Hope makes us realize that the only way we are going to get out of a bad situation is to take action. It only takes one positive and hopeful action to change our situation and our perspective. Once we see that there are possibilities, we tend to move forward no matter how challenging.
At the end of the day, hope not only gets us through hard times but also inspires us to find better ones.
Here are 80 uplifting quotes about hope:
Hope Quotes
"Yesterday is history, tomorrow is a mystery, today is a gift of God, which is why we call it the present." – Bill Keane
"Listen to the mustn'ts, child. Listen to the don'ts. Listen to the shouldn'ts, the impossibles, the won'ts. Listen to the never haves, then listen close to me… Anything can happen, child. Anything can be." – Shel Silverstein
"You may say I'm a dreamer, but I'm not the only one. I hope someday you'll join us. And the world will live as one." – John Lennon
"When we love, we always strive to become better than we are. When we strive to become better than we are, everything around us becomes better too." – Paulo Coelho, The Alchemist
"It's really a wonder that I haven't dropped all my ideals, because they seem so absurd and impossible to carry out. Yet I keep them, because in spite of everything, I still believe that people are really good at heart." – Anne Frank, The Diary of a Young Girl
"…That hope always triumphs over experience. That laughter is the only cure for grief. And I believe that love is stronger than death." – Robert Fulghum, All I Really Need to Know I Learned in Kindergarten
"They say a person needs just three things to be truly happy in this world: someone to love, something to do, and something to hope for." – Tom Bodett
"There is neither happiness nor misery in the world; there is only the comparison of one state with another, nothing more. He who has felt the deepest grief is best able to experience supreme happiness." – Alexandre Dumas 
"The world is indeed full of peril, and in it there are many dark places; but still there is much that is fair, and though in all lands love is now mingled with grief, it grows perhaps the greater." – J.R.R. Tolkien, The Fellowship of the Ring
"You cannot swim for new horizons until you have courage to lose sight of the shore." – William Faulkner
"And now these three remain: faith, hope and love. But the greatest of these is love." – Anonymous, Holy Bible: King James Version
"But I know, somehow, that only when it is dark enough can you see the stars." – Martin Luther King, Jr.
"If pain must come, may it come quickly. Because I have a life to live, and I need to live it in the best way possible. If he has to make a choice, may he make it now. Then I will either wait for him or forget him." – Paulo Coelho, By the River Piedra I Sat Down and Wept
"Blessed is he who expects nothing, for he shall never be disappointed." – Alexander Pope
"The things you do for yourself are gone when you are gone, but the things you do for others remain as your legacy." – Kalu Ndukwe Kalu
"The very least you can do in your life is figure out what you hope for. And the most you can do is live inside that hope. Not admire it from a distance but live right in it, under its roof." – Barbara Kingsolver, Animal Dreams
"It's amazing how a little tomorrow can make up for a whole lot of yesterday." – John Guare, Landscape of the Body
"Maybe everyone can live beyond what they're capable of." – Markus Zusak, I Am the Messenger
"Tears shed for another person are not a sign of weakness. They are a sign of a pure heart." – José N. Harris, MI VIDA
"You can cut all the flowers but you cannot keep Spring from coming." – Pablo Neruda
"In a time of destruction, create something." – Maxine Hong Kingston
"Hope can be a powerful force. Maybe there's no actual magic in it, but when you know what you hope for most and hold it like a light within you, you can make things happen, almost like magic." – Laini Taylor, Daughter of Smoke & Bone
"Strange as it may seem, I still hope for the best, even though the best, like an interesting piece of mail, so rarely arrives, and even when it does it can be lost so easily." – Lemony Snicket, The Beatrice Letters
"I don't think of all the misery, but of the beauty that still remains." – Anne Frank, The Diary of a Young Girl
"When you have lost hope, you have lost everything. And when you think all is lost, when all is dire and bleak, there is always hope." – Pittacus Lore, I Am Number Four
"There is a crack in everything. That's how the light gets in." – Leonard Cohen, Selected Poems, 1956-1968
"We dream to give ourselves hope. To stop dreaming – well, that's like saying you can never change your fate." – Amy Tan, The Hundred Secret Senses
"Hope is a waking dream." – Aristotle
"This is where it all begins. Everything starts here, today." – David Nicholls, One Day
"Do not spoil what you have by desiring what you have not; remember that what you now have was once among the things you only hoped for." – Epicurus
"The best way to not feel hopeless is to get up and do something. Don't wait for good things to happen to you. If you go out and make some good things happen, you will fill the world with hope, you will fill yourself with hope." – Barack Obama
"Never lose hope. Storms make people stronger and never last forever." – Roy T. Bennett, The Light in the Heart
"Fairy tales do not tell children the dragons exist. Children already know that dragons exist. Fairy tales tell children the dragons can be killed." – G.K. Chesterton
"If you can love someone with your whole heart, even one person, then there's salvation in life. Even if you can't get together with that person." – Haruki Murakami
"Hope is a good breakfast, but it is a bad supper." – Francis Bacon
"When it was dark, you always carried the sun in your hand for me." –Sean O'Casey, Three More Plays
"Shoot for the moon, even if you fail, you'll land among the stars" – Cecelia Ahern, P.S. I Love You
"Remember, Hope is a good thing, maybe the best of things, and no good thing ever dies." – Stephen King
"We need never be hopeless because we can never be irreparably broken." – John Green, Looking for Alaska
"The road that is built in hope is more pleasant to the traveler than the road built in despair, even though they both lead to the same destination." – Marion Zimmer Bradley, The Fall of Atlantis
"One lives in the hope of becoming a memory." – Antonio Porchia
"We are all the pieces of what we remember. We hold in ourselves the hopes and fears of those who love us. As long as there is love and memory, there is no true loss." – Cassandra Clare, City of Heavenly Fire
"A baby is God's opinion that the world should go on." – Carl Sandburg
"The first duty of a man is to think for himself." – Jose Marti
"For like a shaft, clear and cold, the thought pierced him that in the end the Shadow was only a small and passing thing: there was light and high beauty for ever beyond its reach." – J.R.R. Tolkien, The Return of the King
"We must accept finite disappointment, but never lose infinite hope." – Martin Luther King Jr.
"Books are finite, sexual encounters are finite, but the desire to read and to fuck is infinite; it surpasses our own deaths, our fears, our hopes for peace." – Roberto Bolano
"Keep your best wishes, close to your heart and watch what happens" – Tony DeLiso, Legacy: The Power Within
"When you're at the end of your rope, tie a knot and hold on." – Theodore Roosevelt
"Since I was young, I have always known this: Life damages us, every one. We can't escape that damage. But now, I am also learning this: We can be mended. We mend each other" – Veronica Roth
"The heart dies a slow death, shedding each hope like leaves until one day there are none. No hopes. Nothing remains." – Arthur Golden, Memoirs of a Geisha
"In a world filled with hate, we must still dare to hope. In a world filled with anger, we must still dare to comfort. In a world filled with despair, we must still dare to dream. And in a world filled with distrust, we must still dare to believe." – Michael Jackson
"It's the children the world almost breaks who grow up to save it." – Frank Warren
"To hear the phrase "our only hope" always makes one anxious, because it means that if the only hope doesn't work, there is nothing left." – Lemony Snicket, The Blank Book
"The very existence of libraries affords the best evidence that we may yet have hope for the future of man" – T.S. Eliot
"Walk on with hope in your heart, and you'll never walk alone" – Shah Rukh Khan
"We need hope, or else we cannot endure." – Sarah J. Maas, A Court of Thorns and Roses
"One child, one teacher, one book, one pen can change the world." – Malala Yousafzai, I Am Malala
"There is nothing like a dream to create the future." – Victor Hugo, Les Misérables
"Do not lose hope — what you seek will be found. Trust ghosts. Trust those that you have helped to help you in their turn. Trust dreams. Trust your heart, and trust your story." – Neil Gaiman, Fragile Things
"I'm here not because I am supposed to be here, or because I'm trapped here, but because I'd rather be with you than anywhere else in the world." – Richard Bach, The Bridge Across Forever
"There was a moment in my life when I really wanted to kill myself. And there was one other moment when I was close to that…But even in my most jaded times, I had some hope." – Gerard Way
"I laugh because I must not cry, that is all, that is all." – Abraham Lincoln
"If you have a dream, don't just sit there. Gather courage to believe that you can succeed and leave no stone unturned to make it a reality." – Dr. Roopleen
"You might think I lost all hope at that point. I did. And as a result I perked up and felt much better." – Yann Martel, Life of Pi
"Be faithful in small things because it is in them that your strength lies." – Mother Teresa
"I want to believe that I'm not wrong. I want to believe that life isn't full of darkness. Even if storms come to pass, the sun will shine again. No matter how painful and hard the rain may beat down on me." – Natsuki Takaya
"One resolution I have made, and try always to keep, is this: 'To rise above little things'." – John Burroughs
"Plant seeds of happiness, hope, success, and love; it will all come back to you in abundance. This is the law of nature." – Steve Maraboli, Unapologetically You
"At what point do you give up – decide enough is enough? There is only one answer really. Never." – Tabitha Suzuma, Forbidden
"No. Don't give up hope just yet. It's the last thing to go. When you have lost hope, you have lost everything. And when you think all is lost, when all is dire and bleak, there is always hope." – Pittacus Lore, I Am Number Four
"Where there is no hope, it is incumbent on us to invent it." – Albert Camus
"Happiness is always there. You just have to choose to see it. There's no point dwelling in the dark and ignoring the light of the stars." – Carrie Hope Fletcher
"Anything under God's control is never out of control." – Charles Swindoll
"Few tragedies can be more extensive than the stunting of life, few injustices deeper than the denial of an opportunity to strive or even to hope, by a limit imposed from without, but falsely identified as lying within." – Stephen Jay Gould, The Mismeasure of Man
"But you can build a future out of anything. A scrap, a flicker. The desire to go forward, slowly, one foot at a time. You can build an airy city out of ruins." – Lauren Oliver, Pandemonium
"Rock bottom became the solid foundation on which I rebuilt my life." – J.K. Rowling
"Hope may be the thing that pulls you forward, may be the thing that keeps you going, but that it's dangerous, that it's painful and risky, that it's making a dare in the world and when has the world ever let us win a dare?" – Patrick Ness, The Knife of Never Letting Go
"Then you must teach my daughter this same lesson. How to lose your innocence but not your hope." – Amy Tan, The Joy Luck Club
"Hope itself is like a star – not to be seen in the sunshine of prosperity, and only to be discovered in the night of adversity." – C.H. Spurgeon