In the wise words of renowned American novelist James Baldwin, "Love takes off masks that we fear we cannot live without and know we cannot live within." James was a firm believer that the phenomenon of love removes the masks and limits we place on ourselves. This phenomenon allows us to freely give our all to another person, for better or worse.
Baldwin opined that as humans, we know that we cannot live the rest of our lives shrouded in the darkness of these masks and limits we've placed on ourselves. This view suggests that humans are incredibly self-aware.
It still begs the question, if we know we cannot live in that certain way, why do we still put on these masks as though they are shields? I've asked myself this question countless times, and so far, the most reasonable answer I've been able to come up with is fear.
Note that I'm not referring to fear in general, but the fear of something in particular. What is this thing that we fear so much? What makes us seek refuge in these masks of our creation? Commitment? Consistency? Nope. It's the fear of vulnerability.
Think about it. People are generally scared to show others who they are because they don't want others to take advantage of them. It certainly doesn't help that being vulnerable is seen as a sign of weakness by many these days.
Ultimately, it all boils down to our first instinct as humans: survival!  Due to this, we are naturally cautious of showing weakness or being vulnerable to others. It is as basic as a defense mechanism in which we put up these masks, walls, or limits to protect ourselves from being hurt.
By so doing, we prevent ourselves from experiencing friendships, love, and companionship. That, in its entirety, is the true danger we face. Quite ironic if I say so myself.
As much as I'd love to go on about Baldwin's philosophies, that's a topic for another day. Today's article shall discuss the epitome of romantic optimism: hopeless romantics!
Without further dallying, let us begin.
Who Is a Hopeless Romantic?
In simple terms, the term hopeless romantic refers to an individual who retains an incredibly optimistic, dare I say, fairytale perspective about romance and love in general despite negative past experiences. This individual takes an "against all odds" approach when it comes to matters of the heart. "Hopeless" refers to their unwavering obstinance to retain this perspective even when everything says otherwise.
Many philosophers opine that hopeless romantics do not fall in love with a person. Rather, they fall in love with the idea of a person that they have in their mind. They then slide a partner into the spot they've already constructed in their mind.
In concise terms, they've already created a perfect idea of a partner in their minds. Therefore, they slot anyone they choose into that pre-constructed framework. Now, you would think this would lead to them imposing impossible expectations on regular people, leading to a lack of satisfaction in relationships.
However, the reverse is the case. What do I mean? Though they have higher expectations, they are more likely to view their partner successfully reaching those expectations. In simple terms, "their partners can do no wrong in their eyes."  Renowned researcher Dr. Sarah Vannier surmises this concept exquisitely. In her words, "It is hard to say whether this is because they are seeing their partner through rose-coloured glasses—e.g., their beliefs about Prince Charming make them think their partner is Prince Charming, even if other people might think that he is a frog—or if this is because they found and chose a partner who meets their expectations."
Regardless of the reason, it is evident that hopeless romantics are ahead regarding relationship satisfaction. Perhaps, unwavering optimism is truly the key to happiness.
Signs That You're a Hopeless Romantic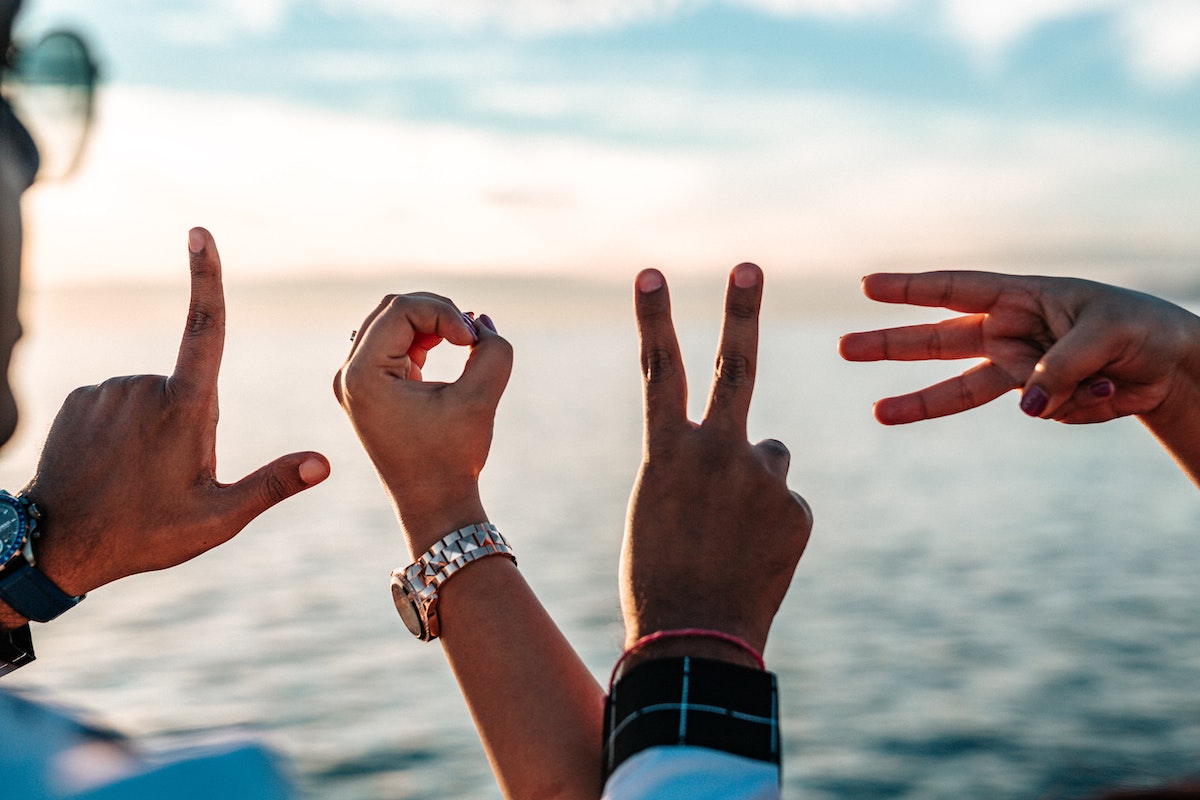 To conclude this article, here are some signs that you belong to this group of unrelenting optimists.
You fall in love deeply and hastily.
You ignite romances quickly, but it quenches as fast as it started.
Your relationships are usually one-sided.
Your view of love is extremely optimistic.
You don't notice red flags until late into a relationship.
You often act based on emotions rather than logic.
You have an obsession with romance in general.
You idealize your significant other too early.
Ironically, being a "hopeless" romantic means that you are filled with hope and unwavering optimism. It is a state in which you're ready to give your all to any relationship that comes your way. That, in its entirety, is deserving of praise. However, if you dedicate all that time and energy to the wrong person, you might come off emotionally and physically drained, having nothing to show for it.
Despite all this, hopeless romantics remain hopeful, unrelenting in their journey for companionship. In a way, they possess unimaginable courage and mental fortitude. Ultimately, we can all learn a thing or two about perseverance from them. To this end, I leave you with the wise words of John Maxwell. "A difficult time can be more readily endured if we retain the conviction that our existence holds a purpose – a cause to pursue, a person to love, a goal to achieve.