Last Updated on January 24, 2023
As YearlyHoroscope reports, 2020 is a building year for all zodiac signs, in which luck combines with practical considerations, optimism with sobriety. Upon such foundations great, lasting edifices are born.
Aries – (March 21-April 19)
Luck, joy, optimism, romantic attention — these continue vigorously until mid-February. Take advantage of all opportunities, Aries.
Think big, act fast! It's a first interval to sign up for school, wed, sign contracts, fall in love, travel to foreign places, to start any creative intellectual pursuit.
This same short phase involves you in something semi-secret, or perhaps linked to confidential discussions, government applications, and head-office interviews.
All these are best delayed until after January 19. (Before that, an atmosphere of screwy ethics threatens to block you.) Forget suspicions; just be you.
Your courage (and possible impulsiveness) rises high mid-February through March. After two years of rather tight money, you finally strike a note of prosperity, one which will last until late June.
That doesn't mean your financial burdens or restrictions dissipate, but that luck is now added to sobriety, making this one of the best phases of your life to build a stable platform for future earnings — solid for up to three decades to come.
Build a business, seek new employment, sign work contracts, etc. Nothing's glamorous here, no overnight windfalls, just profound, solid beginnings. Start after March 14, not before.
Paperwork, trips, errands, communications expand from July to December, yet are not easy to accomplish. Give these the time and deliberation they deserve.
If you haven't found true romance in 2019 or by the first two months of 2020 (more likely, someone's found you!), you are probably not destined for a significant love until 2021. But 2020 isn't without its moments!
Your sexuality shines Feb. /March. Your sweet side shows April, could attract a mate-type. Romance intensifies Aug. /Sept., and December — all times when marriage potential lurks strongly. That somewhat frustrating or blah social scene of the past 14 months will end by April, bringing a new delight in friends, and at least one clear, definite attraction.
From April to late 2020, a critical series of choices come, affecting your career and home life. Choose security, kids, retreat, ending, roots, over-ambition, prestige, status, and career.
Taurus – (April 20-May 20)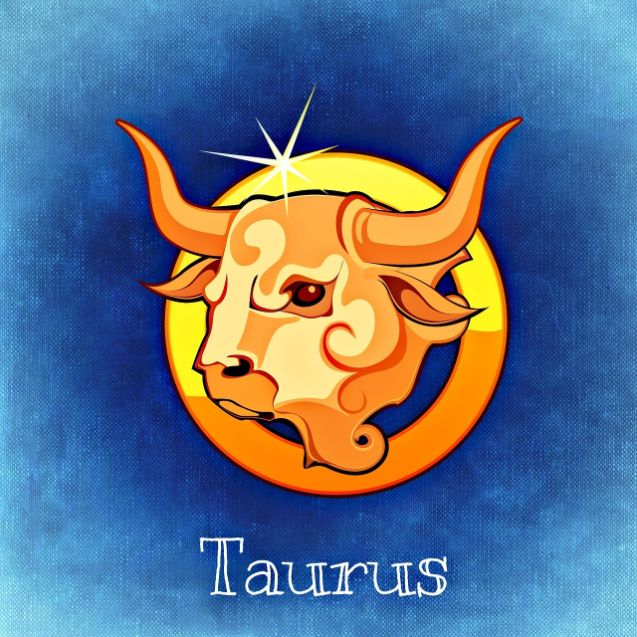 Life continues to nudge you into a career change. It's for your good, designed to bring you sufficiently into the technological age by 2021, and/or to incline your ambitions toward more political or group-oriented involvement. For the last fourteen months, though, you'd have fared better if you maintained the status quo in career while turning your focus toward security, home, and family.
You might want to rethink any changes you made in your ambitions since October 2019. After April 2020, this "deflating tone" leaves your career sector, freeing you to charge after new ambitious goals.
In this new phase, avoid ponderous legal ties — keep everything casual and briefly verbal if you can.
Your worldly luck has ebbed over the last several months and stays low to mid-February.
But this is a splendid time to seek advice, deal with government agencies, obtain therapy, work with head office, plan your future, explore spirituality, and eradicate old dusty psychological ghosts.
From February 14 to late June, optimism grows. You're in line for a major financial, sexual, or lifestyle change, one who can bring three decades of success and solidity to your life!
This period won't be an overnight change, and it won't be super-easy: the key is to work steadily and hard to start something. (Yes, even love will need work, but the reward lasts so long!)
Your money luck grows from July 1 right into the middle of 2021. Again, though, this is a building period rather than one of bright, superficial success. Wise actions and honest effort could ensure steady prosperity for 28 years to come.
Sex is more prominent than romance this year, but you won't lack the latter in May and Sept. /Oct. November brings hard work, but it also nudges you toward marriage or similar bonding.
Gemini – (May 21-June 20)
You're in a phase of "relationship challenge" until 2022, particularly in your job (and/or health situation). In some cases, you might have to let go of a job, a business, a way of operating. This grates on you because it seems unfair; others appear unreasonable, maddeningly stubborn, even immoral.
Yet it might do you a world of good to "let go" — to switch jobs (especially to a more intellectual one — but make this switch after April 10, not before). Or even to leap gleefully into freedom, to travel, write, create.
2020 offers you a multitude of new opportunities: investigate them! If you love your present position (and that includes marriage, love, house, home, as well as employment), then there is one avenue of success, even of grand opportunity: be co-operative and seek new solutions, also new partners.
If one of those "unfair people" presents you with an ultimatum, don't fight back: instead, brainstorm until you can offer them something different and better. Then you'll find they aren't as stubborn as you thought.
January to mid-February continue 2020's optimism, bring cultural delights, some light romance. But the same period brings angry VIPs, bosses. Use your upbeat mood to make allies of them.
Your luck declines in the outside world from late Feb. to June 30, but you can solve many spiritual, governmental, and administrative questions. Others sympathize warmly and sincerely, surprising you!
The second half of 2020 pours out its gifts. You'll be a rare mixture of sobriety and optimism, practicality, and luck. It could attract a marriage proposal or a life mate. Even, You might travel afar, even across the world. Legal matters are solved in your favor.
Opportunities spring up, and you're brave and steady enough to grasp them. Primarily, this is a "launching" time: build a platform in relationships, establish your public and personal reputation, position, and persona. This "platform" could support you for up to three decades. What you do now will be "remembered" by others for at least 12 years.
However, between April 2020 and Sept. 2021, even though building this platform might "draw in" some of the following elements, DO NOT chase them nor let them be your primary focus: deep, consequential sex (pregnancy), investments, mutual monetary involvements, drastic lifestyle changes, occultism, investigation, therapy, police work, drastic health actions.
During this Apr. /00 -Sept. /2021 period, safety, progress, and fulfillment will be found in casual sex, earned income, light purchases. Get your debt/mortgage and credit picture cleared up, reduced before difficulties emerge.
Cancer – (June 21-July 22)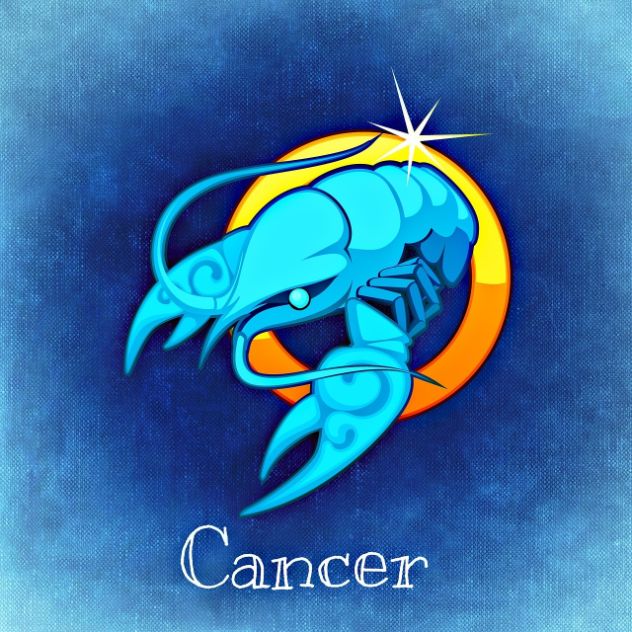 Chase career, practical, and prestigious ambitions above all else until mid-February. Your luck soars. A legal, travel, media, cultural, or educational project might be involved.
But don't start any legal fights in your personal life, or you could feel the sting of an enraged person mid-February through March. (VIPs will be impatient during these six weeks, but also willing to reward you for the heights you've climbed over the past 12 months.)
You recently dampened social life will revive in two stages. March through June, an additional influence of luck and prosperity mingles with old sobriety, making this a perfect time to build your career network, to socialize with co-workers, and, for some, to meet your future mate in a group setting.
By July, you begin 12 months of more quietude, perhaps even of solitude, but this phase rebuilds your popularity, slowly, subtly — by summer of 2021, you'll burst out into a bright, cheerful social personality that will last for 28 years!
Use July 2020 to July 2021 to consolidate recent career gains, to contact your soul, and grow intimate with your family again. Many emotional boogeymen will dry up and blow away if you seek therapy or self-examination. Your luck will grow with government agencies, institutions, and "head office."
You look at the prospect of marriage fondly in 2020, but your subconscious seems to want new experience more than loyalty. You spy someone sweet late Jan.-early Feb. Your social side goes into (potentially flirtatious) overdrive in April, but ambition or ego is more involved than actual affection.
Your magnetism soars late June into July. Someone sees a "savior" in you, but take care: do you want to "save" someone for the next two decades? A sweet person arrives in October, ushering in a romantic but tempestuous November. An exciting, sexy year, but true love waits.
Leo – (July 23-Aug. 22)
Last year you faced healthy marriage or divorce vibes. A lot more Leos broke up than married. The same vibe continues until 2022, offering challenging relationship scenarios — but now with a difference. Last year's ambition, big workloads, bad karma, and a wrathful domestic situation gave break-ups the edge.
By April 10, 2020, the bad karma ends. By early August, the end of the vast workload, and those hot domestic triggers (custody, etc.) will not recur. Relationships should grow exciting rather than unbearable!
For marrieds, challenge and unpredictability continue, but on a lighter, even humorous note. The two of you can happily share work, go on a dream vacation, or build an entirely new social circle — from July 1 onward into 2021 if you are divorcing, Jan./Feb. Bring legal tussles over possessions. For other Leos, the same two months feature hot sexual vibes!
Cultural delights surge for all Leos after July 1 (for a year) — but in a "building" way rather than a serendipitous manner. Take your popularity seriously, work to increase contacts, to earn an income from networking or public appearances. You might meet a new, witty romantic partner in a group situation. This situation can lead to a serious, even lifetime bond.
Romance is sweet in April, joyfully brave in May/June, powerful in Aug. and Dec.
Strive to conclude a legal situation/contract, an educational start, a foreign deal, love or wedding proposal, or long-distance travel before mid-February. Luck's with you in all these.
If you go to court between mid-Feb. And at the end of June, the judge favors you. These few months are an excellent time to build your reputation, career, or a brand new business (esp. related to the arts or pleasure). Be sure to see the "start nothing times above, though.)
No major health factors begin now, but continue to guard against stress, accidents, until 2023. Don't over-heat late June and July, and protect your chest and head in Sept./Oct. Any constipation problems should clear late summer, then end with finality by mid-2021.
Virgo – (Aug. 23-Sept. 22)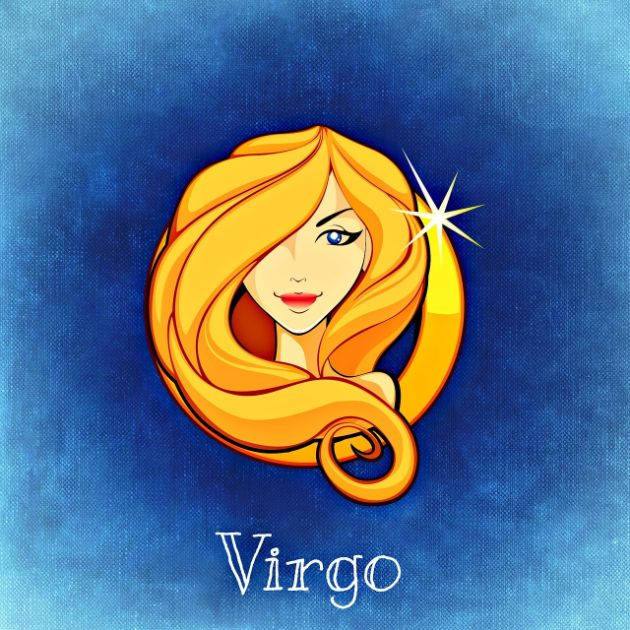 Either major health cures or simply shining good health, face you in Jan. /Feb. — if anything arises, see the doc quickly, as this is the "expanding" kind. (Watch your health in Sept./Oct., too, particularly head and ribs.)
On the plus side, major luck also cures your investments, mutual or partnership funds, sexual intimacy, and any research project or power play this Jan./Feb. Strive to reach an agreement or a conclusion by February 12. A partnership, co-operation, competition — or a down-and-out fight, complete with rages and potential violence — could be involved.
Be diplomatic, but stand your ground. When the dust settles by late March, you've either gained a lover or an enemy, a partner, or a legal decision favoring your net worth. (If not, it's off to the legal machinery you go, March to late June.)
Bosses, parents, and courtroom judges are harsh toward you May to mid-June, but July 1 begins a whole year of great fortune coming from such authority figures (and in your career and business generally). Your prestige soars, promotions arrive, and opportunities open to join the upper levels! None of these will fall in your lap. They'll come through hard yet interesting work. Display your positive side.
The spring and early summer bring a sober yet optimistic love note, one that combines an in-depth, practical sense of romance with warm, cheerful security. Wedding now would not be unwise, but consider your career pressures in May/June — if a demanding boss is robbing your time, is this a good note upon which to start married life?
Your sexual magnetism (and urge) increases mid-September through October. For some, this could bring a "sober marriage" late 2020 to April 2021.
For the 18 months starting April 2020, aim toward socializing, light romance, groups, humanity, rather than toward deep, private, intense love (or art).
Libra – (Sept. 23-Oct. 22)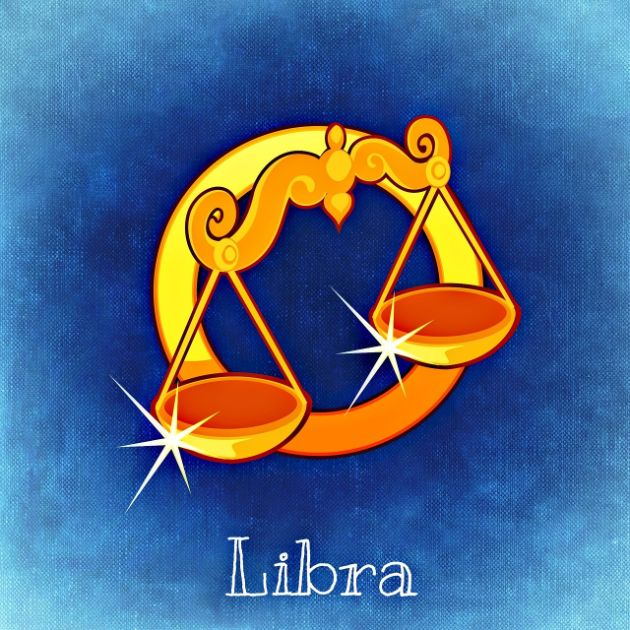 Until April 10, light, flirty romance is favored over the grave, intense stuff — sidestep private "all or nothing" dates. Contracts and litigation, relocation, opposition or co-operation, marriage, and divorce (both different than romance) continue to expand (luckily, in most cases) January through mid-February.
If you haven't already completed one of these "events" in 2019, chase it before mid-Feb., while all your luck comes from those you can please or join! (A co-worker mighty attracts you this month-and-a-half, but isn't a right long term choice.)
Late March to June, now that you've relocated, dated, joined, fought, or whatever, the nitty-gritty financial and sexual underpinnings arise as a prime concern. These — money, sex — won't be easy nor swift, but they're also quietly lucky. You can build a deeply-rooted future together if you're willing to go slowly, soberly, supportively.
By July, a 12-month phase of luck, optimism, and prosperity begin for you in educational, intellectual, love, cultural, far-travel, international, legal, advertising, media, and similar zones. Again, nothing's super-easy or superficial: this luck demands work, but it can set you up for decades of stable well-being. Yes, do marry!
Romance is hot, sparky in Feb./March, sweet in April, mentally compelling May/June (with the argument but hugs and excitement). Frothy social situations could bubble over into love in Aug. /Sept. — you'll feel delighted, the light of foot! Your sexual magnetism (and urge to merge) is strong Nov. /Dec.
From April to September, a crucial choice permeates your days — seldom standing out, but critical, this choice is almost a subconscious one. To pick successfully, DO be ambitious, aim for career, status, prestige, hob-knob with the bosses. DO NOT retreat, nor bury yourself in a tempting domestic situation. Choose the outside world over "security."
2020 is not a particularly strong year for career, but you'll find it easy, the buoyant path here, and few problems. Use this "breather year" to seek higher education, study for a more prominent, better position — it waits in 2021/2022, for those who are prepared!
Scorpio – (Oct. 23-Nov. 21)
Work expands until mid-February. You can find new employment or an additional job. Money should follow reliably. Present efforts also improve your chances of a promotion in 2021. Work's pleasurable or creative now. A co-worker could trigger your romantic fancy — there's no harm in this, and a sweet conversation late Jan. or early Feb. could brighten your heart!
Mid-Feb. June improves your life's crucial relationships (marriage, lawsuits, business partnerships). Others have treated you and your proposals with reluctance for a long time) — now you can finally get a "yes," or form a more prosperous, optimistic link, one which could add benefit to your life for several decades.
But decide first if this link is worth formalizing, making permanent. More comfortable relationships come in late 2021. Avoid relocation before mid-August.
The stress, tension, and unpredictable events that have affected your home, family, and property interests will continue until 2021, but April ends 18 months of "bad karma" in these, and August brings an end to all the sacrifices and obstacles to re-shaping your domestic and security position. The situation improves!
This summer begins twelve months of tremendous luck in financial and sexual zones. Nothing's easy, but your efforts will be deeply rewarded. It's a splendid period to build a business, invest for the long term, or re-arrange your finances. What you begin now, perhaps only on a shoe-string, will tend to grow and grow for 28 years.
Sexual intimacy, commitments, pregnancy also develop slowly, but deeply and solidly. If single, you could meet someone who's considerably younger or older, or has a sexual problem. This person could "grow on you."
Change your life, your lifestyle, even your residence, July 1, 2020, into mid-2021. Ten years from now, you'll look back and realize it was one of the wisest changes you ever made.
Avoid legal hassles June/July. Step cautiously with VIPs, parents, bosses Aug./Sept. — they're touchy. A "secret friend" (or lover) might appear September through December.
Sagittarius – (Nov. 22-Dec. 21)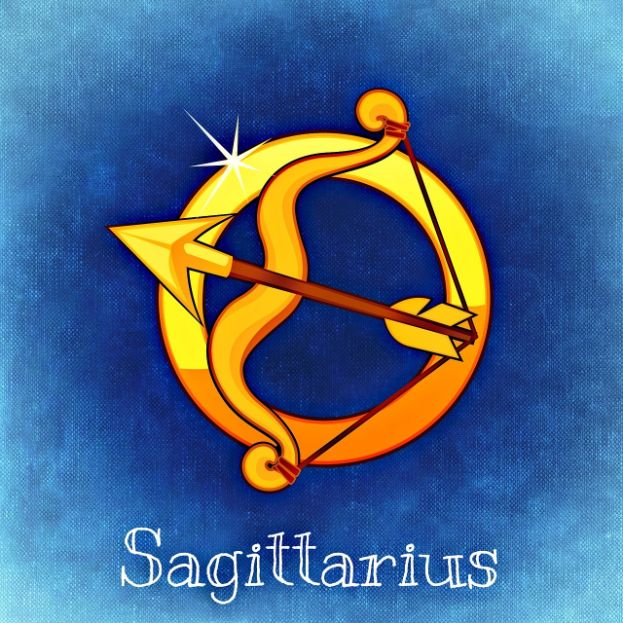 Embrace passion for the first three months of this year, but don't start co-habiting. All signs point to ecstatic emotions, coupled with internal friction. So wait on the commitments. Your time will come by July 1 onward (right into mid-2021) when marriage and all partnerships bubble with a very workable mixture of enthusiasm, optimism, sobriety, careful thought, and excellent results!
An expanding work role shunts more weight onto your shoulders mid-February to late June. Tackle chores with a steady, strong will, especially late March to May. Your performance can lead to decades of substantial employment. Look for tasks/roles which are not glamorous but promise to grow over the years slowly.
Industrial, civil service, institutional, or similar zones offer this growth capability now, but these particular fields have a built-in "suffocation factor," which you'll feel within a year. Instead, look to areas such as research, medicine, finances, counseling.
July kicks off 12 months of significant opportunities — none swift nor easy, but all solid, growth-oriented. Make a serious attempt to relocate, marry, form a business partnership, deal with the public, or to in any way, seek out what is furthest from you, in distance or psychological make-up. Your good fortune now will come from co-operation, offering support, from seeing the other person's needs, desires, and fulfilling them. If you get into a fight, expect the other person to win!
As noted, romantic excitement visits you January to March — but don't start a new relationship before March 14. Someone attracts you wildly May/June, but you won't get a sweet, accepting response until late May onward — then, pleasure's fireworks enter quickly! A mental attraction comes in August/September — you'll know it by the froth of excitement, devil-may-care impulsiveness, and weird indecision that grabs you!
This infatuation could be the beginning of a life-long mating, especially if you were born in November. You feel optimistic, see a bright, exciting future in love Nov./Dec. The social whirl could spin so brightly it exhausts you! A lover might be met in a group.
Avoid legal hassles August/September, and be careful with VIPs and bosses mid-Sept. Through October.
Capricorn – (Dec. 22-Jan. 19)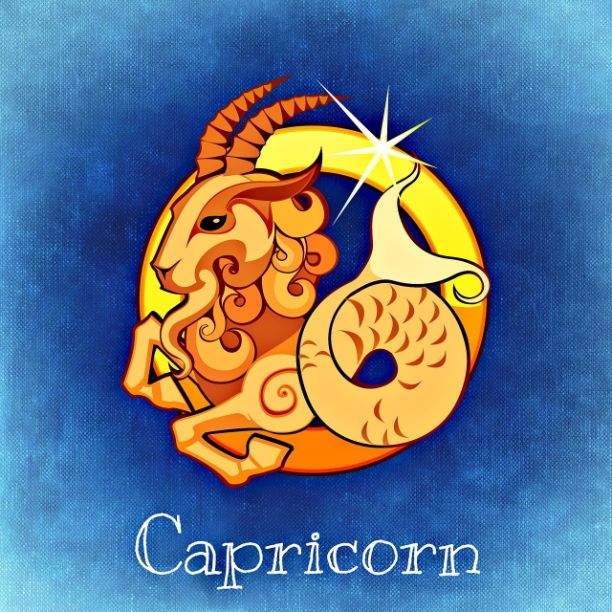 If you haven't bought a piece of real estate in the year past or turned a significant family sadness into joy, then make one of these your priority through mid-February. (Ensuring your security, taking retirement or selling a business, seeking therapy, bearing a child — these also count as "winners" this first month and a half.)
Many discussions, even "shrill" ones, can accompany your chasing of these goals. What you create or trigger here will lead to decisive, definitive action (perhaps heated action) late Feb. T Through March. You won't have a better chance for over a decade to put your life and your family's on a more reliable, prosperous foundation!
Romance or involvement with children (perhaps children of your lover, second mate) has slowly wound its way more deeply into your heart over the last couple of years, bringing trials and satisfactions. From mid-Feb. to late June, optimism and luck will enter to mix with that slow emotional growth. The result could be just the push you need to make this love a success. What you build now, in the heart and with children, can last a lifetime.
Your work expands from July on to 2021. Responsibilities will pile upon your shoulders. Meet these eagerly. Your future career prospects depend upon your performance now.
From April right into late next year, avoid the temptation to go it alone, to act independently, or refuse advice. These cause loss. Some special people are entering your life, and joining or seeking them offers you "karmic safety."
Relationships jolt along a bumpy road Feb. to April, but a romantic situation also occurs in April, pours forth its sweet rewards in May. Late June through July causes relationship friction: rather than fight, join with someone (spouse?) in an ambitious project. Sexual appeal and gentle mental congress draw you to someone with a cute, "street urchin" face in August.
Steer clear of legal hassles Sept./Oct. Career gets a nice boost in Sept., but be very diplomatic with stresses VIPs, bosses, parents Nov./Dec.
Aquarius-(Jan. 20-Feb. 18)
One of the most challenging phases of your life will end by April. Those inexplicable frustrations you've felt since Oct. /2019, that self-pity or unloved feeling lift from your shoulders April 10 onward. You'll have paid your dues; have taken your karmic bath.
Life won't right itself immediately. Heavy demands or boredom continue in your home, family, and property zones until early August. But you receive a virtually once-in-a-lifetime chance to build a solid foundation in these same areas from mid-March to the end of June. (Earlier opportunities here are "false.")
This phase is a superb time, despite the slogging effort involved, to purchase a first house, a retirement home, to set up your family's financial security, to take care of parents' welfare, to seek counseling for familial ailments, to expand your market territory in business, etc.
What you accomplish here will support you, emotionally and financially, for three decades. You won't accomplish everything immediately, but you need to make a solid, committed start to qualify for those practical and supportive rewards down the road.
By July, you enter 12 months of pleasure, creative expansion, romance, joys with children — a time in which some significant life wishes will come true, or at least be given their first opening. Again, luck is combined with effort. Nothing's easy — yet, what you build here will bring you warmth and joy for at least 28 years.
If you're single, let yourself fall in love during this period. For the best love, steer away from that person who's much older or younger, or who acts as a "guide" for you — same age best.
Romance can heat to a fever pitch in May/June, but it has a satisfied self-defeating "security desire" in it. Take care. In August/Sept., a fight or a love attracts you — it's dynamic, yet love develops maturely, even cautiously.
Whether this is the one that started May/June, or a new attraction, it has elements of depth, seriousness, and life-mating. Be sincere! You "get intimate" (or at least talk sex) Sept. /Oct.
Beware legal hassles Nov. /Dec. — don't grow too opinionated.
Pisces – (Feb. 19-March 20)
Your career undergoes significant change, and this first six weeks of 2020 are a superb time to initiate that change yourself. You can chase money with fiery determination these six weeks, so start income projects. From mid-Feb. Through March, cash flows to you in more significant amounts.
If you can stop yourself from over-spending, you'll end up wealthier than you started! This phase is the best income period in a decade.
Communications, short trips, paperwork, making contacts, and vehicle and computer purchases are favored with slow but substantial progress mid-March to late June. (Before March 14, only deal with past matters.) What you accomplish will yield successful results for a long time to come. It's an excellent time to revise office systems, establish networks, etc.
From July 2020 to July 2021, you receive a shot of growth, prosperity, and healing in family, real estate, security, soul, and similar zones. Purchase real estate, especially before mid-October. What you begin here, in property or family areas, can grow and reward you for three decades or longer. It won't be easy, but it will give you a reliable platform upon which to stand and grow.
From April 2020 through Sept. 2021, intense romance, creative projects, teaching/raising children, the pursuit of pure pleasure will proceed smoothly and bless your life generally.
If you try to be the life of the party, if you attempt to keep romance on a social, non-committal level, if you decide to run the art gallery rather than paint the picture, you'll meet subtle failures and dead-ends.
Despite this, romance is not a substantial factor this year. Still, your sexual magnetism soars the first three months and could bring a casual sexual affair. April's chatty could bury you in paperwork connected to a money project.
Sidestep home tensions, arguments May/June. Sweet passion, fiery yet empathic, arrive late June through July (perhaps with an ex, old flame). August is filled with hard work, but your mate's affectionate. Relationship fires light Sept./Oct. — this can trigger attraction or friction. Sexual temptations flare Nov./Dec!