Last Updated on January 11, 2022
Unless you've been living under a rock for a while, you'll know that sunglasses are the hottest accessory on the planet. They also protect your eyes from UV rays and make perfect health sense, like wearing a helmet when you're riding a bike.
But unlike a bike helmet, they can transform your style in an instant. That's why one pair will never be enough. You could get by with one pair of shoes, but seriously, would you? Well then, why would you ever imagine that you could get by with just one pair of sunglasses?
There are about 50 basic frame designs for sunglasses but the variations on those frame designs are sufficient to keep you shopping for a lifetime. Styles come and styles go, but at the moment, there are so many hot styles that you really don't need to worry too much about being out of step.
Here are four very different delicious delights that encompass the range of options from micro to massive.
2019 Sunglasses Trends
1. Oakley Sutro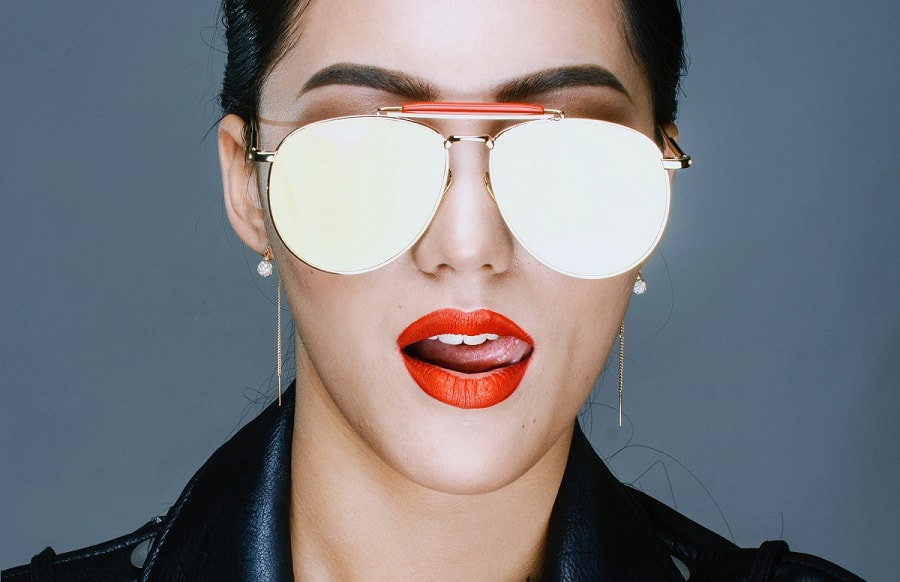 'Ugly chic' oversized sportwear sunglasses, as beloved by Kim Kardashian, have been around for a while. They are inescapably statement glasses and to carry them off you are going to have to think carefully about that outfit.
These are actually designed for urban cycling and if that's your thing then Oakley Sutros are a super stylish way to see the road.  The bold styling features a huge wrap, bigger than anything Oakley has yet produced, giving a wide field of view.
The prism lenses give excellent clarity, high contrast and reduced glare and the vibrance of the frame and lens colors ensure that you won't go unnoticed.
2. Ray-Ban Double Bridge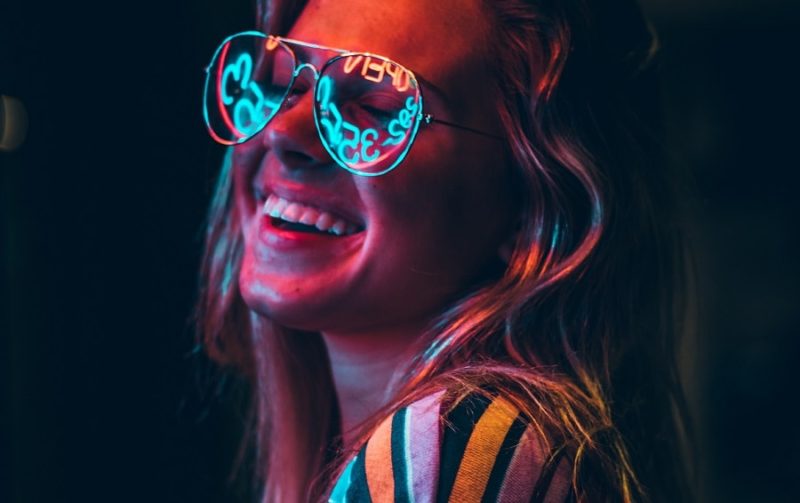 'The classic pilot shape meets the 21st Century.'  The Ray-Ban Double Bridge features a classic plastic profile with metal temples. They are complete lightweight sunglasses with heavyweight style, you may forget you're wearing them, but others won't.
3. Vogue VO4 138S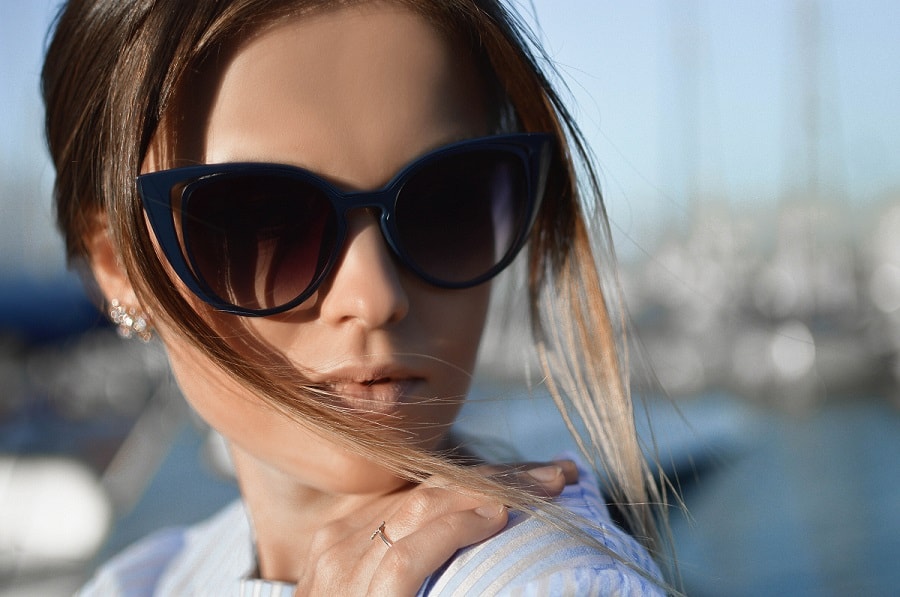 Part of Gigi Hadid's Special Collection, the lovely micro cat eyes merge state of the art Italian design with superior quality. About as far from Oakley Sutros as you can get, yet micro cat eyes are sexy, stylish and a whole lot of fun.
Popularized by screen goddesses Marilyn Monroe and Audrey Hepburn, cat eyes are an essential part of any sunglass collection.
4. Versace Vintage Biggie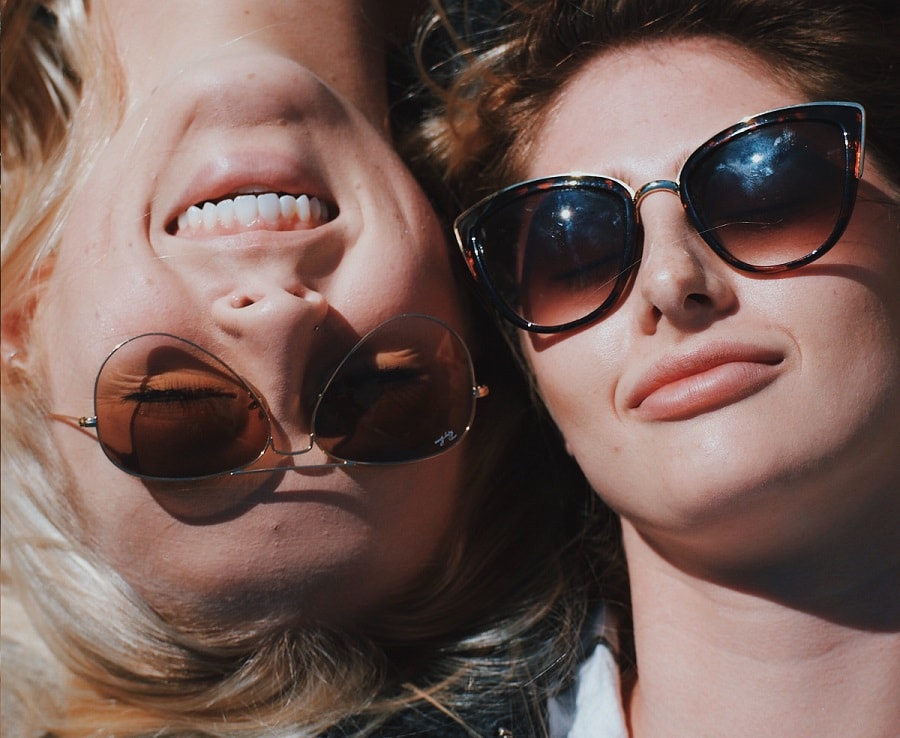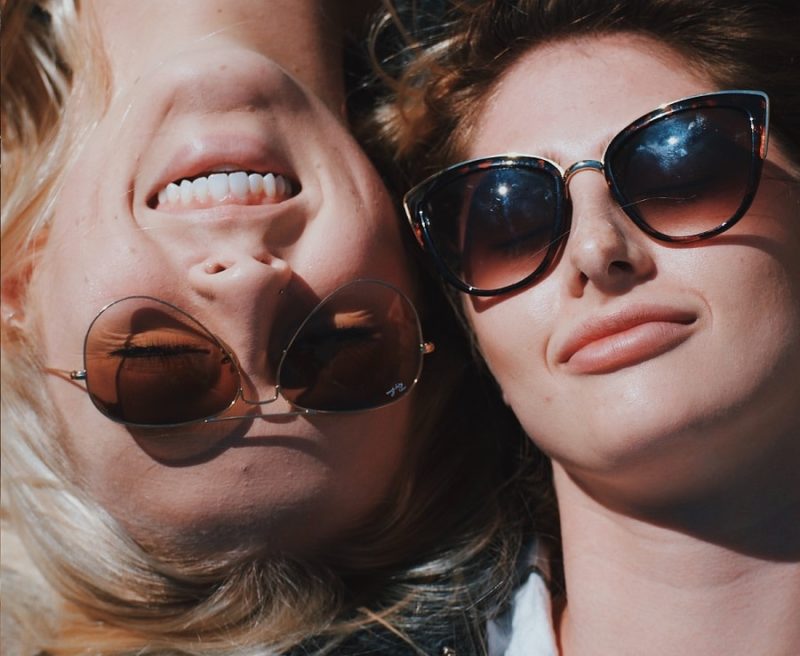 The trademark sunglasses of Notorious B.I.G. were relaunched for one month only last year and swiftly sold out from many outlets; they are still out there but you are going to have to search hard.
An update of the O.G. model, the new Biggie frame features a low lens front shape and wide styled temples with those unmistakable Versace, gold Medusa medallions.
No one is going to be in any doubt about what you are wearing if you are lucky enough to get your hands on a pair of these fashion history icons.