Last Updated on March 8, 2022
We all like to save a buck here and there, and carrying out home improvements yourself can be a surefire way of cutting costs. After all, tradespeople don't do jobs for free (unless you're mates with one). But although TV programs and YouTube videos often make home DIY look like a walk in the park, some projects aren't as easy as they look. In fact, the most recent statistics show that Brits fork out £34 billion a year fixing dodgy DIY jobs, with tradesmen spending over a fifth of their time on these types of tasks. 
Not only are certain projects difficult for the layman and end up costing you a lot more than if you'd just used a professional, but you risk harming yourself or damaging your property. Potential personal hazards include falls, electric shocks, and hurting one's self using a tool — there's a reason tradespeople need qualifications to do what they do. 
With lockdowns encouraging more people to tackle home improvements, we've looked at three jobs you shouldn't be tempted to do yourself.
Fitting plasterboard
Also commonly known as drywall, plasterboard is a calcium sulfate dihydrate (gypsum) panel sandwiched between sheets of facer and packer. Installed as a wall or ceiling cover for you to decorate on, it can help you meet laws around fire safety, acoustic insulation, and thermal efficiency. Plasterboard also prevents condensation and potential heat damage in regions with high humidity. Fitting it involves cutting the material before fixing it in place using nails or screws, which, although sounds pretty easy, is more difficult than it appears. 
This is because you will likely need to fix the plasterboard around things like window sills and sockets, which involves making intricate cuts. Get this wrong and you'll have to start from scratch, wasting precious time and money. Fitting plasterboard can also be dangerous considering how heavy the boards are and the fact you'll probably be working from height at one stage or another.
So, it's best to get the professionals involved with this job. You should also consult with them about the kind of plasterboard to buy, with factors like your property type, the area you live in, and your budget to take into account. There's everything from soundproof and absorbent noise cancellation types, to fire-resistant and moisture resistant plasterboard to choose from. 
Plumbing work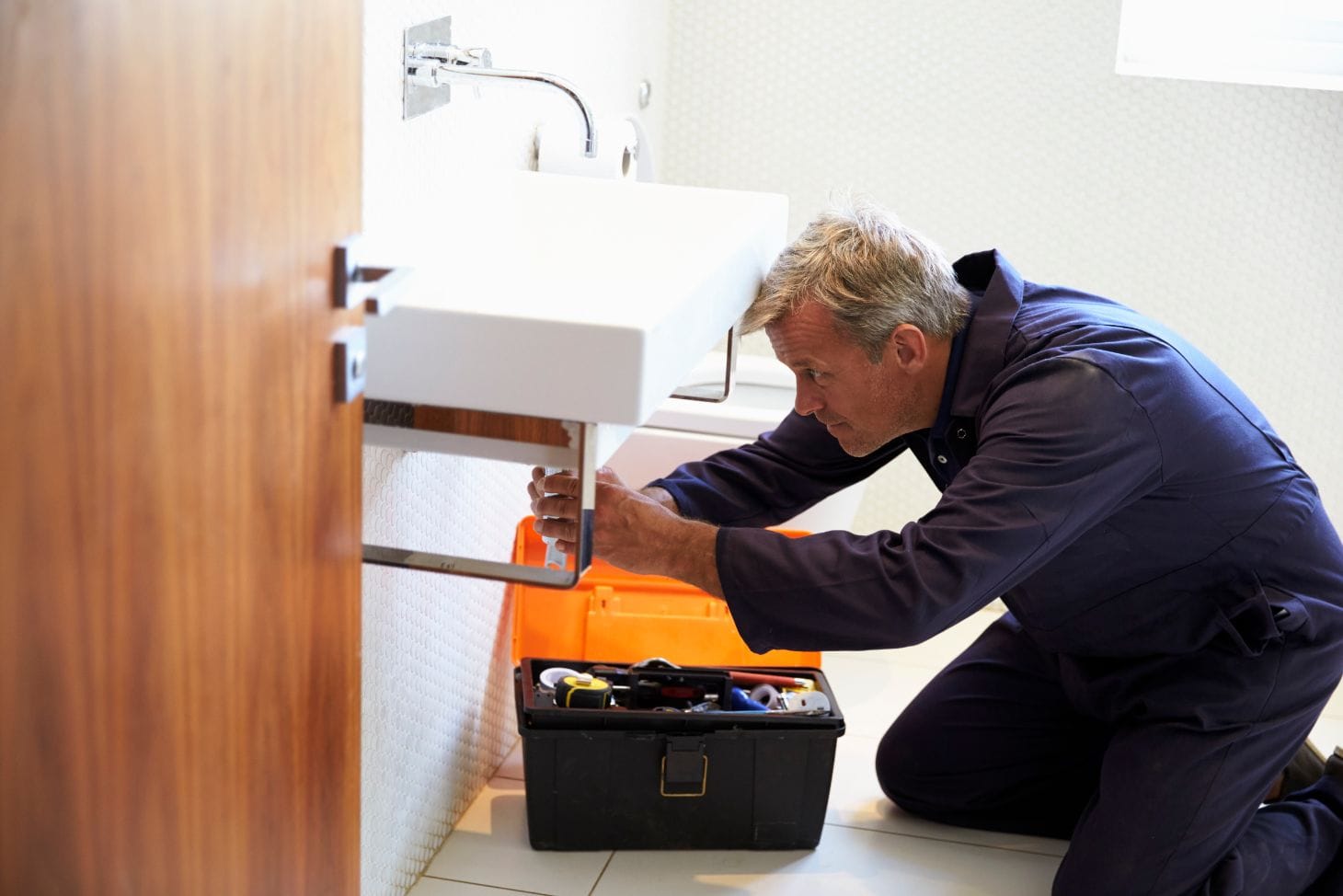 Back in 2018, a survey from consumer company Which? found that plumbing work was the most abandoned job among DIYers. According to the brand's Trusted Traders group, 55% said that they were most regularly called into do plumbing jobs, the highest percentage of any DIY work. This statistic isn't at all surprising considering how difficult plumbing can be. And while other botched DIY jobs might result in an uneven shelf or a badly painted wall, dodgy plumbing risks flooding your house and ruining your possessions, problems with damp, and even fallen-in ceilings.
Although you're OK to carry out simple plumbing work such as fixing a leaky tap or caulking your bath or shower, tasks such as replacing a boiler or installing a pipe are a lot more complex. Not only do they require in-depth knowledge and experience doing similar jobs, but there are certain permits and safety regulations those carrying it out must abide by.
What's more, these types of tasks carry risks such as getting chemicals in your eyes, slips and trips, and injuries from hand tools. In fact, even jobs such as cleaning your drain and unclogging a sewer line are best handled by professionals. Licensed plumbers have extensive training, proper tools, and work to best practices, ensuring things get sorted the first time around. 
Electrical jobs
Few DIY jobs have as small a margin of error as electrical work. Just one wrong move can be extremely harmful or even fatal, with around 350,000 people a year suffering serious injuries due to electrical accidents and roughly 70 people dying. You could also accidentally cause a fire — in fact, defective electrical systems and appliances cause around 8,000 fires a year in the UK. A poor job can cause other risks further down the line too, such as electric shock and burns from naked wires, or even explosions caused by faulty electrical apparatus or static electricity igniting flammable vapors or dust. And of course, like many other DIY tasks, a bad electrical job will simply cost you more money in the long run.
As such, it's essential that you get a professional electrician to carry out this work for you. Moreover, this ensures you don't fall foul of the law, with Part P of the Building Regulations restricting DIY electrical work on the grounds of safety. This allows you to do minor work such as changing existing sockets, switches, and ceiling pendants, but not more complicated jobs like installing new circuits or changing a fuse board. These can only be undertaken by electricians registered with an official body that gives them the required 'registered installer' status.