Last Updated on December 11, 2019
Artificial Intelligence is making progress at a rapid pace. Most of the gadgets we use in our daily lives have AI incorporated yet we don't realize the magnitude of the impact this technological wonder has on our lives. From Siri in our iPhones to Google's self-driving cars, tech giants have now begun to rely fully on AI's role in creating breakthroughs while contending with their competitions.
Applications of AI which have been rolled out in the mainstream thus far include chatbots, facial recognition, self-driving cars, etc. These tasks essentially fall in the category of narrow AI. For the future, scientists are aiming to reach a point where Artificial Intelligence would be able to perform less unremarkable human tasks, ones wherein human beings' cognitive thinking comes into play. This type of Artificial Intelligence is termed as Strong AI.
While working on the advanced versions of AI, the main thing being focused upon is the factor of safety. Extensive research taking place currently is expected to bear fruit as far as enhancing AI's safety and security is concerned; quite obviously the fear is this new invention may easily cause devastation if exploited and misused.
With the progress AI has been making lately, we cannot undermine its competency. Hence not only its application but keeping it safe is a priority too.
Is AI dangerous?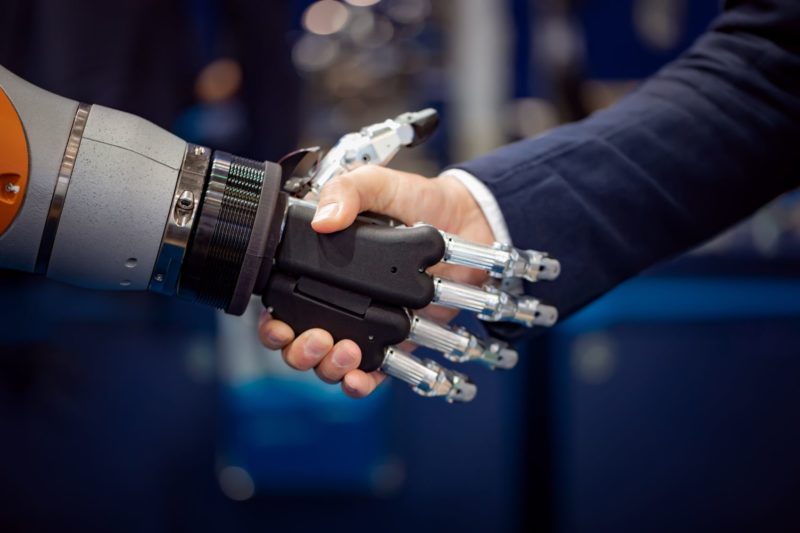 Artificial Intelligence is man-made, so stereotyping it as a danger is something that we wouldn't endorse. Yes AI has a dangerous side to it, but that doesn't mean we overlook the tremendous benefits it provides us with.
The notion of danger associated with AI can, in fact, be termed as a risk more so, and precautions can be taken in order to ensure the technology is not allowed to go into hands prone to misusing it.
The first scenario where AI can pose a dangerous threat is when someone with a destructive mindset comes to use it to program weapons. Weapons that are operated autonomously can be programmed to be lethal. Such weapons can, therefore, cause mass destruction eventually leading to an all-out war.
An AI programmed machine doesn't realize what damage it is causing, while its handlers achieve their goals. This can be best understood with the help of an example:
Let us suppose an AI car has been given a task to take you to the airport within a certain amount of time. Ignoring the heavy traffic and speeding above the limit, the car would break rules to complete the assigned task, without realizing what it is doing is wrong.
What many have failed to understand is, AI programmed gadgets and objects come with a side effect, and the machine can't realize the pain and trouble it may be causing the humans. All it realizes is that it has been given a task that needs to be completed; that's all.
Why AI wasn't considered a threat before?
As research and development on this technology have become more extensive, many contributors to the science and tech industry are now coming forth, predicting the threat AI tends to pose. Bill Gates, Stephen Hawking, Elon Musk, all these big names have expressed concern over the future of AI.
The milestones, which it was assumed would be reached in the coming decade, have already been arrived upon. Many experts believe centuries may be required to achieve human-level AI, however, others contradict this presumption and opine human-level AI could become an actuality within the next 4 decades, given how rapidly the technology is progressing.
The alarming concern over the development of AI, and how far it would go, pertains mostly to its behavior. AI is taught to think and make decisions, the way humans do. Therefore, assuming how negatively or positively these machines would be likely to behave maybe a little too speculative.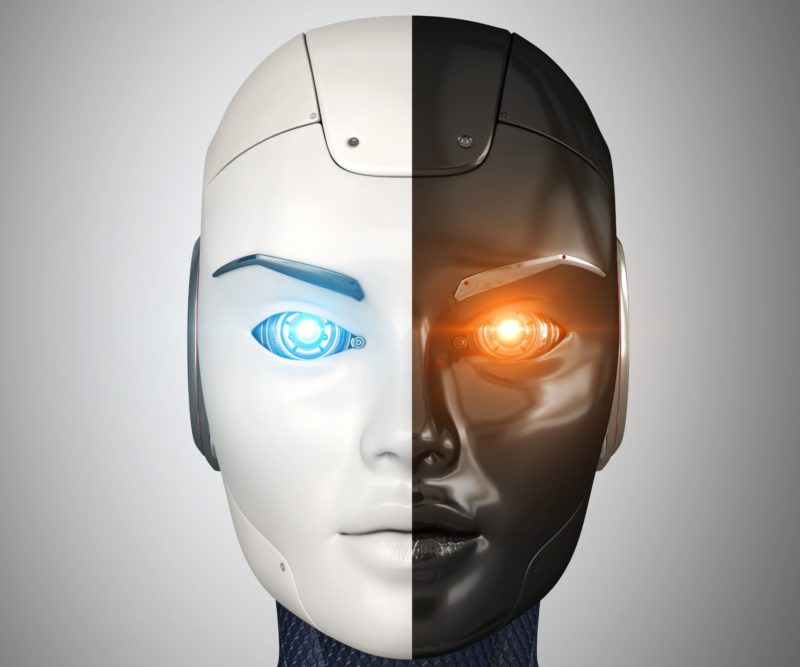 The previous advances made in this niche paint a vague picture of how AI programmed machines behaved back then because teaching these machines to outthink and outsmart human beings was never the idea.
However, in the future it could go either way i.e. the machines might learn to control and take it over from the human beings; or human beings might formulate a way to control these machines regardless of how smart they turn out to be.
With all that said, it seems logical AI is something many are excited about, while many others fear the destruction it could unleash whether exploited intentionally or misused inadvertently. By definition, AI refers to a super-intelligent entity programmed to think and process information the way human beings do.
If we work smartly and instead of going overboard, program the AI machine such that it not only meets tangible goals set by us but aligns with the intangible aspect of our objectives too, we can evade the chances of its becoming a threat to human existence.
High-level research and vigilance especially when it comes to Artificial Intelligence means a great deal in today's world. There are constant advances being made in the field, therefore if you keep yourself acquainted with these changes you will remain well-aware of how far the research has gone.
But, gathering of such information cannot be done effectively without a strong internet connection as offered by Spectrum offers and plans. If you want to enjoy the perks of such a connection at a relatively affordable price, you can go for it.