Last Updated on January 20, 2022
Business consultants have become a mainstay of the economy and many companies now turn to these professionals to give them a unique perspective, high levels of expertise or a specific skill. This works well for businesses in terms of saving time and money, reduces the need for specialist recruitment of permanent staff, and can mean all the difference when it comes to a professional or competitive edge.
Consultant – a specialist in a particular subject who is paid to give advice or information to a business, or other organization
Within the Information Technology sector, there has been a huge growth in the use of IT consultants who are becoming more and more vital to the operation of businesses in multiple industries. The role of the IT consultant means that companies no longer have to hire in-house to be able to keep up to speed with all the trends in IT which are rapidly changing all the time. This saves on a lot of expense and training and companies are now turning toward hiring consultants to be more efficient, more competitive and enjoy a good return on investment.
The 10 main ways that an IT consultant can help you and your business:
1. Empowers employees to focus on their core function
It is always important, whatever business you own, that your employees work to their own level of competence. Ideally, each employee will be working on the thing that they are best at, making the most of their skills and expertise rather than trying to understand what is going on in other areas like IT.
Having to waste time working their way around complex IT issues outside of their remit can prove costly in terms of time and money. When you hire an IT consultant they can deal with the IT issues, leaving your employees free to spend time on their main role.
2. The benefits of expertise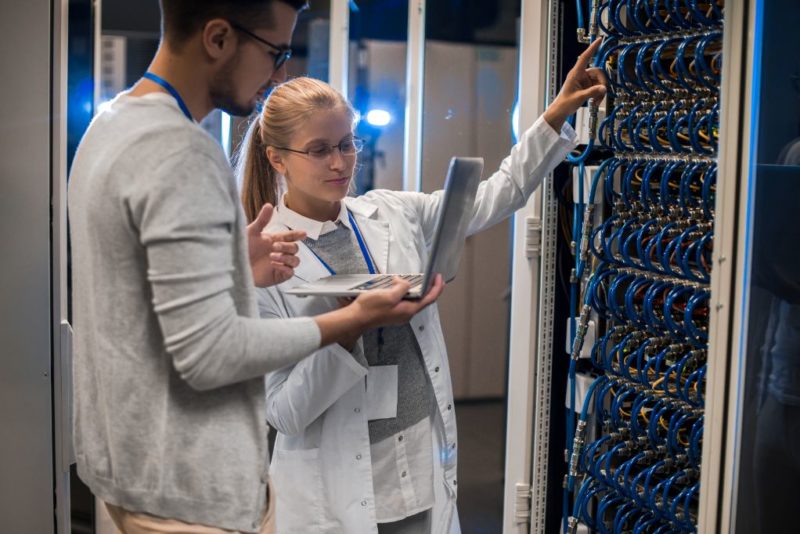 Most IT consultants have wide-ranging experience of multiple IT-related scenarios. They have probably completed multiple projects that they can relate to your own. An in-house IT department is useful for making sure the day-to-day operations of your tech runs smoothly, for example, if people are having problems logging in to the system or the printer stops working.
However, if you want more complex skills like establishing a cloud solution or reducing expenditure while maintaining top functionality, you will need an expert on board. Hiring an IT consultant gives you this and also means you can relax, confident that a specialist is taking charge of any major challenges.
3. Getting an outside perspective on your business operations
Bringing in a specialist from outside brings a fresh set of eyes to your business practices and offers a unique perspective on how and where to make changes. Introducing new technology can be incredibly stressful, not least because it almost always involves a level of disruption. However, looking at an established practice through a new lens can give fresh insight and provide new ways of working that are more efficient and economical.
4. Efficient use of time and resources
Consultants are usually hired for a specific task and work within a time frame. This means that they work efficiently to get the job done, ultimately meaning that you save on costs. Paying for an in-house IT specialist means providing a regular salary, benefits packages to aid retention, a workspace and all of the other expenses you need to meet when you hire a regular employee. Hiring an IT Consultant as and when you need them removes all of this extra expense.
5. Increased protection from cyberattacks
The incidence of cyberattacks are on the rise and small businesses are seen as a soft target by hackers. Around 62% of all attacks are now targeted at smaller businesses and those that have been attacked often stop trading within 6 months (US National Cyber Security Alliance, 2017). Cybersecurity is becoming increasingly vital to protect sensitive data.
To maintain a high level of cybersecurity for your company, a specialist IT Consultant will conduct a thorough assessment of your systems, identify your risks and work with your employees to establish proper security protocols, providing training on how they can spot potential dangers and helping to establish a disaster recovery plan.
6. A Consultant will work to increase productivity
Hiring an IT consultant gives you instant access to a professional who will help you find new methods of increasing your productivity. These individuals rely on their reputation for their business to continue and are keen to help your organization become more efficient. IT technologies that they leverage to help achieve this include file servers, mobile platforms, central databases, and other more complex forms of technology. They will identify your needs and implement and manage solutions specific to your industry.
7. Experienced experts in every field
A specialist IT consultant will be an expert in their field who can observe your business processes and from there identify where efficiencies can be made. They have often worked on similar projects which can help to inform their decision-making, meaning that they can make good recommendations for the best solutions. They can also assist with training staff to use the systems and prevent any unnecessary downtime, keeping your business operations running at maximum efficiency.
8. Consultants have a wealth of knowledge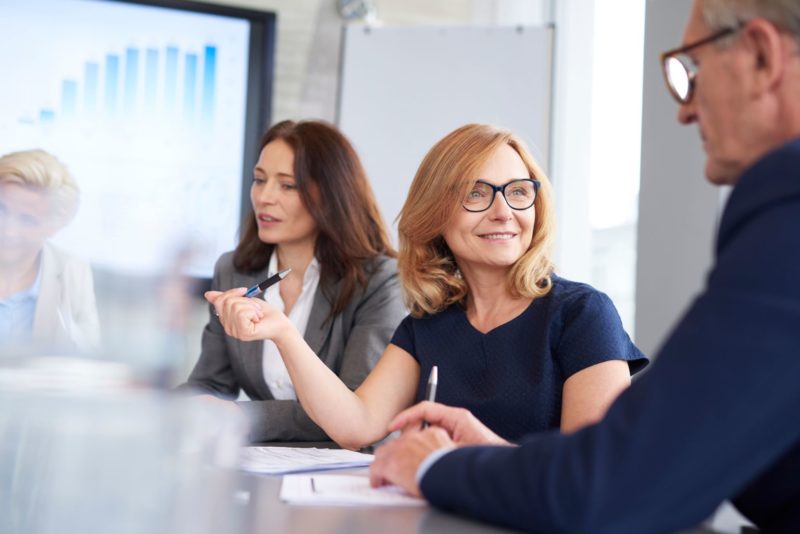 As in all aspects of business, smaller companies can find it hard to benefit from the economies of scale in IT that the large corporations enjoy. For example, a large corporation can afford to keep the best in IT on staff. However, even a small business can leverage the benefits of an IT consultant by outsourcing and removing the commitment to funding a full-time employee.
This gives the company access to the wealth of knowledge that a specialist IT consultant can bring. In-house IT staff tend to be good all-rounders but a consultant can focus on areas like security, mobile platforms and cloud computing that may be outside your employee's level of expertise. With a consultant you only pay them for the work they do and call them only when they are needed, thus making economies and increasing your ROI.
9. Employee recruitment and retention
In smaller companies, it can be tempting to use employees for multiple jobs rather than the one they were hired to do. This leads to a lot of unhappy employees who just want to do their job and this then quickly leads to higher staff turnover. Realistically, someone who has been hired to look at your marketing is not going to enjoy working out your IT network issues.
Lack of expertise will lead to poor IT configurations which can lead to downtime, inefficiencies and even security breaches. An IT consultant can come in to solve these problems, free your employees to tackle new challenges relevant to their skills, increase security and efficiency and help with employee retention by increasing job satisfaction.
10. Management of in-house IT staff
Department managers are often tasked with the additional job of handling IT, however, they are often not conversant in how to measure success for IT staff. A consultant can help with this because of their in-depth understanding of the tasks and metrics involved. This will mean that managers can focus on the main role within their departments and there is no salary or other fees to find for hiring a full-time IT manager.
For more information visit fortyseven47.com.