Last Updated on December 17, 2019
Inspiration can bring about motivation and better work quality from employees. Although it's not the easiest to find, once you're inspired, you can power through a lot of work without having an additional mental toll on you. On that note, your environment can play a big role and a source of inspiration for a lot of people.
Given the fact that the environment is a common source of inspiration for people, then it is vital that this is kept in great condition. If inspiration is important for you at work, then you should make sure that you keep the office clean.
There are several ways that a clean office can help inspire people at work.
It improves focus on work
One of the ways that cleanliness of the workplace can inspire people is that it also supplements and makes people want to focus on their work more.
Given the fact that motivation and inspiration are ephemeral states of being, your employees would want to capitalize on that and would want to work on things as much and as soon as possible.
On the other hand, if they aren't inspired, it can be harder to focus since the work doesn't seem inspiring or bring about any good feelings in people. If the environment is cluttered and messy, then people will be more focused on the mess than they are in finding inspiration in it.
It makes happier employees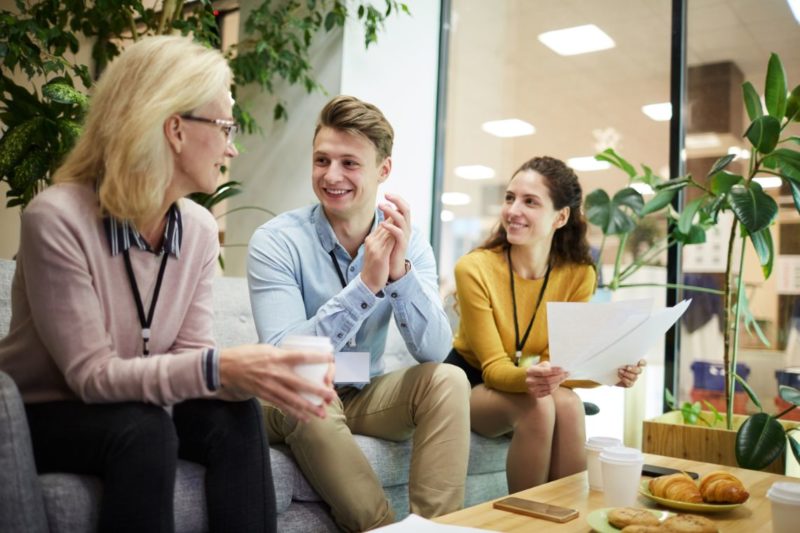 Another way that inspiration from a clean office can affect employees is that it makes them happier people. A cleaner workspace appears to be warmer and more welcoming than a cluttered workplace. It makes it more inviting and people feel like they can breathe freely with a cleaner workplace.
Of course, happiness is a great source of motivation and inspiration in people. If they're happy people, then it's easier for them to get into their work. They are more open to feedback and they aren't bogged down by unnecessary tasks such as having to clean up before doing the work.
It reduces stress
According to Maid Sailors Commercial Cleaning Service New York, stress is a big factor in reducing productivity in the office.
Aside from that, it also keeps people from being inspired by their work. In fact, it will hinder inspiration and sometimes slow down work progress as well.
Reducing stress in the office will significantly help people become more inspired in their jobs. Sure, you can invest in wellness programs but the most basic thing that you can do to invest in this is by keeping the office clean. Regular cleaning often and deep cleaning occasionally.
It reduces absenteeism at work
If you keep your office dirty or neglect cleaning it up, then you're fostering an environment that germs and all sorts of bacteria can breed in.
Of course, when your employees are exposed to these often, only time will tell until they get infected by a disease and they won't be able to come into work.
Since the place is dirty, then sickness can more easily spread from one person to another. If absenteeism is an issue in your office, then you might want to invest more in the cleanliness. This is in addition to other factors contributing to employment.
It can affect the company culture
Last but not least, inspiration can come more easily if both the physical and cultural environment makes it easy to catch it. However, it can be hard to take your work seriously and foster a culture that inspires people when everything is so dirty and disorganized to look at and stay in.
By investing in the cleanliness and overall tidy appearance of the office, it makes it easier to know that you're working for something great. Aside from that, it makes people create a community that makes them more inspired by each other as well.
Wrap up
Inspiration comes from everywhere and is a great way of boosting people's moods. Aside from that, being inspired makes people more productive because they want to keep chasing their inspiration while it's still there. Since it's a very fickle thing, it's important that everything is done to keep it there, such as keeping one's environment clean. If you are in charge, hiring a maid service is a great option.
Given all of the ways a clean office can inspire people, there are clear benefits to being conscious of cleanliness in the workplace. Make sure that you don't neglect this so that you can reap these benefits.