A credit card refers to a thin piece of plastic or metal, usually rectangular in shape, issued by a bank or other financial institutions for the purposes of allowing the cardholder to borrow funds that they can use to pay for goods and services. The borrowed funds, plus any applicable interests and other associated charges, must be paid within a specified billing date or over time. Failure to honor these repayment terms could get your credit card suspended, thereby affecting your overall credit score.

Now, there are three major requirements for successful credit card transactions.

First, the card must be valid. Validity generally implies that a credit card has not reached its expiry date. It could also mean that the card's current user is also its actual holder.

Besides validity, credit card transactions can only go through when procuring goods and services from merchants that accept credit card payments. Therefore, it's always important to check if a merchant accepts credit card payments before hitting their stores. If you're ever in doubt, remember to carry some liquid cash.

Lastly, credit card transactions can only be successful if the cardholder has not exceeded their limits. It's recommended to constantly check with your card issuer to ensure you're within your borrowing limits.
Credit Cards versus Debit Cards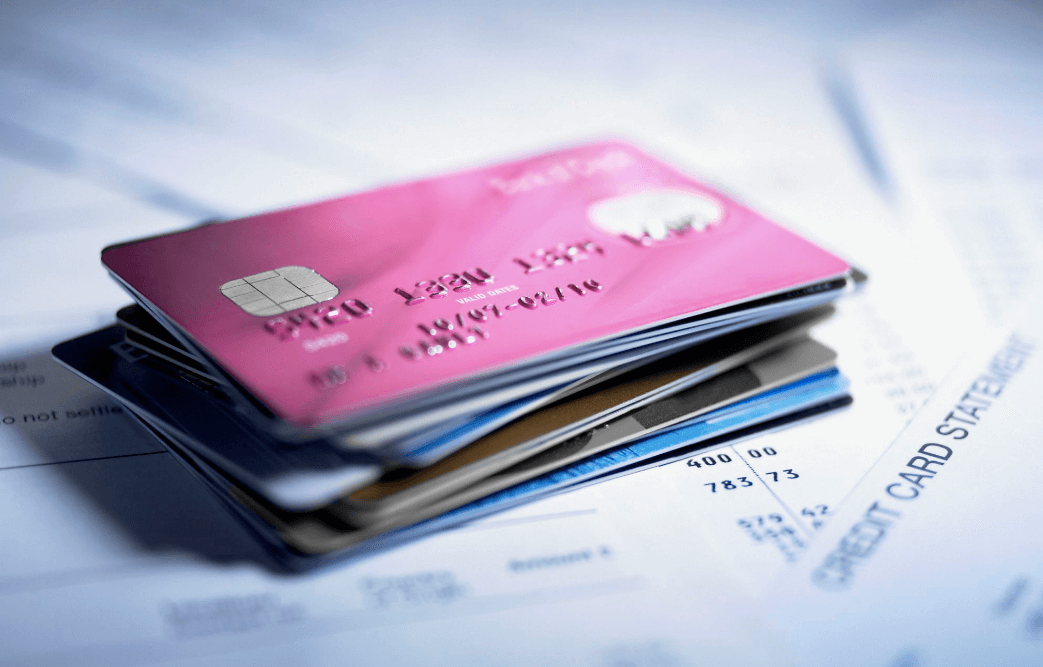 Credit cards are often confused with debit cards. But despite their sheer similarity in appearance, credit and debit cards serve completely different purposes.

While a credit card allows you to borrow funds with which you can pay for goods and services, debit cards are used to access money from your own bank account.

Note that you may also use your debit cards to pay for goods and services. The difference is that with a debit card, you pay using money from your own bank account whereas with a credit card, you pay using money from the lender's account.
Credit Card Glossary
1. Credit Limit – The amount of money you can borrow using your credit card at one time or the total amount of your ongoing loan.
2. Available Credit – The amount of money you can spend before reaching your credit limit.
3. Balance (Credit Card Debt) – The amount of money you've spent on your credit card but are yet to pay back.
4. Billing Cycle – A predefined duration during which you can spend your available credit, and after which you're billed for the credit previously advanced to you.
5. Minimum Payment – The amount of your credit card bill that you must pay every month, usually expressed as a small percentage of your total balance.
6. Statement Due Date – A date on your credit card bill by which you must repay the minimum outstanding amount to keep your credit card in good standing.
7. Annual Percentage Rate (APR) – Interest charged for failing to pay your credit statement balance in full every month; the interest is usually charged on the outstanding debt after your card statement's due date.
8. Purchase APR – Interest rate applied to new purchases.
9. Balance Transfer APR – Interest rate applied to credit card balance transfers.
10. Balance Transfer Fee – Fee imposed for transferring debt between two credit cards, usually ranging from 3% to 5%.
11. Penalty APR – Interest rate applied to late payments, usually exceeding your regular APR.
12. Annual Fee – Yearly fee imposed on credit cardholders for owning and using the card.
13. Cash Advance Fee – Fee imposed on cash advance, usually 5% or $10 (whichever is greater).
14. Cash Advance APR – Interest rate applied to cash advance.
How Do Credit Cards Work?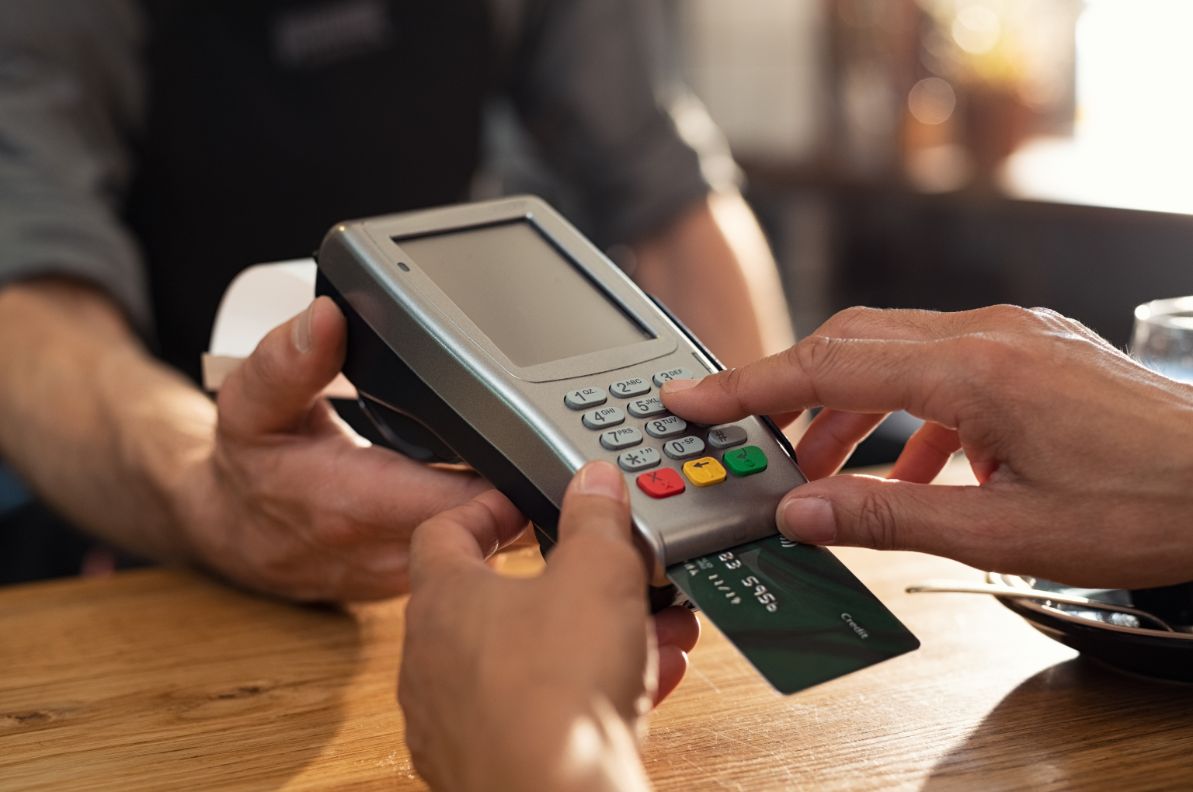 All credit cards are tied to a credit account with a bank, SACCO, or other financial institutions. When you use the card, you're literally borrowing money from the credit account of the card issuer.

Credit cards are generally used when purchasing goods or services from a merchant that accepts credit card payments. However, you may also use these cards to secure a cash advance.

Every credit card comes with a limit. As we've already highlighted, this is the total amount you can borrow from the lender at one time. You can transact with your credit card as long as you don't exceed your credit limit.

Each time you spend a percentage of your credit limit, there's a corresponding percentage that you can still borrow, known as available credit. And whenever you pay all or a fraction of advanced credit (plus any applied fees or interests), you become eligible for more credit.

The amount you owe your lender at any given point constitutes your balance. Card issuers determine the methodologies for offsetting your outstanding balance.
So, how does the actual process unfold?
When you're shopping for goods or services from a merchant that accepts credit cards, they'll normally ask you to produce the card to complete the purchase. The merchant swipes your card across a machine that immediately sends your details to their bank account, where your total purchase amount is to be charged. The retailer's bank is often known as the acquiring bank.

Next, the acquiring bank seeks authorization from your credit card network to charge the said amount. Networks are services like Visa, American Express, MasterCard, Discover, etc. The credit card network routes the request to the card issuer, which is now your bank or other financial entity. Note that these requests happen in a matter of seconds unless there are systems downtimes.

Your bank performs a quick verification process, which usually includes checking the card number, credit limit, and CVV (fraud-prevention security code). The bank either approves or declines the request, then sends the feedback to the credit card network, which routes the feedback to the merchant.

If the request is approved, your bank puts the advanced amount on hold on your account, consequently decreasing your available credit. The merchant then completes the transaction and sends the transaction details to the credit card network and then to your bank, after which the official clearing process begins. The process basically involves your card issuer making payments to the merchant as well as the credit network, then sending you a bill for the purchase amount.
Types of Credit Cards
i. Plain Vanilla Credit Cards

Plain vanilla credit cards are characterized by a low APR. However, they don't normally offer rewards, which explains the 'vanilla' moniker.

Plain vanilla credit cards are suitable for financial emergencies.

ii. Rewards Credit Cards

As the name implies, these credit cards allow the cardholder to earn rewards on their purchases. They normally have a high APR.

Rewards Credit Cards are further subdivided into various categories, depending on the specific bonuses you can earn from them. Examples include cashback cards, hotel- & airline-branded cards, travel rewards cards, etc.

iii. Business Credit Cards

These are credit cards primarily designed for small businesses. They generally include a variety of rewards.

But to benefit from these rewards, you'll need to choose a business card matched with your spending needs.

iv. Balance Transfer Credit Cards

Sometimes, you may want to transfer debt between two credit cards. This is common where you have a balance on a credit card with a high APR.

Transferring the debt to a credit card with a lower APR is an ingenious way to save some money. However, note that there's usually a balance transfer fee charged on every transfer.

v. Secured Credit Cards

A secured credit card is designed for consumers with either no credit or a bad credit score. They're useful for building or rebuilding the cardholder's credit history.

Security credit cards usually require the cardholder to make some security deposit. Provided that you ensure timely payment of your bills, you'll be able to build your credit score over time, eventually qualifying for an unsecured credit card.

vi. Student Credit Card

Student credit cards are designed for college and university students who often have limited credit. The cards are characterized by their reasonable APRs and rewards.

However, student credit cards are only advanced to students who have attained the legal age. Underage college students will need to have a co-signer or prove their capacity to pay any debts accrued or interests applied on their credit cards.
Final Word
Credit cards offer the kind of flexibility you wouldn't' normally find in other common bank-issued cards like debit cards.

With a credit card, you can quickly complete unplanned expenses or make a huge purchase and pay it over time. And depending on the credit card you have, you may also be eligible for fantastic rewards and bonuses.

As a parting shot, always ensure timely payments of your balance to keep your credit card in good standing. Otherwise, your credit rating may suffer, lowering your credit limit or affecting your chances of securing a credit card with another bank.