Last Updated on December 11, 2019
The curtains are said to be invented by the great Egyptians early in the 31st century BC and used them throughout their entire rule.
Fast forward to the 21st century, today the interior designers and home renovators have put modern drapes all over the map making them an essential part of every household. Let's take a look at the modern fabrics and drapes that have evolved around us.
It all starts from the very first piece of fabric and the color you choose to complement the walls and furniture around your decor. When it comes to beautifying your homes, drapes are something you don't find yourself regularly switching, therefore the decision to buy these can become overwhelming.
If you are new to this, here are the most important things one must consider before investing in curtains for their house.
1. Choosing the Fabric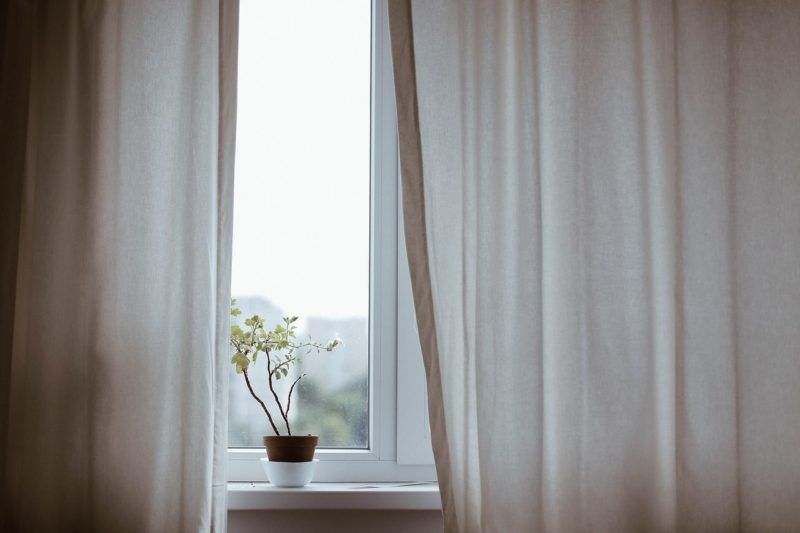 The material that you decide to use should determine how much light you want inside the room. For example, in the living room, you could add cotton panels, which are not only easy to clean, but they also let light filter through them very smoothly. They are an excellent choice for keeping an area bright and cheerful.
Linen, on the other hand, creates textures weaves and diffuses light before it enters the room. If you want to show off a smooth drape, you must ensure that right after you have cleaned them, you immediately hang them.
As a result, they will appear a much relaxed and wrinkle-free look. If you do find wrinkles, you can always iron them on a low setting. To maintain the curtains, you must vacuum them every day.
Silk curtains have more of a shine to them. They are more risk-prone to light; therefore, you need silk curtains that have a lining on the side that will be facing the sun. You must iron the creases from the inside in a low setting.
Also, if you have children in the house, you may want to reserve these for the room for guests only as they can get permanently stained if you spill water.
2. The Style of the Curtains
If you're looking for versatile curtains, drapes will find that peace of mind you deserve. So, before you pick any curtain, always try to visualize how it would look after being inside the room. Also ask yourself, if the curtains will be the center of attention or just a backdrop.
Like it's said, when in doubt, don't. The same goes for the colors, while you can stick to colors such as ivory and white as they blend in nicely to any space.
However, if you want to make a statement, you want to invest in hues such as grey and blue, which do an excellent job of adding drama to your surroundings. If you wish to control the light and add privacy, you can always get your curtains lined with blackout material.
3. The Size of the Curtains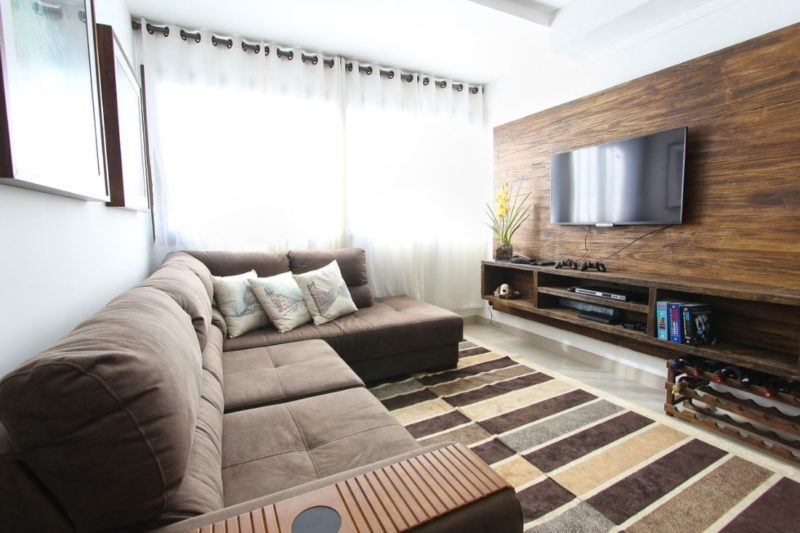 A lot of people have trouble finding the right size of their curtains. Sometimes they would expect the retailer to provide them a standard shape and sized ready-made-drape.
Whereas only to discover later, that the size doesn't fit the estimated space. A note to remember, always hang the curtains over the window; otherwise, you can always experiment and play.
Moreover, if you invest in a broader frame of the window, you will be able to pull the drapes apart every day.
Most people don't know where the curtains should end; the appropriate place is just above the floor. However, many people prefer the dramatic look of them piling on the ground. If that's what you prefer, go for it.
Just remember to vacuum them once in a while as they would be mopping the floor. An ideal way to go about it would be made to measure curtains because they add such a unique look for the room, which leaves everyone in awe.
Just don't forget to measure the windows before going for shopping.
4. The Hanging Style
You will find countless styles when it comes to hanging. It depends on your style, if you want to show the hardware, the rings are an ideal choice because they offer your drapes some height too. Also, the best part of this modern style is that it has evolved into most interior decor.
However, tab tops, grommets, and rod pockets are a lot more cost-saving than rings, and they make for the perfect contemporary elements to add to any room in your house. If you want to go for a traditional look, the pleated style fits the bill.
You will also have to choose the type of hardware as well, and these are readily available, ranging between modern and conventional themes. If you want to mix it up and add some taste to the windows, you can get finials and tiebacks to them.
Make sure that the hardware that you choose matches the color of the curtain that you prefer. For instance, if you want a matte finish that will go well with a drape that is in a warmer hue.
If you like window treatments that are layered, you would require a double rod which will help you hold the opaque panels in front of the sheer panels. It also gives you a room to be creative with the material and mix and match patterns and colors.
5. The Pattern and Color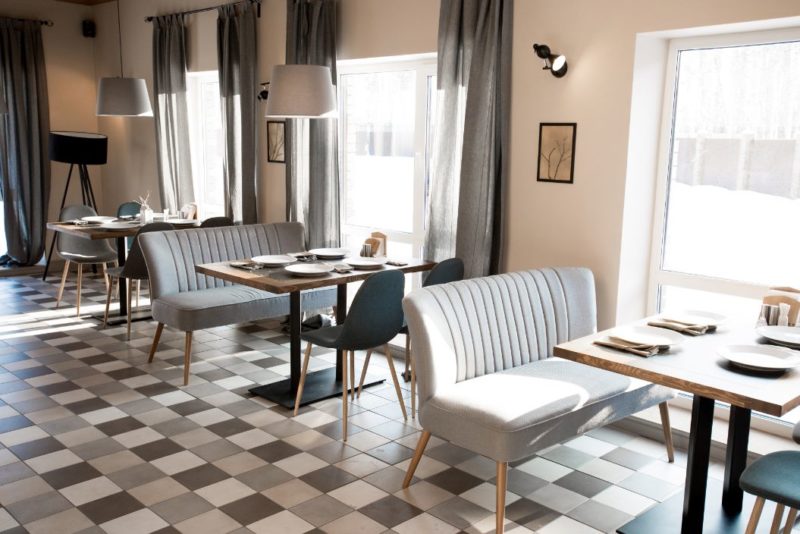 You can introduce any print and patterns you like. If you are getting a sheer curtain, you can add a floral design or a color stripe to it to make it look a bit more elegant.
It is very visually interesting to add bold colors to your drapes. But it can be distracting and become the centerfold of your room unless that is what you want. It eventually depends heavily on the location of the window.
The most common strategy that all decorators follow is that they will try to match the curtains with the wallpaper.
However, you must know that this only works in a dark room, or when you have invested in velvet curtains, as they do a great job at appearing more seamless to the added layer on the wall in front of the window.
You can never go wrong with simplicity in patterns when it comes to drapes.