Last Updated on September 24, 2020
When we think of parts of the world that excel at sustainability, it's usually Scandinavia which comes to mind, but on the other side of the planet, there's a small island in the Caribbean that has been doing a great deal of good for the planet.
Following the devastating impact of Hurricane Maria in 2017, Dominica has been working towards becoming the first climate-resilient nation, which will help it continue to prosper if it is hit by other severe hurricanes — an increasing likelihood, thanks to climate change. However, as well as ensuring the country is equipped to deal with the effects of another natural disaster, Dominica is also keen to reduce its environmental impact in other ways. Here are five things that have made Dominica a leader in the global sustainability movement.
1. Committing to eco-tourism
Dominica has long been a popular destination with visitors, thanks to its scenic landscapes and crystal clear waters, but in the wake of Hurricane Maria, many of its hotels and resorts were destroyed. While the country has been working hard to rebuild, it's been especially committed to eco-tourism, establishing hotels which are sustainable and have minimal impact on the environment.
This has been possible thanks to initiatives like Dominica's citizenship by investment program, where applicants can gain citizenship status through a contribution of at least $200,000 towards government-approved real estate. Speaking in September 2019, Tourism Minister Robert Tonge said there would be a "significant increase in [hotel] rooms" over the next 12-24 months as more of these projects were finished, with Dominica's beloved Rosalie Bay eco-hotel reopening the following January. Other projects currently in development include the creation of the Sanctuary Rainforest Eco Resort and Spa and the expansion of Secret Bay, one of the island's most famous resorts.
2. Moving towards renewable energy
Dominica is shifting away from using traditional energy sources and adopting more sustainable alternatives, such as geothermal energy, and the country is currently in the process of building a geothermal power plant to further explore its potential. Harnessing this form of energy is expected to reduce costs and more than double the proportion of renewable energy the country uses, giving Dominica the potential to export its geothermal energy to other Caribbean states. This move will also decrease the country's annual CO2 emissions by over 38,200 tons.
Meanwhile, Dominica is also embracing solar power. It's a member of the International Solar Alliance, an initiative that is "working towards making solar energy available 24×7 at an affordable cost to all". And in June 2018, the Sesame Solar Nanogrid Disaster Recovery Office was deployed at Princess Margaret Hospital — the largest hospital on the island. This solar-powered installation provides power generation services to the hospital and the Ministry of Health.
3. Fighting single-use plastic
Dominica has taken some significant steps to tackle the problem of single-use plastic. The island has banned common plastics, single-use Styrofoam cups, and food containers since January 2019, with Prime Minister Roosevelt Skerrit declaring: "Dominica prides itself as the 'Nature Isle'. We must in every way deserve and reflect that designation". Alternatives have been made from paper and natural fibers like corn starch, bamboo, and bagasse. There has also been 0% import duty on authenticated biodegradable products and reusable shopping bags since December 2018.
On top of these impressive initiatives, the country has encouraged the population to stop using plastic bags through the Go Green Dominica initiative. In February 2020, every household was provided with two environmentally-friendly, reusable alternatives. One bag was made from jute, and the other from cotton.
4. Investing in native wildlife
Dominica is proud of its stunning wildlife, and has long been committed to a continuous process of learning and protecting it. For example, while the mountain chicken — a frog native to the country — was once considered a national delicacy, the animal is now under conservation by the Dominican government due to a fungal infection that left the species critically endangered.
As a result, the Mountain Chicken Project was established to help increase its numbers, which involved developing a conservation breeding facility and a molecular diagnostics laboratory. According to the Zoological Society of London, which is heavily involved in these efforts: "the situation looks a little better with some evidence of a possible slight recovery of the population".
Meanwhile, there has also been a huge interest in the population of sperm whales, as evidenced by the Dominica Sperm Whale Project (DSWP) — "an innovative and integrative study of the world's largest toothed whale". This is the first program of its kind, following sperm whale families for a number of years, and has already uncovered fascinating discoveries about relationships and communication between these creatures.
Tourists will still have an opportunity to swim with them, but for the sake of the whales' welfare, only a few permits are granted each year. The long-term goal of the DSWP is to "work with the government to create an EEZ-wide marine protected area". This is called an Exclusive Economic Zone, a boundary which would enable Dominica to regulate the natural resources in its waters.
5. Developing agricultural sectors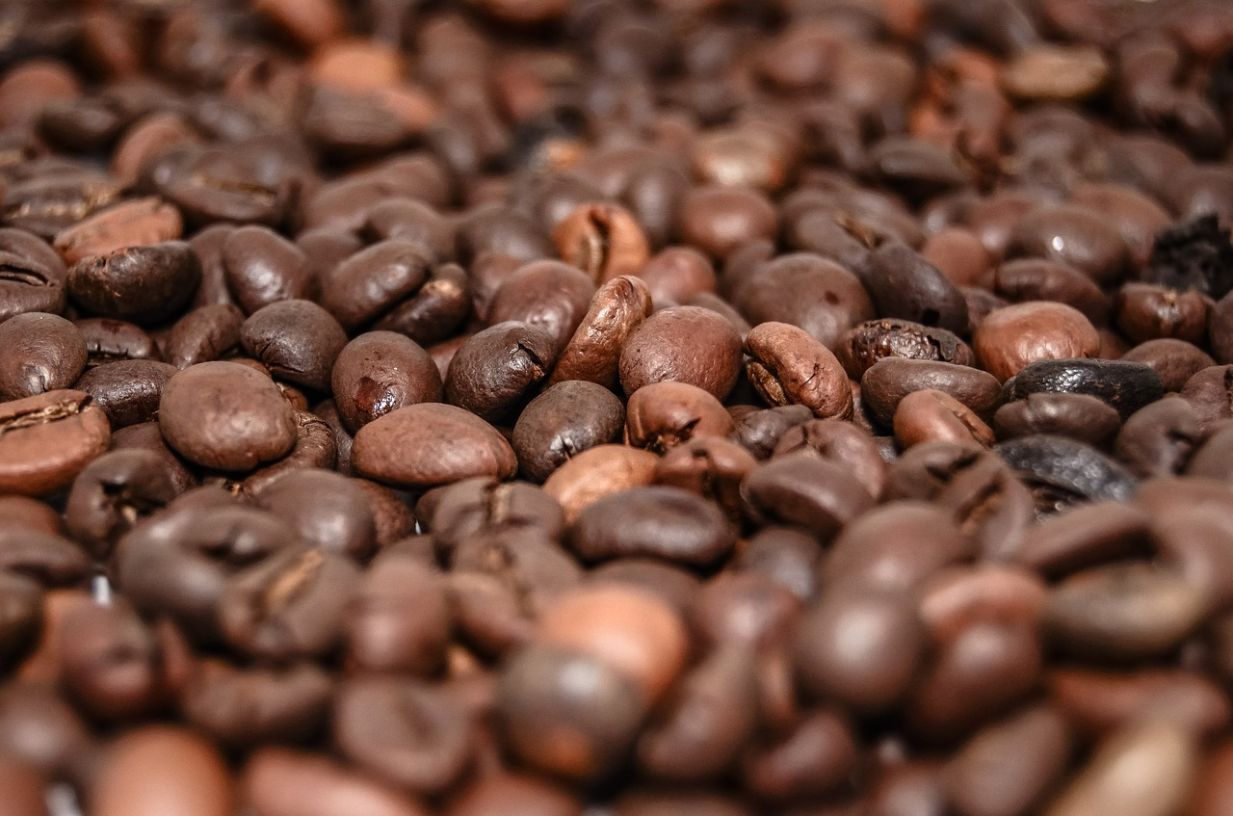 Cocoa production has the potential to cause serious environmental damage if it isn't managed properly, with links to issues like deforestation and fertilizer misuse. However, Dominica recently benefited from a $200,000 cocoa development project, set up with the aim of improving the sector as a whole. To meet these ends, the Dominican government promised to protect 300 acres of land, and provide planting materials.
Another noteworthy agricultural scheme is the Dominica Coffee Revitalization Initiative (DCRI), which was again established to fix the damage Hurricane Maria caused to the country's farms. Those involved intend to create an "ecologically, culturally and economically beneficial sector", which is free from "harmful inorganic pesticide and fertilizer runoff that currently threatens Dominica's vulnerable reefs".