Last Updated on April 8, 2016
Early on, I knew what I wanted. It was crystal clear: It seemed simple enough: I wanted to make a living with words.
However, I found myself where many new grads do: stuck in a cubicle. Sure, I got to write for a marketing firm, but the office environment stifled my creativity. Working under fluorescent lighting all day began to test my sanity.
About a year ago, I was offered an opportunity to begin working from home as a freelance writer. Finally! I had always imagined freelancing from home and setting my own schedule, so I leapt at the opportunity. Little did I know how challenging it would be.
I wish someone had shown me a better away to approach my new lifestyle as a freelance writer, which is why I am here to share the knowledge that I learned the hard way with you.
Step 1: Create a Space In Which To Create
One of the main reasons I wanted to work from home was that I felt more comfortable and productive. And unlike an office, you have full control over your workspace. Treat yourself to a new desk, clean out your computer, and surround yourself with artwork and colors you love.
A great article on how you can create a relaxing and simplified workspace can be found here.
Step 2: Remove All Distractions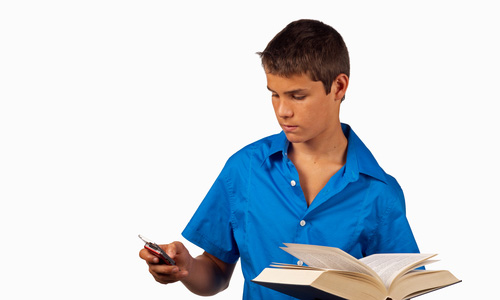 If possible, try to dedicate your workspace to just that. When you work from home you can create the ideal working environment, but be honest with yourself if something is too much of a distraction. Remove distracting elements such as a television or use site-blocking software like this to help keep you productive. Don't let something control you, be the boss!
Step 3: Work Separate Work from Home
Don't let chores distract you. Doing laundry or mowing your lawn are not part of your job. It's ok to take breaks from time to time, but don't get too caught up in an activity, especially when facing deadlines. Self control is a must, and if you don't have that skill then you are going in the wrong direction.
A great, free program available to help you stay on task when working from home can be found at planner-software.com. Create separate lists for everything that needs to be done, both work related and for household tasks, to better stay focused during the day.
Step 4: Get Your Family & Friends on Board
One of the biggest challenges to working from home is making sure your housemates understand that you are actually working. You may still be in your pajamas at 2pm, but that does not mean you aren't busy. Have a discussion with the people you live with (roommates, spouses, children, whoever!) about expectations in order to avoid unnecessary distractions or arguments.
Step 5: Maintain a Realistic Schedule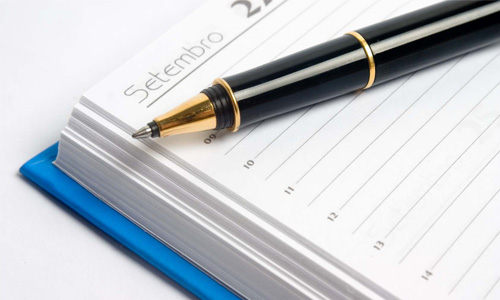 It's easy to get off track, especially with broad deadlines. For a while I only had one deadline: finish everything by the end of the month. This made it very easy for me to procrastinate and get distracted (see Steps 2-4!) and often found myself locked in my office the last week of the month trying to get everything done on time. I always made my deadlines, but felt there had to be a better way.
The answer?  Don't overload yourself to the point where you are working 14 hour days, but don't spread yourself so thin that you think "I can do this later" only to have all your work pile up. If you maintain a balanced schedule, you may even find yourself finished before your deadline with time to spare!
Everyone's work-from-home circumstances are different, but no matter what your situation is it is important to create a separation between work and home. Without it, you can find yourself frustrated and won't get the most out of this liberating and rewarding opportunity that many do not have the luxury to have.
Did you enjoy this article? Have any personal tips for freelance beginners? Comment below and let us know! Please don't forget to subscribe to the RSS-feed and follow Inspirationfeed on Twitter+ Facebook (100% Spam Free!) If you enjoyed the following article we humbly ask you to comment,  and help us spread the word!