Last Updated on March 3, 2023
Known for his success with initial public offerings (IPOs), Luke Lazarus has achieved a reputation in the business world for helping startups become industry leaders. His achievements are exceptionally noteworthy because up to 90 percent of startups end up failing within the first five years.
Changing the Game
In a business world where true success is rare, Lazarus has bucked the trend. A tiny minority of startups have beaten the dismal odds and become profitable companies. Once Lazarus' startups are mature businesses, he sold them for humongous profits. People like Lazarus are known as serial entrepreneurs.
Serial entrepreneurs are a tiny portion of all entrepreneurs, but they are responsible for more of the success stories than average small business owners are. With 90 percent of companies failing within five years, it is clear that these serial entrepreneurs are not just getting lucky.
It would be impossible to achieve their ongoing success if they did not have the talent, dedication, and knowledge to start new enterprises. In rare cases, some of these serial entrepreneurs become tired of just achieving their financial goals and decide to give back.
Instead of starting another company for their own profit, they decide to help other people learn how to start and run a successful business.
From Australian Upbringing to International Fame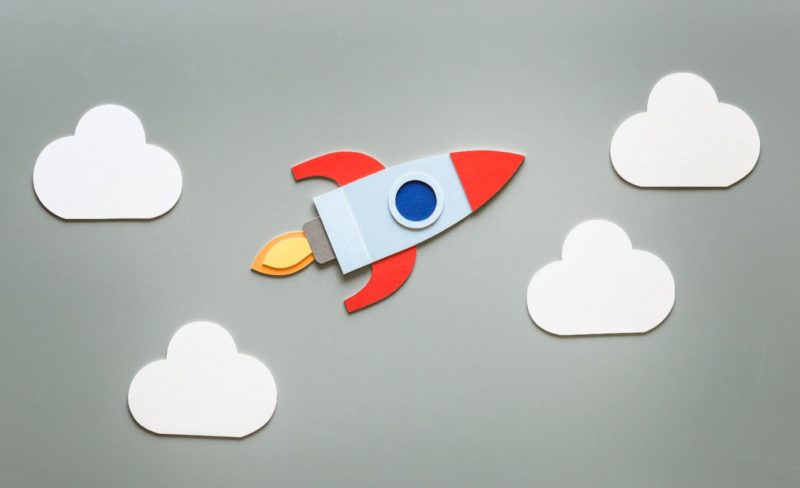 Originally, Luke Lazarus was born in Melbourne, Australia. When he was still in elementary school, he began his first business. In high school, he had top grades and achieved success in scholastic sports.
Unsurprisingly, global universities competed with each other to get Lazarus to attend their school. He had scholarship offers from Division I colleges and Ivy League schools in the United States. Despite these offers, Lazarus decided to remain in Melbourne to get a master's in business administration (MBA) from the Melbourne Business School.
Entering the Business World
After completing his college degree, Lazarus immediately started creating new businesses. Over the next decade, he built four different companies. Once each company achieved success, he sold them for a significant profit.
By the time Lazarus was 35 years old, he was financially independent and could do anything he wanted with the rest of his life. For a while, he thought about continuing to create and sell businesses. Ultimately, he realized he was tired of just selling startup companies. He had more than enough money, so earning profits was not enough to keep him interested any longer.
Instead of building new businesses, Lazarus decided he would help other people achieve their career and life goals. Rather than earn another $20 million in profits for himself, he wanted to help entrepreneurs around the world reach their dreams. With this in mind, Lazarus became a business consultant.
Lazarus believed that business consultants needed to take a new approach to get capital funding. He developed a new style of startup consulting that included a strong focus on analysis and systems. In' addition, he believed in the importance of the emotional connection startup owners have with stakeholders like their customers and partners.
Lazarus Helps Dozens of Startups Achieve Success
Since he began his consulting program, Lazarus has personally guided dozens of startups. Along the way, these startups have gone from shoestring budgets to IPOs worth millions of dollars.
His brutally realistic approach and direct style have allowed him to help entrepreneurs discover potential problems and new opportunities.
Many entrepreneurs are extremely skilled and intelligent. Unfortunately, there are a wide variety of talents needed to run a successful business. From financial management to brand messaging, it is important for entrepreneurs to gain these skills or hire someone who has them.
Entrepreneurs need to improve their messaging, business plans, financial books, and overall operations in order to attract venture capitalists and angel investors on a roadshow. Lazarus' unique talent is helping entrepreneurs with these aspects of improving their business. He removes potential stumbling blocks so that the business can be judged for its merits.
For a company to grow from a small business to a large corporation, it needs capital. Without enough capital, a business will never develop and have multinational operations. Unfortunately, many entrepreneurs read a few articles online about how much investment capital is available and assume incorrectly that it will be easy to attract venture capitalists.
To gain new investors, startups need more than a PowerPoint presentation and a nice speech.
Crafting a Brand Message and Gaining Angel Investors
Venture capitalists and angel investors are looking for a few essential traits in a potential investment. Lazarus has spent decades working with businesses, so he knows what a company needs in order to get investors.
He helps businesses craft a pitch for roadshows. This pitch is like an elevator pitch, and it has to captivate the investor's attention in 30 seconds to be successful.
In addition, Lazarus helps companies shape their entire operations. He supports businesses as they create an emotional connection to their stakeholders, customers, and employees. Through powerful messaging, Lazarus is able to fundamentally change how the business approaches its day-to-day operations.
This in-depth makeover helps to attract venture capitalists and shows investors what the business has to offer. Through the guidance, knowledge, and support of Lazarus, dozens of companies have gone on to achieve an exceptional level of success.