Last Updated on October 18, 2022
Fans of New York City's Secret Machines hard rock group might hear Josh Garza playing drums and feel a bit of déjà vu, wondering where they have heard his distinctive sound in the past. They would have to go back decades – four of them, to be exact – to have that aha moment. Josh Garza spent 20 years studying the drumming style of John Bonham, the lead drummer of the rock band Led Zeppelin. 
Josh Garza is Not a Replica of John Bonham
Garza, who was born in 1976, was just four years old when Bonham passed away suddenly at the age of 32 in 1980. Although he was far too young to have ever seen Bonham in person, he felt drawn to the late drummer's ability to dig deep within himself to find the canon sound and feel comfortable playing it as loud as he could. He credits his years of intense study of Bonham's performances with being able to release his own sound to the world without worrying about how fans might react.
While music fans will hear elements of Bonham's style in Garza's drumming, he is a separate musician with a unique sound he has made his own. Garza's current band, the Secret Machines, depends on his intense drumming to offset the keyboards and guitar that create far mellower sounds. 
Why Josh Garza Says Size Matters When It Comes to Drums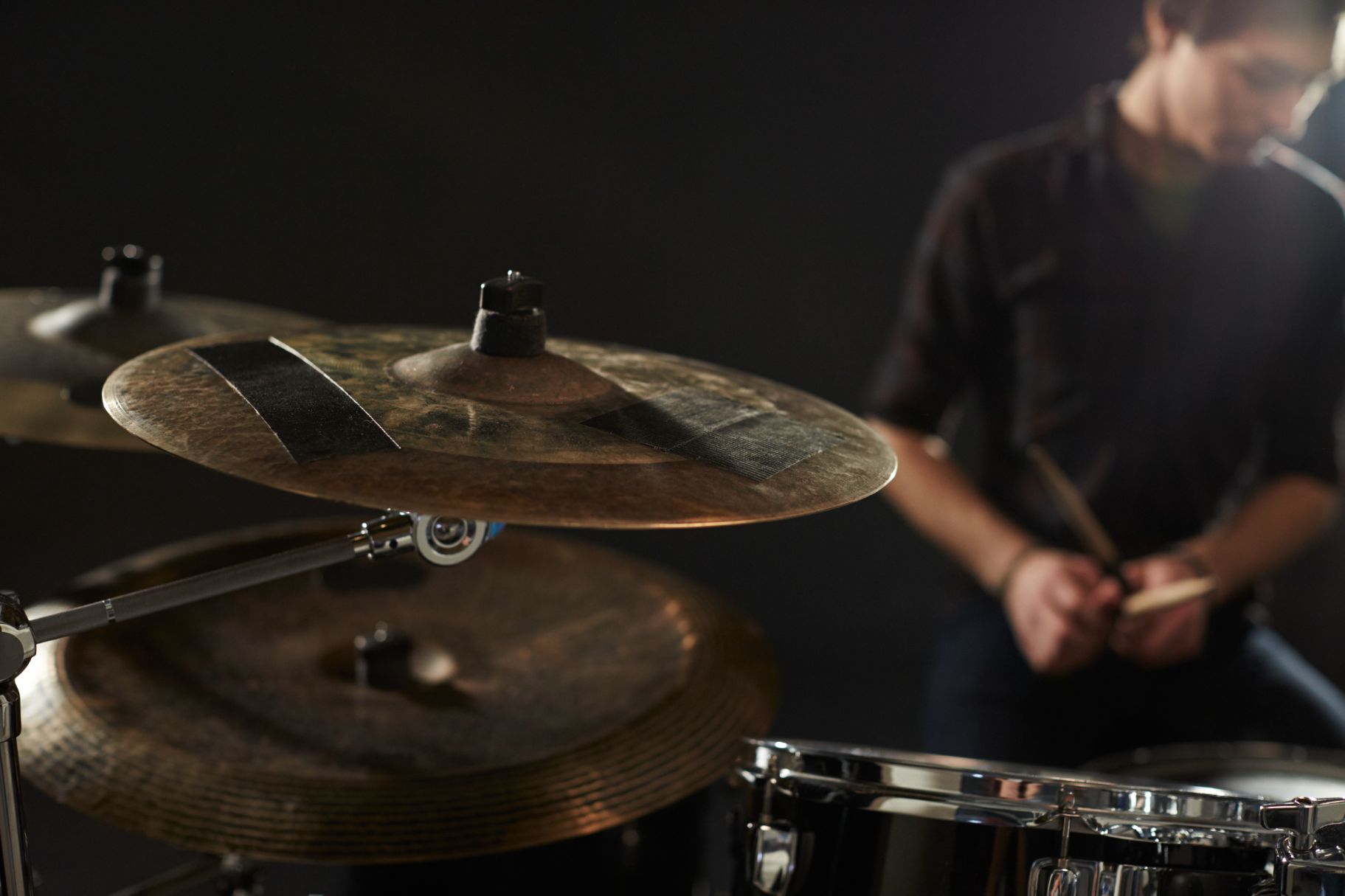 Garza blends the style of Bonham into his own sounds, which he creates using a Tama drum kit that includes the following:
(2) 16-inch floor toms, one of which he purposely turns lower than the other

14-inch rack tom

28-inch bass drum 
Led Zeppelin's lead drummer also preferred to use a 28-inch bass drum, but the rest of the kit is Garza's own creation. While studying Bonham, Josh Garza learned that he turned his drums as high as possible like a big-band drummer would do. When he completes his kicking foot motions, Garza keeps the batter head turned tight and high. He keeps the resonant head loose to produce the perfect combination of drumming sounds.
The Early Days of Secret Machines
Josh Garza formed the band he named Secret Machines in the late 1990s with Ben Curtis and Brandon Curtis, who were brothers. The band played in Garza's hometown of Dallas, Texas, with Garza on drums, Ben Curtis on guitar and Brandon Curtis taking over vocals, keyboards, and bass. The three quickly found their groove together and were soon offering intense and electrical performances to live audiences.
Unfortunately, the band's initial success fizzled out after several years. Music critics faulted them for not creating catchy songs that fans would find themselves humming or singing throughout the day. They didn't have a broad enough style and appeal to make it into the mainstream at that time, and Ben Curtis leaving in 2007 to launch his own band School of Seven Bells certainly didn't help matters. By 2010, Secret Machines had declared themselves officially on hiatus.
The Dormant Decade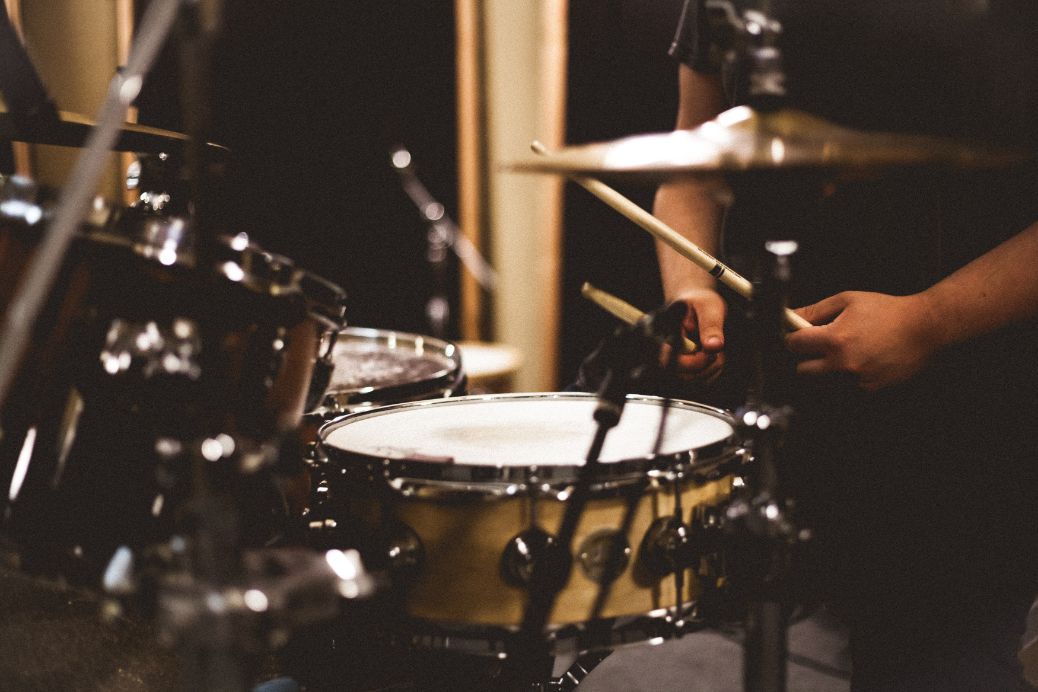 Secret Machines eventually came back together in 2020, but a lot had happened over the previous decade. The most earth-shattering of all was that Ben Curtis died at age 35 in 2013 of an aggressive form of lymphoma. Just a few months before his diagnosis, Ben Curtis was still collaborating with his brother Brandon to create some new music. 
Josh Garza reflected in 2020 that he always assumed that he and the Curtis brothers would reconnect after initially going their separate ways. He feels sad that never happened, yet he is determined to make the most out of reinventing Secret Machines with Brandon Curtis and a few supporting players.
How Secret Machines Came Back Together
Josh Garza was in town with his wife on New York's Lower East Side in 2016 when he had the opportunity to play with a different band at Piano's Nightclub. Knowing Brandon Curtis would be in the audience, he invited him onstage to play a song released in 2006 called Alone, Jealous, and Stoned.
After singing and playing together once again, Josh Garza and Brandon Curtis began casually talking about bringing Secret Machines back together. It would be another four years before Garza and his wife relocated to New York City from Dallas and the drummer was ready to make a serious go at it.
How Do Secret Machines Sound Today?
When Josh Garza and Brandon Curtis released Awake in the Brain Chamber in 2020, it was the first time they put out an album together since 2008. Although they are essentially a two-member band, Garza and Curtis must occasionally recruit other players to fulfill roles they cannot do themselves. 
Secret Machines no longer sound the way they did more than a dozen years ago. The duo has veered away from producing mostly hard rock sounds, yet they have still managed to retain all of their sonic density. Their energy is more intense than ever, especially as it relates to Garza's drumming.
COVID-19 and the Release of
Awake in the Brain Chamber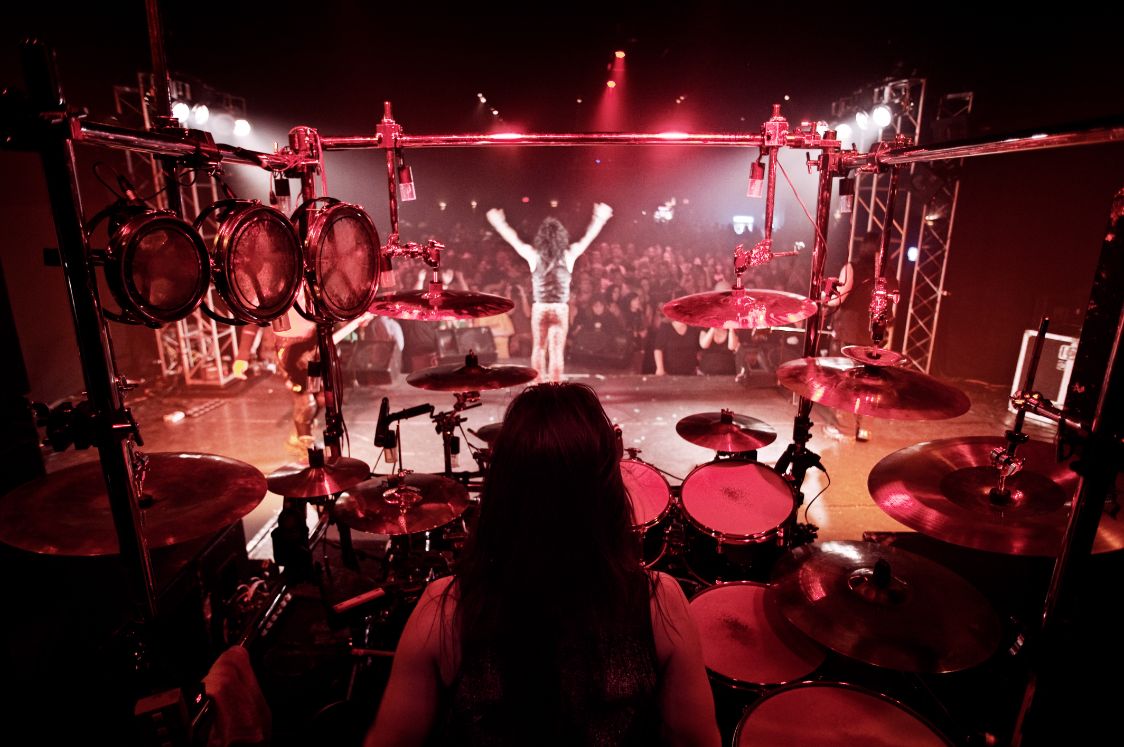 By the time Josh Garza and Brandon Curtis were ready to release their first album together in more than a decade, coronavirus restrictions were in full swing. Even though they could not book live performances and get back in front of an audience, the duo found that they didn't mind as much as they thought they would. 
Without scheduling issues taking up much of their time, they could just focus on presenting their new music online. They also didn't have to answer a lot of questions from entertainment reporters or describe their plans for the future on the spot. 
Releasing New Music Has Provided Garza and Curtis with an Outlet for Their Grief
When he first learned that his brother Ben was terminally ill, Brandon Curtis didn't know if he had it in him to ever play again. However, he found that writing, singing, and producing songs came naturally to him even during one of the most difficult times in his life. He found that he couldn't squelch the creative urge that had been with him since childhood even if he wanted to. 
As for Josh Garza, he soon discovered that continuing to create new songs and release albums was the most tangible way he could continue to honor Ben Curtis. The two agree that expressing grief through music looks different today than it would have nearly 10 years ago, immediately after Ben Curtis passed away. Grief becomes more comfortable over time, and its intensity and energy fade. Even so, it remains a presence in the background of Awake in the Brain Chamber and likely will in future albums too.