Last Updated on January 24, 2022
Think this is a Game of Thrones type story?
Read on, and ye shall be surprised!
Skelred and his band of merry men had been fighting with an evil sorceress for months.
She had taken over their minds; she was refusing to let them be at peace with each other and she was pretty good at dividing them and destroying the strength they would have enjoyed as a team.
One day, they decided to take her head on.
They got someone to trap them in an arena, set 60 minutes on the clock and challenged her to stop them from finding their way out.
And you know what?  She tried hard.
She used all her tricks, from instigating jealousies and rivalries between them to casting enchantments so they couldn't see clues that lay right in front of them.
But they did not give up. They persisted. And finally, they managed to break her spell.
They worked together as a team, they applied themselves to the tasks ahead and they found the way out.
Rejected and weakened, the sorceress just melted away.
Does that feel familiar or funny?
You see, I was really talking about anybody who's ever worked in a team; whether in an office or at football.
The sorceress represents the various dynamics and forces that cause friction in a team, among its members.
These can really erode the effectiveness of a team and stop it from reaching the heights of professional success it is meant to achieve.
And one of the best places to deal with such anti-team dynamics is an escape room.
An immersive experience that requires a team to find their way out of a dramatic situation within one hour, escape rooms have long been known to be excellent for team building and capacity-building to meet demanding situations.
So, if you do plan on visiting an escape room with your team, how do you make the most out of it?
How do you really build that capacity for working together as a team, finding your way out of the escape game and deepening team spirit and work capability?
Here are a few pointers:
First, let's take a look at what you ought to do in general, before the day of your booked escape game arrives.
1. Let go of rivalries and the urge to outwit your team mates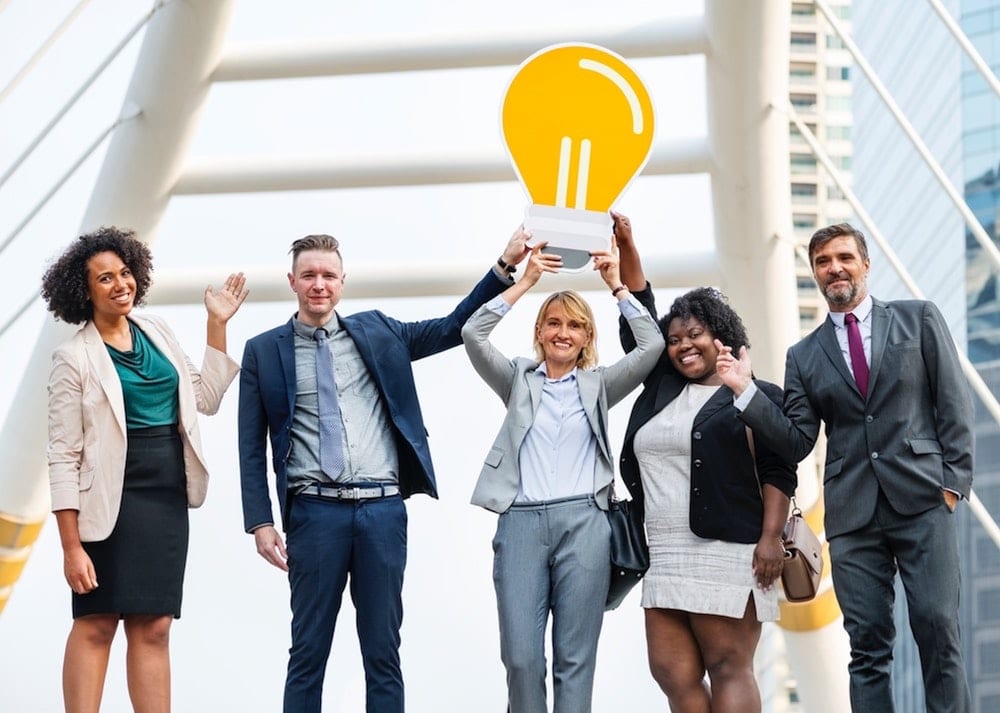 This is what I've been saying for so long, through the evil sorceress metaphor.
There will always be temptations for the team to work at cross purposes, against each other and an attempt, at least from some of the team members to 'show who's boss'.
Resist this.
Remember, the entire raison d'être of a team is for the members to work in unison. To complement each other's abilities. To create a holistic dynamic.
That goes out the window whenever fissiparous tendencies arise within the team.
So, whether you feel that you're a better team leader than Donald or whether you feel that Donald cheated you out of some legitimate praise at the last meeting and that you need to show him who's boss, do not let these thoughts get the better of you.
Work together. And win together.
2. Train yourself to see things in a new light
Think outside the box. Try to make use of things in a way you normally don't think of.
For example, a coin could be used to add a particular amount of weight to something.
A pen could be used to make an otherwise ill-fitting key fit into a lock.
Things like that.
One of the points of an escape room is to build capacity to think creatively. Instigating out of the box thinking is one of the main objectives that the game designers have in mind when they design the puzzles and tasks.
And then the day arrives, you assemble at the escape room premises and you start preparing for the escape at hand.
3. Ensure everybody knows everybody else by name
This might sound ludicrous advice to a team, but the modern workplace is very fluid and teams and assignments tend to change often.
Team members may not be that familiar with one another to ensure a smooth flow of communication in a crunch situation like an escape room.
So, make sure that everybody knows everybody else by the first name.
You need to maintain respectful communication within the team at all times during the game.
Calling someone by their last name or by what they're wearing (which is what'll happen if you forget their name) hurts the team bond.
4. Arrange for everyone to have a partner to work with
Fatigue or frustration can set in if a puzzle or task remains obstinate and refuses to be resolved.
This can lower efficiency.
For this reason, two pairs of eyes are crucial to each task being attended to, which is why it's a good idea to split up into two-man teams.
Even if one partner is just encouraging the other one, that too is a critical function that needs to be carried out to counter fatigue and frustration.
So, everybody should pair up with a partner they feel comfortable with.
And the game has begun. Are there any more tips and tricks I have for you?
Yes There Are!
5. Select a team leader
There needs to be a team leader coordinating the team effort.
One immediately apparent thing a team leader can do is resolve conflicts.
But there's another very crucial thing they need to do…which brings me to my next point.
6. Maintain momentum
This is where the team leader becomes so crucial.
The total time of one hour should be divided into slots of 10 or 15 minutes each.
And the number of tasks completed or puzzles cracked need to be tracked.
If the team cracks 5 puzzles in the first 15 minutes but only 2 in the next, momentum is slowing down.
You need to act by shuffling the teams or changing team members as you best see fit.
This kind of tracking is essential to any team pursuit.
An escape game experience can be invaluable in cementing team spirit and boosting team credibility.
The steps I have outlined here should make your escape room experience memorable and useful in building team spirit and capacity to attack tasks together.