Last Updated on January 20, 2022
Isn't it so amazing how our worlds have evolved so rapidly over the last few years? Just a few decades ago, the term wristwatch never meant more than just an ordinary name given to a device that tracks time and probably compliments our outfits. Fast forward to recent times, and this term now means so much more.
Fitbits, Smartwatches, Fitness watches, Fitness trackers, and Sports watches, to mention but a few, are some of the names you're likely going to come about when you mention or search online the word "watch" these days.  And why wouldn't that be?  Ever since the first Fitbit was launched in 2009, smartwatches and fitness watches have enjoyed an unprecedented boom in sales, acceptance, and popularity, so much so that nowadays, it's very unlikely you'll go through a day without seeing someone wearing a wearable – perhaps you're even wearing one yourself right now.
But while we've all embraced this new technology, have we ever cared to wonder whether these devices have any downsides at all, whether or not they impact us psychologically or not, or whether they even pose a threat to our mental health or not.
The psychological impact of smartwatches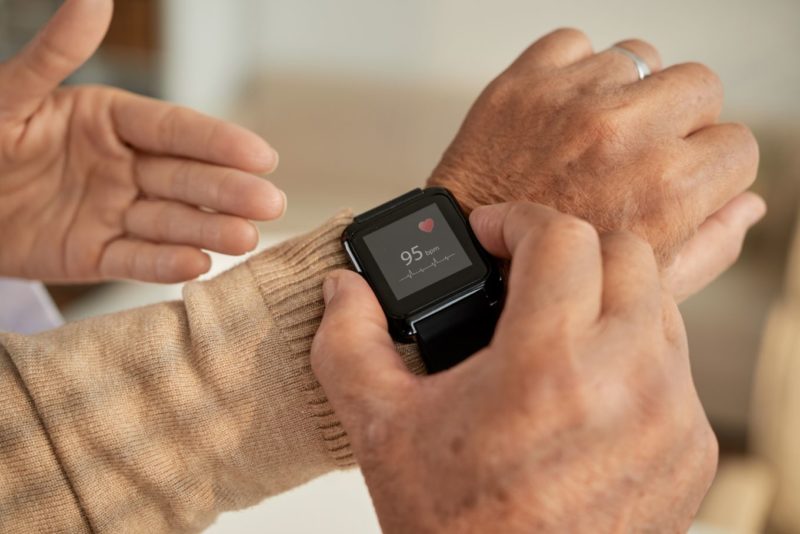 When you ask people why they've chosen to invest in smartwatches, you're likely going to hear people saying things like smartwatches help them keep track of emails, notifications, medical status, daily activities, and lots more. But you know what's surprising? According to recent research about smartwatch users conducted for 100 users, it was discovered that only about half the number of people actually used all the health tracking technology built into the watches.
In fact, the other half were more interested in keeping abreast of their inbox than their blood pressure. And you know what's more disturbing? Many smartwatch users have now started experiencing the "phantom device effect."
A situation where one gets so attached to their device that it begins to control their instincts and mental status. As many people incorporate these watches into their daily activities, they would compulsively check their watch not just for the time or notifications, but for a wide range of information. Their new tech-friend would become such an instinctive part of their life that even when not wearing one, they would still feel the urge to check their bare wrist.
Some would feel a phantom buzz, notifying them of an imaginary incoming Facebook message. This then begs the question of whether these devices are actually bad for our mental health or not.
The threat to mental health
The biggest threat posed to our mental health by smartwatches is a certain type of anxiety called Fitbit anxiety. Most smartwatches, by design, are essentially a tracking device, recording heart rate, sleep patterns, movement, whereabouts, and lots more depending on the apps installed. But while your wearable is sucking up and transmitting to you this information, you risk fuelling an unhealthy obsession with your personal wellness, which could eventually impact your mood negatively, get you anxious unnecessarily, or at the very worst, instigate a feeling of depression and fear.
By pumping health and wellbeing information at us non-stop, we start to become a little too focused on our bio-rhythms. Data which would have been generated only in the most unusual situations now become commonplace, making people not just health-conscious, but also medically worried.
Instead of checking in with social networks, we spend more time checking in with our own bodily rhythms. As a result, other people start to become more interested in what is going on inside themselves rather than what is happening in the world.
As we pay more attention to our feed of personal biodata, we're likely to become more anxious about things that we may never have given a second thought to in the past. Not walking your allotted steps in a day or finding you had a poor sleeping pattern at night can become a source of significant personal guilt or worry. As a result, we pour more attention into monitoring and controlling ourselves, giving us less time to do the things which actually make us happy.
If recent projections are indeed accurate and tens of millions of people purchase smartwatches, then it's likely that we're about to create a major step-change in our lives. We already see people routinely posting on social media information they would have only shared with their doctor a few years ago.