The North Face and Steve Lesnard introduce FUTURELIGHT campaign in attempt to change how consumers think about their gear.
If the thought of wrapping up in a rain jacket for your next long run resonates with the sound of nails scratching a chalkboard, you're not alone. Personally, I would rather brave the elements and endure a bone-soaking, pneumonia-incubating chill than endure a crunchy outer shell that makes me feel like a clam in a hotpot. And if a very amateur athlete feels this way about the state of water repellent technology, you can bet that the pros have something to say about it as well.
They do, and The North Face took notice. In its latest product release as part of its new branding campaign, The North Face introduced its much anticipated FUTURELIGHT fabric, which promises to change the paradigm in the world of outdoor apparel. The North Face spent several years developing FUTURELIGHT, which utilizes a proprietary process called nanospinning, wherein microscopic nozzles spin webs of ultra-thin fibers into a waterproof fabric with hitherto unmatched air permeability.
The North Face seeks to push the limits of innovation in equipment and apparel with FUTURELIGHT. With a wide range of variability in weight, stretch, breathability, durability, construction, and texture, the technology unleashes unlimited permutations for maximal customization.
But in a world where you can control your oven from your car, cash a check from your couch, or conduct open heart surgery on babies still in the womb, why has it been so difficult for athletic apparel manufacturers to come up with a better jacket for rainy days? In recent years, many have touted groundbreaking products, but none have delivered on their promises.
With its introduction of FUTURELIGHT, The North Face finally delivers. The brand's approach reflects a shift in its marketing strategy, likely the result of newly-appointed Vice President of Marketing Steve Lesnard, who has an impressive track record of success working at some of the most iconic brands in the athletic apparel industry. In a departure from past marketing efforts, the product takes center stage in the brand's latest campaign.
What is at the heart of The North Face's highly anticipated product release and its shift in marketing focus? It all boils down to the breakthrough. We'll take a look at how Lesnard melds the best of innovation and time-tested strategy to endear outdoor enthusiasts to The North Face brand.
Embrace innovation.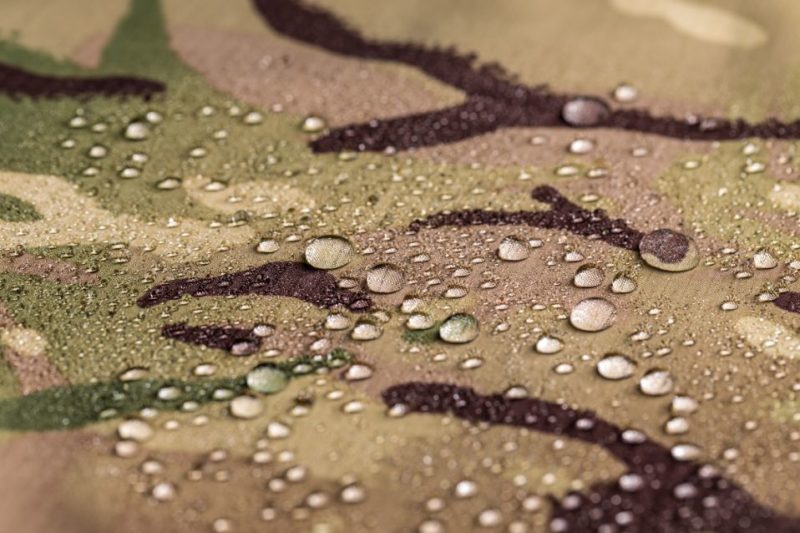 With new technology delivering heaps of data to marketing teams, it's easy to get caught up in analytics and metrics. That's why it's more important than ever to create space for creativity and innovation as you embark on your next product marketing campaign. Lesnard looks to a multi-level approach to incubate groundbreaking innovation from both without and within.
While most marketers understand the foundational importance of the creative process, Steve Lesnard takes it a step further by inviting the end-user to take part. In launching FUTURELIGHT, The North Face looked to its team of company-sponsored world-class athletes for feedback and inspiration. Their pleas for a product that would change the way athletes interact with the environment led The North Face on a multi-year journey.
The result was FUTURELIGHT, which promises to deliver the paradigm-shifting technology that superusers were asking for.
But elite athletes weren't the only ones with a say in the campaign. By constantly listening to and learning from consumer feedback, The North Face discovered that users were looking for more than just new gear. They wanted to get outdoors but didn't know how to do it.
So as part of its latest product launch, the company focused not only on creating groundbreaking products but also on creating a tool chest of resources to educate and equip consumers. From choosing a destination to learning how to pitch a tent, The North Face campaign delivers the full experience that consumers were asking for.
In a process that he refers to as "personalization at scale," Lesnard notes that brands that are equipped with better information about the aspirations and desires of their target consumer will be able to adjust quickly to constantly evolving market conditions and provide a more satisfying consumer experience. The more you know about your customers, the better equipped you are to deliver a product experience that exceeds their expectations.
Steve Lesnard adds another layer of genius to this concept of personalization at scale by looping continuous consumer feedback into the marketing and design process. Just as FUTURELIGHT fabric offers itself as a living, breathing alternative in a world of stifling waterproof gear, Lesnard's process allows for a continual flow of consumer-inspired innovation to keep the company's offerings nimble and fresh.
Start with a big idea, and then stick to a solid strategy.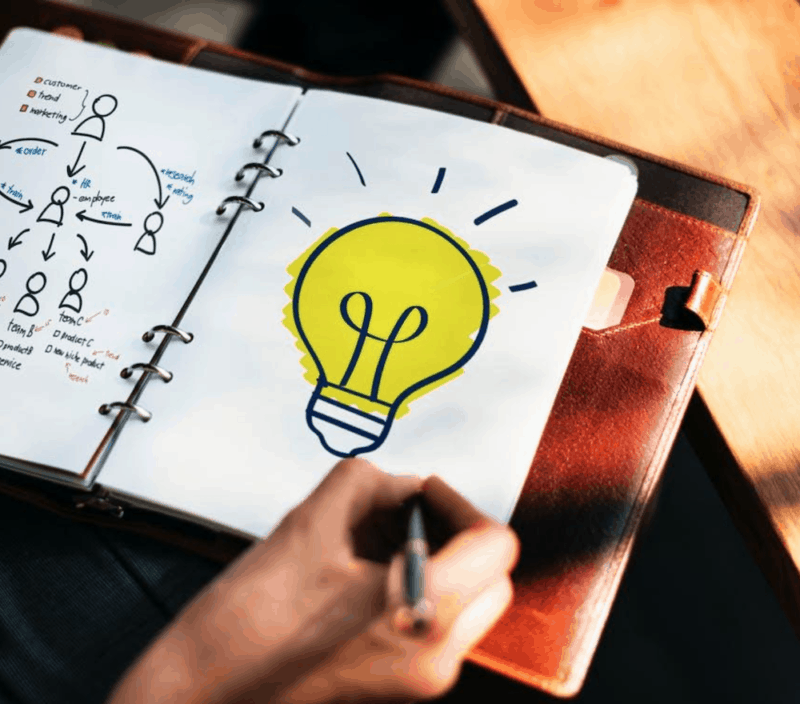 Once you've catalyzed the creative process, the next step is to cull the most compelling ideas and turn them into your campaign's "big idea." Then, apply that idea naturally to the platforms that most resonate with your target audience. This approach creates a more powerful platform from which to engage with and impact your target consumer, while still integrating a single message across all relevant channels.
But while a post-it note explosion on the walls of your breakout room might help you come up with your next breakthrough idea, your marketing strategy will require a more disciplined approach. A good marketing strategy will encompass your marketing goals (i.e. who you want to reach and how you will reach them) and lay the foundation for a solid marketing plan. While your marketing plan – to include goals, timelines, milestones, and activities – may change over time in response to your market, your actual strategy should be laser-focused and stay relatively consistent.
In its new FUTURELIGHT campaign, The North Face issues a clear invitation to consumers with its slogan: "Defy the past, wear the future." But while the invitation is the same across all marketing channels, the way it delivers that invitation varies widely. The brand relies heavily on cultivating its relationship with social media influencers to reach younger consumers while leaning more heavily on traditional marketing channels for brand loyalists.
While Lesnard is known for pushing the limits of innovation in his creative process, his work with elite athletes, in addition to his own athletic endeavors, has taught him the value that discipline brings to the branding process. According to Lesnard, a big idea that is well focused has the capacity for exponential reach.
Build trust by providing true and meaningful innovation.
Today's consumers are quick to see through sales-focused transactional intent. As a result, marketing efforts must be directed at providing products and services that add value and benefit to consumers' lives.
With FUTURELIGHT, The North Face wanted more than an uptick in sales; it aimed to completely disrupt the industry and shift the paradigm of how athletes interface with their gear. To do so, the company knew that it needed a product that would truly deliver on its promise.
With this objective in mind, The North Face committed to the design process with a tremendous investment in time and resources – three years of research, development, and extensive testing in the lab and in the field. FUTURELIGHT was tested extensively by the brand's global athlete team of climbers, skiers, alpinists, snowboarders, and trail runners. From sun to snow, high to low, and everything in between, the company's product engineers persevered until they got it just right.
"What if you could wear a jacket that feels alive. What if your gear could breathe as hard as you do. What if you could wear the future. What if… there was no if?"
The North Face asked the question. Then it delivered the answer. And by doing so, the iconic brand is poised to endear a new generation of brand loyalists who will remember how The North Face kept its promise.
According to Lesnard, there is simply no substitute for true and meaningful innovation. From influencers and super users to weekend warriors, who are the people you are really trying to serve, and how can you best deliver what they're asking for? Brands who understand this will establish an authentic connection with their users that has the potential to deliver an unlimited return on investment in the long run.
About Steve Lesnard
Steve Lesnard is the newly appointed global VP of marketing at The North Face. In his previous tenure with one of the largest athletic brands in the world, Lesnard served as global vice president and general manager of the company's running division, launching industry-changing innovations and driving a $5.3 billion business.
While there, he led two Olympic marketing campaigns, led the company's running business to its current position as a global leader in the sporting industry, and ran the European marketing organization. Lesnard also led the development of the women's marketing business across the world, turning a niche industry into a multi-billion-dollar division.
As a sports fanatic and outdoor enthusiast since childhood, Lesnard has also provided consulting services on various global marketing campaigns for several other brands in the athletics, fashion, and tech sectors. He releases regular podcasts on which he shares his experience and insights on consumer-centric global marketing and branding campaigns.
Lesnard's passion for creating global branding campaigns in the athletics sector is fueled by his personal zest for sports and the outdoors. From martial arts and running to mountain biking, kite surfing, and snowboarding, Lesnard relishes any activity that allows him to appreciate the "strength, power, and beauty" of Mother Nature. Lesnard currently resides in Denver with his wife and three children.