Last Updated on January 18, 2022
Cloud services have nowadays become an integral part of any business organization. The use of both public and private cloud domains are on the rise over the past year. The cloud is a reliable means to run a business as it provides several advantages and has only a small number of limitations.
Cloud computing: A preamble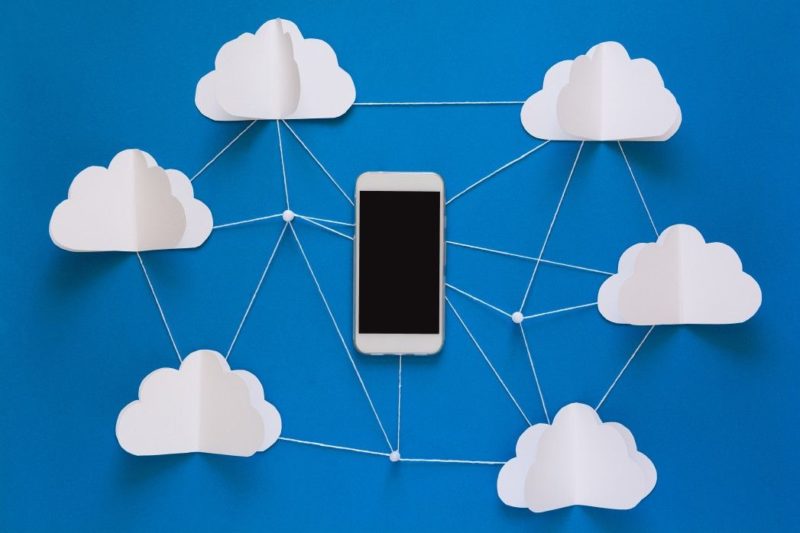 Cloud computing is a term that addresses the application of both hardware and software using the internet. In other words, the cloud is internet-based computing. You may pertinently raise a query as regards the difference between cloud computing and cloud hosting.
Cloud Computing is an application-oriented software technology that employs a remote server network to process, maintain and store your internet-hosted data. Cloud Hosting enables the website data to spread within the cloud on a host of servers. Therefore, cloud hosting is virtually an internal function of the broader spectrum of cloud computing.
The word originates from the use of a cloud-shaped image, which is the absorption of a rather intricate infrastructure that allows software, hardware, computing, and remote services to function effortlessly. In the past, people would run software applications or programs downloaded on a physical computer or server stationed in their building. Nowadays, cloud computing enables people to access the same genre of applications with the support of the internet located anywhere across the globe.
Cloud hosting operations
Cloud hosting finds its base on the assumption that the primary function takes place on a machine, almost always remote, which is not in use these days. Remote servers are alternatively known as cloud servers, which store the data collected during the process. It means that the device that accesses the cloud need not take the entire burden intensely.
The cloud servers endorse the memory and computing power of individual PCs by remotely hosting the logistics like databases, software, and diverse platforms. Users can reach cloud services with conviction using credentials received from the cloud service provider.
Cloud hosting benefits
It does not require an expert opinion to arrive at the fact that the use of the internet has been gaining momentum with each passing moment. The online activities and ample use of web sites have become the order of the day. In keeping with this trend, we provide below the key benefits that a business can adopt in terms of cloud infrastructure.
Every commercial enterprise irrespective of size and volume of business has growing concern is the safety of its database. Infringements of data and other cybercrimes can be an immense setback and substantially dent the profit margin, brand status and customer loyalty.
Cloud storage providers execute baseline protections such as authentication, access control, and encryption for their central platforms and in-house data processing. A majority of companies adapt themselves to these security measures by embracing these privileges to reinforce cloud data protection and prevent external access to sensitive cloud information.
While using cloud infrastructure, you never have to spend loads of money on purchasing and maintaining equipment. It significantly reduces the cost of operations. To grow your business, you need not have to put money on possessing hardware, utilities or establish a large data center.
Cloud also minimizes downtime costs. Since downtime in cloud systems is uncommon, this implies that you don't have to waste time and money to address possible downtime challenges.
Cloud computing enables mobile access to business data via smartphones and tablets, which is a decent way to make sure nobody should be kept in the dark. With just a few clicks, cloud resources can be easily stored, retrieved, or processed. Users can measure their work in progress throughout the day with the help of a particular device from anywhere in the world as long as they can access the internet.
Besides, the service providers do all the upgrades and updates instantly, sitting off-sight. It saves both time and effort on the part of the organization to manage the infrastructure, reducing the workload of the IT group.
Multiple groups have varying IT requirements. A big organization's substantial strength will not have the same IT requirements as compared to a start-up. Those who use a cloud deem it a viable solution because it allows businesses to scale up/down their IT resources seamlessly and swiftly as per business needs.
Such scalability minimizes the risks associated with operating and maintenance of a commercial set up. With flexible strategies and negligible capital costs, you have high-performance resources at your fingertips. Perhaps the cloud's most remarkable realization is its scalability.
Conclusion
Year after year, usage of cloud computing has been on the rise, and it does not take long to guess why stakeholders realize the benefits of cloud technology and observe how the commercial graph of development, communication, security, and revenue take an ascending line.
If you have any concerns about how to implement the cloud for your business meaningfully, or how to maximize your cloud hosting efficacy and venture for cost reductions, we are always ready to help you with your quality and security requirements.