Last Updated on January 20, 2022
The Internet of Things (IoT) is changing the way we live our lives. At its core, it's a network of interconnected devices that are able to interact with one another and exchange data using sensors and other equipment.
While it may seem like a high-tech concept that is only affecting large corporations and businesses, it's actually impacting nearly everyone and everything — from the way we drive to how we cook and sleep to how we live our day-to-day lives.
Organizations collect a considerable amount of consumer data by using the IoT, which can allow them to use adjust their products according to consumer needs and preferences.
Essentially any business can leverage the IoT — it just needs to find the right software development services to create a product that aligns with the organization's purpose and mission.
Wondering how to incorporate it into your business? Here are some ways businesses are using the IoT and how it's impacting the global marketplace.
Home comfort systems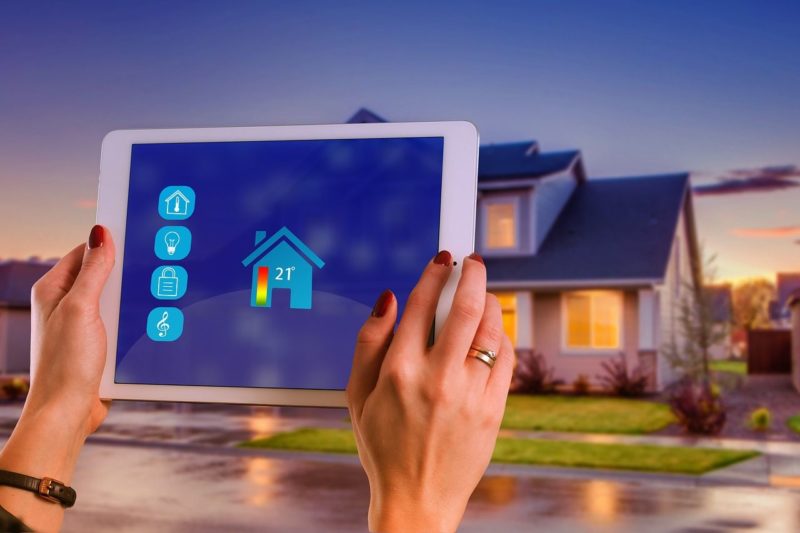 Usually powered by mobile devices, laptops, or tablets, many devices in the home can be controlled remotely, scheduled to be adjusted at different times, and more.
This not only saves users money on utility bills, but it also helps businesses by reducing their carbon footprint. Moreover, companies will learn about consumer patterns through the data these systems generate.
Temperature sensors detect the climate in houses and adjust the thermostat accordingly. Users can also program their devices to lower or raise the temperature on a schedule.
Software development companies have the power to enable users to adjust lighting without even moving or set the electricity to go on or off depending on different circumstances, such as when someone opens the door to a room or the house.
Users can schedule laundry cycles to be completed at different times, and they don't even need to be in the room to start them.
Users can set timers on devices such as slow cookers. They can also adjust settings, including the temperature, remotely.
Driving
The potential for the IoT to transform the automobile industry is huge. Already, car companies are turning to software development outsourcing or building in-house teams to improve the comfort and safety of their vehicles.
For example, many vehicles are now equipped with sensors to detect the presence of external objects such as other drivers and pedestrians, helping drivers avoid accidents and collisions.
People can also be alerted to system abnormalities, allowing them to avoid mishaps such as their cars breaking down mid-route.
Some software development providers have even devised systems to help people find parking spots, presenting a view of the available parking in their neighborhoods.
And, of course, there are the so-called self-driving cars. These vehicles have autonomous driving features, powered by advanced driver assistance systems (ADAS), which essentially takes the driving "work" out of the hands of the driver herself while still enabling her to take control of the car if anything goes awry.
Health and fitness tracking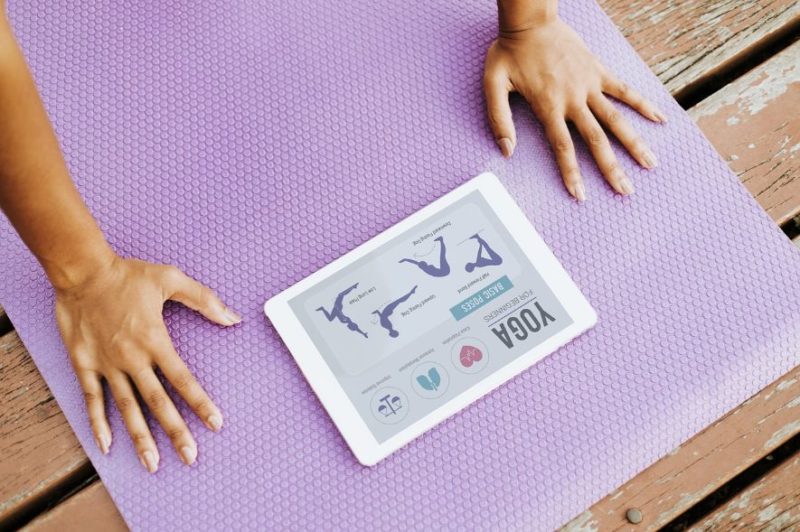 The IoT enables wearable fitness trackers and other devices to alert users about the amount of exercise they have completed, their heart rate, performance, and more.
This has the potential to increase people's levels of physical fitness, and even non-tech companies, such as Nike with its smartwatch, are cashing in on the trend.
Athletic brands are partnering with software development companies to create products aligned with their mission of increasing physical fitness.
Many of these products, such as Fitbits, also track the wearer's sleep cycle and patterns. There are also other devices, including sleep masks and rings that monitor physiological signals of sleep, that have similar uses.
Body analyzers can monitor blood pressure, temperature, and more to help people better understand their health and bodies, while smart scales evaluate BMI and other aspects of weight management — all through the IoT.
Smart cities
The IoT — and the software development services that leverage it — don't just have the power to transform the lives of individuals. They can also improve the infrastructure of entire cities. Water meters can have leak-detection capabilities.
Homes may have smart energy meters to alert people about their energy consumption. Mobile apps integrate transportation services such as buses, trains, bike-sharing, and ride-sharing, allowing users to pay for and access them from a single device.
Already, cities around the world, in the United States, China, Argentina, Spain, and beyond, are engaging in software development outsourcing to find solutions to make their communities "smarter."
The IoT has the power to vastly transform our lives — not only with the products and devices currently on the market or in the works but also with the new technologies software development services are conceptualizing and creating every day.
Of course, businesses also need to be responsible when using the IoT. Devices are generating huge amounts of personal data, and organizations will need to find ways to protect users' information.
Still, in order to keep up with the market demand, they must leverage important technologies to remain relevant — or they will risk becoming outdated.