Last Updated on January 24, 2023
A trade show is an excellent marketing opportunity for businesses, and a way of engaging with customers, generating leads and raising brand awareness. However, success depends on you making an impression and attracting the right kind of traffic.
You should be looking to get maximum ROI from the time and money you spend exhibiting, which means planning in advance and being both smart and strategic about it.
Here, we present 12 top tips for standing out at a trade show.
1. Market Yourself in Advance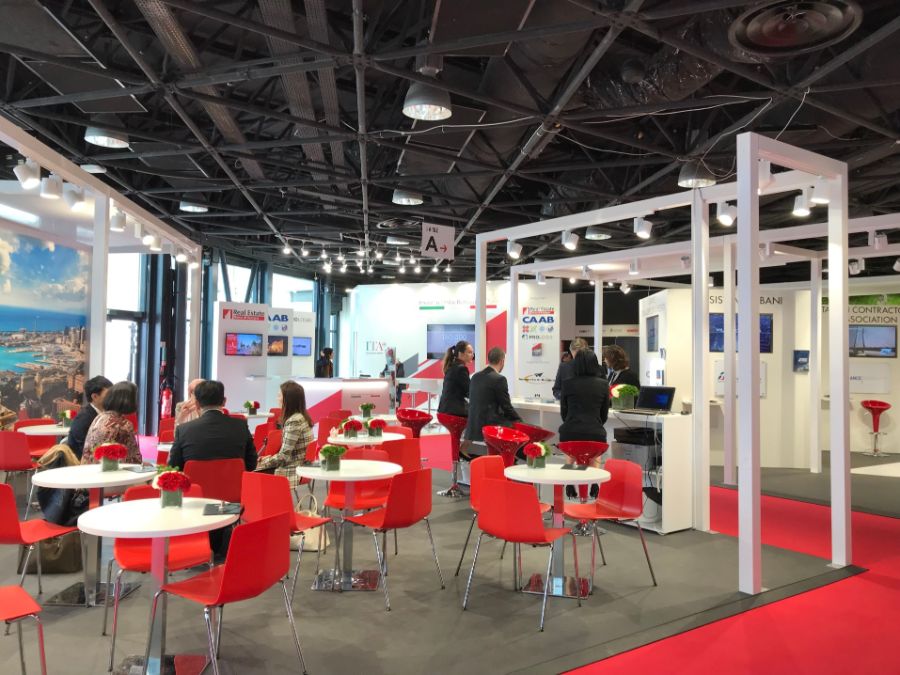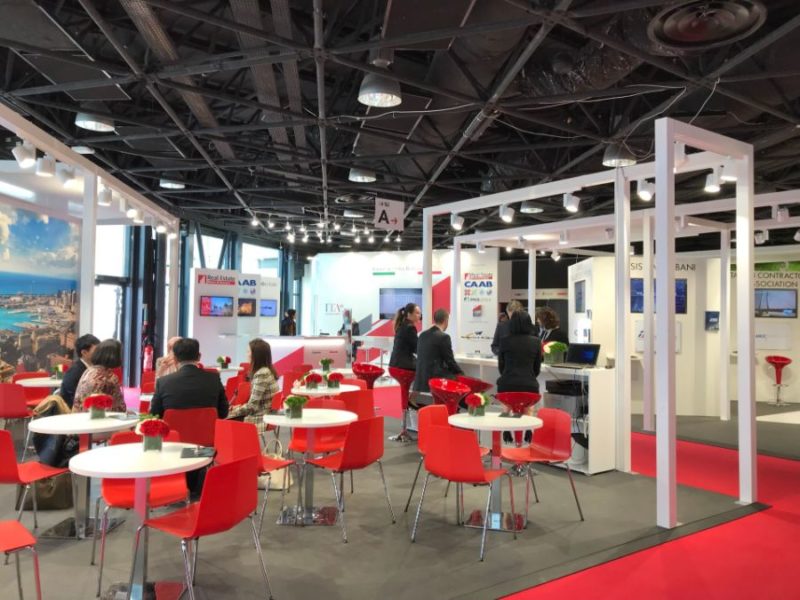 Start preparing for your trade show well before the event itself. What kind of marketing activity will raise awareness about your stand?
Go the extra mile in promoting your presence. Don't simply settle for a hopeful press release. You don't want to give the impression that you're just turning up there, but rather that you're offering visitors something special.
Follow and use event hashtags on social media. Post teaser blogs and updates about your attendance and what visitors to your stand can expect. Create an email marketing campaign and let your existing contacts know what's in it for them if they visit your stand.
Be clear who your main audience is and target your pre-show marketing at them.
You want people to come looking for you at the trade show, not to just stumble upon you. Those attendees who respond to your pre-show marketing by seeking you out are already partially pre-qualifying themselves as prospects.
2. Plan Your Promotional Material and Giveaways
What handouts and giveaways will work best for your brand and the sector you operate in?
Don't disregard certain promotional items just because they are familiar: branded pens, mouse-mats, mints, and even mugs can all work well as reminders of your brand long after the trade show has finished. Practical items add value, such as reusable water bottles, smart wallets for phones and USB drives.
You might also consider more unusual promotional items to make you stand out. Quirkier items have their place, providing they fit with your brand.
Supporting literature can be useful, but don't overdo it – sending people off with too many different brochures and flyers can be confusing for them and ultimately counterproductive.
3. Choose the Right Team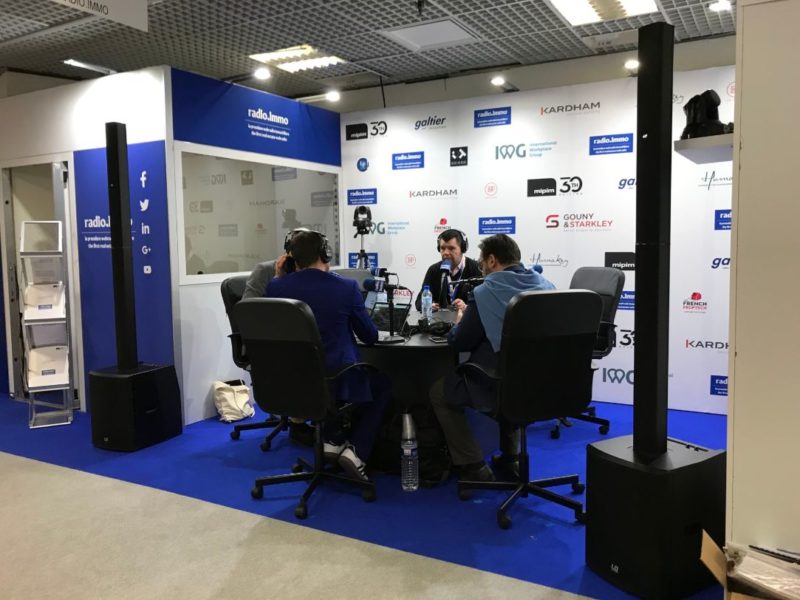 No amount of attractive branding or promotional material will compensate for failing to engage with people. A trade show is, most of all, a face-to-face event, therefore you must make sure the team on your stand can actively click with any visitors to it.
They are representing your brand, and they should be proactive as well as reactive.
If team members are too busy looking at their phones or other devices, or worse, talking among themselves, to pay attention to stand visitors, then you will immediately lose any opportunity to stand out.
Along with engagement, there should be some seniority represented on your stand. If visitors can meet actual decision-makers in the flesh, then this is more likely to transform leads into prospects.
4. Make Your Stand Design Count
How your exhibition stand design looks can make a huge difference in drawing in visitors to it.
While you may well find there are space constraints, a good exhibition design specialist will help you maximize it with striking visuals and a dynamic layout.
Come up with a catchy strapline especially for your brand's appearance at the trade show and use in your display and promotional material.
Keep things accessible, so that visitors can easily engage with your team and with your exhibition.
Location does matter, but even if you find your stand or booth isn't in the best place on the exhibition floor, a striking design can still make it look both intriguing and attractive.
5. Go Interactive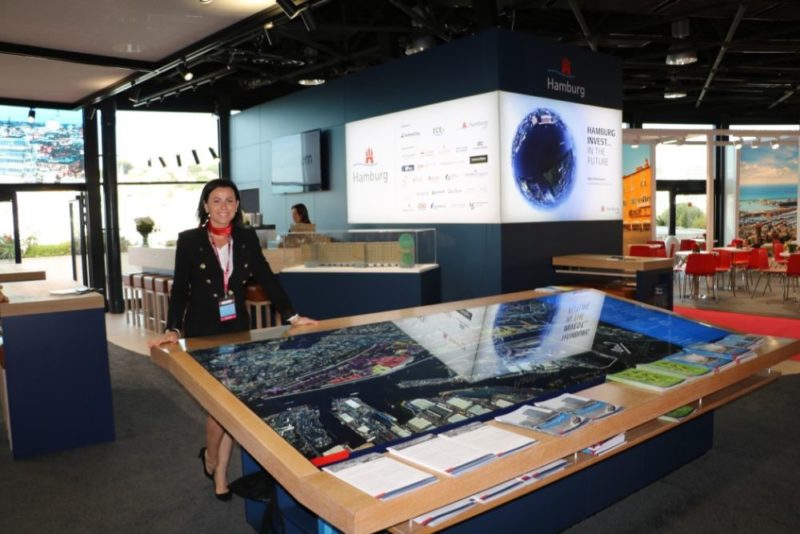 If you can find a way to get visitors more involved in your exhibit, this helps to make you stand out.
Technology has made it easier to include touchscreens, where people can then engage with your pre-programmed content.
But if you choose to do this, you must create dynamic, properly interactive material – no one is going to be excited by the small-screen equivalent of a PowerPoint presentation.
Again, this goes back to advance planning. The more you can devise material that works in a specific trade show context, the more it is likely to engage attendees.
Virtual reality demonstrations are an increasingly popular presence at trade shows, depending on your budget. They enable you to personalize the visitor experience, demonstrate new technological developments and make more of your available exhibition space.
6. Educate and Inform
Space permitting, hold specialist workshops in your exhibition area. This is an excellent way of demonstrating your depth of knowledge, but also of offering something extra to your visitors.
Adding value is a crucial way of standing out from the crowd at trade shows.
Along with demonstrating your expertise, workshops and tutorials also provide the perfect opportunity to strike up conversations with potential clients after the demo.
7. Hold Competitions, Games and Prize Entries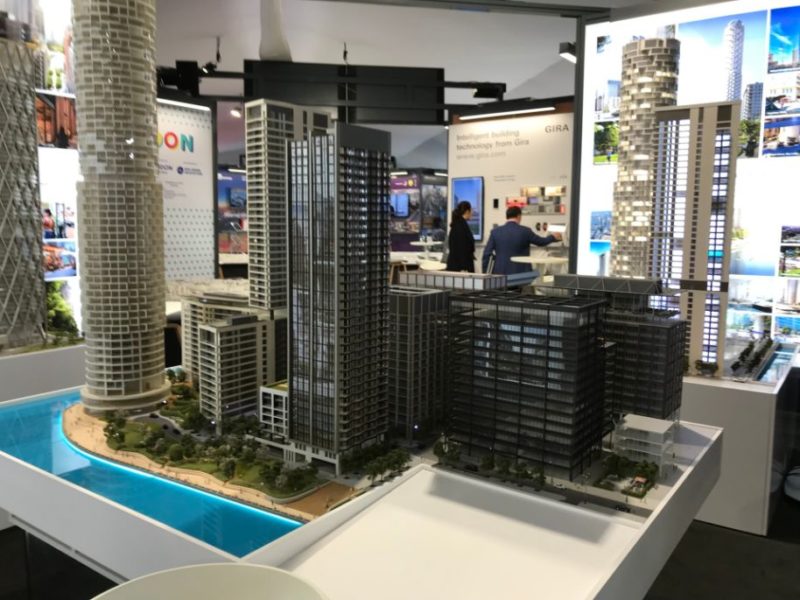 Competitions and surveys are good for audience participation, as are prize entries.
It could be something as simple as guessing a mystery item in a sealed box, or that old favorite, the number of sweets in a jar.
These might seem corny, but they work in engaging visitors and making your presence more conspicuous.
Games have enduring popularity, and even if they're simple, they can have a real impact.
8. Be Entertaining
This is about striking a balance. You don't want your trade show stand to be too dry and formal, but at the same time, it shouldn't become a funfair.
Incorporate elements that are in keeping with your brand values but also add that certain extra quality that will increase footfall.
Close-up magic displays are popular at events, as are robotic displays and even dancers and musicians.
Remember, though, to keep on message, even while you're entertaining your audience.
9. Make Your Stand a Crowd Magnet
There are things you can do which will attract more people to your stand. Not all of them will be your ideal visitor, but by doing this you can create more of a buzz around your space.
One way is by providing free mobile phone charging points. Another is offering free wi-fi.
If you have the space, you can dedicate part of your stand area into a meetup place, especially if you offer refreshments such as tea, coffee or chilled drinking water.
10. Host Demonstrations and Launches and Make Announcements
If you have a specific product you can use your exhibition stand to present live demonstrations at a trade show. This might be something you do throughout the day, or at special, scheduled times.
You can also use the show as an opportunity to launch a new product or service or make announcements about your brand. If you're doing this, then be sure to highlight it in your promotional material, both before and during the event.
11. Brand Your Refreshments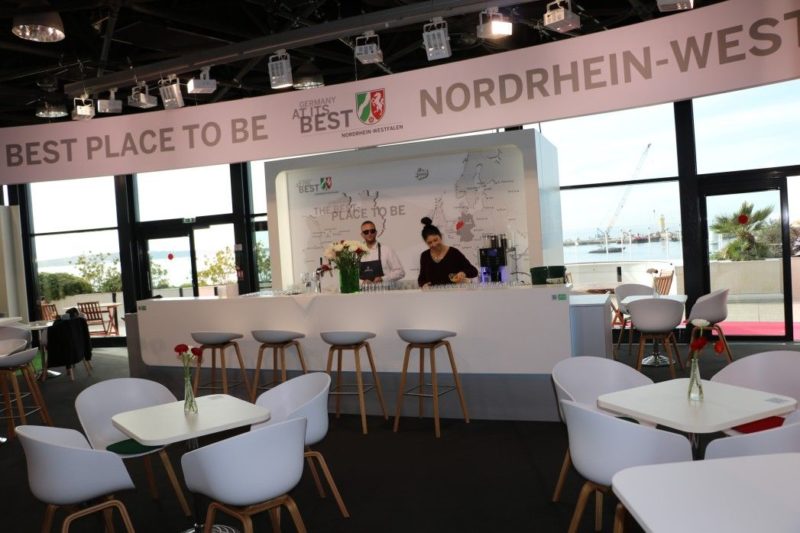 Lots of exhibitors at events offer little extras such as sweets or pastries, but why not go one better?
Make your refreshments and offer branded cupcakes with your corporate colors and logo on them.
Everyone likes a bit of free cake, and taking the time to make yours fit in with your brand will make them, and you, more memorable.
12. Focus on Quality, Not Just Quantity
Yes, it's good to create a real buzz and sense of excitement around your stand, but in the end, it is the quality of the visitors you attract which will decide how successful you've been.
You should always underpin any strategy for standing out at a trade show with a clear understanding of who you most want to attract and engage with.
Include enough intriguing and stimulating material to spark the interest of those stand visitors who are more likely to want to use your products or services.
Once you've attracted them and engaged them at the trade show, the real work begins. That's when you need to follow up on the contacts you've made and where you can start to see the results of all your promotional work.