Last Updated on March 8, 2022
Jewelry is typically associated with glamour, wealth, and precious stones and metals. While all of those elements make for wonderful jewelry, they're no longer comprehensive.
Today, jewelry also means handmade. It means small-batch and it means custom.
The internet has helped to diversify senses of style and fashion. Trends are no longer controlled entirely by a handful of ancient brands.
Style now requires a very broad definition, one that leaves room for everything from traditional to neo-punk to industrial to minimalist.
The landscape of jewelry today is more exciting than it has been for decades. If you're prepared to work hard and develop your own ideas for jewelry, then you could very well become a prominent member of this niche industry.
This is our guide for how to be a jewelry designer in the modern world. It will examine guidelines and tips that can help you distill your unique vision and create jewelry that is all your own.
Guest Expert: Tatsuya Otake
To make sure that our guide offers accurate and helpful information, we enlisted the help of an inside contact, creative director and jewelry designer Tatsuya Otake.
Otake will guide us through several different concepts and key considerations that helped him create his own successful jewelry and accessories brand: 8.6.4.
8.6.4
Originally from Japan, Otake developed his brand, 8.6.4 after moving to New York.
"I've designed all of our pieces from the very beginning."
That includes jewelry as well as leather and nylon accessories. 8.6.4 ties organic forms to contemporary style. It's also a melding of Japanese and American stylistic influences.
"I grow up surrounded by American fashion, surfboards, and music. I always wanted to make my pieces in the U.S."
Otake has certainly achieved this dream with 8.6.4. It's a young brand that has been attracting attention from many different designers in New York and beyond.
180 The Store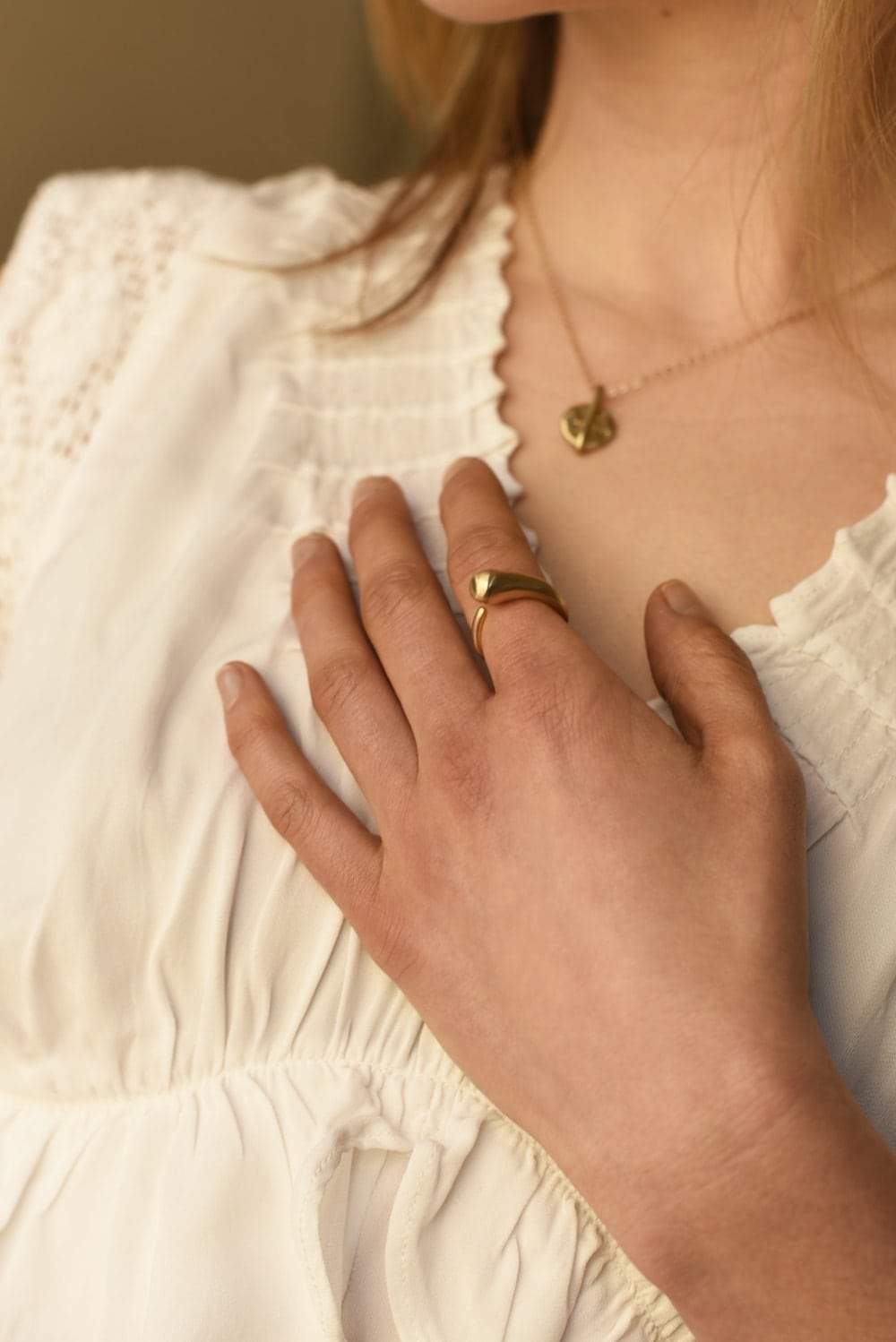 Currently, 8.6.4 is hosting a pop-up shop, The 180 Store, in the Manhattan neighborhood of Tribeca.
Otake will also be leading jewelry workshops in his Brooklyn studio (for more info, send an email over to 864design@gmail.com). If you live in New York, these workshops would be a great way to jumpstart your jewelry career.
Just in case you don't happen to live in the Naked City, let's jump into some concrete steps you can take to explore a career in jewelry design.
Gather Your Ideas and Experiment
It always starts with an idea. Ideas for a new piece of jewelry might not even have to do with shape or look but simply feel and vibe.
For Otake, he had plenty of ideas at first, but he wasn't quite sure where to focus his efforts.
"I had lots of ideas when I was getting started, but I didn't know how to actually make any of these ideas a reality, so I studied for hours at jewelry workshops and online."
It's also important to recognize that studying jewelry isn't the only way to come up with ideas for your own jewelry.
Let's try to think of creativity as a big stew pot. Many artists and designers find it beneficial to throw in as much as possible: many different influences and art forms and conversations.
Much later, these influences can pop up in unexpected ways. As a child, Otake started with an interest in fashion. Not immediately starting with jewelry helped him develop a broader perspective on design.
"I was into design and fashion from an early age. I bought different fabrics and tried to make small leather goods. After working for several ad agencies as a creative director and producer, I decided to design jewelry and leather goods."
The ingredients he added to the mix as a child eventually rose to the top, giving a very clear idea of the kind of jewelry he wanted to make.
That's why it's so important to organize your ideas while also staying open to new influences and ideas. Don't expect to find a cohesive vision after just a few days.
Find Inspiration
Even the most experienced designers have moments in their careers where they feel a total lack of inspiration. When it comes to writing, we'd call this moment Writer's Block.
When it comes to jewelry, a lack of inspiration and originality can have negative effects. The last thing any designer wants to do is release products that don't carry with them an original sense of style and intrigue. At that point, it's no longer a creative act.
Whether you're a beginner or an experienced designer, if you're feeling uninspired, go ahead and take a step back. Retreat to the things and the artists you love.
When Otake finds himself in need of inspiration, he turns to many artists in many different mediums, but one of them stands above the rest.
"I love Isamu Noguchi's art and architecture. He's a great inspiration when it comes to line, shape, and color."
If you're not familiar with many established artists, the internet is a wonderful resource for following one artist to another, and another, their styles blurring and leading to more outlandish work.
You can even try it right now with Isamu Noguchi's Wikipedia page. Follow the internal links to other subjects and artists that sound interesting.
You'll soon have your own mini art education course. You'll start to get a much better sense of which styles you enjoy and appreciate and which you don't.
Find Your Creative Voice
Every designer needs to find their own creative voice. The alternative is to mimic other brands' styles and visions, and this just doesn't make for standout products at all.
Do your best to remain patient as you experiment with different styles and try to find your own unique perspective.
Otake found a great deal of inspiration in traditional Japanese design, which he summarized as, "Irregular, simple, realistic, and rustic."
Of course, this was only the start of finding his creative voice. He didn't simply decide to create work that imitated minimalist traditional Japanese designs and patterns. He had to tweak the concept until it became something completely different.
We encourage any aspiring designers to find a source of inspiration then make it your own. Add something that reflects your personality, your singular view of the world.
Collaborate and Listen to Feedback
No one succeeds alone, and if you have hopes of starting your own jewelry collection or brand, you'll need to consider input from outside sources.
Obviously, this is a step that can only take place after you have some finished pieces ready. You can list your items on an online marketplace such as Etsy or visit real-world markets with your wares.
Otake finds feedback during trade shows or seeks it from actual customers.
"I exhibit at several trade shows every year and usually I receive feedbacks from buyers.
I also sell my pieces at craft fairs across the country and I usually have time to talk directly to my customers. When making new pieces, it's important to keep their comments in mind."
Feedback shouldn't be the only factor that influences your style and your finished designs, but it can certainly be an important component of your workflow.
When you're just starting out with jewelry, you may feel the urge to take criticism personally, which can prevent you from processing that criticism honestly.
Instead, try to see all criticism and suggestions as helpful. Comments like these will give you an opportunity to grow as a designer and improve your work.
Solidify Your Brand
Once your pieces start selling, you'll have a much better idea of what customers respond to the most. From there, it will be your choice as to whether you should center your brand identity around those kinds of pieces or continue to develop your style.
Regardless of your decision, the brand you create should have a singular identity, one that customers will be able to recognize easily.
It's all just a question of how you want to present your company and yourself. Focus on your greatest strengths and highlight them as much as possible in all social media accounts and your brand website.
Closing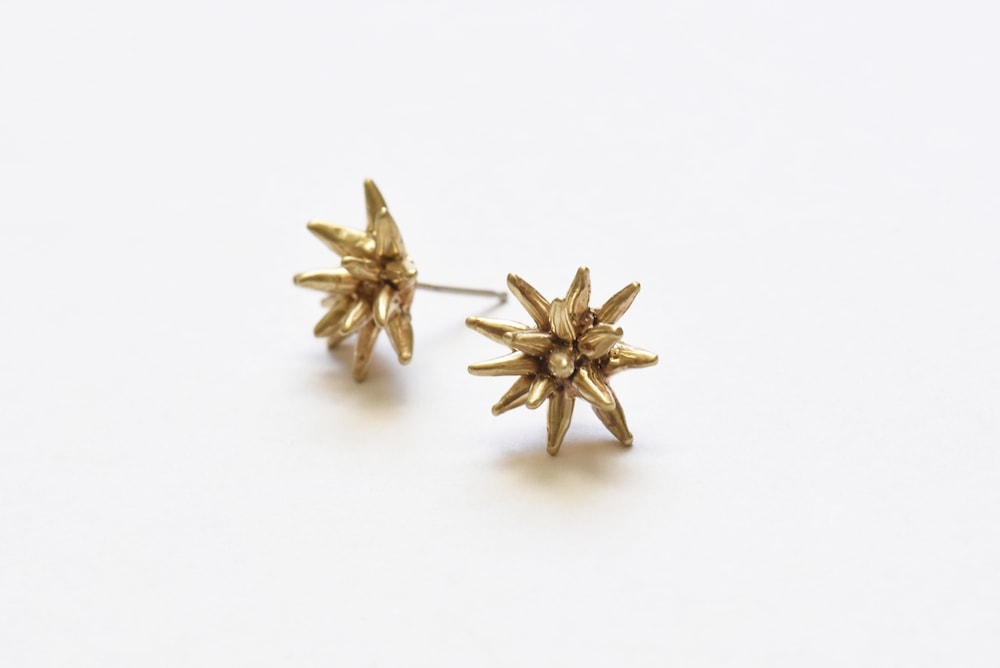 Starting your own jewelry brand is no small feat, and there will definitely be times when the challenges can feel too great.
But if you genuinely want to share your designs and your vision with the world, then all the hard work is worth the effort in the end.
Always be helpful and friendly with your customers and never hesitate to speak with other designers about their techniques and preferences.
If you stay open to learning new things and accepting the opinions of others, then you'll learn and grow much more quickly as a designer, and ultimately that growth will lead you to do great things.