Last Updated on January 12, 2022
Business leaders are rarely born with an innate ability to lead; it usually takes a lot of hard work. If you want to be a more effective leader and a more attractive hire for employers, here's what you need to do.
1. Lead by Example
Good leaders do not just direct those that they lead and tell them what to do; they also show their leadership abilities by leading by example. Telling your workers to do one thing while you are clearly doing the complete opposite is obviously going to lead to conflict and will diminish your authority in the long-term.
Most of us have had the experience of working for a boss who sees it as their role to tell everyone else what to do but to not get involved themselves. As tempting as this approach may be in some circumstances, it isn't going to produce the same kind of reliable long-term results that you get when you lead a business by example.
How to Lead Properly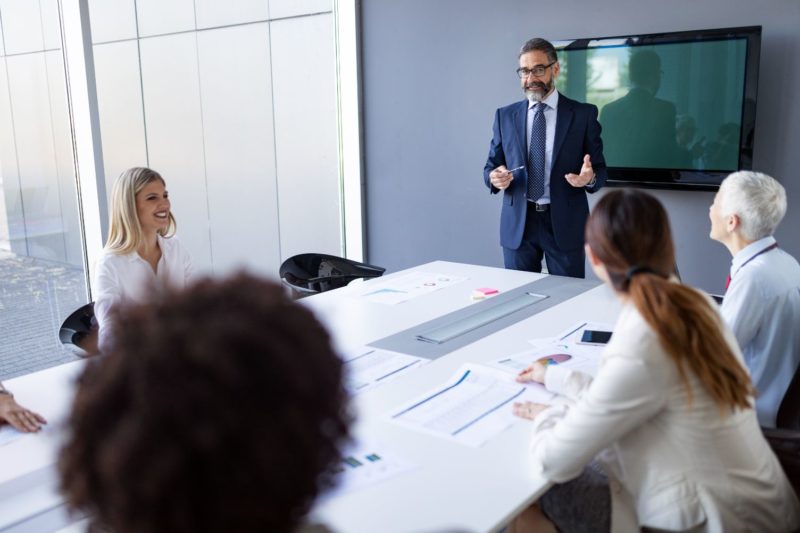 Leading by example sounds simple enough, but when you get down to it, there are plenty of business leaders who manage to get this aspect of the job hopelessly wrong. Here are five tips that any business leader can utilize in order to start better leading by example:
If you aren't prepared to take on at least some of the same tasks and responsibilities as your workers, then you can't really be said to be leading by example. Getting more involved in work alongside them is not just about showing leadership, although it is a very strong indicator. Getting your hands dirty in this way will also give you an opportunity to watch your workers at work and import any advice or tips that you have.
Helping your workers to improve and advance through their careers is part of your job as a good leader. Getting stuck into the work with them will give you the best possible vantage point for assessing how they are performing.
Be careful with how you communicate:
Communication is one of the most important skills for any business leader to have. If you cannot communicate effectively with your team, you are going to struggle in all aspects of leadership. Naturally, as a manager or leader, the way that you speak to other workers will likely be different from how they speak to one another.
However, it is vital that you are always communicating with your team in the same way that you wish for them to communicate with you. Leaders who demand respect from their subordinates but are not willing to give any in return rarely rise very high through the ranks. As well as being mindful of how you talk to people in one-on-one scenarios, you should also be conscious of how you talk to people when you are addressing them in front of their peers.
Make sure that no member of your team ever feels disrespected or undervalued – the way that you speak to them will have a big impact on this.
Respect the chain of command: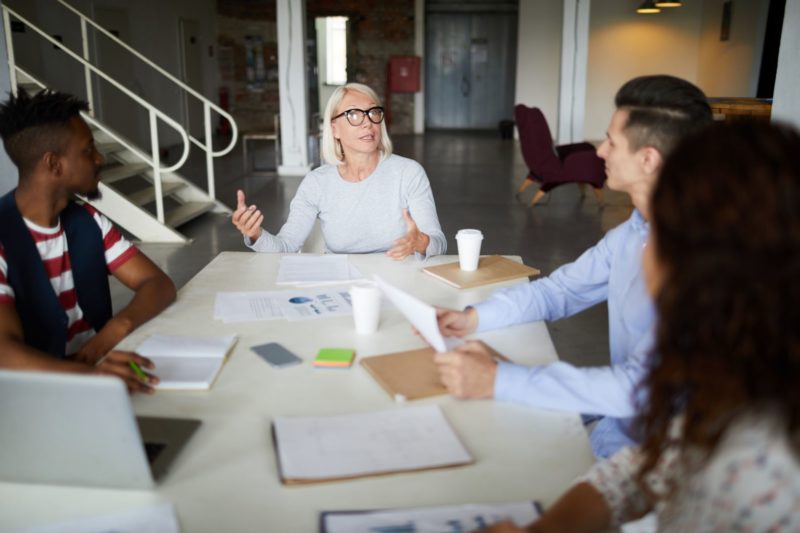 If you want the people who work for you to respect the chain of command, and presumably you do, then you also need to show respect for it. Crucially, this applies even if you happen to sit at the top of the chain. When there are issues further downstream in your business, you want to be confident that your workers will bring it to your attention as soon as possible.
However, as a business grows, it will establish its own lines of communications and its own processes for passing information from one level to another. When you implement a chain of command, you want all of your workers to adhere to it. But if you are clearly not following the chain of command yourself, you can't expect anyone else to.
Creating the impression that there is one set of rules and policies for other people and another for you will only create friction with those that you are supposed to be leading.
Another vital skill for any true leader to have is the ability to receive and act upon feedback from workers. Any feedback that you received from your team will not only help you to adjust your own approach if necessary, it will also help you to assess their attitudes and outlooks. Managers who are not receptive to feedback are less approachable and much more difficult to communicate with in general.
Take ownership of your mistakes:
Everybody makes mistakes sometimes. The real measure of how skilled you are is not how many mistakes you make, but the way that you respond to them. Even people with training and experience can make mistakes now and then, but what makes them different is that they have learned to use those mistakes as learning opportunities.
If your workers see that you are fully prepared to admit and own up to your own mistakes, then they will be much more likely to follow suit.
2. Use SMART Targets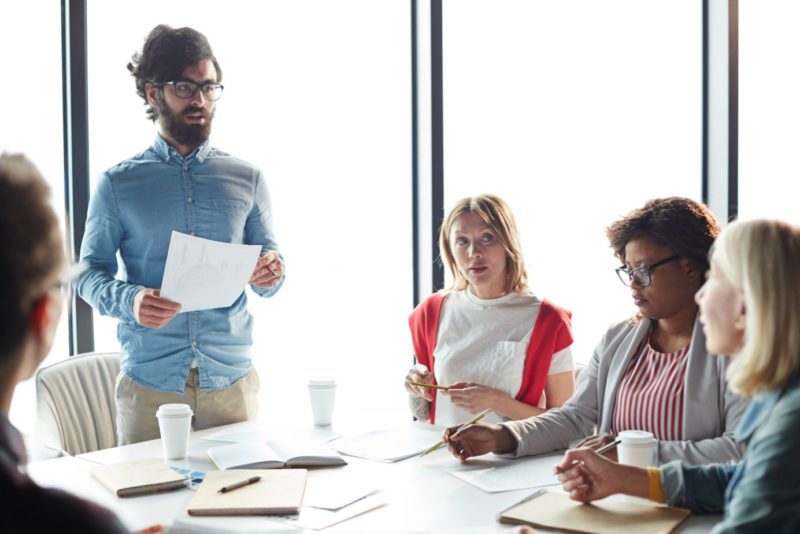 Setting goals and achievements for you, your workers, and your business as a whole is a great way of both motivating yourself and focusing your efforts on the most important tasks facing you. However, setting goals and objectives is not in and of itself going to do you much good. In fact, if you do not set yourself the right kind of targets in the right format, then you will be setting yourself up for failure in the long run.
The best way of ensuring that the goals that you set yourself are both useful and achievable is to follow the SMART approach, which we have outlined below:
Specific: Any goals that you set yourself should be as specific as possible. Goals that are poorly defined and vague are less likely to produce good results, which makes assessing whether they have been achieved or not difficult.
Measurable: As well as having specific criteria for defining whether a goal has been achieved or not, you need to work out beforehand exactly what metrics you will use to measure your progress.
Achievable: Make sure that the goal you are setting yourself is something that is actually within grasp, and is possible to potentially achieve.
Realistic: This might seem obvious, but you would be surprised how often business leaders sabotage themselves by setting unrealistic goals. Setting yourself an ambitious goal is not necessarily a bad thing, but just because you have set yourself that goal, it does not mean that you stand any more chance of actually achieving it.
Timely: As well as understanding exactly what it is that you are aiming for and how you will measure it, you should also have a pretty good idea of the time scale that you will complete it over.
3. Pursue Self-Improvement at Every Opportunity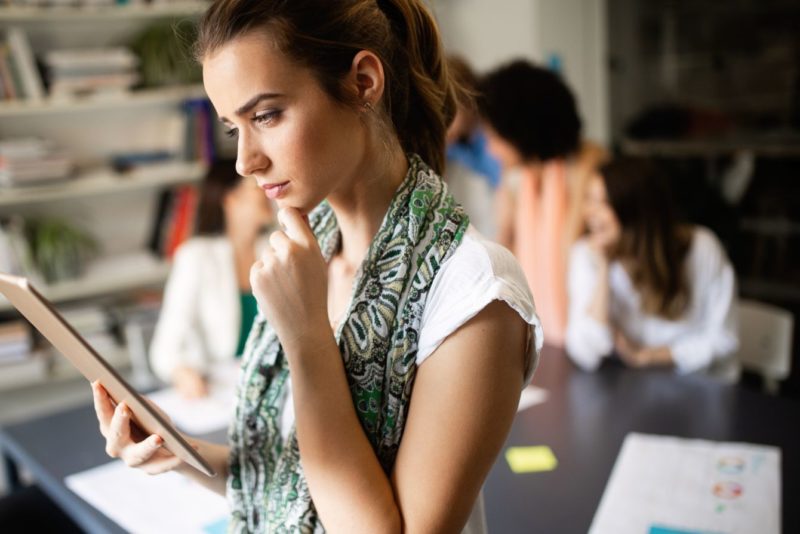 If you want to rise through the ranks of any business to a leadership position, then you are going to have to demonstrate your aptitude on the way. Whenever opportunities come along for you to pursue networking opportunities, new training opportunities, or other chances to both improve your value as an entrepreneur and improve yourself as an individual, you should snap them up. Ideally, this should involve more than just a determination to say yes to any opportunities that come your way.
If you are always waiting for opportunities and never creating any yourself, then your progress through a business's ranks is going to be slow.
For example, any entrepreneur can take it upon themselves to begin studying an academic degree. If you work in a highly specialized field, then you likely already hold a degree in a related subject. However, there are a whole host of degrees out there that are designed specifically for entrepreneurs.
The two best-known of these are the MBA and the DBA.
MBA: The MBA degree is worth pursuing if you want to prove your managerial competence and business leadership skills. In order to study for an MBA, students usually already need to have some experience working in a managerial role. Over the course of an MBA degree, students will refine the skills that they have learned through experience and formalize much of the theory that they will have picked up through intuition.
DBA: The doctorate of business administration is much more focused on the underlying theory of business leadership and management. Whereas MBA students will learn mostly practical skills, with theory to complement them, DBA students are focused more on theory with a much smaller emphasis on practical skills. Like the MBA, the DBA is designed for working professionals who aspire to achieve more. If you are more interested in being involved in the research that underpins business theory, the DBA is the degree for you.
For both of the above degrees, students can opt to study on a part-time basis, which is ideal for working while studying. This DBA course from Aston University Online is a great example of the kind of flexible course that you can access through online study.
If you want to evolve and develop as a leader, then you need to be prepared to practice what you preach. As long as you display good leadership qualities and show initiative, there's no reason you can't fly through the ranks.