If you have a passion for interior design, either as an amateur who is forever reinventing the look-and-feel of your home or as a professional who helps clients find a perfect aesthetic, you've probably been trying to figure out how to harmonize completely different types of design elements like furniture and mosaic design.
You may have asked how two dissimilar ideas can work together in a balanced way–not in the narrow sense of creating furniture with mosaic pebbles, but in the broader sense of matching mosaic tiles in different rooms with different furnishings.  Is it possible to match furnishings with mosaics?
It's an intriguing question—and not an easy one to answer. Perhaps a good way to start is to clarify what makes each approach beautiful and unique. Once we can appreciate what each approach contributes, it will be easier to figure out blends, groupings, and combinations.
The Enduring Charm of Fine Furniture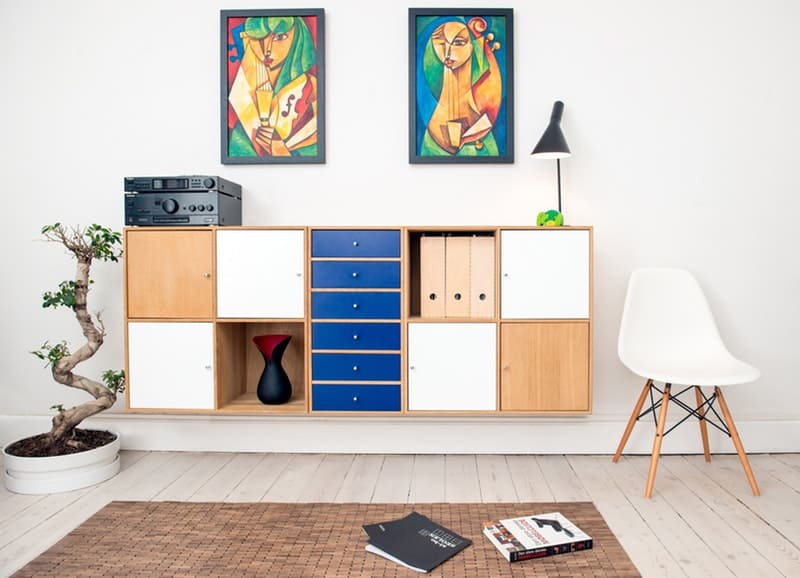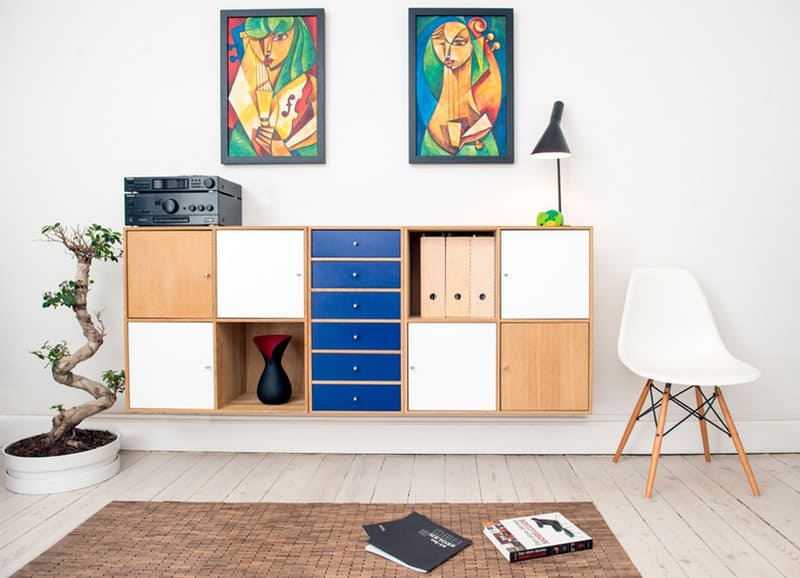 The finest furniture is always a work of art, with the best furniture makers building a reputation for staying in business for decades, sometimes for even a century or more. Drexel Heritage furniture is an example of a company still going strong after starting in 1903.
Let's not gloss over that date but put it into perspective.  That was about a decade before Archduke Franz Ferdinand of Austria-Hungary was assassinated in Sarajevo, an event that triggered the First World War. The biggest thing happening in 1903 was the technological progress that occurred when the first west-to-east transatlantic broadcast was sent from the United States to Britain.
The secret to this company's longevity? Working with top designers around the world as turbulent geopolitical, economic, technological, and social changes dramatically reshaped civilization. They managed to stay current with furniture design trends by adopting a unique business model—creating bespoke furniture, customizing each piece to suit each customer's preferences. In today's technospeak, their business model was built around hiring the best people and adopting "a user-centered design process."
They understood that beautiful design is a perfect storm that occurs when function and fashion bump up against each other. They grasped how furniture is an essential aspect of an interior space because it not only adds form, function, and practicality to any space, but also reflects the owner's interests, style, and personality.
The Hues and Tempo of Mosaics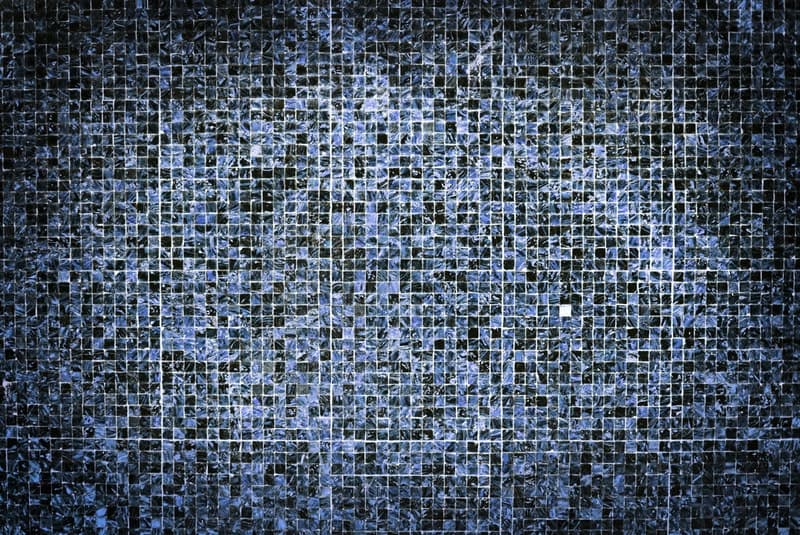 Rhythmic and colorful mosaics also contribute to a space, but in a different way—as a form of decorative art. Made of small, smooth, squarish pieces of tesserae, which are colorful pieces of glass or stone, mosaics vivify a space. They turn dull spaces into a celebration of color and pattern.
Experience is necessary to work with these tiles and pebbles since size, shape, and pattern must be carefully considered when covering a surface like a wall or a floor or a counter. Usually, designers work with samples before investing in large stock because it takes quite a bit of experimenting to combine tiles in just the right way.
Balancing Furniture with Mosaics
Here are a few suggestions on how to create a space where the two disparate elements of furniture and mosaic don't clash:
1. Decide if you want the room to have a simple or busy pattern.
If you want a simple look, then use large tiles with subtle colors in combination with contemporary furniture. Also, restrict your use of tiles to a single surface and aim for contemporary hexagonal tiles. If, on the other hand, you want to create a busy look, then choose statement tiles like oblong mosaics to go with Gothic or French-style furniture.
2. Think about scale.
In a bedroom, you probably want smaller pieces of furniture around the bed so that there's plenty of space. Similarly, in the bathroom, if you do have any furniture, there's only enough room for a small cabinet, table or stool.
By contrast, a dining and living room need larger furniture to fill up the space. The size of tile should balance the size of furniture. Use small-scale patterns for small rooms and large-scale patterns for large rooms. The smaller the scale, the more you can play with patterns. For instance, in a small bedroom or bathroom, you can combine three types of tiles successfully.
3. Other pointers.
Here are a few other tips when it comes to harmonious integration:
Combine monochrome furniture with neutral-colored stone tiles.
Mix highly-textured fabric in furniture with matte finish tiles to create tactile appeal.
Match size and shape rather than color and pattern.
Be consistent in your combination from one room to another.
Limit your use of color when it comes to selecting mosaic tiles as most furniture only has one or two colors.
Naturally, you'll have to play around with different furniture styles and mosaic themes—but that's what makes this whole enterprise fun.