Last Updated on March 8, 2022
Are you planning to get your eco-friendly products finally on the market but haven't started your branding strategy yet? First of all, congratulations on running a business that respects the Earth. Secondly, you're just in time to take a look at these 10 foolproof ways to make your branding bloom naturally.
Put Your Design in the Eco-Friendly Zone
Create a Clean, Simple Logo That Reflects Your Brand's Values
Your logo design is the first seed you need to plant on your way to growing a successful green brand.
Take your time to think about a logo that best complies with your overall message, which, by the way, should be directly related to benefiting and respecting the Earth and nature.
Alongside thoughtful, honest and witty copywriting, the visual part of branding catches the attention and sparks the interest of potential customers.
Green Is Too Obvious, but It's Effective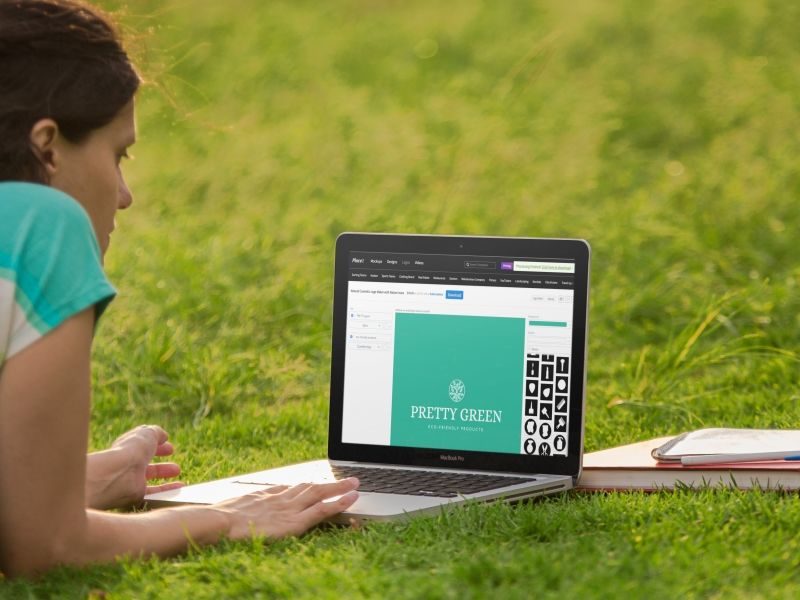 Though the color green may seem way too obvious to use in your color palette, it's a reliable, appropriate choice for most eco-friendly brands.
Marketing-focused research shows that consumers are influenced by the eco-friendliness and ethical ratings of a brand.
According to a recent study about visual brand language, green in retail rates as more ethical than other colors. In contrast, when a consumer is exposed to a logo featuring a typically non-eco-friendly color (such as bright shades of orange and red), it makes it seem less ethical.
If you're not very familiar with color theory or want to test different colors before choosing one, you can add this: "you can use a logo creator like the one at Placeit.net, to try different harmonious color palettes and then decide what works best for your product.
Use Organic Shapes, Rather Than Sharp Geometric Shapes
If you're reading this, chances are your product has at least one natural ingredient, right? Use it for your logo! If you're selling organic lotions that use plant-based oils like lavender or chamomile oil,  use them! Mother nature has already created some beautiful shapes for you.
Imagine your future logo with a square or a triangle. Would you relate it to nature by just looking at it? Now think about those shapes and patterns that can be found in woodlands, in your own garden, the sea, or the desert, and draw out something similar.
Which one would work best?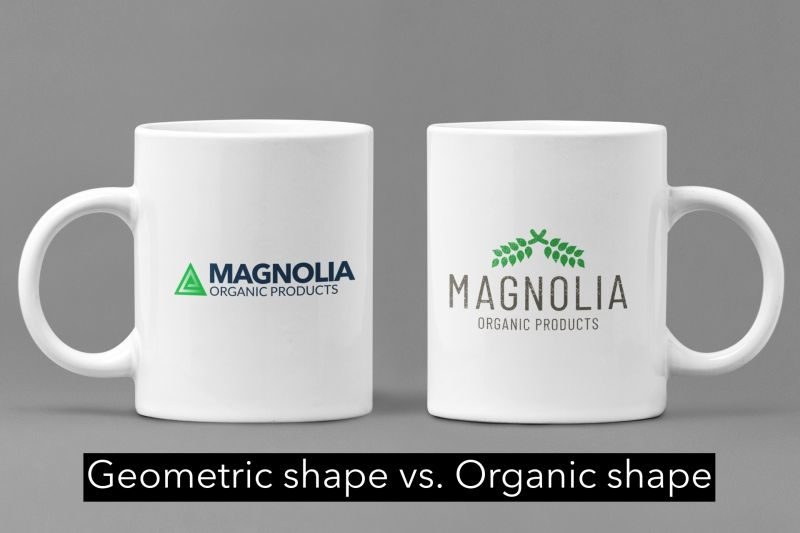 Avoid Striking, Neon Colors
There's a reason why most green brands and eco-friendly online stores keep their hues desaturated, it's also related to color psychology and its influence on users.
Overall, visual brand language should portray your brand's ecological essence. This means that you use very few or zero harsh materials or processes, use minimal damaging chemicals to create your products and, most of all, that you are responsible for respecting the environment through each part of your fabricating-selling cycle.
Want to know if your brand's color is appropriate to sell your product online? Take a look at this easy guide on what the color of your website says about you. 
Choose Ink-Saving Fonts
This is a growing trend among typeface designers because now there are more businesses switching to eco-friendly companies.
There are definitely some fonts that use less ink, which translates into savings for your business and, in the long run, fewer industrial processes that affect our planet.
The Earth Needs It, Work on Eco-Friendly Packaging
Besides creating visual elements that match your business' respect of the Earth, developing eco-friendly packaging should be one of your goals too.
Use Recycled and Sustainable Materials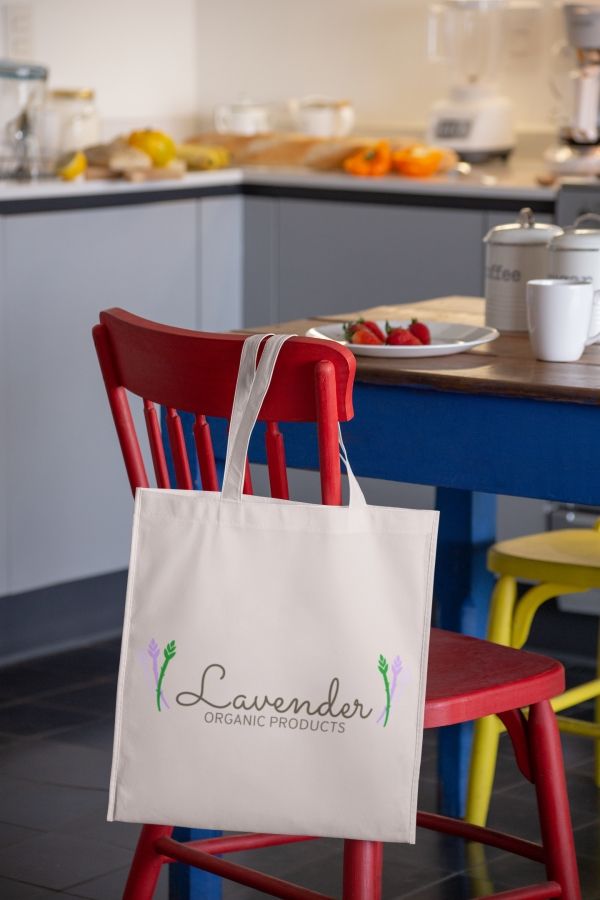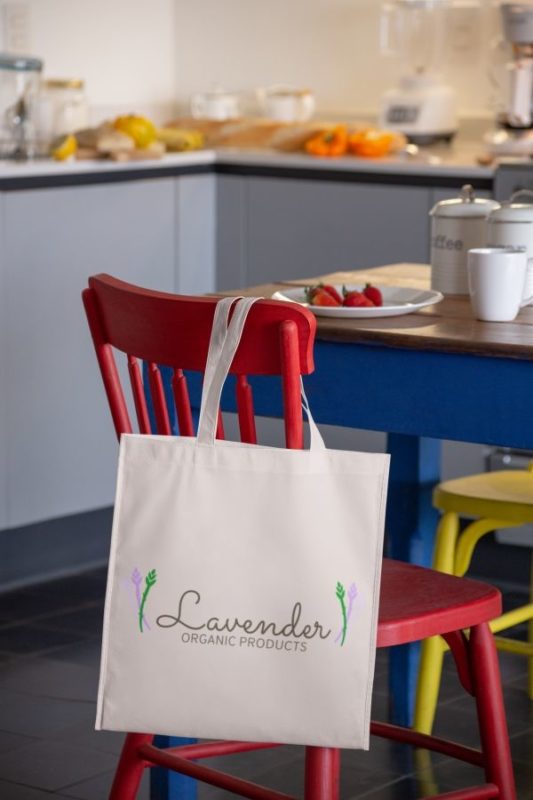 Did you know packaging makes up 29.7% of municipal solid waste in America? This means about 77.9 million tons are discarded each year and most of them end up landfilled.
It's every eco-friendly brand's duty to take time to research among packaging suppliers and ask for sustainable materials available.
While the disposable economic model still dominates, experts and organizations are now investing in sustainable packaging solutions, and your eco-friendly brand should be no exception.
Support Local Suppliers
Besides choosing sustainable materials, reducing your logistics and transportation needs is altogether better for the environment.
It's not just because shortening your supply chain reduces costs, it also has been stated that businesses should embrace sustainability in order to be competitive because it creates long-term value.
This means they play a part in acting in a sustainable, responsible way, and take steps towards their longevity along with caring about the environment.
Avoid Plastic and Single-Use Packaging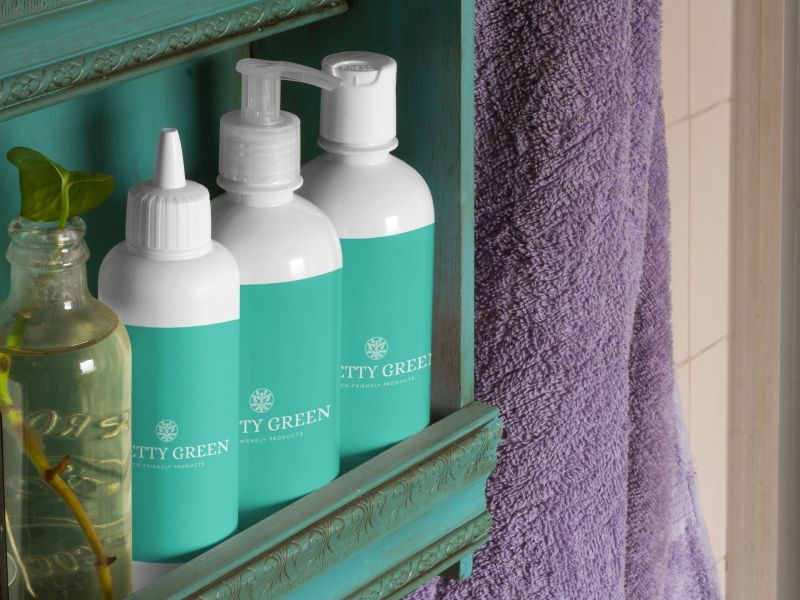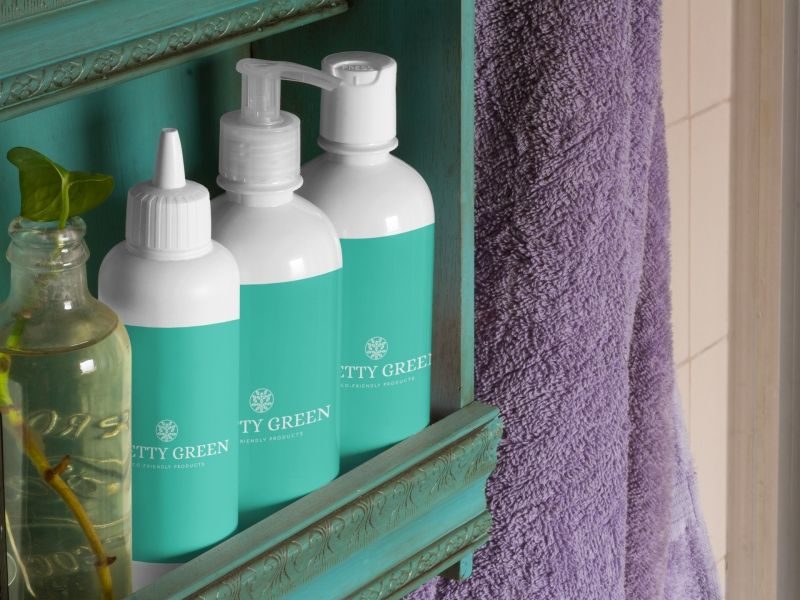 Due to its composition and the fact that many products are contained in single-use packaging, it's the least recycled material in America. In 2015, only 9% of plastic waste was recycled in America; on the contrary, 67% of paper and paperboard waste was recycled, and 34% of metals had a second chance in the same period.
This advice is for small businesses as well as giant corporations and every business in between. For instance, Unilever, one of the largest consumer goods companies, reports in a study that a third of the world's consumers prefer brands they believe are doing something good for the environment.
Include Recycling Symbols and Tips to Reuse
Not all packaging has a recycling label, but this doesn't mean it can't be recycled. There are plenty of recycling symbols to indicate whether the packaging has been recycled once or many times, how to recycle it or to tell people how to separate materials in their household.
If you want to take it one step further, take the time to give tips on how consumers can reuse the packaging.
The Eco-Friendliest: No Packaging!
Everything that's been discussed above would hopefully get to the point where no packaging is needed, and new and greener ways of production, distribution, and retail emerge.
In the meantime, try to reduce packaging as much as possible, switching from plastics to cardboard, paper, glass or reusable bottles.
What do you think about eco-friendly products? Do you think this is just a trend or a real shift for our consuming habits?
Please share if you have any design and packaging tips for eco-friendly brands!