Last Updated on January 9, 2019
Nature brings freshness and a natural atmosphere to any wedding celebration. You don't necessarily need to choose a garden wedding to incorporate nature into your big day (but it's a great option!).
We've put together a list of ways to easily bring nature into your wedding celebration with minimal effort and maximum effect.
Consider a garden or beach wedding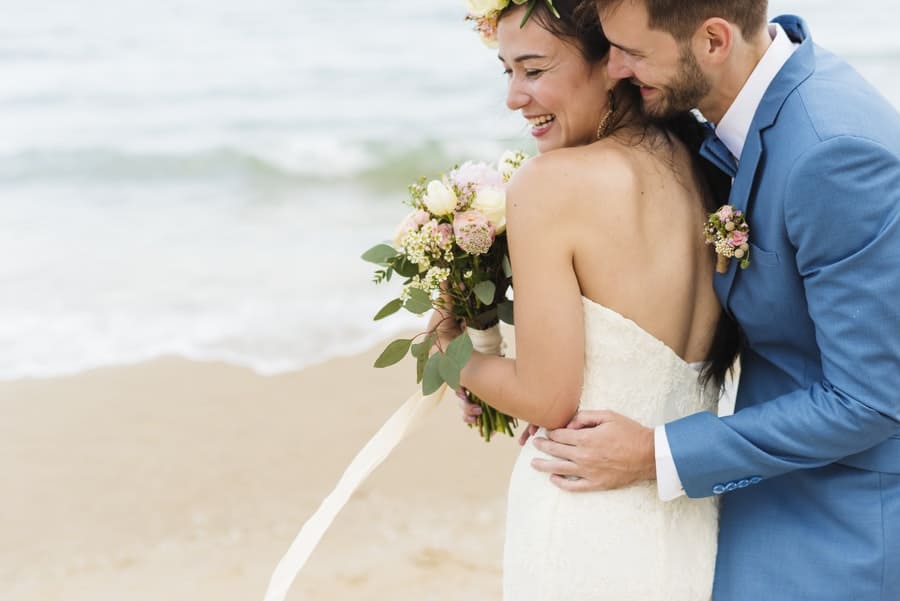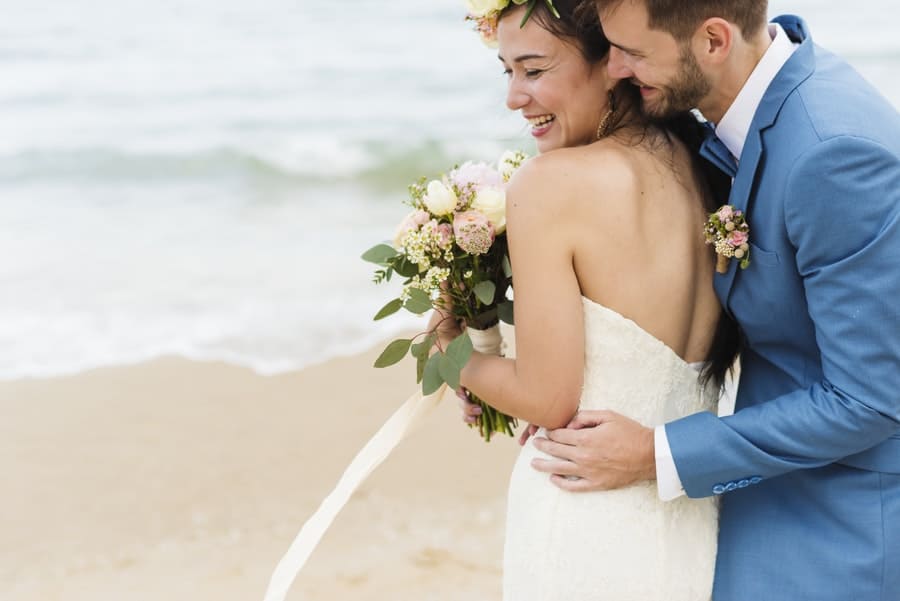 To eliminate the stress and work of bringing nature into an indoor wedding, why not set your wedding outside if you have the option to? By having your wedding in an in-bloom garden or on the beach, most of your decorating has been taken care of for you.
Even better, if you have a friend or family member with a beautiful garden, you can save a lot of money on venue hire. The outdoor air, smell of the flowers, rustling sound of the trees and light of the sun or moon will naturally dress your wedding in beauty.
Accessorize your hair with nature  
If you've gone for an indoor venue, you can still bring nature into your celebration…into your beauty look, in fact! Wear a crown of fresh flowers for a bohemian-style look, or tuck white lilies into a neat updo for a fresh, yet nature-inspired glam look. Combined with a luscious bouquet, you'll be a vision of nature as you float down the aisle.
Add flowers and foliage to your dresses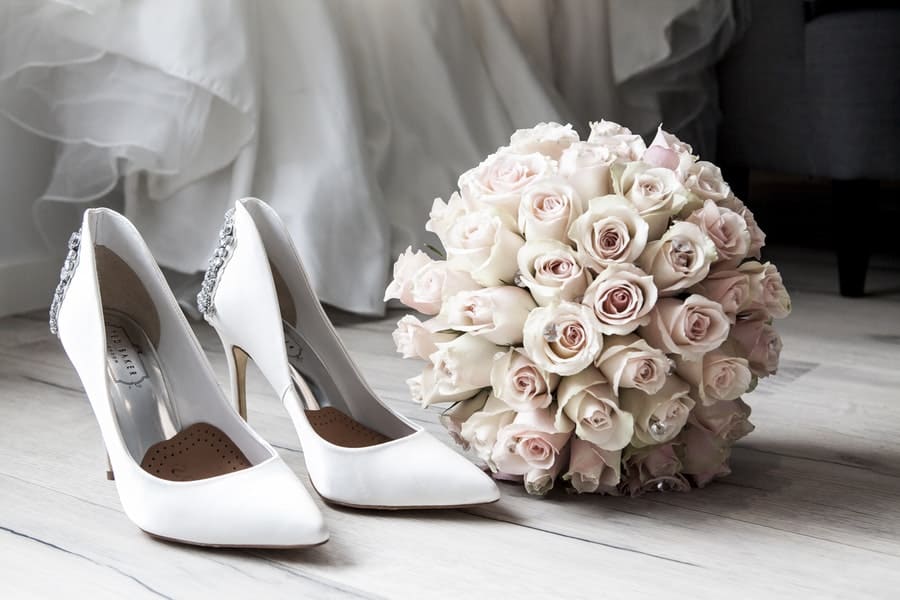 Your hair isn't the only thing which can be beautified with nature's accessories. Add fresh flower corsages to your wedding dresses, bridesmaid dresses and even flower girl dresses. You can have custom-made floral arrangements created especially for you, to pin to your flower girl dresses and your own wedding dresses throughout the night from ceremony to reception.
Incorporate animals and birds  
If you really want to incorporate nature in a very "extra", dramatic fashion, you could include animals as part of your wedding. You could ride into the ceremony on a horse, or have beautiful birds released as you enjoy your first kiss. Speak to your local animal expert and see what your options are when it comes to having furry or feathered friends as part of your big day.
Consider water features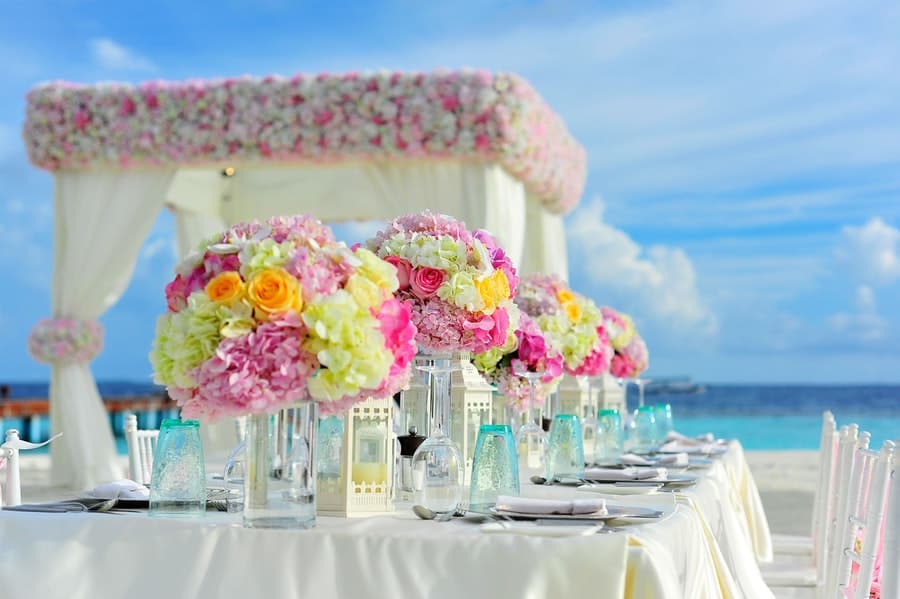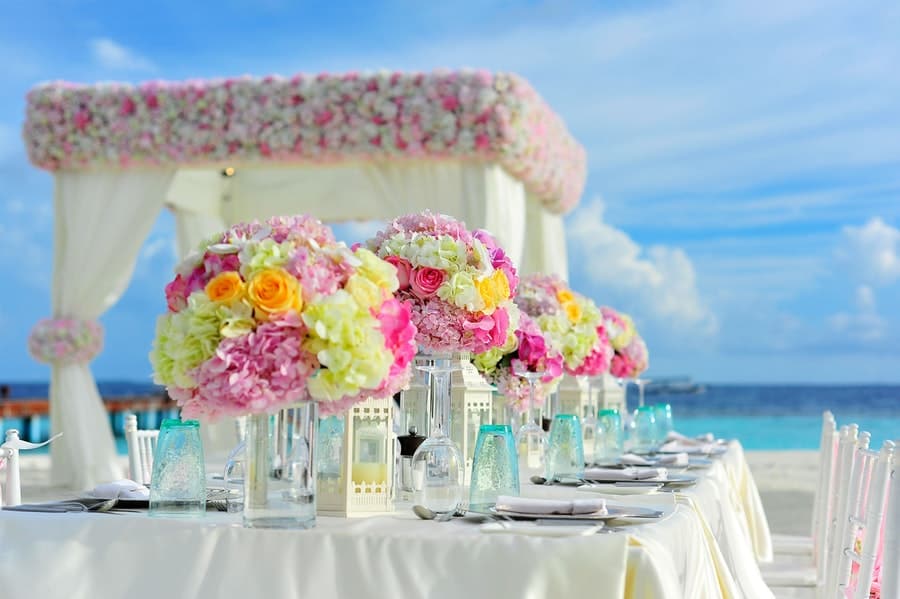 Natural water features such as ponds, lakes and even waterfalls can be amazing centerpieces for your wedding venue. If you have access to a venue with water features you can plan your celebration around them. The trickling sound, the reflective water and the romance of watching the water with a loved one can't be beat.
Conclusion  
You can bring nature into your wedding in small or large ways. It could be something as subtle as adding flowers to your hair and wedding dresses. Or it could be something grand such as including animals or water features into your celebration. Whatever you choose to do, it's sure to be perfect. Start a dreamboard of inspiration for your wedding and fill it with images of nature to get your creativity flowing when planning your special day.