Last Updated on March 8, 2022
So you've got all your content in place. Everything is topnotch, with heavy-duty research done to make sure that everything is both entertaining and educational. You even went the extra mile to make sure that everything is completely error-free.
But no matter how awesome your content is, it's not going to sell itself. You can't just wait for people to stumble onto it.
You have to make sure that you are opening up every single possibility for people to find you and the content you create. This is where content marketing comes in.
The Value of Content Marketing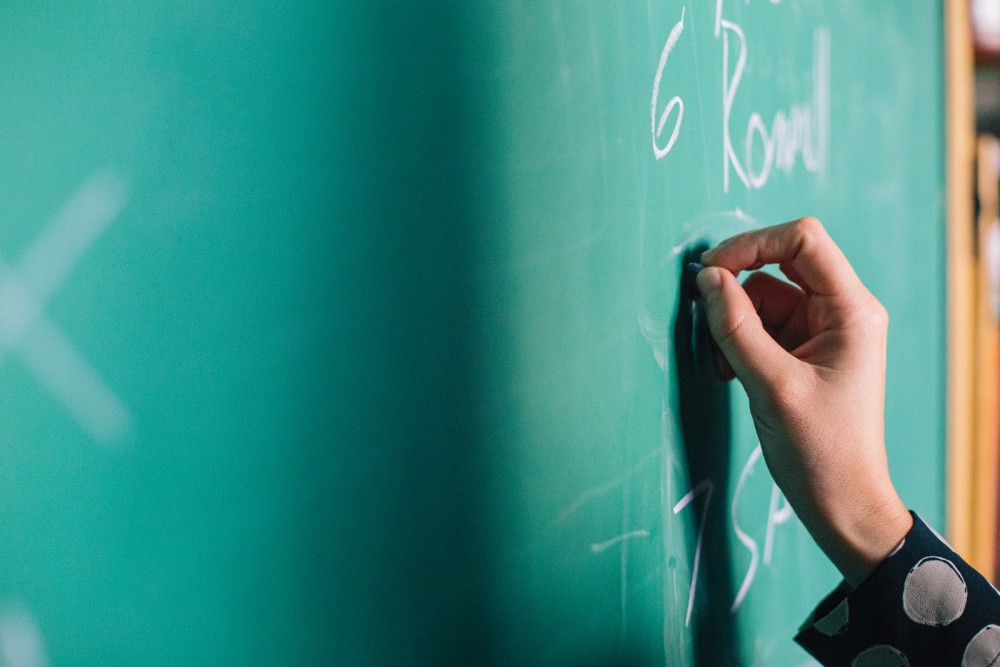 The Content Marketing Institute defines content marketing as a strategic marketing approach that focuses on the creation and distribution of valuable, relevant, and consistent content so that you can attract and retain a specific audience. Ultimately, this would drive profitable customer action.
With the heightened focus on content in the past couple of years, it does make one wonder how it all came down to this point where everyone expects their content to drive them straight to their targets and goals.
Well, that's because people have seen what content can actually do.
Businesses have experienced a huge change ever since they started looking at their content as a critical part of their brand.
Here are a few other reasons why YOU should start taking your content marketing a little more seriously, too:
Content marketing shows your knowledge and expertise.
Nobody buys anything from someone who obviously knows nothing about what their industry is supposed to do and what their audiences want and need. When you market great content, it shows that you are well capable of what you are doing, you se yourself up as a real expert in the field.
Content marketing is not at all about selling your products and services blatantly to your audience. It's all about proving yourself worthy as someone who knows what they are talking about first – people buying what you have to offer will come as an after effect.
Content marketing increases traffic to your site.
How do you expect people to buy your product or service if you can't even get them to visit your website? That's exactly what content marketing will do. It increases traffic to your website, therefore increasing the chances of people discovering what your brand is about and what you have to offer.
Even more importantly, content marketing does not just send ANY kind of traffic your way. It sends you the exact kind of audience that you need. After all, what use would thousands of daily visitors be to you if they only end up not needing your products, or not responding to your call to action?
Content marketing drives numbers.
Yes, your content does not directly sell your product. Content should be focused on educating, and not selling. But this does not mean that it does not help drive your numbers so that you can start reaching those targets you have always been longing to reach.
A lot of businesses fail to see what an important driving force their content is simply because they are unable to directly track their ROI against the amount of content marketing they are doing. Take a moment to observe your surroundings. Big brands are not spewing out one piece of great content after another for nothing.
Knowing what a huge deal content marketing really is, it all becomes very clear now why every brand needs it. And for you to effectively manage the entire process, you're going to need a great team.
The People You Need
Let's start with a checklist of the kind of people that you need for your team. What kind of roles should you be looking at?
Strategy and Creative
For your content to stand out, you need to have the most creative minds that could make that happen. You need people who won't just jump into any marketing trend that happens – you need people who will set the trends themselves.
A very good asset in this department is someone who's great at data visualization. Statistics, market data, facts and figures – these could all look boring to people outside your office. But with the right visualization, you can make people realize that all this isn't so boring, after all. This is what makes your audience realize that these data you are presenting actually affects them in multiple ways. And that's where they start listening.
You also need a great editor and a rockstar copywriter who will deliver the kind of content that your audience will want to read. You don't want your content to be low quality, filled with grammatical errors and inconsistencies – you need someone who will sound like an expert and a professional from every possible angle.
If you have no resources to hire an editor yet, then you might as well settle for a copywriter who can play that role – someone with great mastery of words. This will eliminate the need for someone to fix their work.
Outreach and Promotion
Is your content reaching the right people?
With the continuous evolution of the digital world, some people think that virality is all that you need to sell a product. But again, what use do you have for thousands of people seeing your content if they are not the right people to begin with?
This is where your outreach and promotion team comes in. Yes, they make sure that your content goes viral, but not just to anybody. They make sure that your content reaches the right eyes, the kind of audience that has an actual need of your products and services.
There are quite a few tools you can use to get this job done. You have apps that would allow you to discover key influencers you may want to connect with from different industries, or tools that allow you to communicate seamlessly with the people you need to talk to.
Pair up the right kind of tools with the right kind of people, and you've got yourself a winner.
Analytics and Reporting
We mentioned earlier that a lot of people do not realize how important content marketing is for their business because they just don't see the numbers that it brings in. This is why you need someone who will compile all this data for you. You wouldn't want to feel as if your efforts are being wasted, would you?
When you have an analytics and reporting team, you can see how any of your strategies are affecting the entire operation. Did a certain post pull your number of visitors up? Did your numbers dip when you tried a new approach? Is there a specific piece of content that brought in the most number of visitors who actually converted right then and there?
With this kind of information, you can easily adjust your approach until you get the perfect blend that would give you green marks across the board. You can finally find out what ingredients you need to get the right people to read your content, and get them to click through and convert according to what your call to action is. You can also get rid of strategies that just aren't working anymore and focus on the ones that are bringing in the actual numbers.
With the right kind of people in your team, you can be unstoppable. Especially when they know exactly how their roles connect and intertwine with each other, you can have the kind of success that other can only dream of for now.
Content Marketing Workflow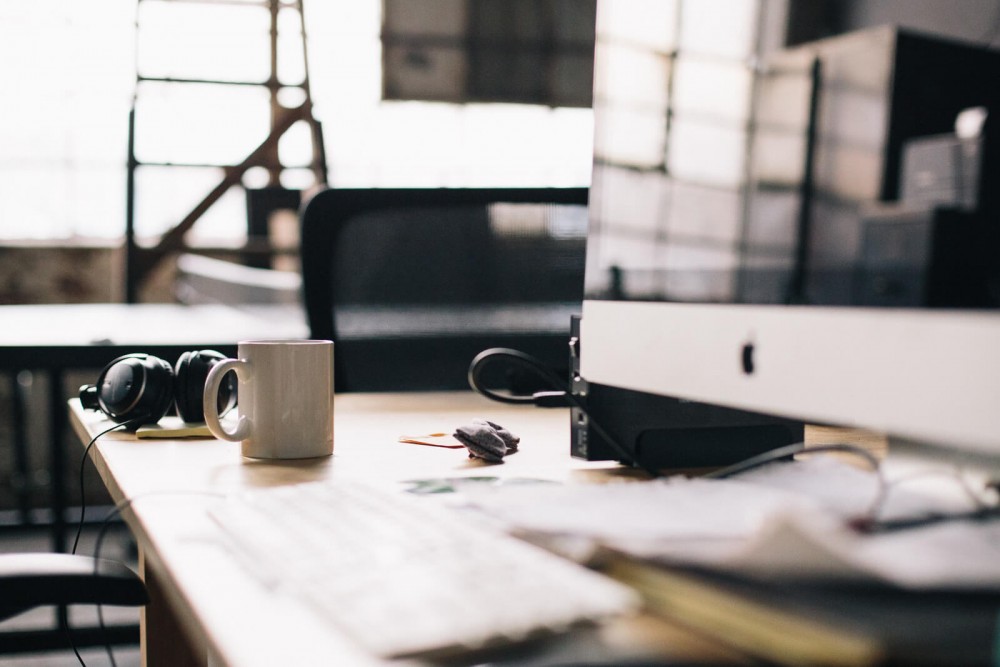 Now that you have the right people holding the right roles, you would have to create processes that would allow them to work together seamlessly. This workflow would ultimately bring you the results that you need for your entire project to work.
1. Create and Manage
It all starts with your content. You write according to what your audience wants to know. You write about things that interest them. You deliver information that would be most beneficial for them, with the intent to influence their buying decisions later on.
Of course, creating your content comes with the responsibility of managing them accordingly. You have to make sure that you deliver accurate information all the time, with content quality matching the image that you want to portray.
2. Optimize, Aggregate, and Curate
To optimize means to make sure that you have nothing but the best possible outcome from your content. You place the right number keywords that would draw the right people in and create relevant links that would pave the way for your audiences to discover where you can be found. You make sure that the first thing people find when they look for services that relate to what you do would be you and ensure that what they find suits their needs, their wants, and their tastes.
To aggregate means to combine different separate elements and turn them into a whole. Content marketing is all about putting together all the right things to deliver a complete set to your audiences. You discover their needs, create products and services that cater to these needs, and deliver the solutions. You put together different variables obtained through research and other methods, making sure that when you present your content, your audience does not even need to look around for other options.
To curate means to select and organize. With the amount of information that this day and age offers, you can't just pick them all and dump them in front of your audiences. Because they deserve nothing but the best, you pick through the entire collection and choose the ones that would matter the most. This way, you never go beneath the level of quality that you are aiming for.
3. Converse and Listen
Once your content has been delivered, you connect with the people you want to reach through it. You ask for feedback. You find out what you did right and what you did wrong. You listen to everything that they have to say about it.
Remember that every piece of feedback you get from your audiences would be very valuable to your cause. Positive feedback tells you what you should keep on doing, while negative feedback tells you how you can improve.
And when you ask for feedback, be as specific as possible and as relatable as possible. It's not about giving generic responses. Ask questions. Try to get specific answers. Be personable. This is the best way for you to find out whether what you're doing is actually working, so make the most out of it.
4. Measure and Learn
Your content is out there, and the audience has said their piece. Now, it's time for your team to look at the results in numbers.
Measure specific points that you believe matter the most and pinpoint areas where you struggle as a team. Think about was for you to improve, especially when you see numbers that are quite far from what you are originally aiming for.
Learn from your successes and failures, then tweak your next steps according to your experiences. Make sure that when you go back to step 1, you'll be retaining the good practices that proved to be efficient and remove the bad habits that caused your numbers to be a little less than satisfactory.
Repeat this cycle over and over again, and in time, you'll find the right rhythm that delivers the numbers that you need.
With great content comes great responsibility, but when you have a great team to work with, the responsibility is shared, making things less tedious, less stressful, and more efficient, more effective.
Resources
Here is a list of actionable resources that will help you execute your content marketing strategy.
Apps
Respona – Respona is the all-in-one PR software that enables brands to connect with relevant journalists and bloggers, in a matter of minutes.
Contentmarketer.io – Find anyone's email address. Promote content, build links, and connect with influencers.
Coschedule.com – A drag-and-drop editorial calendar for WordPress.
Filament.io – Shows you how to make your blog more engaging.
Semrush.com – A powerful and versatile competitive intelligence suite for online marketing, from SEO and PPC to social media and video advertising research.
Buzzsumo.com – Analyze what content performs best for any topic or competitor.
Zemanta.com – A content suggestion plugin for content creators that suggests links, images, keywords and tags that are content relevant.
Contently.com – Contently provides editorial and engagement tracking tools that help brands craft, maintain, and optimize a high quality content strategy.
Podcasts
Books
Last but not least, I would like to mention Contentmarketingstack.co, a curated directory of content marketing resources. Good luck!