Last Updated on January 24, 2023
Websites are no longer just a trend. Since they were first introduced to the world, they've basically become a necessity. Businesses can hardly strive without an online presence and not having a website certainly diminishes their reach.
People use blogs and sites to earn money or get recognition, not to mention create professional profiles online that can boost their career.
That being said, whoever you are and whatever you do, a website is a sure way to go. It costs almost nothing but can give you recognition like nothing else can at this point. Thanks to platforms like WordPress, this is no longer a challenging and terrifying task.
The platform has helped thousands of people in creating amazing websites and is considered the number one choice among marketers and Internet users worldwide.
If you're looking for ways to create a great WordPress website in 2019, then this is the perfect guide for you. Today, you can literally make a website for free or pay a ridiculously low cost that will earn you great recognition and potentially, the big bucks.
Domain and Hosting
Any website requires two essential things: domain and hosting. Without these two, you cannot possibly create a WordPress or any other kind of a website.
The domain name is the address you'll be using on the web. It is what people will type if they want to find your website and pages, and what search engines will use for your ranking.
Web hosting is the service that links your domain and website to the Internet. Without a web hosting, you can't get the name you've chosen or the website you create out there. You need this to store the content, files, and images and make them visible to the audience.
1. Domain name
To have a website, you must actually own a domain name. You will be the only person who has that domain, which means that when you're choosing one, you must find a name that no one has purchased before.
There are plenty of options for you when it comes to the domain name. If you are inexperienced in selecting one, kparser will help you generate a good one in no time.
2. Web hosting
Nowadays, some hosting companies offer domain names free for a certain period. The rest of them have quite affordable prices, somewhere in the range between $15 and $50 per year.
When choosing a web hosting company to get your website on the web, you are best off selecting the most popular options online. Today, even WordPress has this option, so you can basically purchase everything on the platform all at once.
WordPress Installation
There are plenty of website builder options, but WordPress is by far the most popular platform in the world. It is the platform of over 30% of all website users on the Internet. There are free and paid plans, as well as the widest selection of extensions and website designs.
Here is how you can install and setup WordPress:
WordPress is free, so all your investments go in hosting and domain name. Bluehost, the official partner of WordPress currently offers the best price for hosting and give great discounts to people who create their first, new website.
Once you have your domain name and hosting, you have to select a plan for the website. The Basic and the Plus plans are available for all users.
Next, select a domain name or write down the one you've already purchased. This will take you to a page that requires some account information like a name, email, and address. You can use this page to purchase some extras, but those are only optional and you can add them later on.
Finally, if you haven't paid for your domain name, you need to add your payment information and complete the purchase.
This action will take you to the hosting account dashboard. You'll have to enter the domain name, username, and a password you'll use to access the website. Check all checkboxes and click 'Install'.
Once you complete this step, you'll have WordPress installed on the website. When you do, a link will appear saying 'Installation Complete'. When you click it, you'll be taken to the WordPress login page where you can use your login details.
Whenever you decide you want to access the website, this is the URL you'll use:
http://www.yourdomain.com/wp-admin
Key WordPress Components
WordPress has never-ending options you can use, but if you're new to this, there are few components you should definitely learn about.
The first one is the theme.
The theme is the visual appearance of a website. The first thing you should do when you install WordPress is to change the appearance with a theme that fits your preferences and the website's purpose. If you want, you can leave the custom, basic theme on the website. However, there are millions of choices, both free and paid, that you can choose to be your theme.
The second one is the front page.
You need to set up a homepage for your website. When you visit Settings > Reading in the admin area, you can select the static front page option and choose the page you want to be your homepage.
The third one is the site title and tagline.
There will be a field that says: 'just another WordPress site'. This is accurate, but no one really wants it to stay on their website, do they? You can use that field to change the title and add a tagline that is unique to your website.
In addition to these three components, there are several more you have to check and probably customize to fit your website idea. These include:
Comment settings
Navigation menus
Header photo
Plugins
How to Add the First Entry to the Site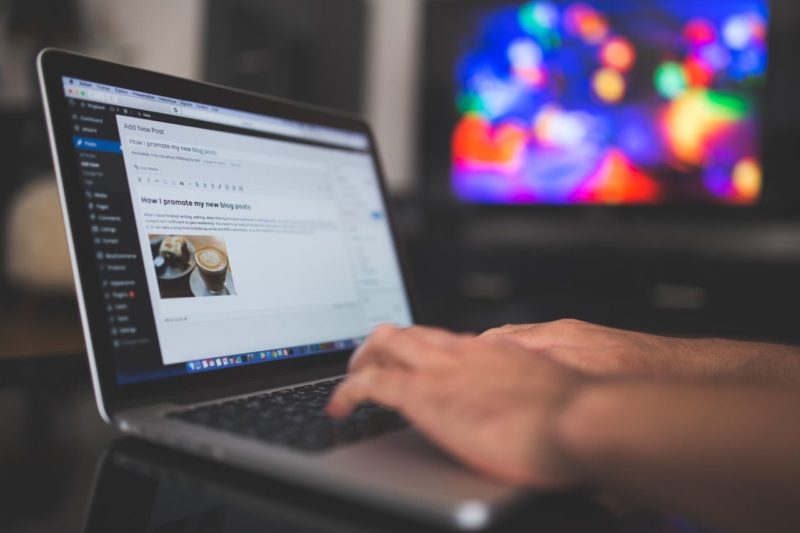 Content is the most important element of any website. There are two content types you must know of: posts and pages. The posts are the individual content pieces you are publishing, while the pages are where those posts can be found. Pages are static content such as an about page or a contact page.
You can always edit these, so make sure to get acquainted with them first without worrying about the details. Go to Pages and click on Add New. Once you create a page, you can add content to the text editor in the form of text, images, videos, links, or audio. When you're ready, publish the page and make it live.
The same applies to posts. Go to Posts and click Add New. Add the content and format the post by including tags and categories. When you're done, press publish.
Recording
You can choose to record and schedule or publish your pages. If you don't want them to go live right away, you can save them as drafts. If you'd like them to be published at a set time and date, schedule the content to publish at that time.
Records and Headings
Whenever you create a post or a page, you'll be asked to add a title. But, when it comes to actual posts, whether blog posts or otherwise, you'll need headings too.
These make the content readable, more attractive, as well as SEO friendly. Learn how to use headings to improve the SEO and make sure to implement them in every post you publish.
Publish Post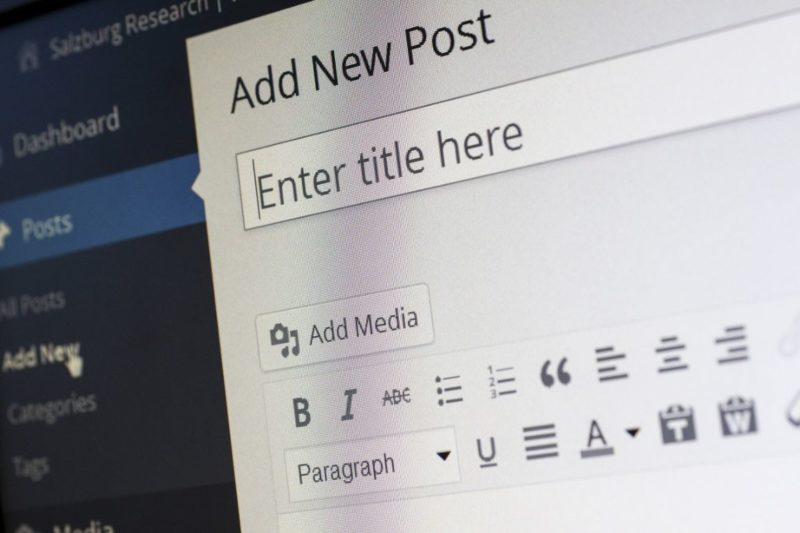 Publishing your post is extremely easy. When you're absolutely sure you want to publish, just click the Publish button. You can change the content later if you wish to, or schedule it to publish later.
The Main Sections of the Admin Panel
The popular admin dashboard at WordPress called WP admin panel is the main tool to use when you're managing a website. This is the place where you will do everything from choosing a theme to publishing content.
When you log in to your WordPress dashboard, you'll see the main widgets like activity, events, drafts, etc. These provide you with an overview of the website and statistics.
The most important sections that you'll probably use whenever you open the dashboard are the menu options in the left sidebar. Here you will find the posts, pages, comments, plugins, themes, widgets, menus, and other appearance and functionality tools that make your website what it is.
Final Thoughts
With the help of these steps and tips, you'll learn how to create your first pages and make your WordPress site go online. However, when it comes to mastering WordPress, the best trick you will ever have is practice.
After a while, using the platform will become a habit and will take much less time than at the beginning. After all, this is the simplest and most popular website platform in the world!