Congratulations! Now that you officially have a brand of your own, you can start opening up a million possibilities that would give it the kind of following and earning potential that you've always wanted.
The huge following and the profits, however, will not come to you overnight. If you feel that starting the brand was already hard enough, maintaining it and pushing it to grow bigger is a different challenge altogether.
This is where the need for constant monitoring comes in.
Managing Your Brand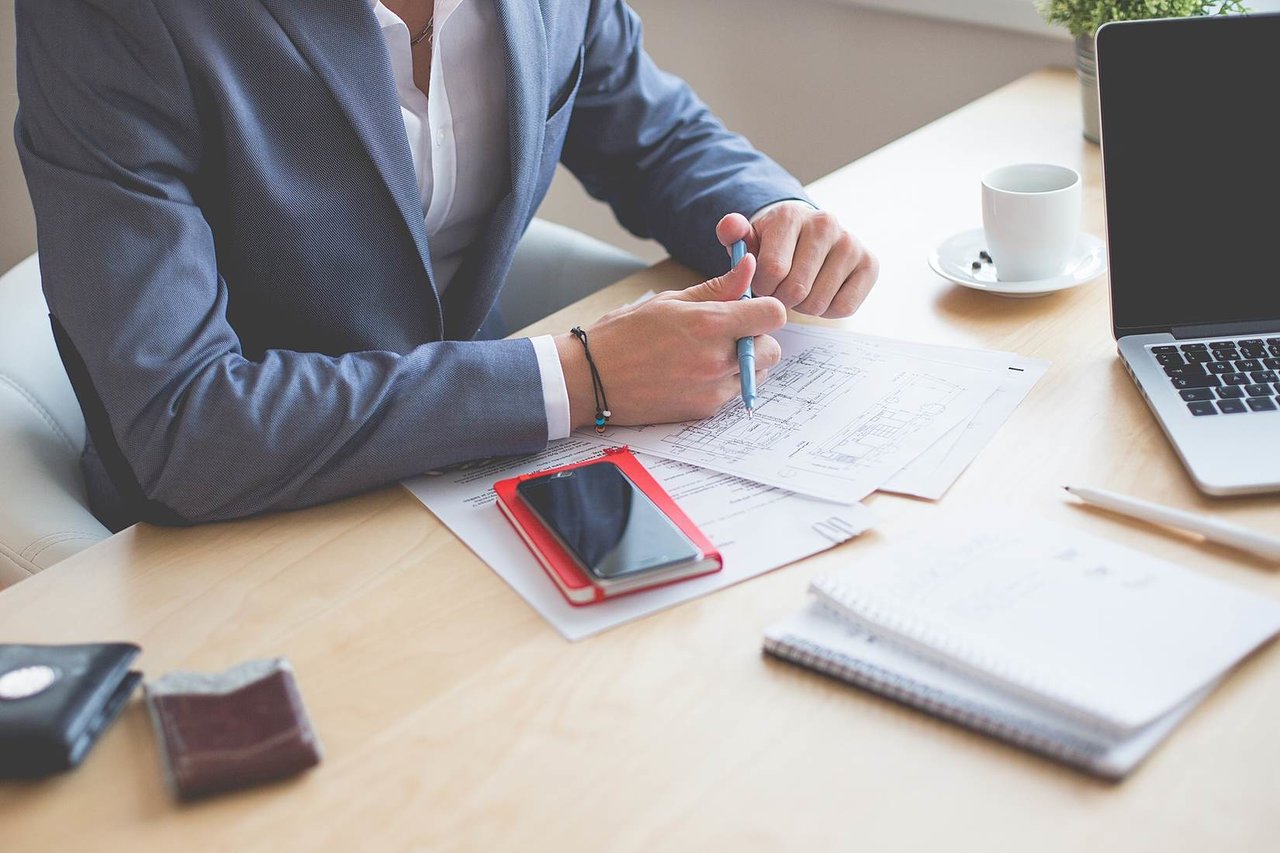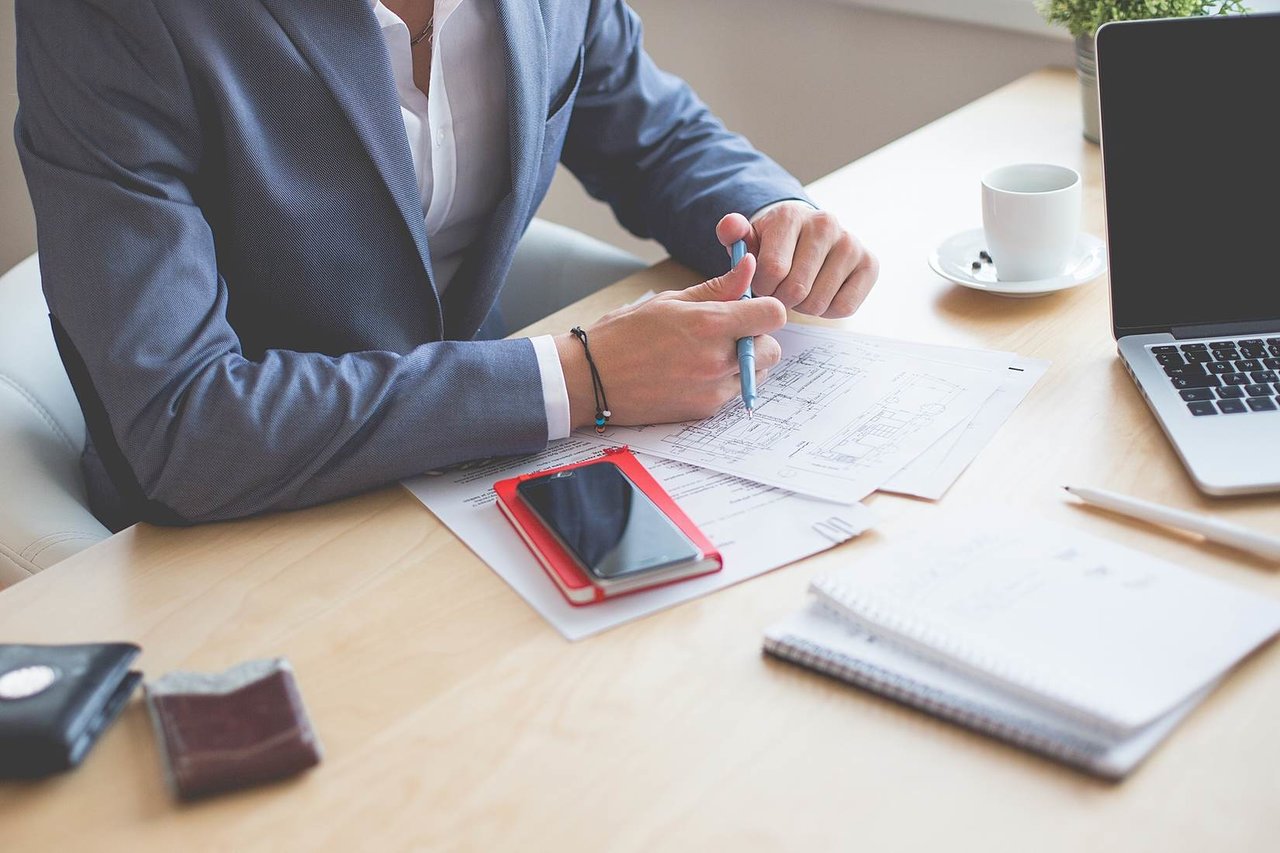 Brand management is a basic marketing principle and function that proves to play a critical role in growing your brand and leading it towards success. Whether you're a business owner or a blogger, a marketer or an analyst, brand management will always be a crucial part of your job.
Here's the basic thing you need to remember about managing your brand – if your name or brand is important to you, then what people say or think about it should also matter.
This is why brand management is important, and one of the most important parts of managing your brand is monitoring everything that goes on around it.
Every time your name is mentioned on a tweet or Facebook post, you have to know exactly what it was about and how people reacted to it.
Every moment your brand was seen in a random picture from some viral post, you have to stay on top of it to see if it brings in negative or positive results.
Yup, as early as now, you can probably imagine how overwhelming this could be. With the millions of social media posts and other forms of publicity that you may be getting, how can you possibly stay on top of all of it?
Don't worry, that's exactly what this guide is for. We can't promise you that this is going to eliminate all the stumbling blocks along the way, but it will definitely equip you well enough to deal with them more efficiently, leaving you to emerge victorious at the end of it all.
Making Your Brand Bigger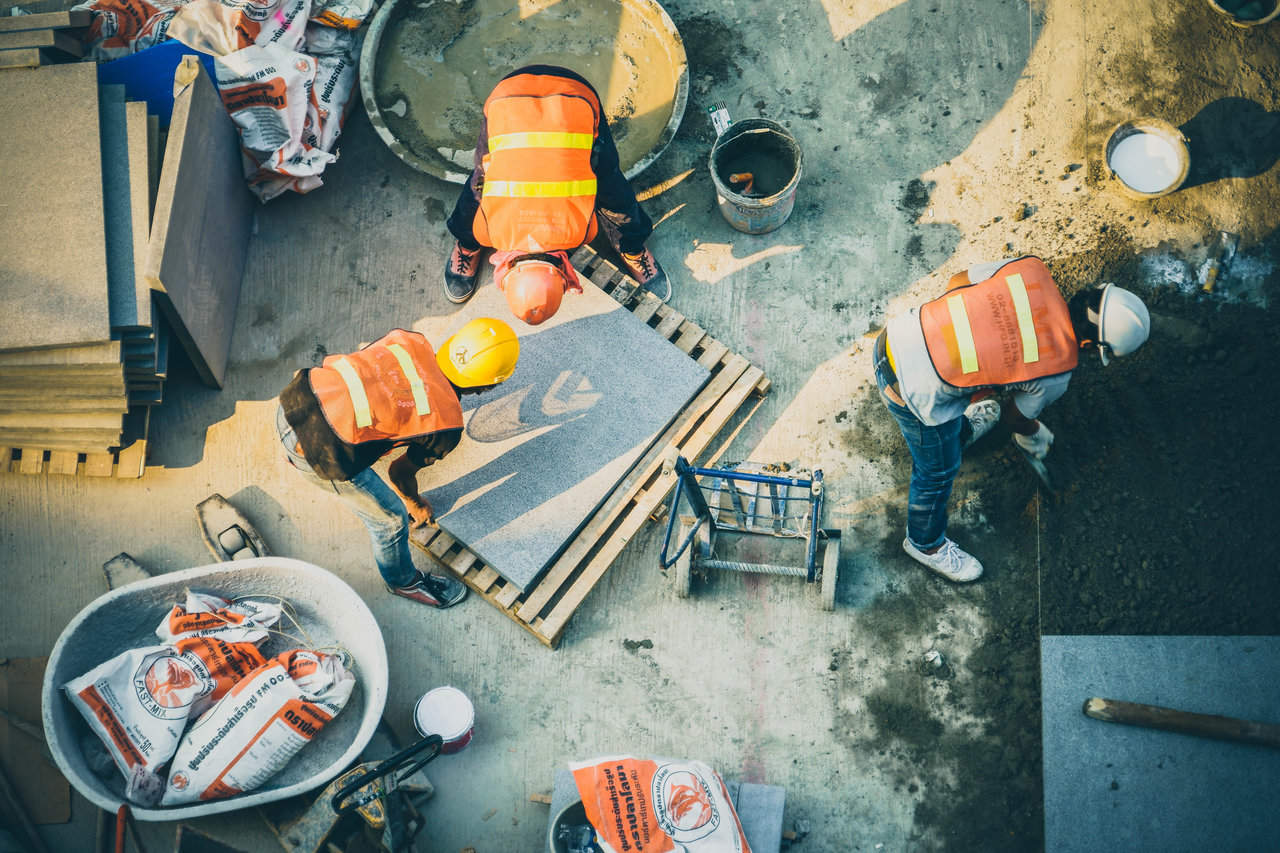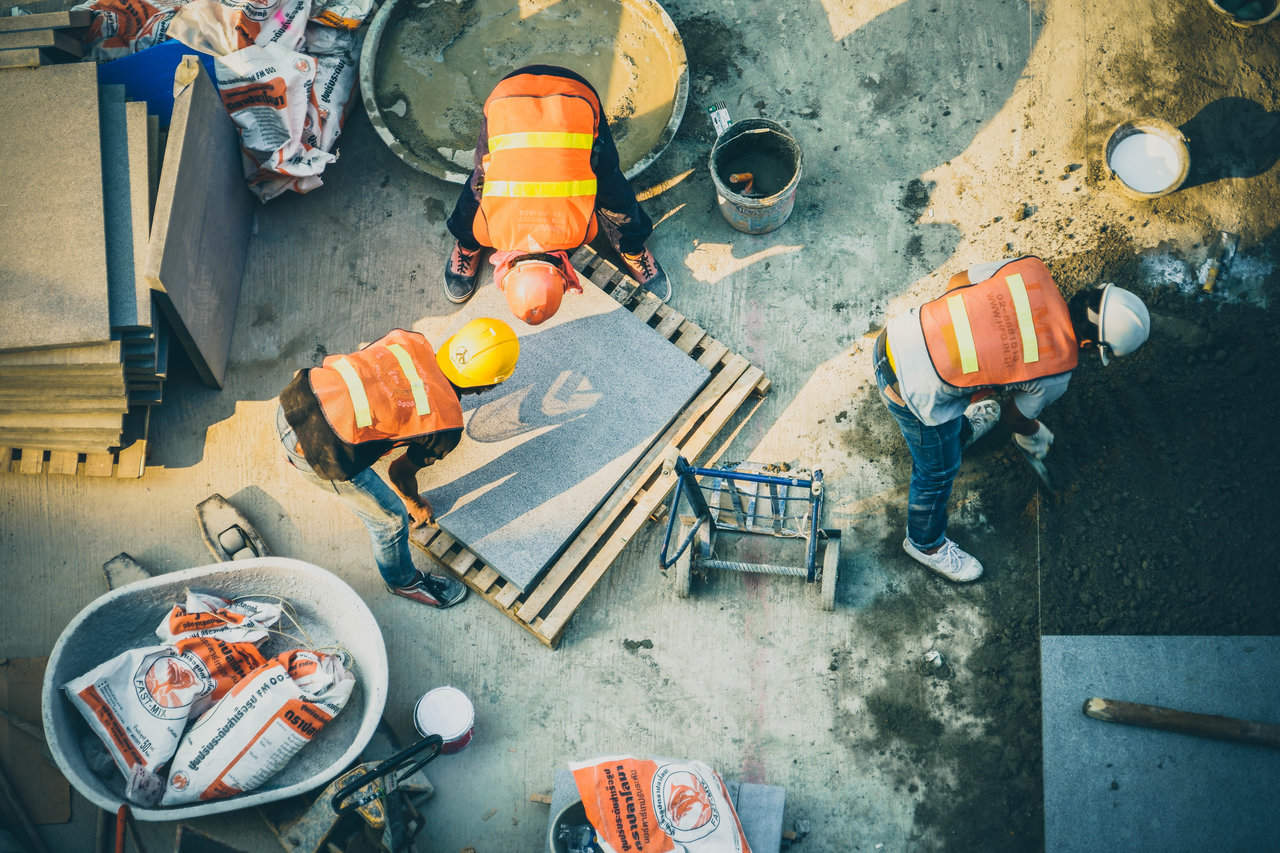 Here are a few things that you should do to make it easier for you to control and manage your brand and how it looks like to your audience:
1. Control How It Comes Up in Search Results
Try searching for your name or your brand on Google. What do you see?
If you receive nothing but a few scattered results here and there, then you could be in big trouble. Control how your brand appears to everyone else by using tools that search engines provide for people like you.
Try out Google Authorship and Rich Snippets.
Google Authorship allows you to link your Google+ profile with any piece of content that you create. Think of it as your ID badge. The moment people search for your name, a cool profile comes up, complete with your picture. This adds a certain level of credibility to your name and every piece of content that shows up under it.
You can even have videos appear under your name once you've linked your profile with all your content through the use of Authorship and Rich Snippets. Link in your social media sites too, to help your content appear higher on search results pages.
2. Do guest postings.
You can't just limit yourself to your own content within your own pages, you have to be able to branch out and appear in other people's pages as well.
This is where guest posts come in.
Check out popular websites within your niche and find out how to make your content appear in these pages. Before you know it, your name or your brand will be considered as an influencer in your field as the search results becomes a mix of your own content within your own pages as well as those in other people's pages as well.
3. Make your brand stand out.
Especially if your name is a little too common, you can't exactly expect people to know the difference between you and your other namesakes off the bat. Sure, it's an important rule to use unique names when you're creating a brand, but what if you don't have any other choice?
If your own name is your brand and your name is something like John Smith or Joe Jackson, don't worry. It may not be time to file for that change of name just yet.
Separate your name from the others by attaching something to it, something that would make it more distinguishable. You can say that you're John Smith the Marketing Guru, or Joe Jackson the Branding Star for example.
You can also consider adding your middle name in if it's unique.
4. Practice consistency in all digital formats.
You can't expect people to recognize your brand if your different social media profiles use different profile pictures, different profile names, and different approaches. Make everything consistent from one social media profile to another. Make sure these are consistent with your website as well.
Lastly, make sure they are all consistent with the image that you want to portray as a brand.
5. Create a positive image for your brand to distract from the negative publicity.
Every brand gets a wee bit of negative publicity sometimes – that's a given. It's all about how you make people pay more attention to your positive side that could make them give less weight to the negatives.
If someone wrote a negative review about your product and service for example, reach out to the person who wrote it and find a way to turn things around. Don't lash out, remember that every negative review is an opportunity to create a believer out of a skeptic. And these converted followers are the ones that would matter the most.
Now that you've taken the first few steps to make your brand bigger, it's time to start managing and monitoring how it goes.
How to Monitor Your Brand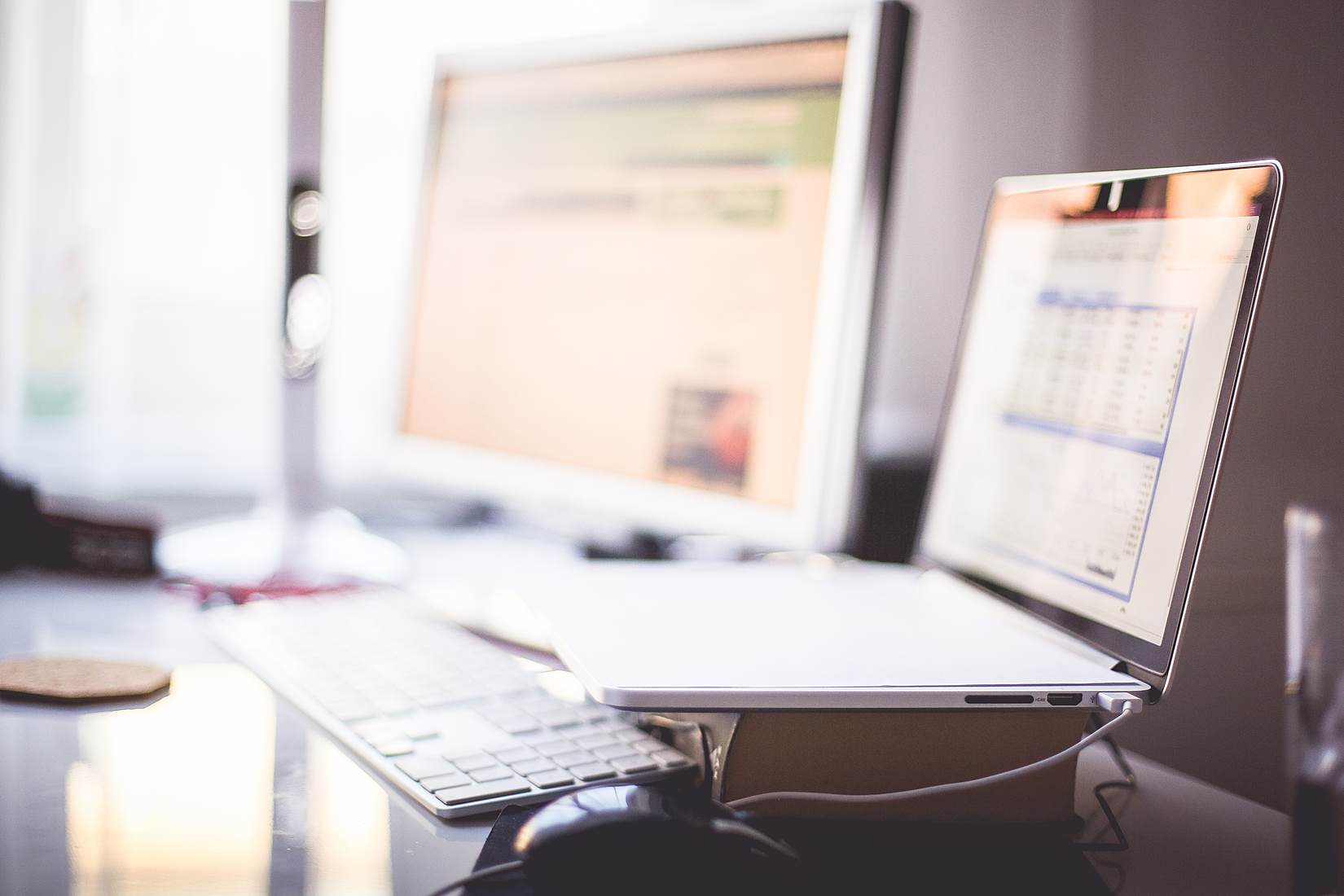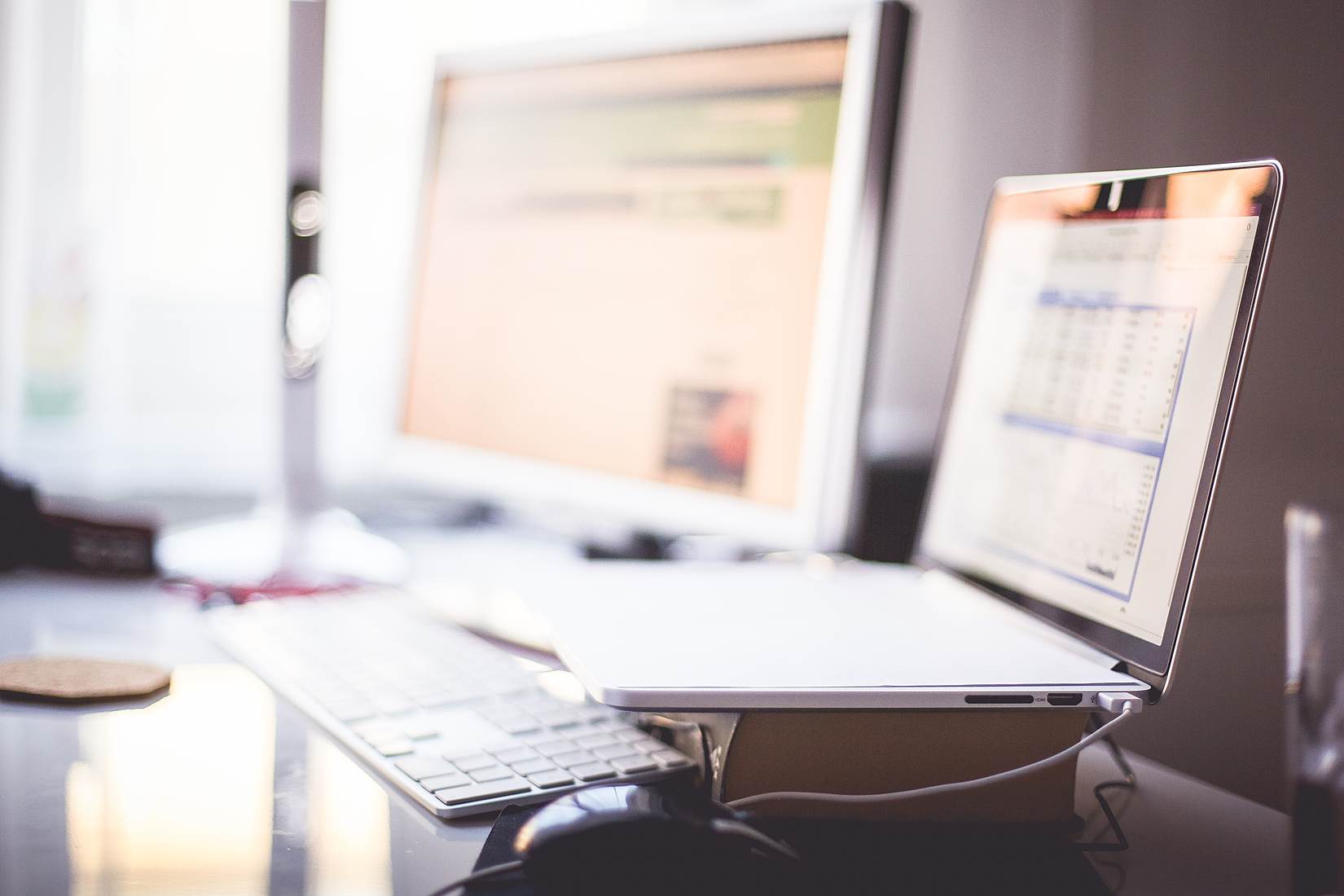 The bigger your brand gets, the more you have to monitor. That is, after all, the price of success.
It's a good thing that digital media has provided awesome tools to help you sort everything out, from Twitter mentions to Facebook updates.
Here are some of those tools, as well as a few pointers on the best ways for you to use them.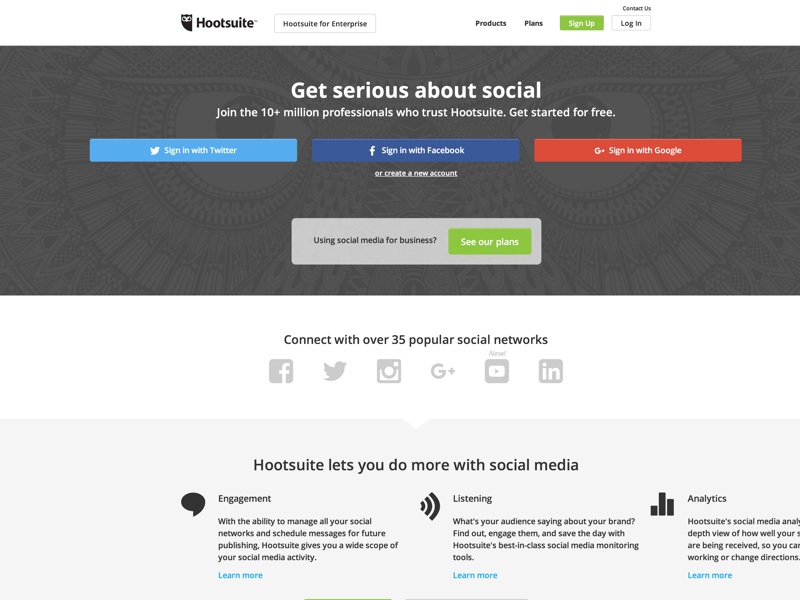 It's definitely the go-to social media dashboard used by most social media managers and brand marketers. It basically allows you to manage multiple social media profiles, laying them all out in organized tabs and columns. This is perfect for those who have a number of different Twitter profiles to take care of. The moment anyone mentions you using your Twitter handle, expect Hootsuite to let you know right away.
Aside from mentions, you can also use Hootsuite to monitor different search terms in case your name gets mentioned somewhere with the person posting the tweet failing to tag you properly. You can monitor hashtags for example, or add quotation marks to possible search terms so that Hootsuite can filter exact matches to these keywords for you.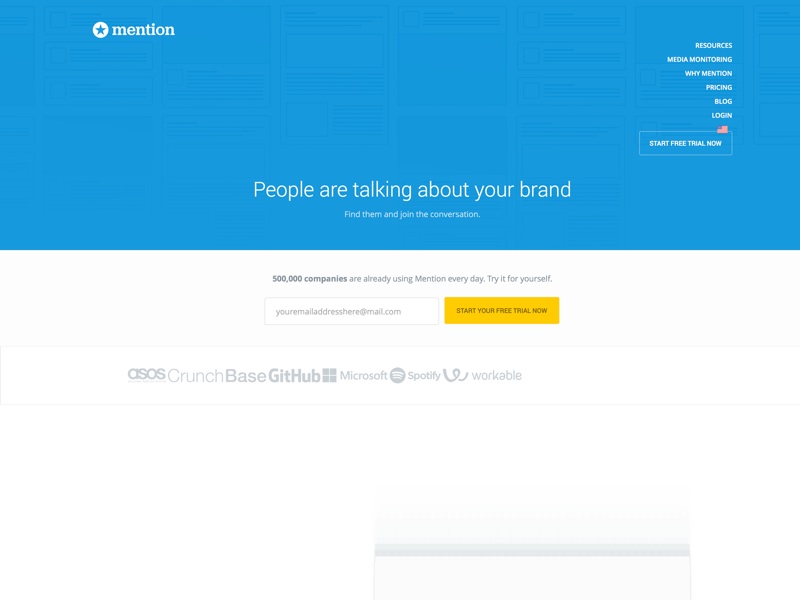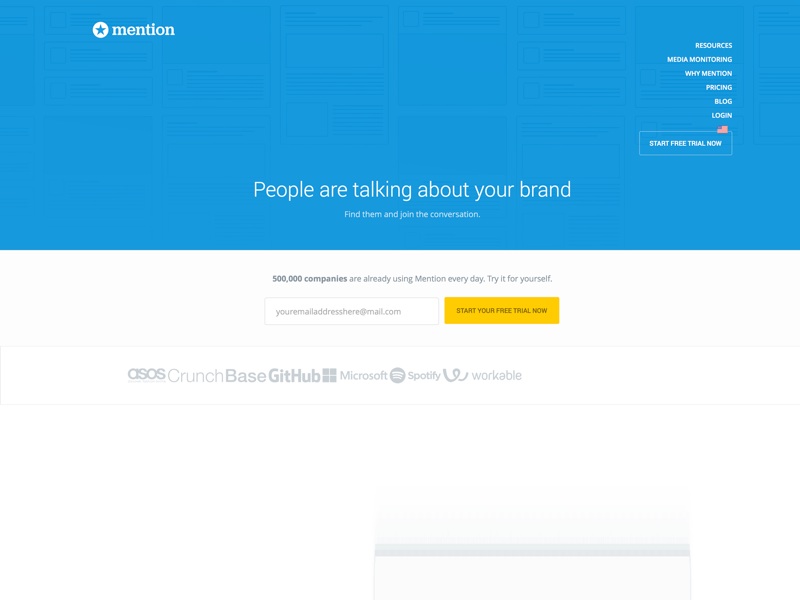 Mention, just like Hootsuite, gives you the ability to monitor a number of different social media profiles all at the same time. But where Hootsuite is the perfect tool for those who value Twitter over the others, Mention is the best tool to use for those who would rather stay on top of their Facebook profile.
You can go for the free plan, or you can go all out with their $29 pro plan.
What does it do? It basically lets you in on any conversation that mentions your name or your brand – all this in real time. This makes it a great way for you to control any negative comments or feedback you might be getting, allowing you to find solutions in making it a better experience for the person involved.
It's also the best way for you to acknowledge followers and brand ambassadors right away, making them feel even more important and strengthening their ties to you and your brand.
Feels like real time updates are too much work? Mention also allows you to opt for daily or weekly updates instead of real time ones as well.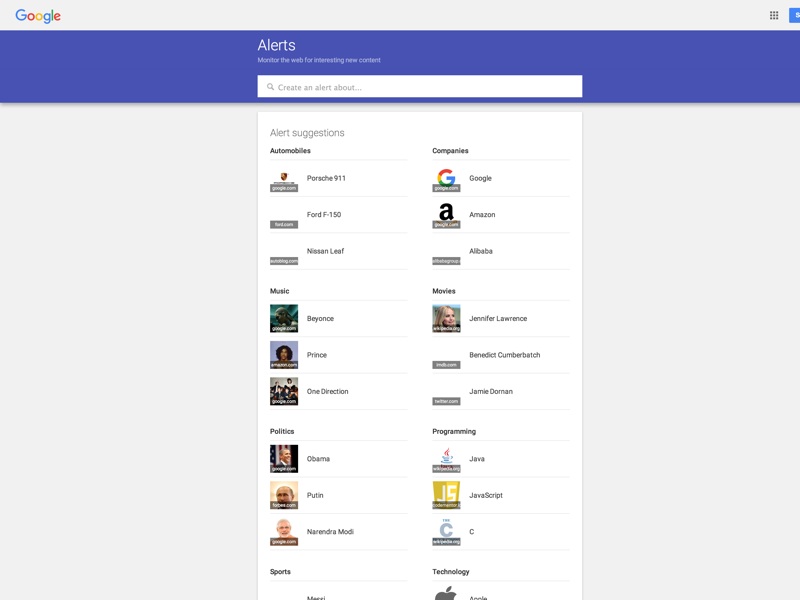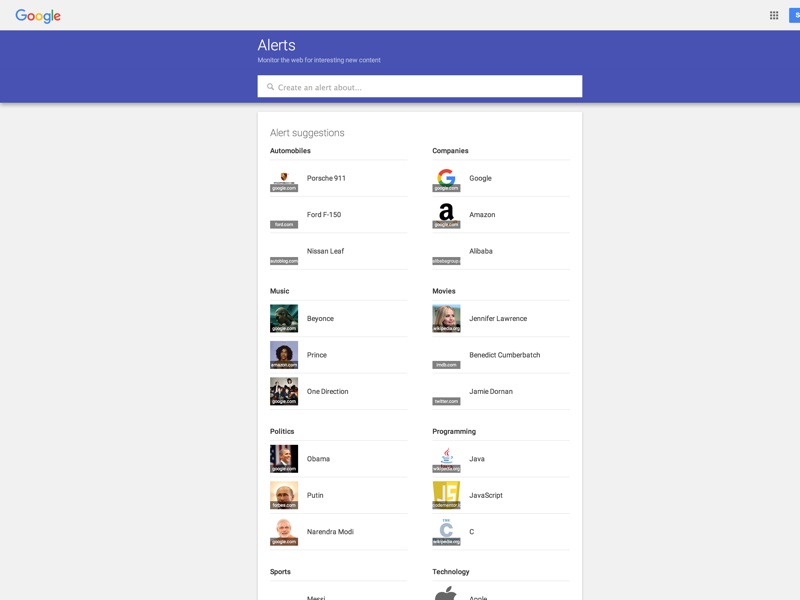 Negative publicity on Facebook, Twitter, or other social media sites are somehow manageable, especially if your name has been tagged or mentioned. But when it comes to negative reviews or bad publicity coming from blogs and other people's webpages, it's harder to control the damage.
If you want to effectively monitor websites or blog pages, Google Alerts is the best tool for you to use.
Basically, you can ask Google to keep a lookout for relevant keywords. This could be your name, for example, or the name of your brand. The moment these keywords are mentioned anywhere on the internet, you will receive an alert from Google. From here, it would be easier to sort out the good stuff and the bad stuff you're getting from random pages all over the internet, allowing you to respond and react more effectively to each of them.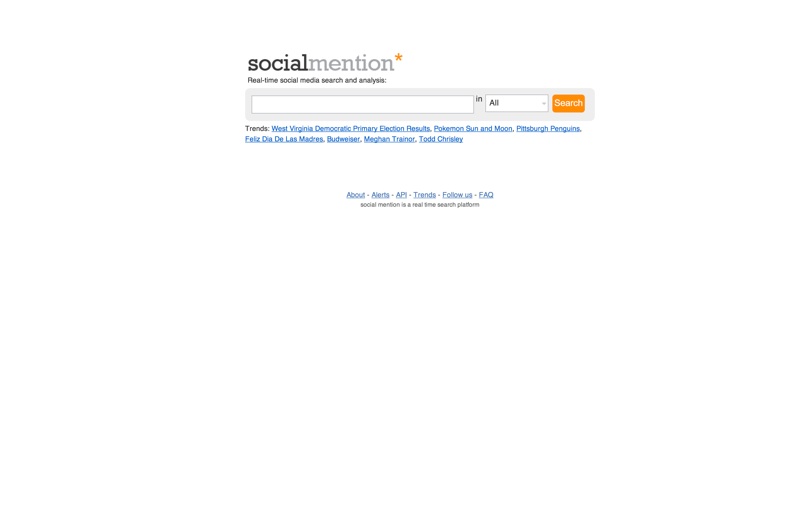 Social Mention is another tool that works the same way as Mention. This could be an alternative that you can use in case the other tool doesn't meet what you need.
Through Social Mention, you can also monitor a lot of relevant statistics for your brand like:
Brand Strength – How often is your brand being discussed?
Passion of posting – How likely is it that someone else repeats any mention of your brand?
Sentiment – Are the mentions positive or negative?
Reach – How influential has your brand become?
Other pieces of information that Social Mention can give you are relevant users, hashtags, keywords, and sources.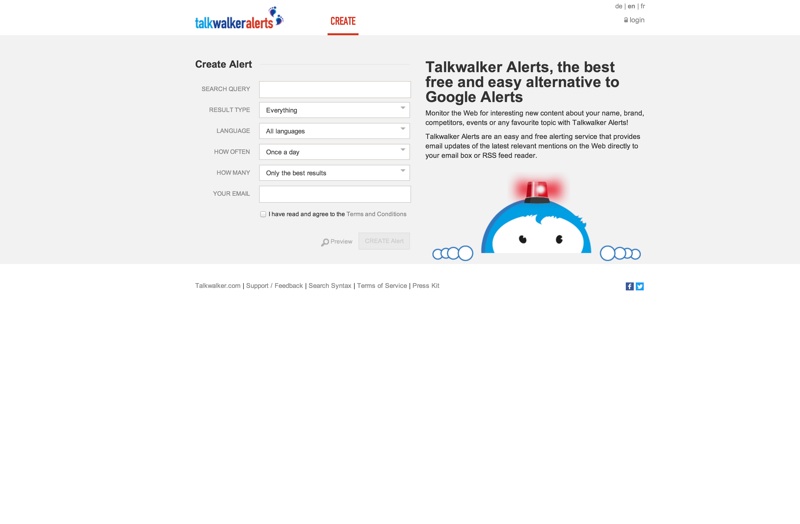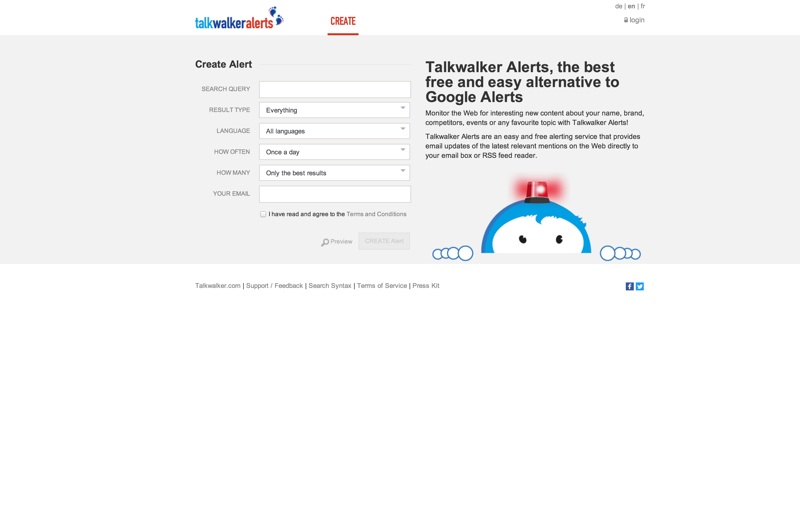 TalkWalker is similar to Google Alerts in the sense that it gives you an overview of your brand and the mentions that it receives based on relevant keywords that you set. The tool sweeps over everything, including social media posts, websites, and basically everything found online to see how many times your brand is mentioned, how high the engagement levels are, and if there are any influencers talking about your brand.
You can even check out the world map that they have to see where each of these conversations are coming from. This is perfect for brands that are aiming for a more global reach instead of a localized one.
To make the presentation of data even more efficient, you can simply hover over different areas around the map and a pie chart will appear, showing you the data for each locality.
Quite honestly, TalkWalker is not as thorough as other tools. However, it does add some decent coverage for the stats that I work with, so I use this in tandem with the other tools that I mentioned above. This way, I know for sure that I have all my bases covered.
With a growing brand comes more responsibility, which means a bigger and a more complicated job for those trying to manage the brand. It's a good thing that the whole word has gone digital, making it easier for you to manage your brand no matter where you are.
Just remember that building your brand is not always going to be cotton candy and rainbows. Yu may find more challenges than you initially expect. But that's okay. The more challenges you go through, the stronger your brand gets as well. And each of these challenges become lessons that you can use to make your brand even bigger and better.
Keep building your brand and keep setting targets that you believe will take you to the top. And once you've reached the top, never stop monitoring your brand. This is the only way for you to ensure that you stay on that position for as long as possible. It's also the best way for you to build even more steps higher, creating more opportunities for you to branch out and become bigger then ever.