Last Updated on March 3, 2023
Social media marketing is one of the most effective modern-day marketing strategies. Aside from there being a lot of free ways to advertise on various social media channels, there are also paid ad formats that provide marketers with more advanced capabilities such as targeting specific subsets of users as the audience of your ads.
Advertising through Twitter is one of the most recommended paid social advertisements. It can help you effectively target your desired audience by coming up with tailored lists. This article will help you understand Twitter's Tailored Audience better, and how you can maximize it for the best results.
What is Tailored Audience?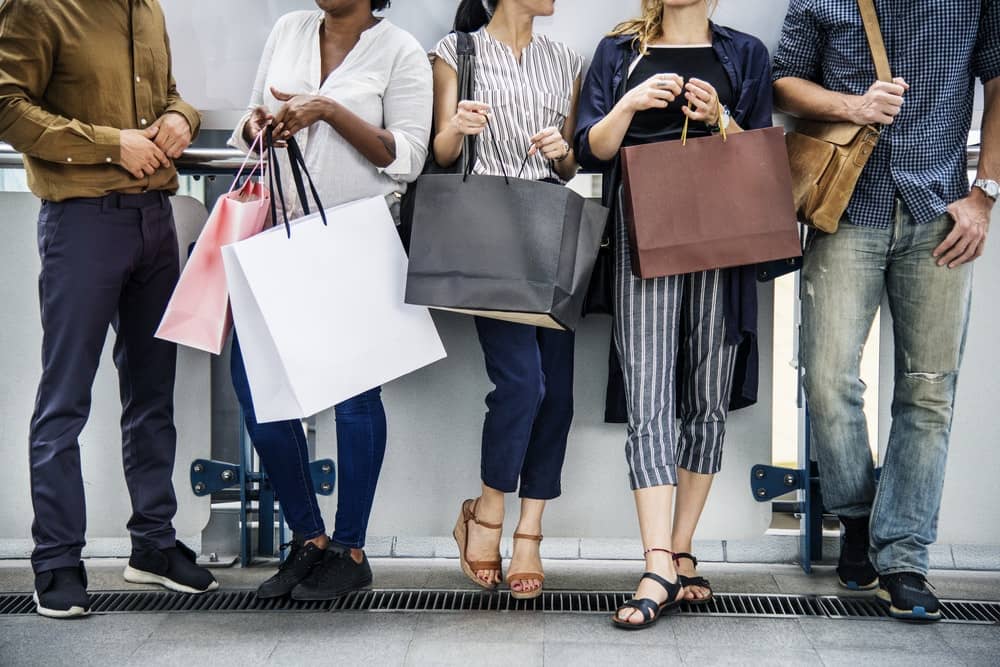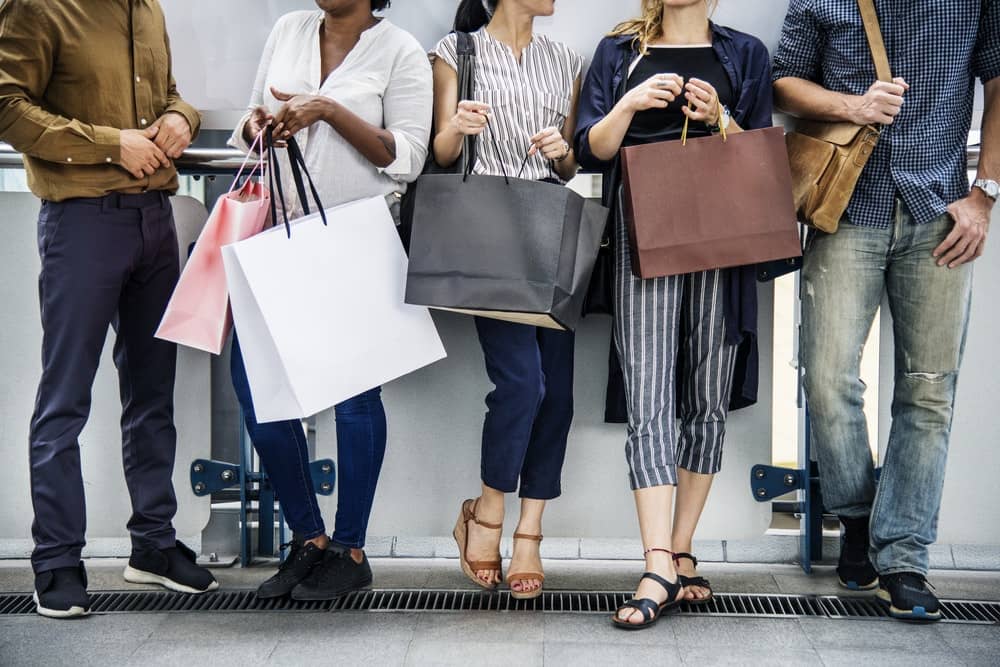 Tailored audience refers to a list of specific Twitter users based on selected categories. One can make tailored audiences out by compiling Twitter usernames or email addresses. You can also generate tailored audiences out of recent visitors of your site, as well as from users of your mobile app.
Through tailored audience, you can specify as to who exactly you would want your ads to show to. Backed with thorough and effective efforts in building your tailored audience, you will be able to come up with the best audience for your ads, and these would most likely respond positively.
You would be able to build tailored audiences from your mailing list, from signups, from your current followers, and your competitors' followers. The following is an insightful way on how you can come up with a list that you can use as a tailored audience.
Creating Tailored Audience through Followerwonk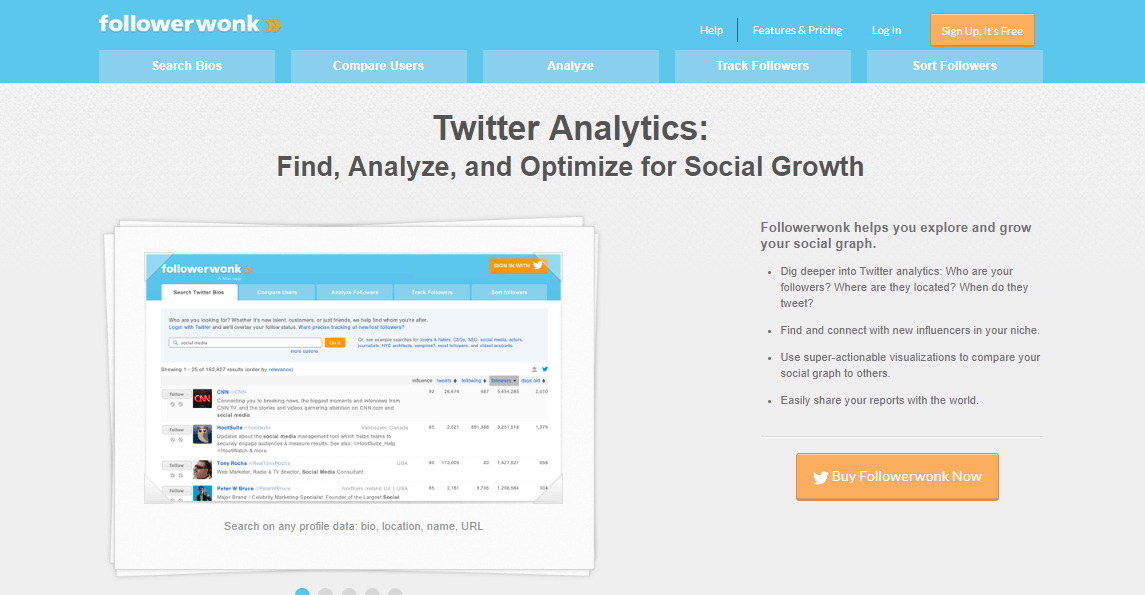 One of the best ways for you to have a tailored audience is through the use of FollowerWonk. Followerwonk is an analysis tool for Twitter that provides its users with the following features:
Searching bios and profiles
Searching through keywords, location, names, and URLs
Analyzing a Twitter handle's follows and followers
Comparing multiple bios' follows and followers
Sorting follows and followers of accounts by tweets, follows, followers, the age of account, and social authority.
Tracking changes in follows and followers for you or your competitors to a maximum of 120 days.
With these features, you will be able to come up with great tailored audiences. It can come from identified Twitter users, or from your followers or your competitors' – those that are more likely to be interested in your offerings.
FollowerWonk can automatically generate a list of users, such as the followers of any Twitter user. But this would need you to invest $29 a month for FollowerWonk's Target level.
Here is how you make use of FollowerWonk to generate your Tailored Audience
Step 1: Sign into FollowerWonk.


Step 2: Go to the Analyze tab and input the name of the user you want to analyze, select what you want to analyze from this user, and then proceed. You may also choose to compare followers first then go from there. You can compare up to three accounts, and then you will be given a report that shows their followers, as well as where there is overlap. This overlap can provide the best opportunity for you as this indicates that these followers have a high interest in the typical product or service that you all are offering.
Step 3: A report will then be generated. Click View All to open the full list. It will show you a list where you can see screen names, real names, number of tweets, number of following, number of followers, the age of account, and social authority. You can also sort as you please.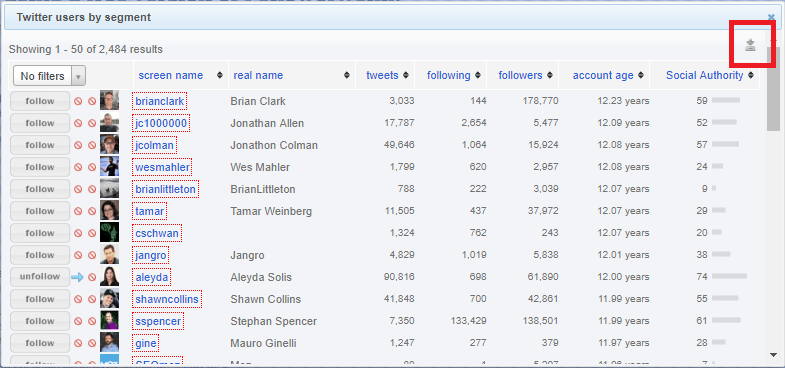 Step 4: Have a copy of the report by clicking on the download icon. A .csv file will be saved.
Step 5: As there are lots of bots that exist in the world of Twitter, it is essential that you filter the results. You can filter the users by removing the following:
Accounts that have been recently created
Accounts that have few tweets but a lot of retweets
Accounts that only tweet links
Accounts that have been inactive for a long time
Accounts with few followers
Step 6: Upload the list to Twitter. Go to the Audience Manager, select create a new audience, and then choose to upload your list.
Step 7: Fill in all the necessary details such as:
Audience details – give a name for your list.
Audience rules – select whether your list makes use of email address, mobile phone numbers, usernames, user ids, or mobile advertising ids.
Step 8: Upload your list.
Step 9: Complete the list audience creation by agreeing to the terms and then selecting create list audience.
Step 10: Wait until the list is processed. It will take a few hours for the list to be completed and ready to be used.
All you have to do now is craft the perfect Twitter ad for your target audience then launch it. Your ad would show to your desired audience, and the results are bound to be better. Some tips that you should be aware of when it comes to targeted Twitter ads are the following:
Promote tweets that already have a few likes and shares as this is more likely to capture the attention of your target audience. According to a Twitter Marketing Agency in New York, "You can do this by having your team, and your friends like your tweets to boost it. From there on, your ads would most likely earn likes and shares on their own".
Make sure that your tailored audience is ready at least a day before you want to launch a campaign as processing time may indeed take a while. It is advisable to allow a decent amount of time so that it won't ruin your schedule. It's always better to be ahead of time than to cram at the last minute.
To maximize the efficiency of the clicks of your ads, optimize the use of texts and links and avoid the use of images and videos as these will cost you more. With images and videos, your costs would be at least 20% higher. Photos and videos are still more engaging, so if you believe that the additional costs are worth it, then you may still proceed as such.
Your tailored list should contain not less than 2,000 entries. Studies have shown that the ideal number of entry is at 3,000.
Make sure that your ad taps on the interest of your tailored audience. You selected them for a reason, and you should capitalize on that because that's how you can make the most out of them as a targeted audience.
Maximize on the target audience for the most effective Twitter Ad campaign
When coming up with ads, it is always hoped that it would reach the right audience – or those who would react positively to your ads. The same is true for Twitter ads.
While there are other ways to target users based on attributes that you define, nothing is more targeted than actually laying out the exact users you want your ads to show to. With Target Audience, this is very much possible.
The challenge now rests in your hand as to identifying the most suitable audience for you. So work on this area, and you can have the most useful Twitter Ads that will bring about the best returns.