Last Updated on January 20, 2022
Disclaimer: The information in this article is purely for educational purposes and therefore not to be absorbed as financial advice. Cryptocurrencies are highly volatile assets and therefore a risky venture. If you must invest in them, then use a small capital that won't have a big impact on your finances. Let's get started then.
Both beginner and Daredevil crypto investors are scrambling to get a pie of Shiba Inu coin. Mostly tagged as the "Dogecoin Killer," this noel cryptocurrency has been moving up the ladder on many cryptocurrency listing platforms.
The project was created in 2020 by an anonymous group of individuals known as Ryoshi. Shiba Inu's core mission is to preserve the decentralization of blockchain and prevent interference by authorities like banks and governments.
Shiba Inu is one of the many dog-themed, meme-billed cryptocurrencies that are threatening the existence of Dogecoin. It's an ERC-20 token, a fancy term that implies it is founded on the Ethereum blockchain.
Shiba Inu's Changing Market cap hit an all-time high of $33.3 billion on October 27, becoming the 9th biggest cryptocurrency. At the time of this writing, the value has gone down by more than $10 billion.
The explanation behind the meteoric rise of the Shiba Inu's coin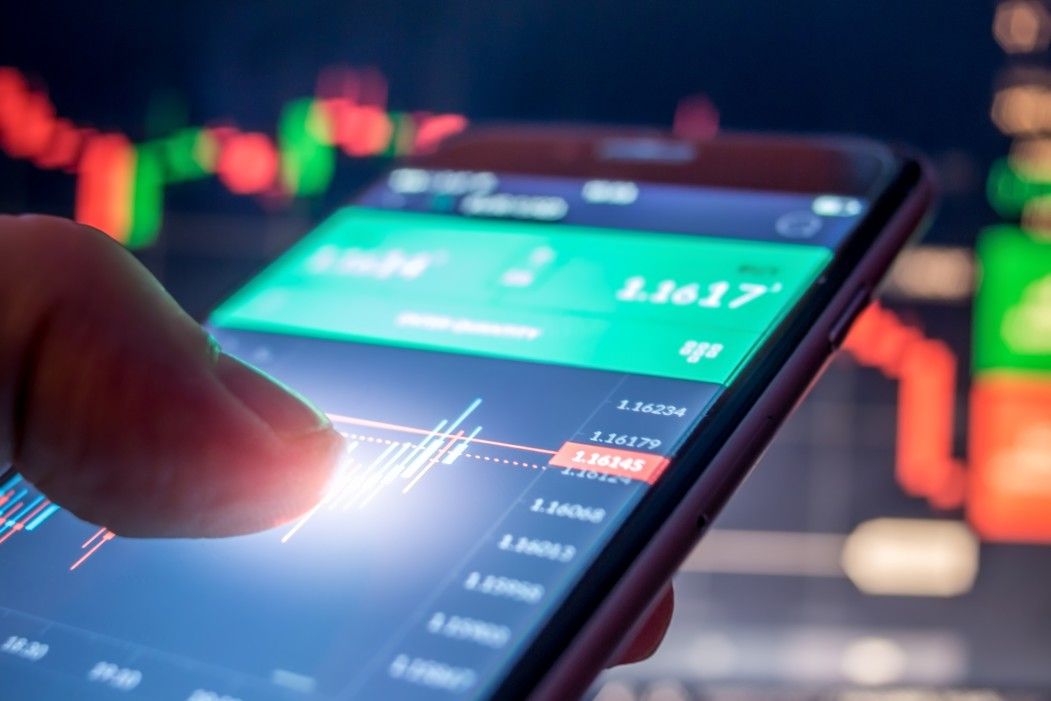 Hype. It's the biggest reason why most cryptocurrencies get recognized-especially if that hoopla comes from widely known individuals. When Shiba Inu came out in 2020, like most others, it did not get the best traction.
Thanks to the social media buzz surrounding the token, its growing market cap attracted even more noise. Between August 1, 2020, and October 31, 2021, this meme-themed coin increased by 12.7 million %
Another possible reason for its growing audience is VItalic Buterin, Ethereum's co-founder. He is regarded as a hero within the Shiba community. Like Elon Musk, his tweets carry a lot of weight. 
As someone who owns 50% of the Shiba tokens, it's imperative that he support it- and yes he does through his tweets and his presence solidified the crypto legitimacy. It's a safe bet to say his ardent fans bought in as well.
During India's darkest moment with Covid, this Russian-Canadian programmer donated $1 billion worth of Shiba to India's Covid Relief Fund to help the country battle the virus. As expected, this move sent the coin's price on a downward spiral before stabilizing in August 2021. This charitable step however is said to be a strategy that will see many Indians adopt the coin in the coming days.
Where to buy Shiba Inu Coin
You can buy Shiba Inu from big crypto exchange platforms like Binance, kuCoin, Crypto.com, Atomic Wallet, eToro, and a couple of others. However, Binance is possibly the most recommended as you can purchase the currency, trade, hold or stake it.
How to Buy Shiba Coin from kuCoin Exchange
There are a few steps to getting your hands on this white-hot cryptocurrency. Let's list them down.
Step 1: sign up for an account on kuCoin.
Step 2: You will be asked to verify your account so get some documentation ready.
Step 3: sign in to your account
Step 4: you are not going to buy Shiba tokens with fiat currency. So you'll need to swap your fiat money for USDT (Tether)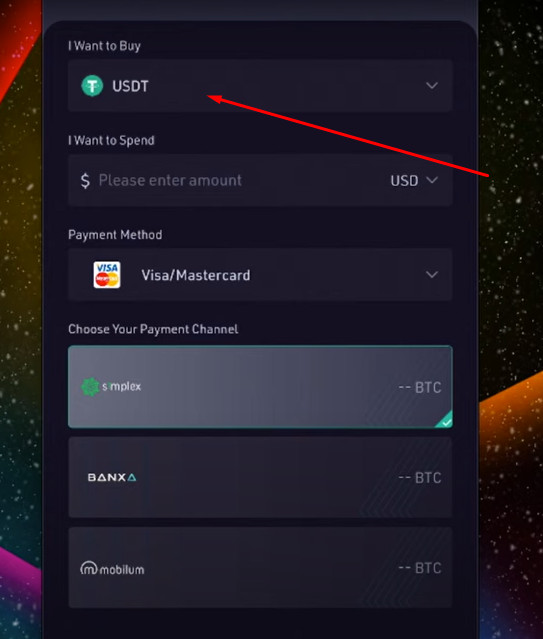 Step 5: key in the amount you want to spend (say $100) and proceed to buy USDT. Don't worry about the mode of payment. You will be redirected to pick your desired choice.
Step 6: Follow the prompts and you should have your USDT in the assets section of your account.
Swapping to Shiba coin
Step 1: check the assets section of your account to locate your USDT
Step 2: move your USDT to your trading account and wait for it to reflect.
Step 3: Confirm the existence of your USDT in your account
Step 4: enter the "Markets" to begin the swapping
Step 5: On the far right there's a search box. Type in "SHIB"
Step 6: among the results, select SHIB-USDT pair
Step 7: if you are prompted to key in your trading password, do so to confirm the account is yours.
Step: 8 on the lower right side, locate "Markets"
Step 9: You'll see a section labeled "Buy SHIB." Next to it, there is a "100%" button. Clicking on it will ensure all your USDT is entirely exchanged for SHIB.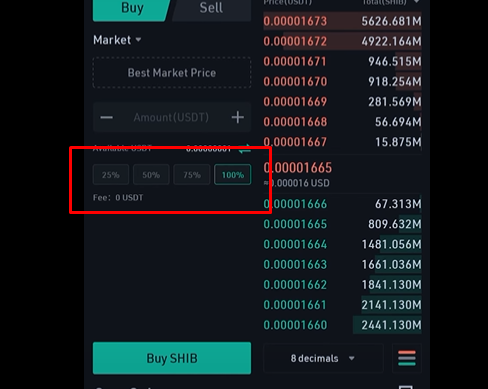 Step 10: select "Buy SHIB". There'll be a few more straightforward prompts and voila, you own some Shiba Coins.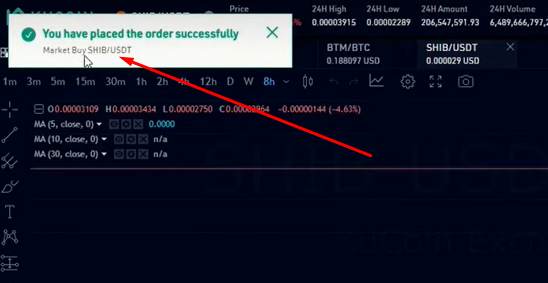 How to buy Shiba Coins in crypto-Unfriendly US states
New York and a few other US states have strict restrictions on cryptocurrencies. Thankfully, there are a few creative ways you can acquire Shiba coins and other novel speculative investments. 
UPDATE: [Shiba Coin is now listed on Coinbase Pro and New Yorkers can now, buy, hold or trade it. For those in restricted zones, keep reading as the method could come in handy.] 
The first process is a bit long. First, you'll need to open an account with kuCoin. You only need three things; email, phone number, and authenticator. But since you cannot send in identification details, the account will remain unverified and limited (trades and withdrawals).
Once the account is up and running, go to your Coinbase account or any that is regulated in the US. Move some BTC, ETH, or any currency you have to kuCoin. Login to kuCoin and move that currency into the "Trading Account." 
Now, exchange those funds for USDT as it is the only choice that is paired with the SHIB coin. Locate SHIB/USDT on "Spot Trading," switch from LIMIT buy to Market buy, enter the amount you wish to spend, and hit "BUY." You are now a proud owner of some Shiba tokens.
Swapping currencies from different exchanges, especially where one lacks robust verification features can have dire consequences. There's also a lot of noise surrounding USDT making it just as risky as cryptocurrencies. 
The second method requires the Atomic Wallet app. Buy some Ethereum on Coinbase and swap it with Shiba tokens on the app and you are done. The next method involves ShibSwap.
Buying Shiba Inu on ShibSwap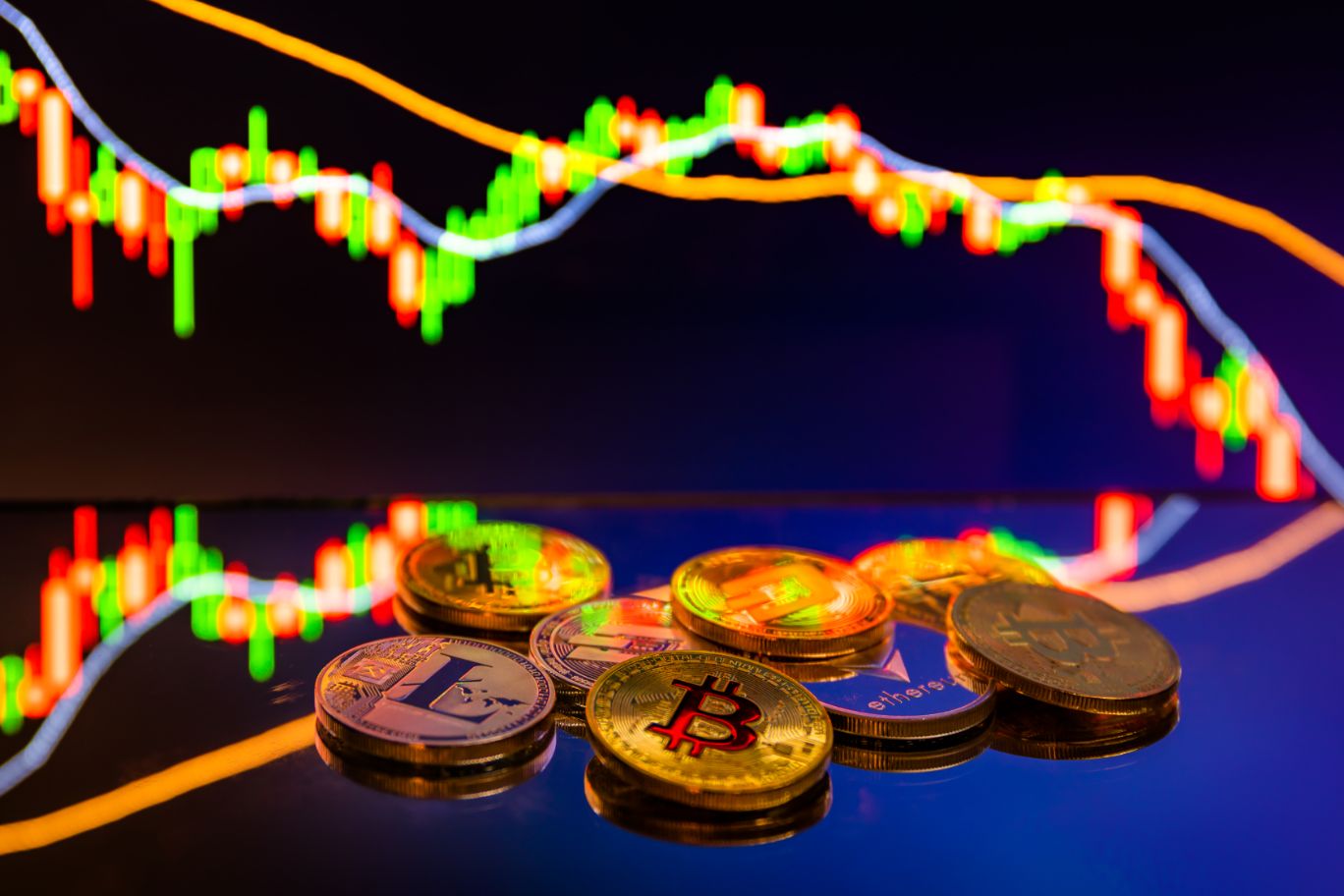 If swapping currencies on several centralized exchanges makes you uncomfortable, you can go straight to the source- ShibSwap. This Shiba coin's own decentralized exchange requires only a wallet with some funds in it. A good example of reliable wallets includes MetaMask, BitKeep, Coinbase Wallet, and WalletConnect.
Once the wallet is loaded with some funds, the process is brief and straightforward as follows:
Connect your wallet to ShibSwap

Pick the currency you want to swap with SHIB

Specify the SHIB coins you want and hit "Swap"
In a short while, you will have your Shiba coins. While the process is streamlined, you need to learn more about ShibSwap, its fees, and contact addresses. Sometimes a transaction can fail as well.
Final Say
Most cryptocurrencies lack real-world practical applications which is the main reason for their extreme volatility. Shiba Inu is one of those. Since it cannot be used in commercial transactions, its price is prone to wild, risky swings.
Additionally, this community-run token has anonymous founders-something that really raises a lot of red flags. Nevertheless, its current strong upward trajectory is a good enough reason for those who want to benefit from its volatility. 
The frenzy around this coin is likely to stick around for a while. And chances are now is the best time to get in. Keep a close eye on its market signals to know when to get out. Good luck.