Last Updated on January 11, 2022
When you're choosing a sectional, it's just as important to consider comfort as it is to think about style and color. After all, for most people, the primary reason for buying furniture is to have a comfortable place to sit. Here are some things to pay attention to when you're making that selection.
Examine the Cushions and Padding
The first thing you need to look at is the cushions and padding. What are they made of, and how are they constructed? An example of a sectional with nice soft seating is the Aceiona Slate Large Reclining Sectional.
It has high-resiliency foam that provides both softness and support. Its tall backs and its arms are well-padded, too. As you view different sectionals, look at each area that has cushions or padding to ensure it's going to provide comfortable seating.
Consider Reclining Mechanisms
A reclining sectional is the ultimate in living room comfort. When you're choosing a reclining sectional, be sure the reclining mechanism offers infinite positions. Then, you can achieve maximum comfort when you recline to the exact position that's right for you.
Get the Right Arms for the Activity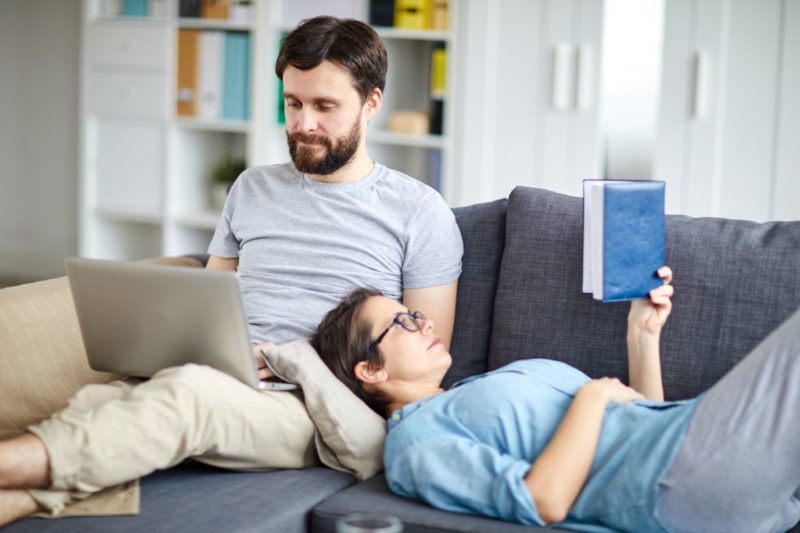 What makes you comfortable will depend on how you use your living room furniture. Curbed recommends getting the right height of arms for the activity. Low arms are great for people who want to stretch out on their sectional and watch TV or movies.
But, if you use your living room mostly for entertaining, higher arms might be better. Then, guests can easily lean on their elbow during conversations.
Check the Frame
The frame is an important factor in comfort. When the frame breaks down, it can cause the sectional to sag or create pressure points where broken parts are pushing through. You feel unsteady because it offers little support.
So, when you're looking at sectionals, find out what the frames are like. If you're shopping online at a store like 1StopBedrooms, you'll find information about the frame, such as what it's made of, how it's constructed, and whether it's been tested for durability.
Notice the Upholstery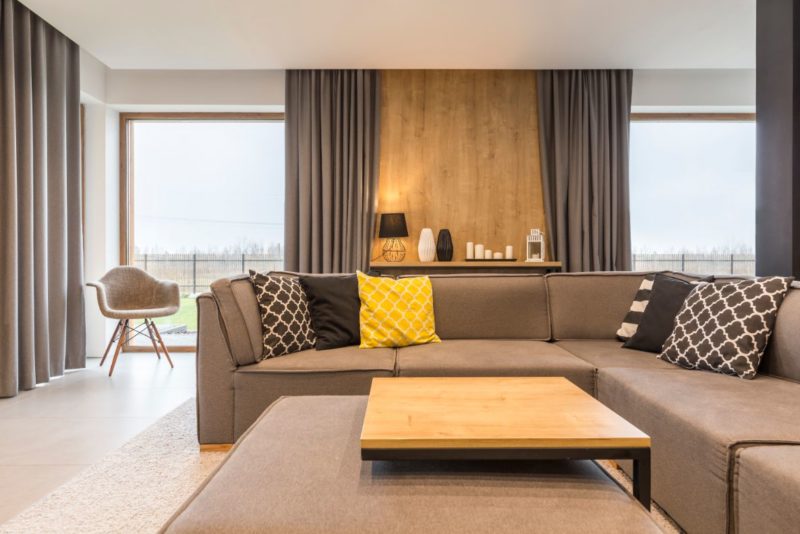 The right upholstery for perfect comfort is really a matter of preference. Many people find microfiber and a variety of simple fabrics the coziest because they're soft and don't make you sweat on a hot day. Others keep their homes cool enough that that isn't a problem.
You may like leather instead, because of its supple and luxurious feel.
Think about Special Features
Lastly, consider any extra features the sectional might have. Maybe for you, comfort includes being able to relax with a soda within easy reach. Or, maybe you feel most at ease with your tablet on your lap.
Special features like cupholders, USB charging ports, and fold-down snack trays can give you those extra conveniences that may spell pure comfort for you.
Buying a comfortable sectional is a kind of science. Looking online for one, you need to read the description carefully to be sure it has everything needed to provide that comfort. Even if you sit on it yourself, you won't know how comfortable it's going to be in a few months unless you evaluate its comfort features.
So, take some time to check each of these aspects of the furniture before you choose your next sectional.