After the likes of Netflix and Amazon, Hulu is another big name in the movie streaming business. The service definitely boasts a huge catalog of both recent and past motion pictures. For around $6 a month, you can binge your favorite hit movies, kids' shows, and other cult classics.
Unfortunately, Hulu offers nothing for free. You will need to subscribe to their premium plans to access all their movies, TV channels, and shows. Given that you get on-demand networks shows and live TV streaming from the biggest names makes the platform one of the very best.
Hulu Subscription Plans
There are four Hulu plans for viewers. The basic (Hulu) goes for $5.99/month, and grants you access to their extensive streaming library. The second option, Hulu (No ads) goes for $11.99 and as the name suggests, there are no commercials involved. Unfortunately, you don't get TV channels just like the first one.
The third plan combines Hulu (with ads) and Live TV for around $64.99/month while the last pairs Hulu without ads with Live TV for around $70/month.
Cons of Hulu (Reasons for Unsubscribing)
There are many reasons why people unsubscribe from Hulu. The overarching ones include:
Frequent ads
If you opt for plain Hulu, they will serve you ads at the beginning and end of every clip. Crazy enough, some ads play at a disturbingly louder voice than the playing media and you can't fast-forward them.
Smaller library
Compared to Netflix, YouTube TV, Disney+, and other bigshots, the Hulu library lacks in many ways. For instance, their selection of 'originals' is pretty small compared to Netflix. Even worse, some of their old shows lack some episodes and seasons. This means you may still have to subscribe to another service.
Complicated pricing scheme
Although Hulu lets you have a variety of options, their pricing plans are a bit confusing. And on top of that, they are pricey –except for the basic package. Hulu also limits downloading options for some devices.
Steps on How to Cancel Hulu Subscription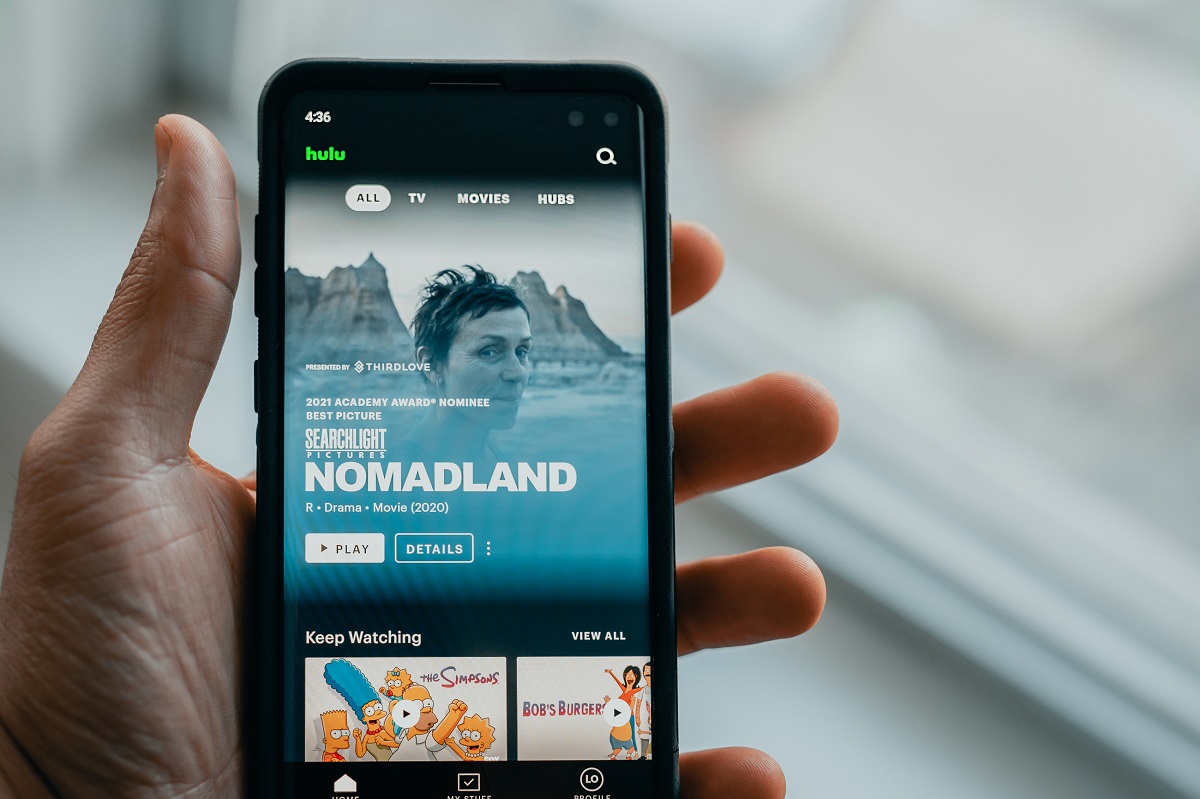 Have you had enough of Hulu, here are the correct steps on how to unsubscribe:
Step one: on your browser, go to Hulu.com. A login pop-up screen will show up.
Step two: login with the necessary credentials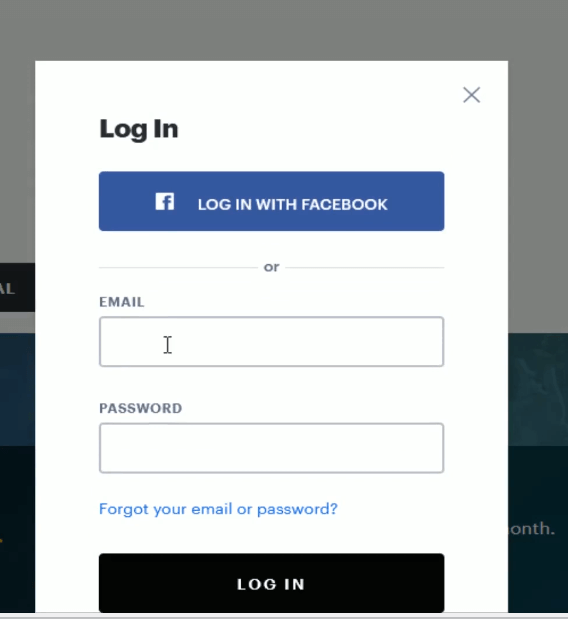 Step three: click on the 'Manage Account' for more options.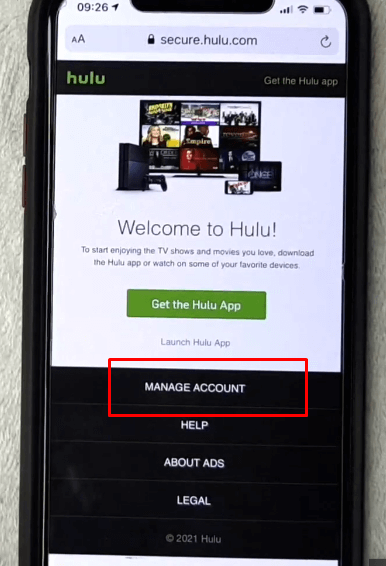 The next page looks something like this:
To get to the canceling section, scroll all the way to the bottom of the page.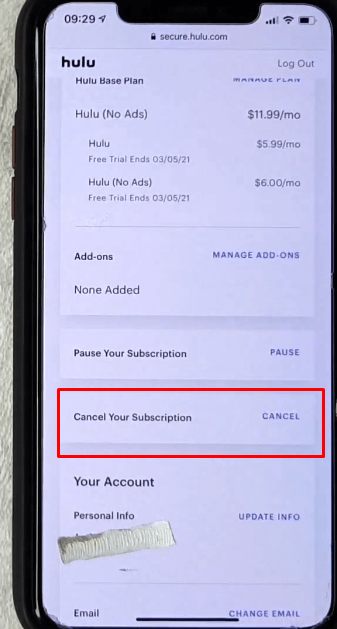 Special note: right above the 'canceling' section, you can spot the pause button. This means you don't have to cancel your membership if you'll be gone for a while or are traveling in a country without Hulu services. Basically, this means you will not be billed for up to 12 weeks.
Step four: Click on the cancel button. You will instead be prompted to pause. But if you wish to continue with cancelling, just press on 'continue to cancel.'
Step five: at this point, they'll ask why you choose to end your tenure with them. Select any sensible excuse and click on 'Continue to cancel'.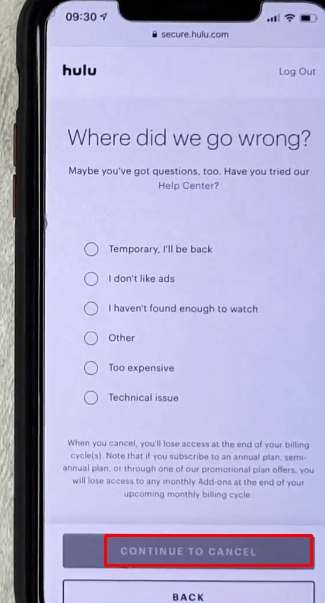 Step six: you will bump onto a promotional page that offers you a discount in a bid to try and retain you as a customer. If you want to go ahead with the cancellation, just click on 'Continue to cancel.'
There will be another prompt that tries to dissuade you from unsubscribing. But if your mind is made up, just go ahead and hit 'cancel subscription.'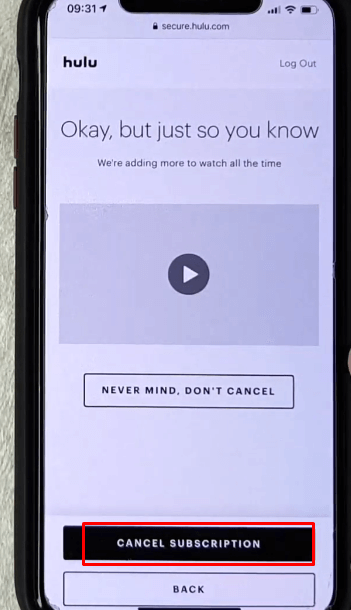 And the last screen will look something like this: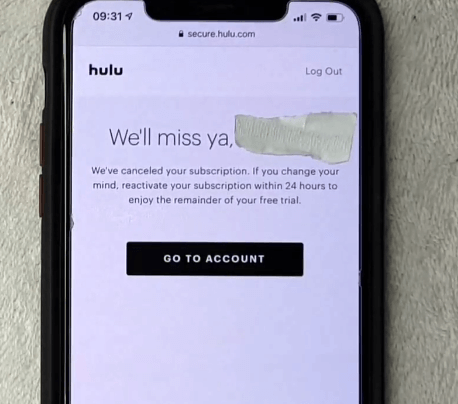 You have successfully cancelled your Hulu subscription.
The method is also pretty straightforward when operating from a desktop. If your subscription comes as an add-on with your cable company, then you'll either need to phone them and ask to be subscribed. Optionally, you can log into your online account and contact them from there.
How to Cancel Hulu Add-ons
There are some parts of your subscription that can be done away with. Services like Showtime, HBO, and Cinemax can make your monthly bill quite steep. If you'd like to loosen that load, then you can detach some of those add-ons.
Step one: start by visiting the Hulu website and log into your account.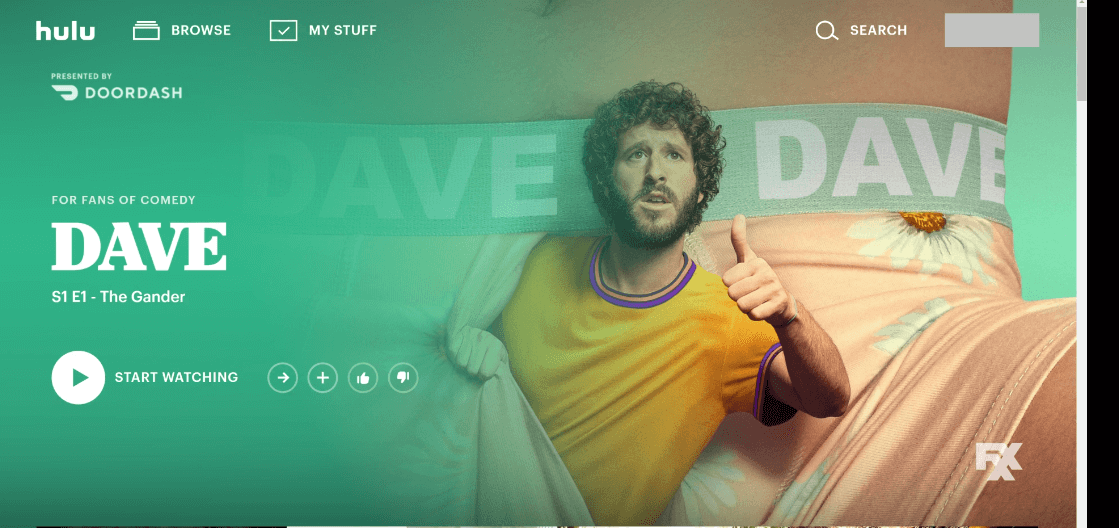 Step two: type your account name on the right-hand side, near the search box to reveal account options.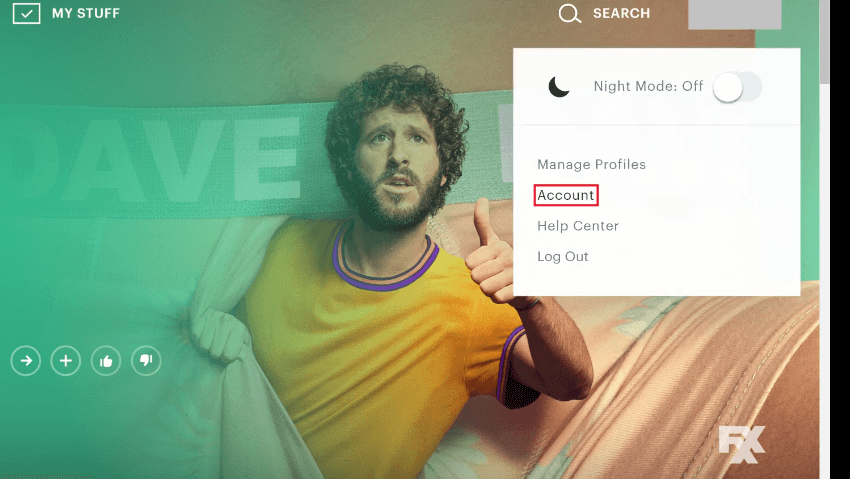 Step three: click on manage add-ons.

After this, all the add-ons you are subscribed to will be listed out.
Step four: on the right side of each add-on, there is a '+' sign. Click on it to select the service you want to do away with. Next, click on 'review changes' below to be taken to the next action.
The following prompt will look something like this:
And the next…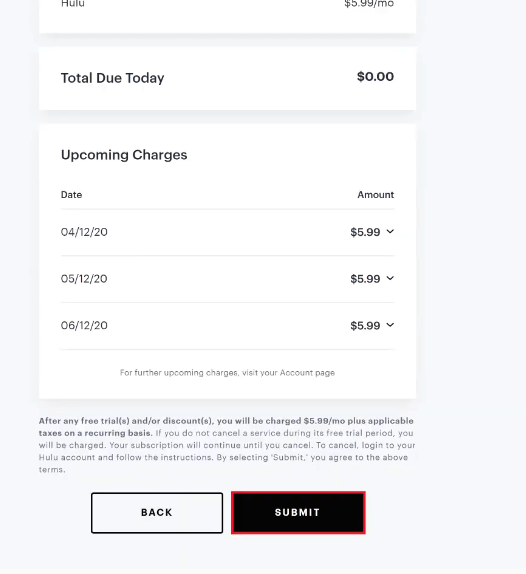 Step five: Click on 'submit' and you are all set.
Understand that once you do away with an add-on service, you lose access right away.
A vital point on cancelling Hulu
Let's say you cancel your subscription after 15 days of streaming, you are not going to get half the refund. Instead, your session will be active till its last expiry day.
Wrapping up on Hulu cancellation
Ladies and gentlemen, now you know how to cancel Hulu on mobile and desktop. You also know how to get rid of add-ons so as to lower your spending. Feel free to check out Hulu alternatives such as CBS, Sony Crackle, HBO Now, and the king of streaming-Netflix. Catch you later.