Last Updated on January 25, 2022
Back in high school, I was taught that Hair is the "Fine" thread-like strand that grows out of the Head (or any other body part where it can grow) of a Person or Mammal. For the purpose of this essay, we are going to be talking just about the hair that grows out of the head. The Keyword in the definition above is "Fine".
This points to the fact that Dry and Frizzy hair can not be regarded as Fine. How is damaged hair bad for people? In our quest for lovely strands of hair, we often do things that destroy our hair.
Damaged hair is fragile, so it tends to break. Hair breakage can leave us with frizzy, unhealthy-looking hair. If we continue to damage our hair, we may eventually see thinning hair or even bald spots.
How can this dry and frizzy hair lead to damage? Hair damage is more than just split ends. When your hair is extremely dry and frizzy, it begins to develop cracks in the outside layer (cuticle).
Once the cuticle lifts open, your hair is even at risk of further damage and breakage if not treated on time. So a person's hair can really go from being beautiful to being dry and Frizzy. In some people, it even causes severe Headache.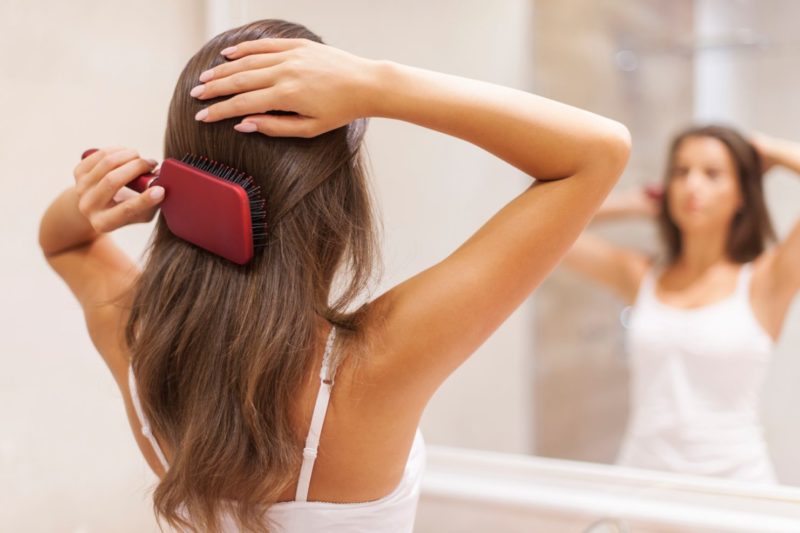 It should also be known that hair damage is permanent because hair is actually a collection of dead cells, making them beyond repair when damaged.
Can Dry and Frizzy Hair be fixed before it's too late? The answer is Yes, you can fix frizzy hair. But how can it be fixed? Well, one of the best ways is to use the Botox hair smoothing system, although there are a number of other ways to do it and I would go into them right about now:
The Use of Coconut Oil:
This tropical oil is a beauty bombshell. The oil's molecules are small enough and its source is trusted enough to penetrate the outer cuticle and hydrate from the inside out.
It can also help replenish the protective oils on the outside of your hair. These oils help guard against heat damage and breakage.
An apple cider vinegar (ACV) rinse:
The water and products you use can affect your hair's pH level. If your hair's pH is too high, it can cause the cuticle to lift and frizz. An ACV rinse can help restore the pH balance in your hair and scalp as well as add back shine.
The soak-and-smear approach: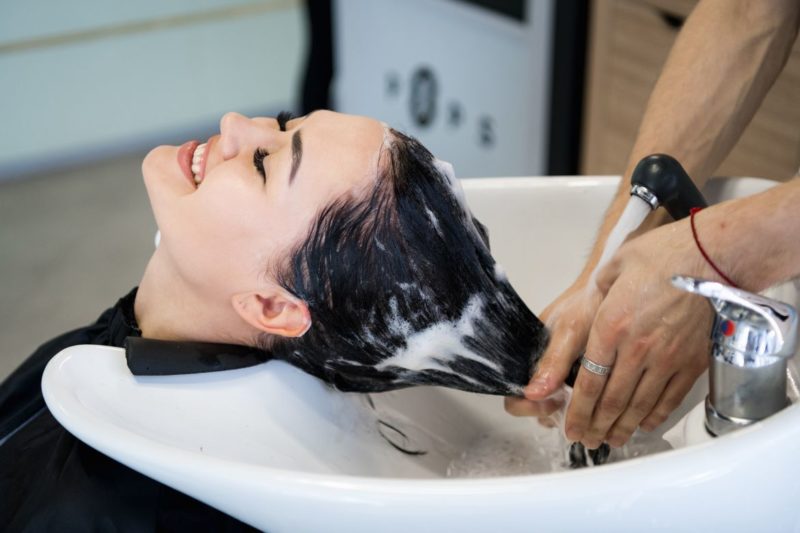 It has been proven by some experts that the soak-and-smear method works like magic. To do this, shampoo and condition like normal then blot your hair dry with a towel before adding a leave-in conditioner.
Once you work the leave-in conditioner through, add oil to lock in the moisture. This helps make your hair easier to work with. Some conditioners make it easier such as Giovanni Direct Leave-In Treatment Conditioner
Brush less:
It's counterintuitive, but excessive brushing is when the damage is most likely to occur. It is important to brush your hair before washing it and when absolutely necessary throughout the day. The hair should be brushed carefully and only when it is fully dry. Also, be gentle when you do brush.
Tie up your hair method:
Put your hair into a ponytail, braid, or loose bun before doing any activities that can frequently tangle your hair. When the hair is frequently tangled, it becomes impossible for air to pass through making it dry and frizzy. Such activities that can tangle the hair often include going for a run or driving with the windows down.
Wash less:
Shampoo is designed to remove the buildup of oils and product on the scalp. As it works its way through the hair, it also strips the oils from your hair. Try washing every other day, or less if you can. This will help to keep those oils in your hair and prevent over-stripping the moisture.
Use jojoba oil:
Using Jojoba oil can help strengthen and rehydrate the hair. Jojoba is frequently added to conditioners, but you can add some to what you currently own.
I mean your shampoo or hair cream. You can also work a dime-to-quarter-sized amount of pure oil through your ends while your hair is damp.
These are just some out of the thousand ways to help fix dry and Frizzy hair.