Last Updated on January 17, 2022
What considerations should you have when choosing an ideal shower door for your bathroom?
No matter if you are buying the house of your dreams, or simply doing renovations, there are important decisions you will have to make when defining how you want it to look. Choosing a frameless bypass shower door for your bathroom is more complicated than simply installing a barrier that separates your shower from the rest of your bathroom.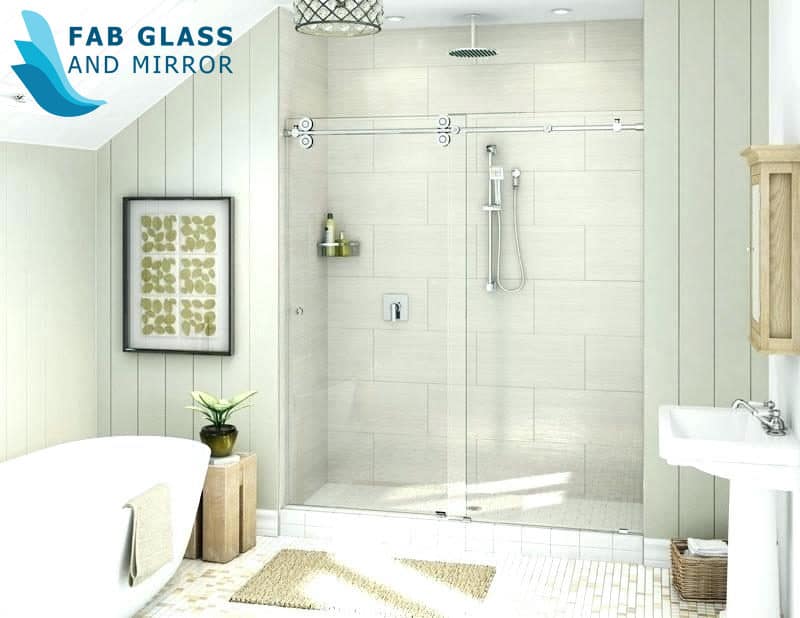 Your needs, available space, design, and functionality are elements that you must take into consideration when choosing the ideal shower door for your home. In Fab Glass and Mirror we offer you some suggestions that you should take into account to choose your ideal shower door.
Why Choose a Frameless Glass Shower Door?
The first thing you have to think about is what you want in your bathroom. The simplest and cheapest thing is to have a towel that covers your shower, although this option might be not very elegant, does not adequately protect your bathroom from the humidity of the shower. But if you want your bathroom to have a refined design, we recommend a frameless glass shower door.
These use a resistant glass that not only helps to give a modern look, but also provides an unobstructed view, which will allow you to show off in its entire splendor, both the design and accessories of your bathroom, as well as protect it from the humidity of the shower itself.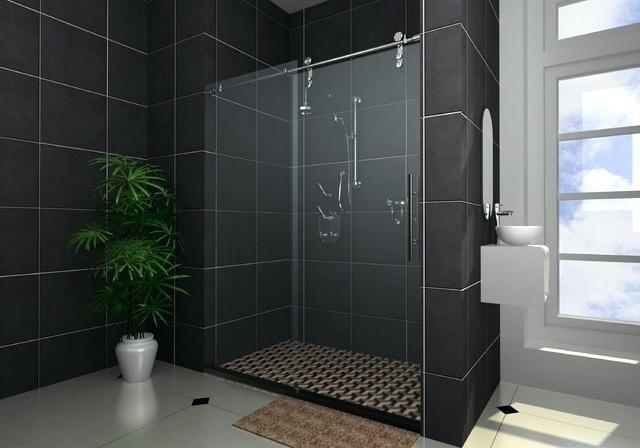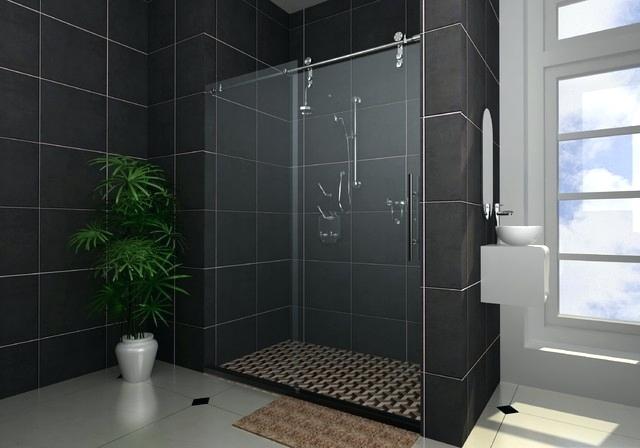 Our frameless shower doors feature a superficial layer on the panels that acts as an invisible coating that helps protect their beauty and quality, as well as protecting against all types of waste.
This coating features Lux clear Protect, a coated glass product that permanently fuses and seals with the glass to protect it from corrosion that can make it opaque and dirty over time. In addition, it features EnduroShield, an invisible; non-stick coating that provides permanent protection that helps reduce cleaning times by 90%.
What do you need to take into consideration when choosing your ideal Shower Door?
The most important thing when defining the type of frameless shower door you need is to take into consideration the physical dimensions of your bathroom, the distribution and size of your accessories, as well as the type of design that, together, gives you a shower door that is not only functional and comfortable to your needs, but has a beautiful design.
At Fab Glass and Mirror we have a wide variety of shower door products, which, divided into 4 categories (2 for their function, and 2 for their aesthetics), give you the freedom to choose according to your needs and preferences, starting with:
Inline Glass Shower Door :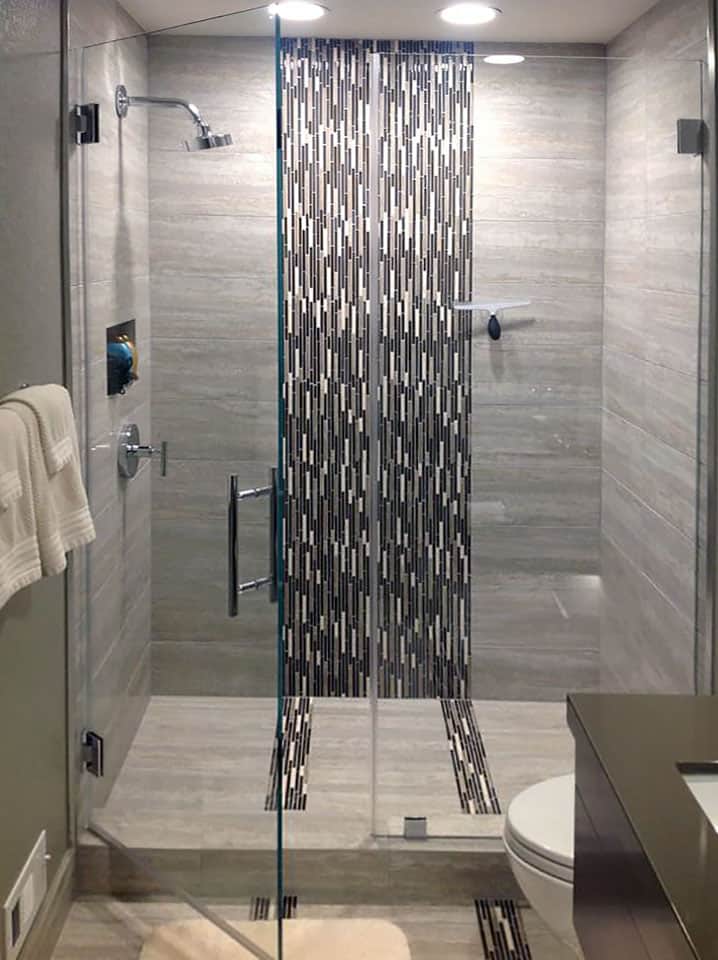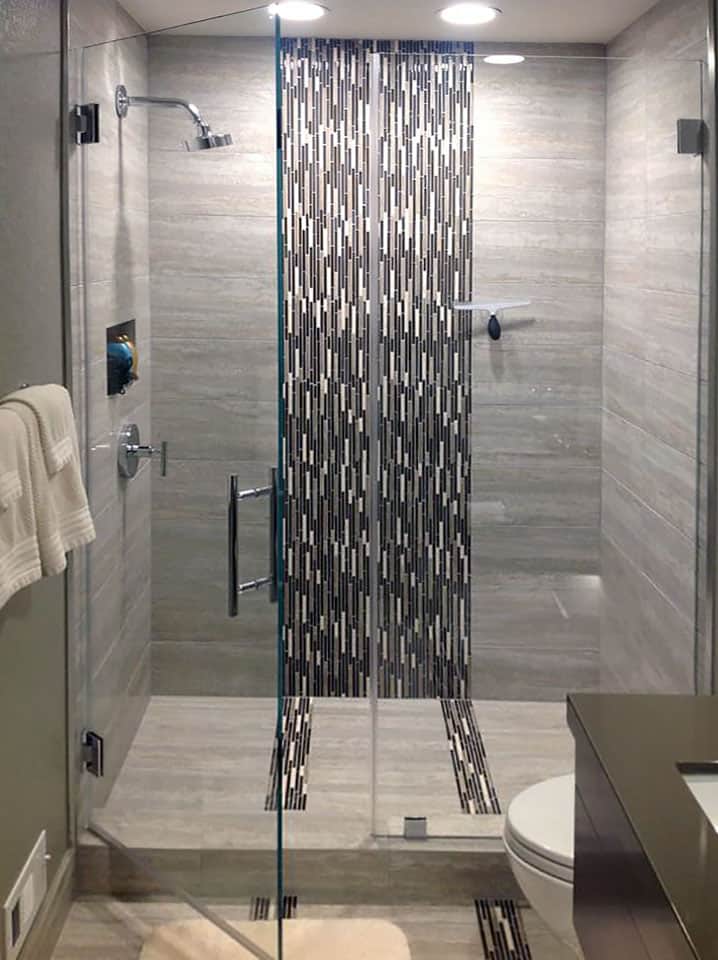 This type of shower door consists of a door with a glass panel, normally connected to one or more glass panels at an angle of 180°, this arrangement of the glasses being what gives shape to its inline design. It can include a single rotating door (which opens to the outside) connected to a glass panel or to full panels on either side of the door, ideal for spacious bathrooms.
Fixed Shower Panel With Rolling Door :
The fixed shower panel with a sliding or rolling door consists of two different glass panels. The first is a stationary fixed shower panel, and the second is a sliding door from left to right, with the sliding door moving in front of the fixed panel when opening and sealing the shower. This type of shower door is perfect for those places where, due to size, it is not possible to install a shower door that opens outwards.
Glass Shower Enclosure :
A shower with glass doors aims not only to cover the entire space but to be an integral part of the design of your bathroom. For this reason, when choosing a glass shower doors you can choose a framed or semi-framed, depending on what you are looking for and your needs.
Frameless Glass Shower Door :
The frameless shower door is a common choice for bathrooms. First, because most models are custom-made, allowing you to have doors tailored to your needs, not limited to a standard size, and second, because it allows you to have shower doors with a modern, elegant design and an unobstructed view.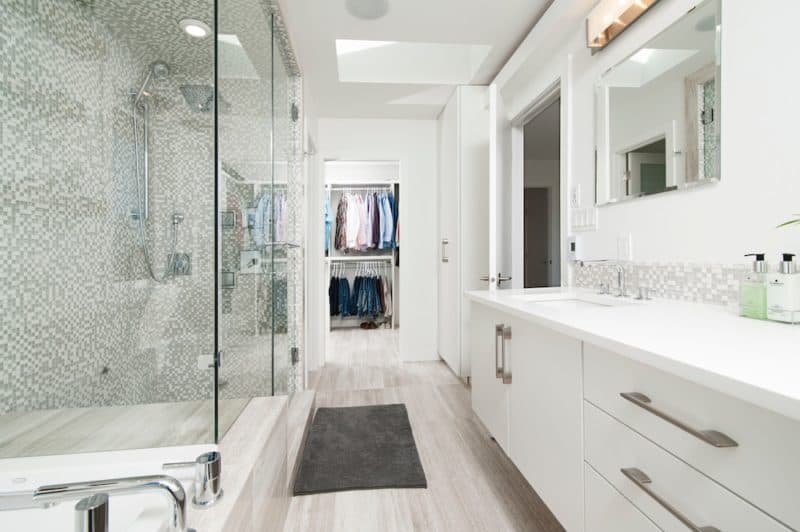 When choosing a frameless shower door, it is necessary to have the size of the area where it will be installed. In addition, most of these shower doors are not perfect squares, so you should take this into consideration when making measurements. And don't forget: once you decide on a custom frameless shower door, do not change it midway, as it won't fit other people's needs.
You can count with the support of Fab Glass and Mirror, one of the companies specializing in the manufacture and distribution of glass products and mirrors, being leaders in the industry with our strict quality controls while offering the best prices. We can help you choose the ideal glass shower door for your home, whether framed, frameless or custom.