Last Updated on March 3, 2023
Choosing the perfect living room pieces will make for a comfortable and visually appealing space. Whether you have a modern or traditional living room, there is always a furniture fit for every homeowner's needs.
Moreover, carefully planning your furniture shopping will ensure that you pick and match every piece of furniture with all the other design elements. If you're still in a pickle on what living furniture styles to choose from, read on to gain two takeaways from this article:
Tips for Choosing the Right Living Room Products
Types of Furniture Designs
Tips for Choosing the Right Living Room Furniture
Before you set your mind on what type of furniture you'll purchase for your living room, make sure you read these tips so you won't buy the wrong products and end up wasting your hard-earned money.
Determine what living room furnishings you really need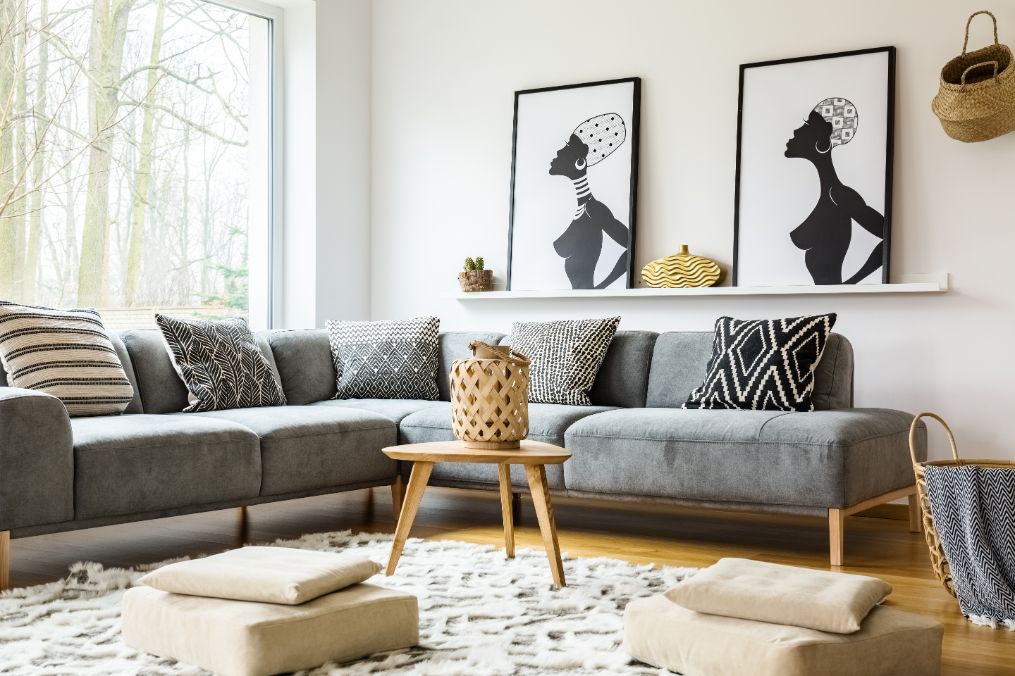 Start with the basics and decide which ones are the most important. These living room items must align with your preference and lifestyle. What types of activities do you usually do in the living room? How often do you and your family hang out in the living room?
Determine how many members are living in your home. This will let you know the size of the living room products you need to buy. Furthermore, assess what types of materials you need for your living room ideas. This is helpful especially if you have kids or pets that frequently hang out in your living space.
Check your architecture
You must also assess your interior design. Assess your architecture to ensure that all furniture products will weave into the entire space's architecture. This means, checking the windows, ceilings, pillars, walls, columns, flooring in your home. Any interior designer knows how crucial this step is. Planning before purchasing the furniture items is always recommended so you don't waste time, money, and effort.
Choose comfort over aesthetics
Although homeowners would want their home to look aesthetically pleasing, comfort should still be the topmost priority when buying home furnishings. What good does a beautiful sofa do if the cushions aren't plush enough to hug your body contour snugly? Choosing comfort over aesthetics is and will always be one of the best living room ideas you must consider.
Get every bang for your buck
Furnishing your home can mean breaking the bank. But there are simple ways you can get every bang for your buck when buying a sofa, coffee table, or entertainment unit. You can opt for living room sets instead of individual pieces. Better yet, keep an eye on huge sales and discounts from furniture retail stores. Last but not least, you can check out second-hand furniture if you really plan to scrimp on home furnishings.
Decide on a theme
A home without style will sit in the backstage. Your home should welcome you with a stunning style that is unique and suitable to your personality. For instance, your coffee table or sofa should have a particular style that melds well with your entire home theme. Knowing what your home theme is means you know what style of furniture you'll go after, instead of just randomly picking out the first exquisite piece you see.
In the next section, we'll tell you the different furniture styles that should match every home decor.
Types of Furniture Designs
Here are seven common types of furniture styles you can choose from:
1. Modern
When furnishing a modern space, don't take lines and edges for granted. Modern furniture items bank more on horizontal and vertical lines, with fewer curves. Moreover, these items are more compact and not at all bulky like traditional furniture. Also, modern styles are more polished and have a sheen on them. Think glass, chrome, or steel. As for patterns, modern furniture design seems to lack the decorative patterns and are often monochromatic in color.
2. Contemporary
Most homeowners interchangeably use both modern and contemporary home styles. They may have subtle similarities but contemporary banks more on the current furniture trends, while modern is originally from mid-century graphic design, art, and architecture. Contemporary can have patterns, varied shapes, and even bold colors, depending on what's new in the home furnishing industry.
3. Minimalist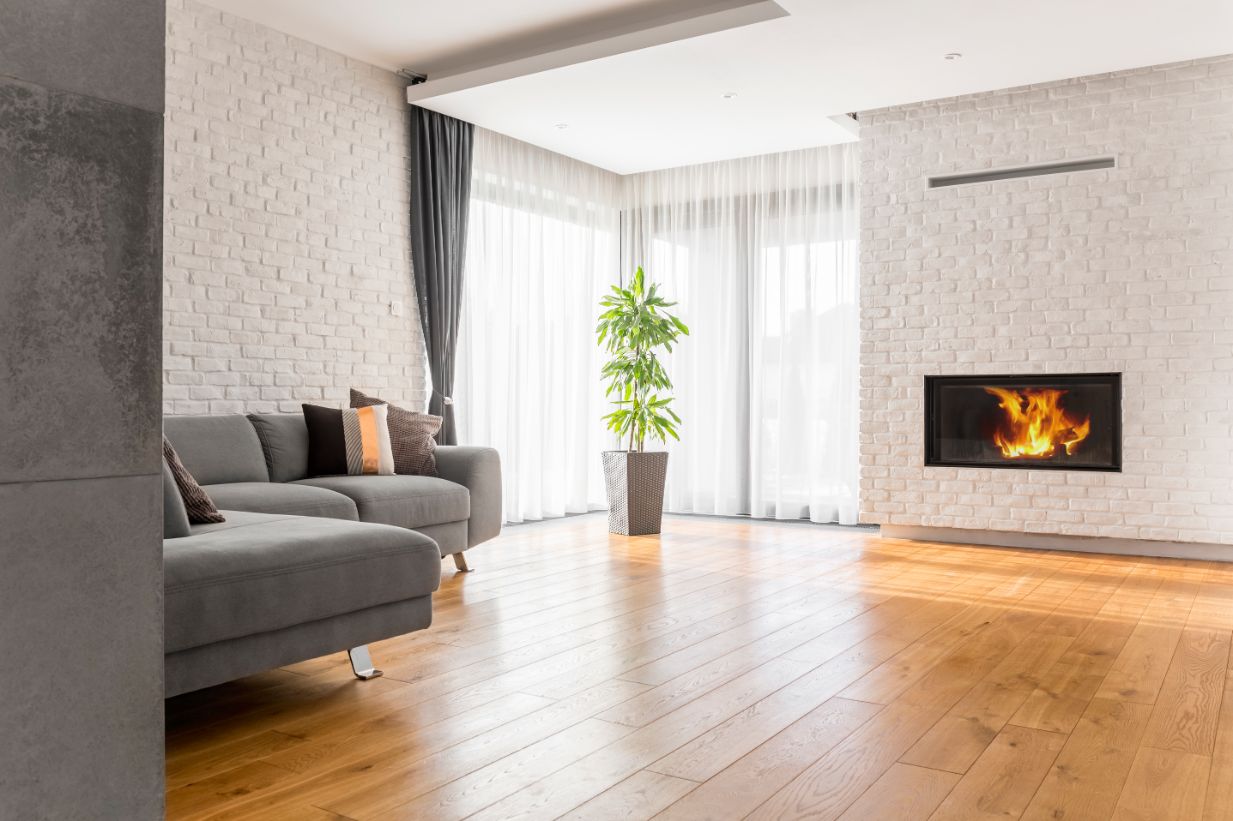 If you're into a more subdued living room, then opt for minimalist furniture styles. This particular design is perfect if you want less maintenance in your space. Also, minimalist furniture products offer a cleaner and more organized appeal. The patterns and hues are also kept to a minimum, including artwork, wall painting, flooring, and more.
4. Traditional
The traditional home furniture dwells more on a room's classic beauty. It usually has rich colors, wood materials, bold upholstery, metallics, complex ornamental details, beadworks, and more. It is sometimes handmade or has handmade design elements that make the pieces pop.
5. Vintage
If you want to perfect a vintage living room, go for furniture items that remind you of local royal heritage and European culture. This style pays homage to the family heritage that is passed from one generation to another. Think tassels, chandeliers, silk, heavy drapes, velvet, porcelain sculpture, laces, ruffles, or classic wall art. The colors of your sofa or table could vary from gold, silver, off-white, beige, or a soft brown.
6. Rustic
The rustic furniture design is somehow connected to nature and the environment. Most of the products in this category showcase organic and natural elements. A wooden table is a staple in rustic design. The finishes are mostly raw and have a somehow undone look. When picking colors in rustic home decor, the go-to colors are beige, brown, and green. As for materials, wood, stones, cotton, bricks, linen, plants, and rocks are well-embraced in rustic furniture design.
7. Eclectic
One word comes to mind when choosing eclectic furniture pieces: artistry. The items should scream bohemian or an artistic vibe that is specially curated for your home. For instance, choosing a sofa or table means you're not bounded by rules. Mix and match patterns and shapes or integrate unique artistic details and pieces. Eclectic colors such as purple, yellow, wine red, or blue are also welcome in eclectic furniture design.
Conclusion
Selecting the most suitable furnishings for your living room will make for the best and luxurious lifestyle all homeowners envision. Try these simple living room ideas and enjoy living a life of comfort and style. Whether you're looking for a living room chair, sofa, recliner, or table, Local Furniture Outlet has every furniture design you need. Visit their website to check their extensive collections.