Last Updated on January 24, 2023
Are you aware of the little secret to perfect hiking?
While most of you may think, it's about being close to nature but it actually is happy feet. Yes, you read it right!
Shoes are undoubtedly the most critical component of any trek. If your shoes are comfortable and supportive, all your fantasies and desires relating to a trek will be taken care of in the first place. Trust us, there's nothing more you would want while trekking!
Hiking boots support your feet really well when you're walking over tough rocks, rugged terrain, steep slopes and much more. Today, there are a plethora of options to choose from: high-cut, low-cut boots, trail running shoes, leather boots, and whatnot. While this proves to be beneficial, but at the same time make it hard for you to decide.
So, to help you choose hiking boots that are right for you, we are here to your rescue!
For starters, how about you look at these pointers?
Decipher the kind of shoes or boots you actually need for hiking: Find out which amongst the different options (running shoes, day hiking boots/shoes, backpacking boots) are suitable for you.
Which features should the shoes/boots have?: Check the material from which it is made and also look out for waterproofing.
Fit: Choose the boots which fit you well
Have a look below at the details to ensure your best hiking experience ever.
Which type of shoes/boots is the best?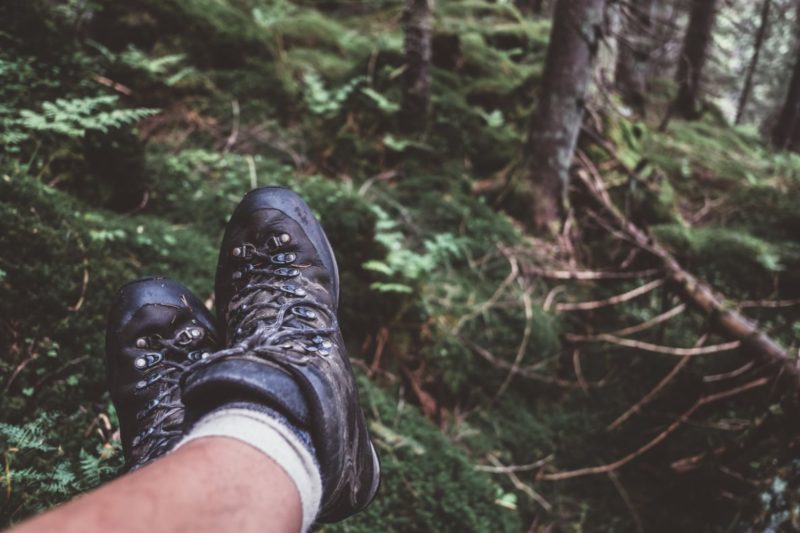 If we talk about earlier times, people hiked in leather boots. But, today there are several types of footwear to choose from with each one best suited for its purpose.
Running Shoes: Trail running shoes, as they are known, are preferred by most hikers due to their light weight and flexibility. They are best for running on trails, short hikes on well-maintained trails for hikers who don't require much ankle support, and similar other conditions.  So, for all those going on a short trek with a light backpack may opt for them as they are extremely comfortable and provide support to your feet. Moreover, they are very breathable and durable.
Day hiking shoes: They are pretty much similar to the trail running shoes described above. The only difference lies in the fact that they are more breathable, come in various fabric types, are more waterproof, and offer a sturdier grip.
Day hiking boots: As the name suggests, day hiking boots are specially designed for long-distance hiking, technical trails. They prove to be really comfortable for hikers carrying heavy backpacks as they provide a lot of support and stability to the ankles. Furthermore, you can expect them in different styles like mid-cut or high-cut. However, there's just one drawback that these are a bit heavier than trail running shoes and day hiking shoes and are less breathable.
Backpacking boots: If gnarly, rugged, and heavy terrain is what you've decided on, then backpacking boots are the best for you. These are the preferred choice of travelers carrying a bulky backpack as they offer a lot of support to your ankles and endure in the toughest of conditions. They prevent any foot fatigue and are the most water-resistant.
What material to opt for?
Material is a key factor when planning to buy hiking shoes or boots. Hence, pay attention to the details. After all, you don't want to end up with the footwear which irritates your feet during the hike or makes it hot/cold and really uncomfortable.
If we talk about synthetics, it is usually the best material considering the fact that they are lightweight, breathable, economical, and dry faster when wet as compared to leather.
Split grain leather is yet another material in which hiking boots are available. These are half leather and half synthetic and are not as water-resistant as full-grain leather. But, they are more durable than synthetic shoes.
Most mountaineering boots are made with full-grain leather because of the durability they offer. They are completely water-resistant and are designed specifically for rugged and traverse terrains. However, they are towards the bulkier side and are less breathable.
Choose the cut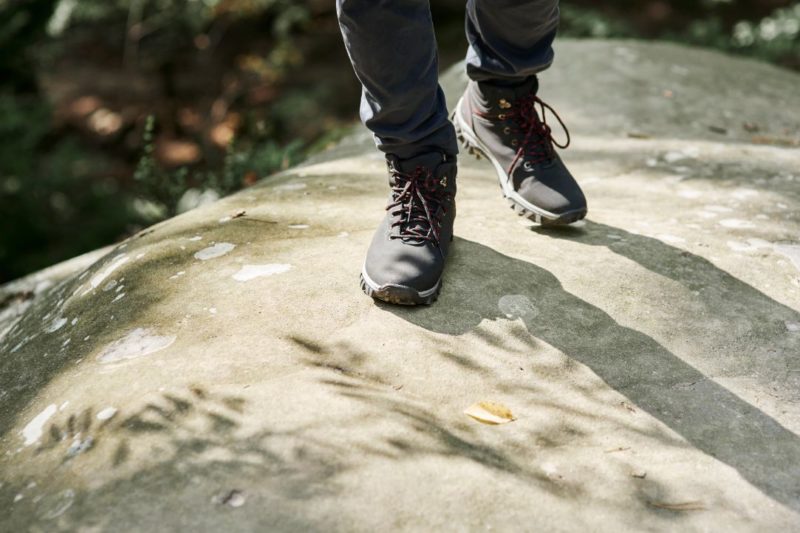 Hiking boots come in all cuts and sizes. But, you must choose the right one based on the trek you undertake.
Low-cut: Similar to running shoes, there are low-cut hiking boots that are lightweight and protect the ankle a little less. So, it clearly makes the ankle susceptible to injuries. It is recommended to opt for it on well-maintained and smooth trails.
Mid-cut: As compared to low-cut, this style offers more ankle support and stability. Hence, can be worn on rocky trails. Under Armour Valsetz Boots offer a great variety of mid-cut boots that are great for all-terrain hiking.
High-cut: Of the three, high cut boots offer the best balance and ankle support. These are the best for adrenaline junkies who prefer to go on the most adventurous hikes on potentially dangerous terrains.
Check the fit
Take care that you don't get swayed away by the looks and appearance of the product. Paying attention to the size and fit is altogether important. Try each pair of hiking shoes/boots and find out which size fits you well.
Every brand has varying sizes so there's nothing to worry about if you're a 5 in one and 6 in another.
On the other hand, do make sure to try shoes with your trail socks on so as to get an accurate feel and fit of it. Give it a test run or walk before actually purchasing.
Final Word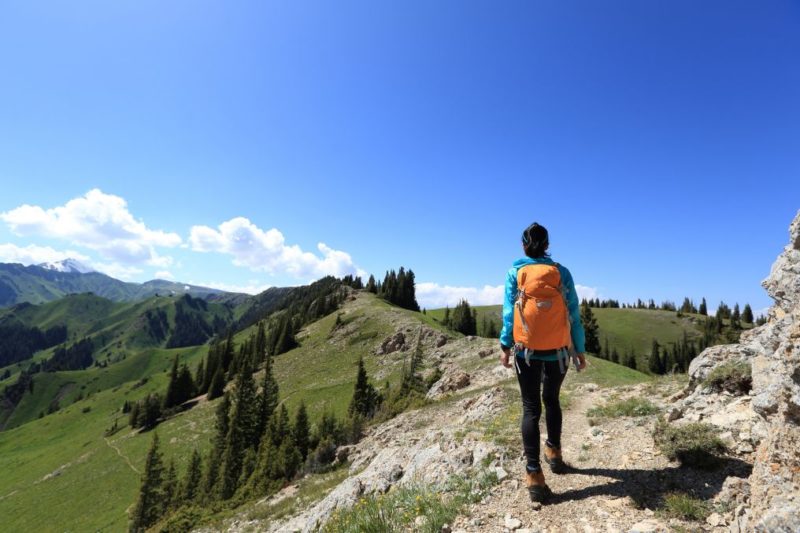 Hiking boots should be viewed as an investment and not an additional expense considering the multitude of benefits they extend to you while hiking. And, there's nothing beyond your own health, is there?
Now that you're aware of the different kinds of hiking shoes/boots available in the market and what factors to consider while making a purchase, what are you waiting for? Head out to your nearest store and get them for yourself today! Happy hiking!