Are you shifting to a new place and have a puppy? If your answer is yes, then it's apparent that you can't leave your pet behind. If you are shifting via surface, then it's not an issue.
But if you are traveling via air, then you must be aware of pets carrying guidelines. Carrying pet with you in flights could be trouble for you if you did not get awarded the instructions. Also, there are a lot of things to take care of before moving your pet.
First, for carrying your pet, you need to buy the best approved airline dog carrier with you, because not all cages are supported by airlines. There are some specific rules for pet cage by airlines.
To carry pets in the plane, you need to look for some factors that make sure your furry pet is relaxed, comfortable, and convenient in that situation. Taking your pet with you on the flight could be a real adventurous plan or could be a complete disaster if you did not adequately planned the journey.
But selecting an airlines approved pet carrier for you furry pup could be an issue for you. In this article, we will help you figure out what is an airline approved pet carrier and how to select a perfect one for your pet.
What is Airlines Approved Pet Carrier?
There are many types of pet carriers available in the market. But all of them are not suitable according to the airlines rule. Well, airlines mostly allow pet carrying in flight but have some rules for better and safe travel for your pets.
That's why you need to know what to check before buying a cage.
What To Look For In An Airline Approved Pet Carrier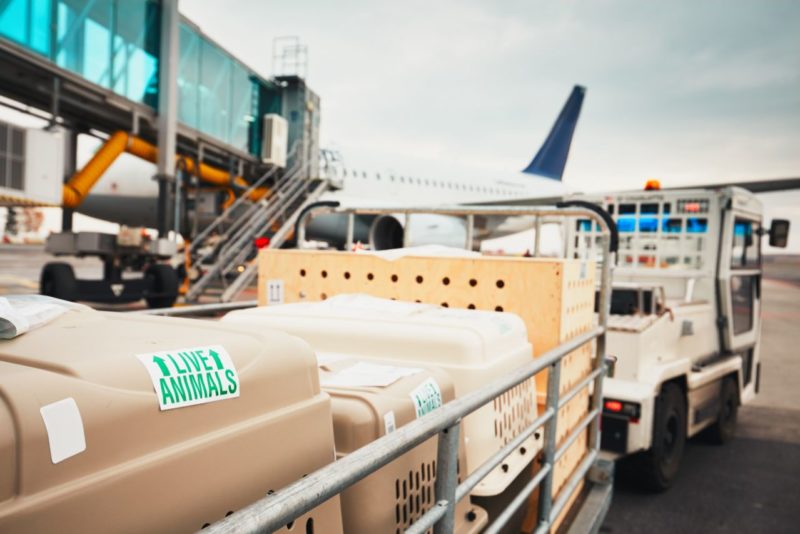 If you are shifting from place A to place B, then you need to take a lot of precautions and look for many regulations. Well, there are different rules and regulations for different airlines. For example, Southwest Airlines doesn't allow the pet to get carried in the baggage area, which means you have to take your pet with you on the plane.
That means your pet size must be small to fit in your lower seats. Some airlines also have their rules to transport pets in the cargo section. Let's discuss the factors to consider before buying an air kennel.
The first thing to consider that what you are going to buy meets the rules of airlines. Many websites did their research and made lists of best airlines approved pet carrier.
For example, if your dog is small or just a puppy, then you don't need to buy a large size cage. But if your dog size is significant, then you need to consider for a larger enclosure. Airlines indicate that the pet must have a specific space for standing up and some perfect room, so you need to decide an ideal size.
If this is the first time of flying with your pet, then you need to take care of a lot of things. Your furry can get nervous about air travel. To revel stress, your pet could chew the kennels.
That's why you need to select a pet crate which is durable and robust enough to last your puppy bites.
Conclusion
Well, you could be comfortable while air traveling, but your furry bum may not be. That's why you need to take care of lots of factors. Size, fitting, and durability all need to be perfect.