Last Updated on January 25, 2022
With more than four million blog posts being published a day, it can often feel like wading uphill through treacle trying to come up with enough ideas to keep up with everyone else.
One of the biggest challenges marketers face when it comes to content is creating stuff that's high-quality and engaging.
Think about it:
To stand out amongst the millions of other pieces of content being published every single day, you have to be putting out something pretty amazing. It's not enough to whack out 300 words, hit publish, and sit back and wait for the views to roll in.
Instead, it starts with well thought-out and relevant content creation. The first step in this process is the idea. Without a slew of compelling content ideas, you're going to struggling to create epic pieces time and time again.
So, without further ado, here are a number of ways you can generate content ideas that will help you publish engaging pieces every single time.
1.
Competitor Research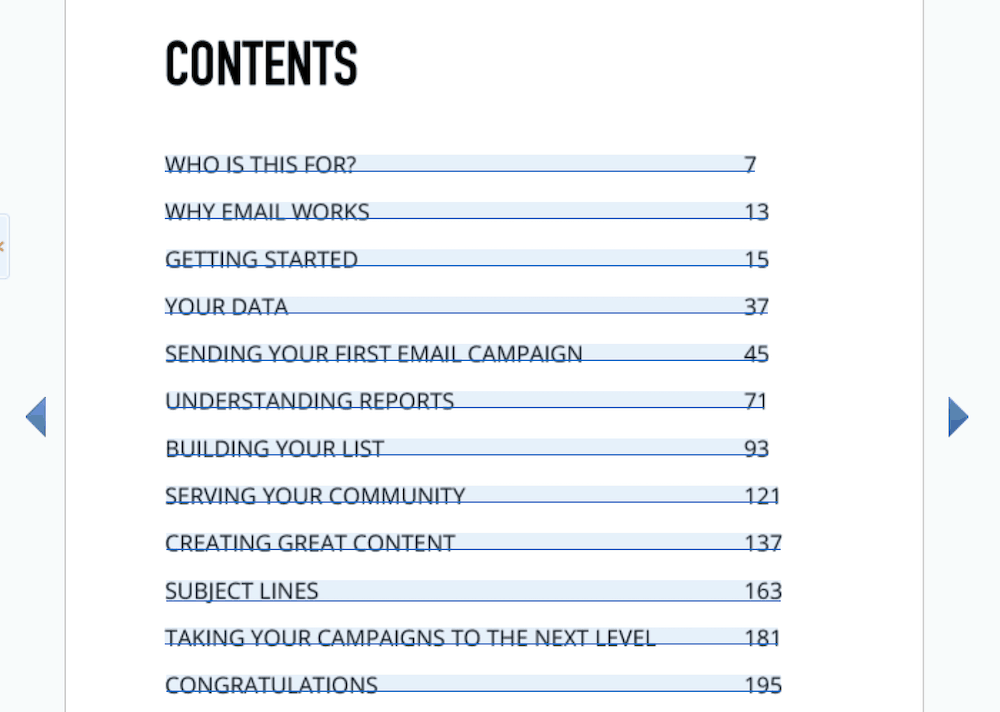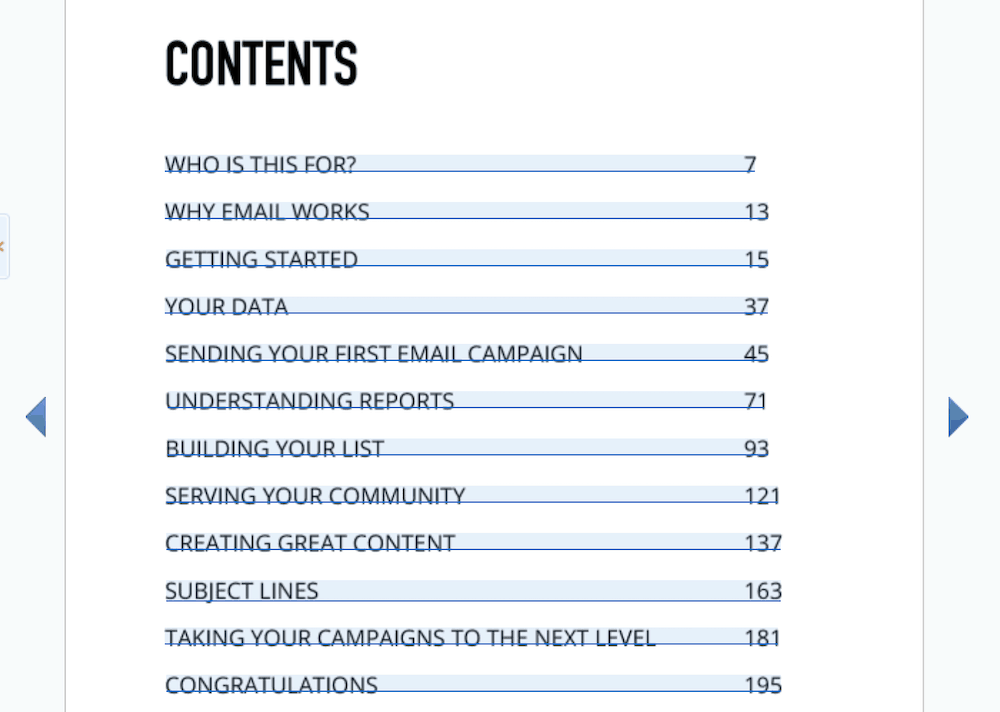 Like most marketing endeavours, a good content strategy starts with a heavy dose of competitor research.
Take a look at the sites of your biggest competitors to see what content is performing well for them – look for the pieces that have the most shares, the most comments, and the most engagement as this is a good indicator that people are engaging with them.
From there, you can start to create a list of the common topics that keep cropping up. But, instead of simply copying what everyone else is doing, you want to make your pieces better than anything else out there.
To do that, you want to get an overview of the key things covered in at least five pieces on the same topic. You can also use Amazon to search for books on the subject and take a look at their contents pages to see if there's anything your competitors have missed that you could include.
2.  Audience Surveys

There's no better way to find out what your audience want to read than by asking them directly. This way, you can get the information straight from the horse's mouth and eliminate any assumption making that might be off-track.
You can use a simple survey-making tool to create a list of questions about your audience's biggest struggles and send it out through Twitter, via email, and any other ways you have to reach your audience.
Think about asking:
What they'd like to achieve within the next year

What the number one thing is they'd like help with right now

What they'd really like to know about your industry or topic
From these answers, you can outline some blog post ideas that tackle the main issues your audience are having.
3. Scour Forums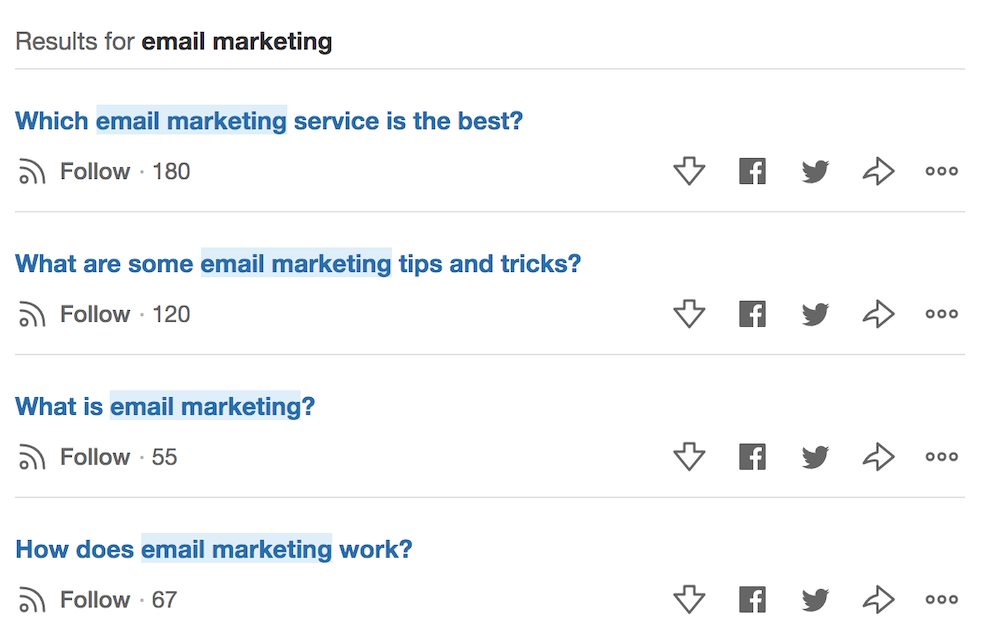 The key to a good blog post is to have it answer a pressing question that your audience has. Content forms an important part of the sales funnel, taking readers from the "awareness" stage to the next part of the funnel.
But in order to be able to answer a pressing question, you have to know what those questions are in the first place – and forums are a great way to do this. Sites like Quora and Reddit are packed full of people asking questions on a whole range of different topics.
Simply use the search function on each site to find questions on relevant topics and use those to fuel ideas for your blog posts.
4. Take a Look at Comments

The comment sections of sites are great places to get endless inspiration.
If you don't get a lot of comments on your own blog, you can hop over to your competitors' sites to see what kind of questions are being asked in their comment sections. Be on the lookout for general questions about the topic as well as more specific questions that you can create laser-focused pieces about.
There's actually a really neat trick you can use to save time scouring through hundreds of blog posts and comments. If you go to Google and type in site:disqus.com/home/forums/ "your keyword" you can quickly look through Disqus' search results and find relevant questions.
It's Easier Once You Get Started
A blank page is a pretty overwhelming prospect, which is why the process of coming up with blog post ideas gets easier once you get started. Use the methods we've outlined here as a starting point for coming up with ideas that your audience actively want to read. From there, you can monitor and measure which posts are the most successful and hone your strategy so it includes more pieces like that.
Once you've got a slew of ideas, you can start creating epic blog posts that are one in a million (or, more aptly, one in four million).