Last Updated on March 2, 2020
It can be hard for small businesses to compete with the larger companies in their industry, which is frustrating because you can provide a product or service just as good, but you do not have the resources or reputation for attracting customers. While it will always be a huge challenge to compete against the bigger brands, there are a few steps that a small business can take, which should help, and there are even a few advantages that a smaller business has which can be utilized. Additionally, once you start to compete at a higher level, it then becomes even easier to attract more people to your business.
Focus on Customer Service
There are areas where a small business holds an advantage over bigger brands, and customer service is the most notable. It can be challenging for a large organization to handle customers, but for a small company, it is easier to manage customer service and to form a bond with your existing customers. Make sure that your customer service is excellent, and it will help you to develop a positive reputation while attracting and retaining customers.
A few basic tips include:
Offering a personalized shopping experience
Engaging with people on social media
Going the extra mile for customers
Offering live chat on your website
Thanking customers with handwritten notes
SEO Audit Tool
SEO is one effective digital marketing technique to increase your visibility online, but it can be hard to deliver results. Using an SEO evaluation tool can help you to identify what might be holding your website back in the rankings so that you can make improvements and rise through the search engine results lists. When you can improve your ranking, you will compete with the bigger brands, improve your reputation, and increase brand awareness, all while directing more traffic to your website.
Ask for Feedback
You should also ask your customers for feedback so that you can identify how you could improve your product/service and customer experience. In addition to helping you find ways to improve, this also shows that you are a brand that values its customers and will listen to what they have to say.
Promotions
Everyone likes to take advantage of a good promotion, so this can be a smart way to lure customers away from the bigger brands and to get new customers to give your company a chance. It is then down to you to win them over with a high-quality product/service and excellent customer service. Running these promotions can be at a cost, but it can work wonders for attracting new customers and improving both brand reputation and awareness.
Analyze the Bigger Brands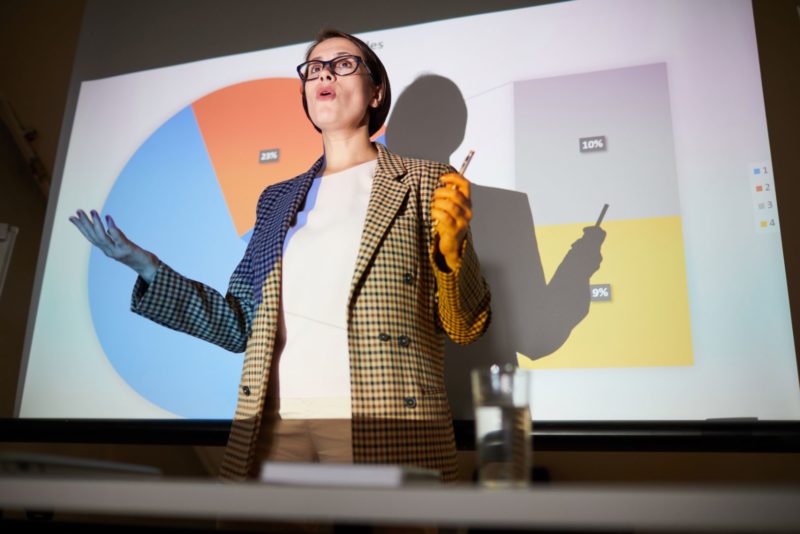 Keeping an eye on the competition is always a smart idea and can help you to compete at a higher level. Carefully analyze your competitors and determine what their strengths are areas that they could improve, and any gaps in the market that you are both missing. You can then use this information to your advantage and make intelligent business decisions.
Show Expertise with High-Quality Content
People will always turn to businesses which are deemed to be an expert in the field, and you can show this by creating high-quality content that is geared toward your target customer. This might include tips, how-to guides, industry news, interviews, or anything else that might be of use to your target customer and show that you are an expert in the field.
Customer Reviews
People also look to customer reviews when deciding between brands, and they will always choose a company that has multiple good reviews. Therefore, you need to follow up every order and encourage people to leave reviews and then to put these reviews on the company website and social media.
Engage with People on Social Media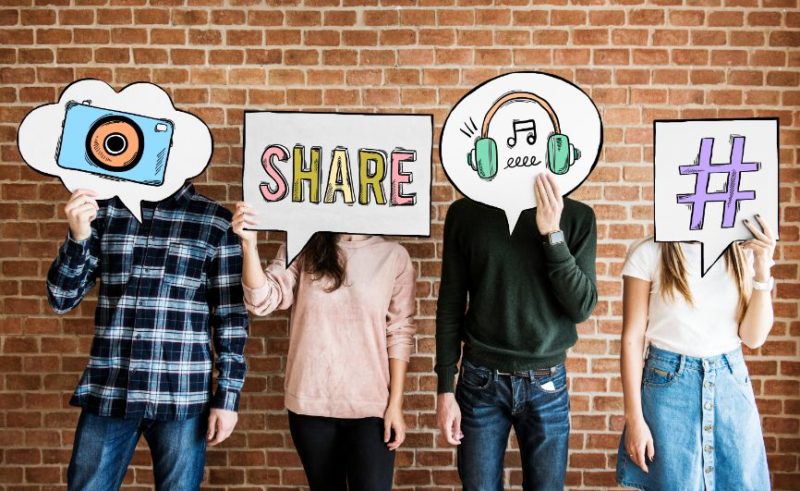 Following this, social media is another area where smaller businesses can have an advantage over larger companies. While you may struggle to get the number of followers on your page, it does mean that you can engage properly with those that you do follow and respond to each comment. In today's day and age, people like to feel valued and heard online; by engaging with your target customer, you can help to create an important connection and open a two-way communication avenue with your followers.
Show Personality
Similarly, people like to feel that they are dealing with people as opposed to a faceless corporation. This is why it is helpful to show your personality and to humanize the brand where possible – a few good ways of doing this include employee profiles on the website, signing all communication with names, updated from the office on social media, and photos of staff online.
Digital Marketing
One of the most effective ways to compete at a higher level and increase your visibility online is with digital marketing. Various techniques can be used to make your brand stronger online and direct more people to your website, and it is worth using the services of an experienced digital marketing agency to achieve this. The bigger brands will always have a stronger online presence, but you can be more competitive by making yourself more visible.
Be Consistent
One of the main reasons that people use the bigger brands is that (typically) they are consistent, so the consumer knows what to expect. Therefore, you need to be as consistent as possible so that consumers know what to expect when they use your company and so that you can paint yourself as a professional organization.
Competitive Pricing
Of course, pricing is another major influencer when it comes to deciding between businesses. This is an area that needs careful consideration as you do not want to price yourself out, but equally, you need to run a profitable business. This is where competitor analysis is so important so that you can attract customers with slightly lower prices but not so low that you will struggle to succeed.
Form Strategic Alliances
Teaming up with other small businesses in the area can be a great way to increase exposure and to create a supportive local business environment. Find other small businesses in the area that are not direct competitors and then find ways to work together, such as a collaboration or by promoting each other's businesses.
Give Back
Another area where small businesses can benefit greatly is by portraying yourself as a brand that cares. In a time where consumers are becoming increasingly eco-aware and selective when it comes to brands, many larger companies are being shunned, and instead, people are looking to support small, local businesses. You can encourage this by being a brand that cares and gives back whether this is raising awareness about an important issue, raising money for a local charity, or hosting local events.
As you can see, there are many effective strategies for competing with bigger brands and combining just a few of these could have a huge impact on the success of your company. It will always be challenging to compete with larger companies that have the reputation, resources, and larger presence in the industry, but there are ways to level the playing field and even areas where a small business can excel over a much larger organization.