Last Updated on January 24, 2023
How many times have you found yourself wanting to send a PDF but it is just too large? Have you been needing to make edits to your PDF and find that you cannot due to those irritating permission locks?
If you find yourself having these problems, just pick EasePDF. Look no further than EasePDF. Not only is EasePDF the best online PDF converter to convert PDF to Office; this online app also can easily compress your document so you can send it in a flash.
What's more, EasePDF allows you to edit, and manage PDF, it also can unlock those irritating permission locks.
In this article, I will show you how easy and quick it is to compress PDF documents and unlock them using EasePDF. Everything you need can be easily found on the home page.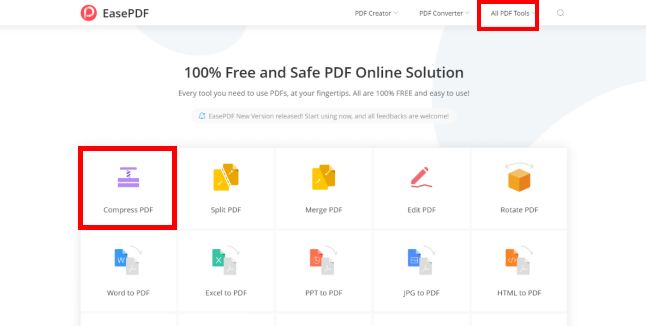 How to Compress A PDF
It is a very simple process to compress your document. You will wonder how you ever managed to work with PDFs before EasePDF. You can compress your PDF in 4 easy steps:
Step 1. Go to the EasePDF. Select Compress PDF from the list of options.
Step 2. On the next page, select Add File(s). A pop-up window will appear for you to select your file.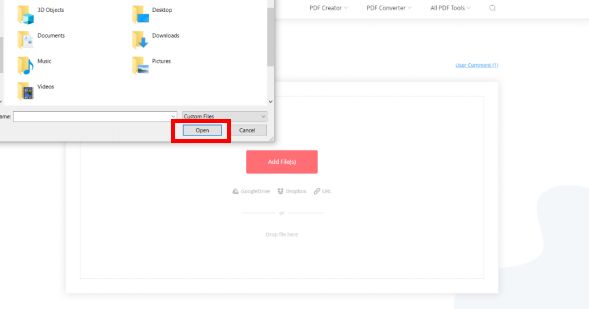 Step 3. Pick one of the modes from the three different compression modes. Then select the Compress PDF button. The file will then be uploaded to be compressed.
Step 4. Download your new file. Once your file has finished processing, you will then be able to download your newly compressed PDF file. I suggest you save it with a new name so as to keep the original.
EasePDF not only gives you the convenience of compress your documents from anywhere, but it also has the option for compressing more than one PDF at the same time. It's a quick and easy way to compress your PDF's in the office or on the go.
How to Unlock Your PDF
Unlocking your PDF is no longer troublesome as it was in years past. With EasePDF you will find removing those pesky locks quick and easy. I will show you how easily it can be done in 4 quick steps.
Step 1. On the EasePDF and select the All PDF Tools drop-down menu. Then select Unlock PDF.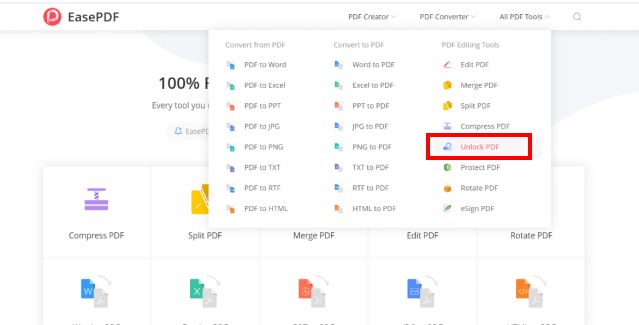 Step 2. Select your file to be unlocked by using the Add File(s) menu button. Please note: you can only unlock one document at a time.
Step 3. After verifying that you are legally allowed to unlock the PDF and have the right to make edits to the file, click Unlock PDF.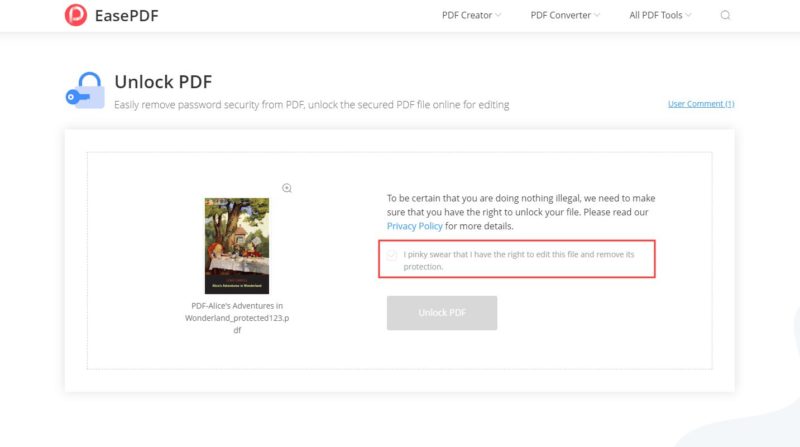 Step 4. After your document has been processed and unlocked you will then be able to download it. Remember to change the name of your PDF so as to maintain the settings of the original file.
With EasePDF you can easily unlock your documents to make the necessary changes. Unlocking PDF documents are no longer impossible. In fact, with EasePDF it's quick and easy to do. It can be converted from any device with an internet connection.
Why Choose EasePDF
High output quality
Fast processing speed
Supports any modern browser
Plenty of powerful editing tools
Multiple conversion formats
Bulk conversion supported
Friendly user interface
High Security with 256-bit SSL encryption
Conclusion
In this article, we have learned how to not only unlock PDF documents but also how to compress them. Both can be done in 4 easy steps. EasePDF is one of the best Online PDF Converter for free to use, which can easily help you compress and unlock your PDF's from your home, office, or on the go.
EasePDF supports all platforms, so no matter what device you are using you can convert, compress and unlock your documents.
You may ask why should I use EasePDF over other online PDF editors? The answer is simple. EasePDF is totally free.
No need to sign up and all platforms supported. I am sure once you try EasePDF, you will not want to use any other PDF online editor.