Last Updated on March 8, 2022
Going 'green' isn't just for individuals or rich communities. Everyone, even medium to large businesses, needs to take on the responsibility of choosing cleaner alternatives to reduce their carbon footprint.
In the EU for instance, more than 20 million small and medium-sized enterprises (SMEs) are already adopting a green attitude. This has not only helped them reach out to eco-conscious consumers, but they have also improved their profit streams while saving resources in the long run.
Regardless of which industry you may be in, it's never too late to join in the green movement. You can start small and expand from there. Not sure where to begin? Here are several ideas to make your business or office more environmentally-friendly:
Easy Ways Businesses Can Go Green
Practice 'clay-go' principle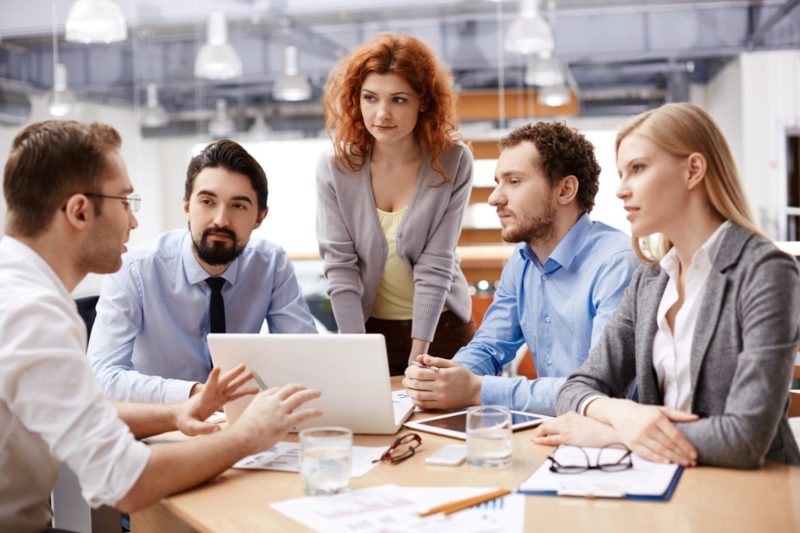 Going 'green' should start on an individual level. Employees need to be aware of basic principles, such as recycling and segregating trash. The facilities department can take charge of this initiative.
Everyone at the office should be encouraged to avoid litter at their desks, throw their trash at appropriate bins, and to turn off computers when not in use.
These may seem simple enough, but you'll be amazed at how much money you save by the end of the year. Make sure to send monthly or quarterly reminders via email (avoid paper or print!) about this practice to get everyone on board.
Assess current electricity and water consumption
Before jumping into alternative energy sources, you need to first gauge how much you consume as a business. Having this perspective in mind will make it easier for the management to make reasonable decisions about switching to cleaner energy, such as solar.
That's because while solar energy projects do have their pros, it may not always be the right choice for your company.
Another thing you need to factor in is the initial investment. Depending on how you want to make the switch, it may not be possible for your business to be 100 percent green in a year.
Be realistic and opt for something like 30 percent in the first year, and then increase it in succeeding terms. What's important is to have a goal of being 100 percent sustainable within five or 10 year's time.
Consider clean alternative energy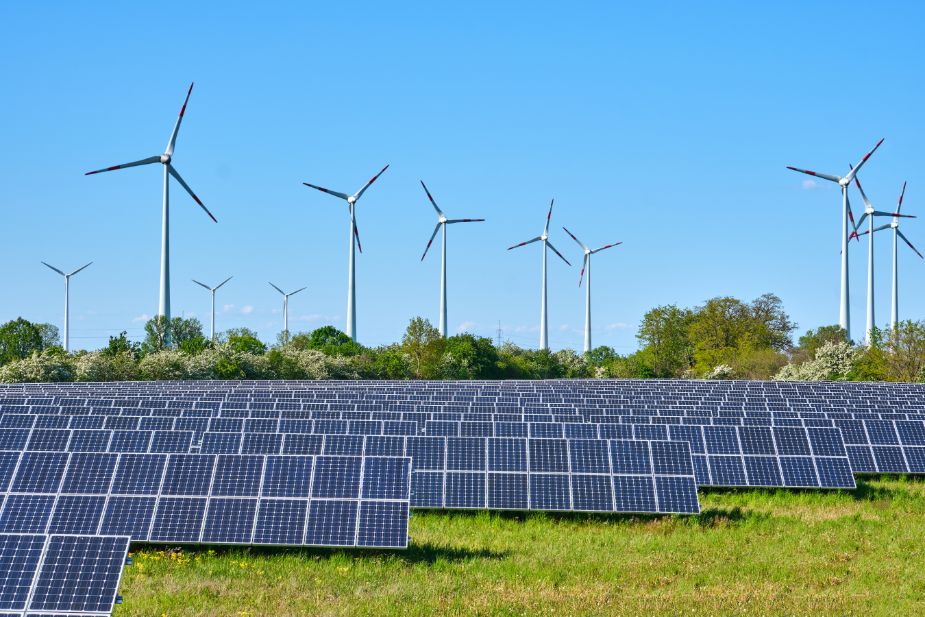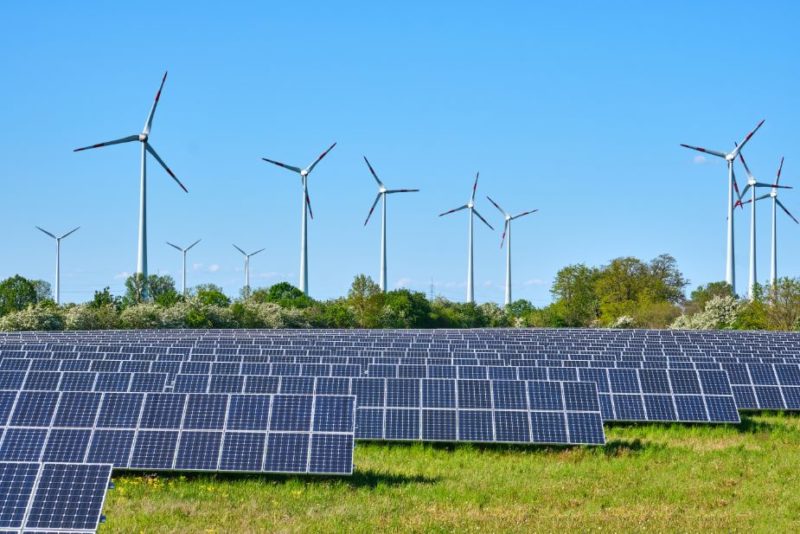 More and more businesses are switching to cleaner energy sources which include solar, wind, and geothermal. If you or the management have always thought about going green for the long haul in terms of energy and water sources, make sure to talk to an expert.
There are even energy companies that will let you lease or sell your land for solar farm development. If this is something that interests you as a landowner or as a company, then this is a highly viable (and profitable) option.
Can't easily transition? No problem, an easy fix is to simply replace existing equipment and/or lighting with their energy-efficient counterparts.
Go for the cloud.
Cloud computing and cloud operations have been on the rise thanks to modern technological advances. More and more businesses are adopting this method not only because it cuts costs, but improves overall productivity, customer satisfaction, and allows for operational integration.
Many cloud service providers have flexible terms; so it doesn't matter whether you're a small or large business, you can pick which cloud service is right for you.
Encourage commuting or car-pooling
One of the biggest culprits of air pollution is vehicle emissions. But often, employees hardly have a choice but to use their cars because it's more convenient. On that note, brainstorm ideas to promote carpooling or commuting.
You can offer bus or train discounts. Provide bike racks for those who want to use their bike to work. Or get a company van to drive employees to and from the station on critical days such as Mondays.
Understanding how people get to and from work will help you make the right offers to make commuting a better and greener experience.
Allow outsourcing or remote work.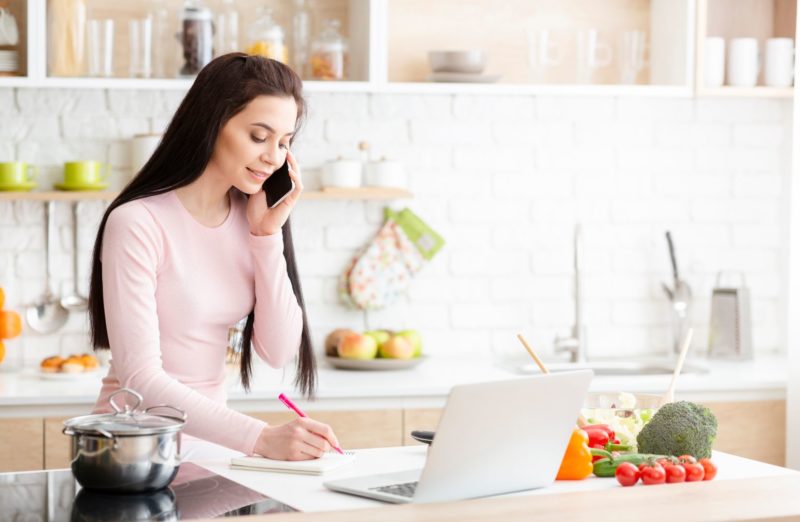 Depending on your location, commuting can be the bane of employees. Not everyone is lucky enough to live close to work, after all. If providing company vans or carpooling isn't an option, allowing staff to work from home at certain times during the year can be a great alternative.
In fact, according to some surveys, there are employees who prefer this versus a pay rise.
Allowing remote work or outsourcing can help cut your carbon footprint while getting the exact type of work (if not better) done. It's a matter of understanding which of your current tasks can be managed remotely. Aside from being sustainable, this will also lower your costs and increase productivity.
Upgrade and donate.
It's not just plastic that's clogging up the ecosystem – electronics make up a huge percentage of it, too. Similar to plastics, they take time to decompose. What's worse is that they may also release harmful chemicals into the soil.
So when upgrading to better equipment, consider donating instead of throwing them away. Computers, for instance, can be donated to schools or underprivileged kids. The same goes for printers, routers, and servers.
Just make sure to delete sensitive company information before donating. Work with your IT and legal department to ensure everything is disposed of or transferred in accordance with policies.
Sponsor green initiatives.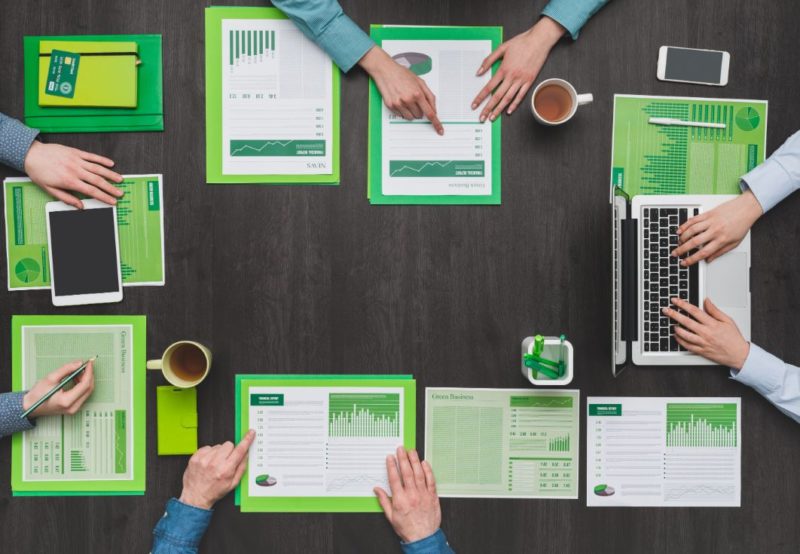 Don't have a 'green team' yet? Create one! Then let them spearhead eco-friendly activities for the company. Whether it's a tree-planting initiative or a clothing drive, be sure to support them in their endeavors.