Last Updated on January 24, 2023
If you have decided that you want to give your kitchen a contemporary makeover there are certain design elements that will need to come together to help achieve the look and feel that you are after.
Near the top of your list of essentials would be white kitchen tiles, as they are often the essential backdrop to your contemporary kitchen design statement.
Here are some of those key elements that all help to turn your kitchen into a contemporary space.
A good way to get that minimalist look
If you want a contemporary look it pays to embrace the concept of minimalism as this creates the sleekness that is so chic.
A white kitchen instantly gives it minimalistic appeal and choosing white tiles and cabinets will help lighten the space, make everything feel brighter, and deliver a great contemporary feel.
Think carefully about cabinet design 
You should always be mindful that contemporary kitchen designs are focused on aesthetic subtlety.
If you choose a cabinet design that is sleek and maybe has a matte finish, this will deliver the right amount of elegance and style.
Find a way for natural light in your kitchen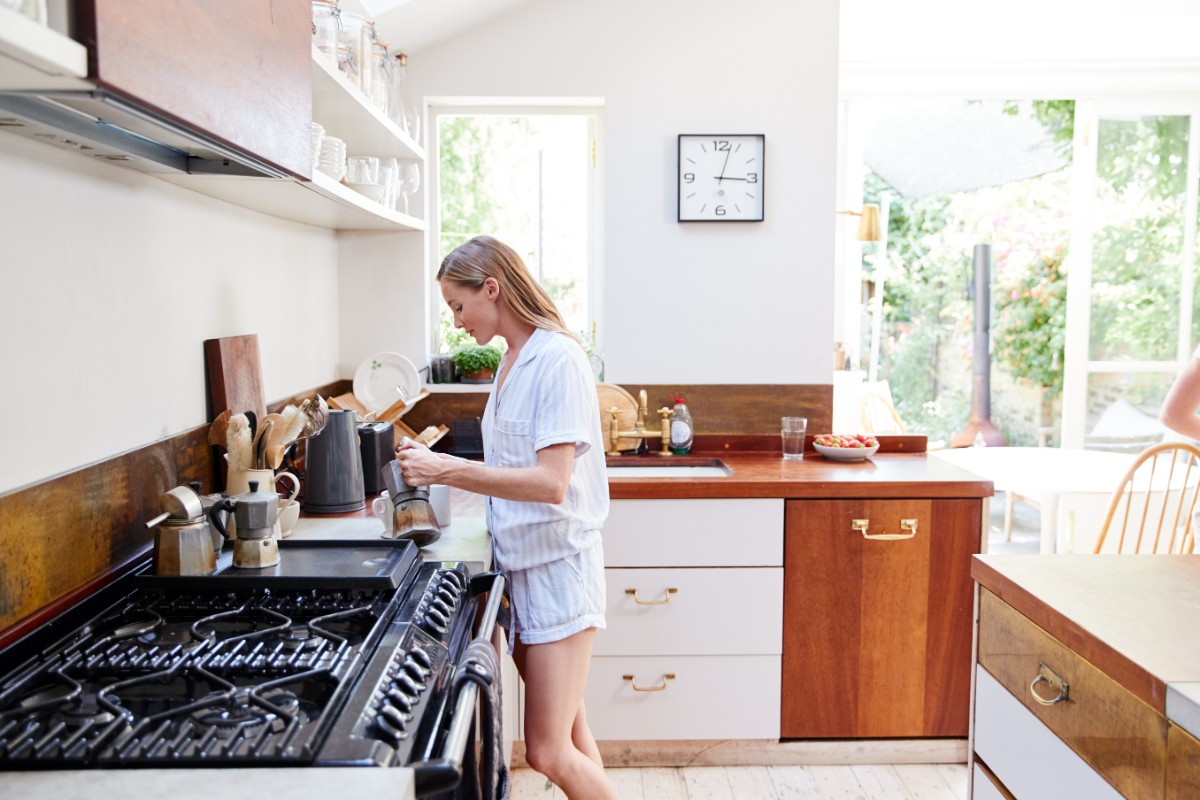 It is quite hard to achieve a contemporary kitchen design without a certain amount of natural light to brighten things up.
Try to find ways of letting more natural light into your kitchen, using a roof light, for instance. The combination of an all-white color scheme a good level of natural light will help create a contemporary design statement.
Open up some of your cupboards
Storing items away in kitchen cupboards is the obvious solution in any kitchen but if you want to achieve a more contemporary design you will need to consider embracing a more open concept.
What that means is removing some doors so that the shelves are on display. They become part of your decor rather than being hidden away.
Add a focal point
Contemporary kitchen design is primarily about subtle touches and finishes but that doesn't mean you can't add a touch of drama. You can do this by introducing some splashes of color, maybe with some brightly colored chairs. Or you could install some statement kitchen countertops that are a real talking point.
Add your personality to the design
Adding some personal touches that are all about you also works well in a contemporary kitchen design.
A favorite painting or a collection of curiosities that you love will introduce an element of your own personality into the design while still creating that contemporary vibe.
Make it a social hub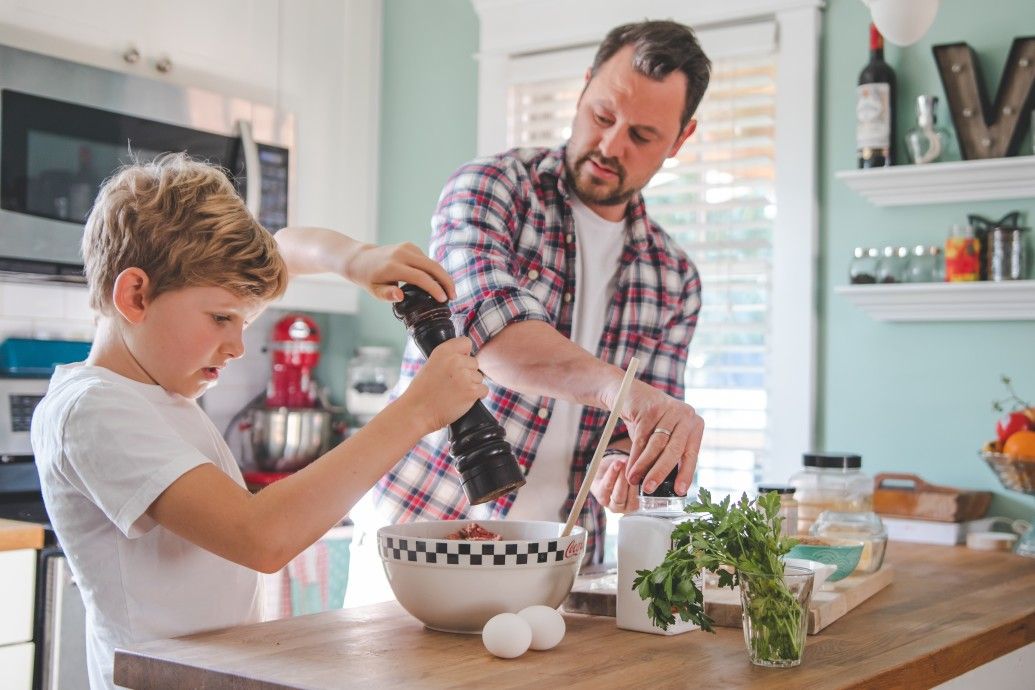 Your kitchen is the hub of your home and if you can embrace an open design concept that creates a social space it will help you to tick all of the boxes in terms of modern design with a contemporary twist.
Classic finishing touches
When you manage to create a contemporary kitchen design that is the epitome of coolness you still have room for some classic finishing touches.
A retro set of scales or kettle are just some of the timeless additions that will enhance your contemporary design goals.
Focus your attention on these key kitchen design elements and you will be well on the way to getting that contemporary look and feel that you want.