Last Updated on March 8, 2022
Let's be realistic: hoping to increase clicks and conversions using various social media platforms with no fundamental strategy is like storing water in a broken container. It simply won't work. However, with countless social media channels competing for your business, how can you focus all your energy on the platforms that get you the most interaction and clients? 
The Need for Social Media Marketing Strategy
Developing a marketing strategy for your social media use is an essential part of your entire client acquisition approach. However, many people omit this crucial step assuming:
They can revisit the plan and execute the strategy eventually.
They don't need it in the first place, considering that social media is constantly evolving.
While the "constantly evolving" part is true, having a strategy will enable you to focus your time and effort in developing a strong, analytical plan you can always adjust and improve.
A compelling social media marketing strategy will make your efforts cohesive with the type of content you plan to share. It also enables you to keep track of your efforts and make the necessary changes as you uncover the posts your target audience reacts best to.
Founded on the significant growth that social media channels have attained to date, the content that gets the greatest reactions are visual. Based on a recent study, tweets with photos get about 18 percent more clicks and at least 150 more retweets than those without. A research into the top 10 percent of Facebook posts created by over 300,000 brands indicated that those with pictures received the most interaction, making up 87% of the total engagement.
The Best Social Media Channels to Target
Here are the major result-generating social media platforms you must concentrate on. As far as strategies are concerned, you can capitalize on visual momentum to boost likes, shares, retweets and other responses from your audience.
1. Facebook
By 2014, 71% of all adult online users have a Facebook account. Studies reveal that Facebook has an overall decent demographic. Your visual content must generally cater to these groups. This can be achieved using:
Facebook Covers – The cover photo is possibly the best way to present yourself or your brand. Upload a unique picture, an inviting collage, or directional hints directed to the most critical parts of your Facebook page.
Timeline Photos – Facebook posts with pictures get at least seven times more likes and ten times more shares than plain text.
Photo Contests – Once in a while, hand the control over to your followers. Crowdsourcing is a tried-and-tested method of generating content and interacting with followers, fans, and potential clients. Among the best strategies to crowdsource content and activate audience participation is through photo contests.
2. Twitter
Twitter has had substantial growth among the university population, besides urban users earning over $50, 000 a year. Inviting users to "click on a tweet" is important to endorse your brand and share your voice. "Click on a tweet" allows your audience to:
Click on a hashtag.
Click on a photo link.
Click to expand a tweet.
Click to retweet
Click to follow.
Click to 'favorite.'
Click to view profile.
One of the best methods to elevate your Twitter rate is, again, through photos. Twitter now enables a maximum of four photos per tweet which makes its 140-character-limit less restrictive. One aspect to consider thoughtfully is image sizing. Twitter has relatively short and wide photos, and your Instagram-sized picture will get awkwardly resized in Twitter's preview box.
Infographics are great as Twitter photos, probably because they are part of the same category of snippet-based info that fueled the rise of microblogging in the first place.
3 & 4. Pinterest and Instagram
Pinterest and Instagram may focus on two distinctly diverse audiences, however, their respective audience equally thrives on exactly the same fundamental current: visual content. 28% of adult online users have a Pinterest account, while 21% use Instagram. These two platforms have several things in common that what you would initially think.
Pinterest basically allows users to develop Pinboards, which combine a selection of photos grouped into one central theme. Pinterest users may leave comments on your boards and specific photos. These images can also be shared with others (a process referred to as repinning). And though the users of Pinterest are mainly women, male-centered niches like DIY home improvement are also popular in the site.
If you already own a Pinterest account, convert it into a Business Pinterest account. No premium charge is required for this change. The business account presents you with a lot more marketing rudiments such as analytics that can reveal to you who likes and repins your photos.
Getting a grip on Pinterest doesn't call for any secret technique or serious understanding of algorithms. The concept is as simple as it gets. Just have a clear vision of the themes you want to pin on your boards and stick closely to them. Create as many boards as you desire, and then optimize their titles and descriptions.
Instagram operates on the same premise. This extremely visual application promotes input and interaction from users. On Instagram, user-focused photos reign. It's likely the best social media platform to highlight how your clients use your brand. It's also a great platform to share behind-the-scene pictures from work.
Just like on Facebook, photo-based competitions start more discussions between you and your followers. The most appealing brands on Instagram find approaches that would highlight their clients, whether or not the campaign is focused on the product. Think about ways to promote communication with your visitors, whether it's by crowdsourcing, item spotlights or consumer stories.
5. Google+
As with the other popular social platforms, it's smart to utilize and stylize your Google+ profile page with an excellent cover photo, suitable keywords, a relevant profile photo, and a link to your website. It's very easy to write off Google+ as a Facebook clone, however, likes (referred to as +1s) and shares have distinct motivations here. Rather than being solely an agreement or a display of support, a +1 is regarded as a point toward appreciation. Consider it a virtual nod of approval.
Also, Google+ users share posts and items that are visually eye-catching, impressive or motivational. Images of people and faces get more +1's (admiration) while pictures of pets, food, and even memes get more shares. The photos that highlight positivity in certain aspect – such as quotes or good stuff happening in the world – are also well-liked by the Google+ users.
The main takeaway for developing a social marketing strategy on Google+ is to not fully concentrate on the images. Google+ users appreciate textual content, therefore, you can combine the best of both worlds.
6. LinkedIn
If you think LinkedIn may not likely be the best platform for you to use visuals as part of your marketing strategy, then you're mistaken. This particular social networking site primarily draws in startups, fresh college grads, job headhunters and professionals – but that is not an implication that photos are useless here.
You can add a visual social marketing strategy on LinkedIn using slide shows. If you frequently create, upload, and share slides on SlideShare use those on your LinkedIn account too. Directly embed your SlideShare presentation to your LinkedIn page. When that's done, insert the link in your profile to make it part of your professional portfolio.
LinkedIn offers a range of possibilities to showcase what you can do by presenting your work and marketing yourself visually. Consider LinkedIn as your work scrapbook or collage that features all your best professional achievements and triumphs.
Social Media Strategy Pro Tips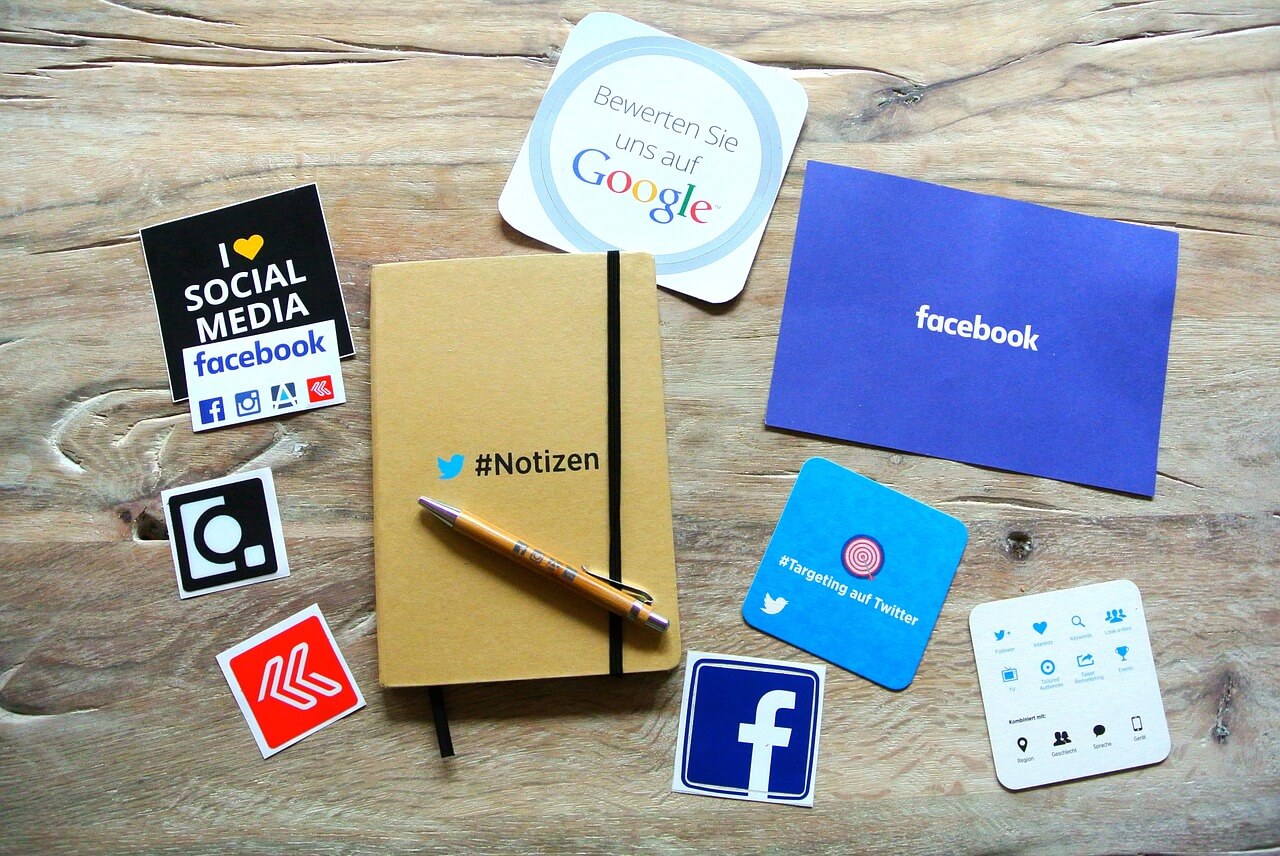 1. Develop social media targets and objectives.
The first task in any social media strategy is to create targets and objectives you aim to accomplish. Having these goals also enables you to quickly react when social networking campaigns are failing to meet your expectations. Without these targets, you will have no method of assessing your success and no ways of confirming your ROI.
These targets must be aligned to your larger online marketing strategy, so your social media campaigns all drive toward business objectives. If your social media plan is proven to generate business targets forward, you're very likely to obtain executive buy-in and investment. Your objectives should exceed vanity analytics such as retweets or likes, in preference of higher metrics like lead generation and website traffic. Be SMART- specific, measurable, attainable, relevant, and time-bound.
A simple approach to start your social media strategy is to write down a minimum of three social media targets. Think about what the goal will resemble when accomplished, and use that yardstick to determine how you will track it.
2. Carry out a social media audit.
Ahead of developing your social media plan, evaluate your existing social media use and exactly how it's working for you. This calls for finding out who is interacting with you via social media, which social channels your audience uses and how your social networking presence measures up to your rivals'.
Once you've carried out your audit, you'll have a clear picture of every social channel which represents your brand, who operates them, and what objective they serve. This 'living inventory' must be managed regularly, particularly as you scale your company.
It must also be obvious which accounts must be updated and which ones require to be removed altogether. Reporting fake accounts will help guarantee that people looking for you online are only connected with the specific accounts you handle.
A fundamental part of your social media marketing strategy is to create mission statements for every social networking profile. These one-sentence remarks will let you direct your attention on a distinct target you intend to accomplish using social media. They will guide your decisions and help drive you back in line when these profiles dwindle. Spend time to figure out the goal of every social media profile you have. If you can't determine its goal, it's probably better to just delete the profile altogether.
3. Create or enrich your social media accounts.
Once you've audited your social accounts, it's time for you to refine your online presence. Select what networks best match your social media targets. If you don't currently have social media marketing profiles on each site you concentrate on, develop them from the ground up using broader marketing objectives and your target audience in mind. If you have existing accounts, it's time for you to improve and boost them for the best feasible results.
Each social media site has a different audience and must be cared for differently. Also, cross-promoting social media accounts can assist you to expand the reach of content.
4. Get social networking ideas and inspiration from industry leaders, competitors, and clients.
Probably the most vital reason for participating in social media is that your clients already are. That just means, so are your competitors. While the knowledge is not that comforting, it actually implies that there's an abundance of information already accessible for you to incorporate into your social media marketing strategy.
Use your competitors for inspiration in terms of what content types get the most social networking engagement. Also, work with social media listening to observe how you can differentiate yourself from the competition and attract the clients they may have missed.
Clients can also provide social media motivation, not just through the content they share, but in the manner they phrase their messages. Find out how your target audience composes Twitter posts, and try to copy that style. Learn their habits, the average time they share and repost updates and why, and use the information as basis for your social media plan.
A final source of social networking ideas and inspiration is industry leaders. These are the giants who accomplish amazing work through their respective social media marketing strategies. Companies in every field imaginable could differentiate themselves through advanced social networking strategies. Follow them and learn all you can.
Setting the building blocks for success on social media means developing a solid, compelling, and reliable strategy to work from. It is important to understand that social media is constantly changing. As new social networks arise, you may want to include them in your strategy. And as you achieve targets, modify them or find new objectives for each platform.