Last Updated on October 4, 2021
Landing pages used to be simple web pages used to market your business. In today's cutthroat industries however, almost every company and individual must make smart use of them to ensure visibility and presence on the Web.
Whether you're a small startup or a freelancer, beautifully customized landing pages can work wonders for your goals. It can make your name rank on search engines, show off products or services, capture leads, and even lead to conversion (sales). It all depends on how you've crafted it to serve your specific purpose.
It's no wonder that businesses and individuals invest in web developers who can take their landing pages to the next level. Most folks have also taken the time to learn coding languages. But both methods can be exhausting – mentally and physically. Wouldn't it be nice if you could create magnificent yet practical pages without touching code? Is that even possible?
Elementor makes it possible. As one the leading Visual Editors for WordPress, Elementor wants to make designing websites easier, faster, and more convenient for anyone.
No time to learn code? No money or resources to hire developers? Interested in learning everything yourself? Don't worry: there's a page builder that works hard to make your work easier.
Introducing Elementor Pro: Why Go Pro?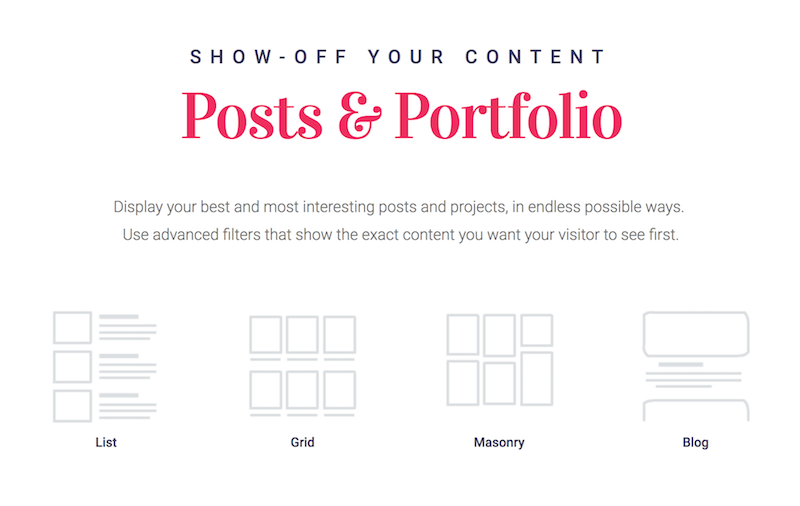 When Elementor was released in 2016, it was a huge hit because of its intuitive tools. Elementor Pro wants to top that by introducing more features in a service already loved by hundreds of thousands of active users.
Unlike other page builders, Elementor Pro features real-time previews when you change anything on the visual editor and easy-to-use tools (that you'll already be familiar with if you were using Elementor Free) for beautifully customized landing pages. The best part? No need to learn code or even touch it!
If you're using WordPress, simply install Elementor Pro and it will work seamlessly on any WordPress theme. The FREE version is already amazing with its selection of design widgets (e.g. dividers, headers, text, icons, video, image carousel, sidebar, social icons, etc.). But the Pro version will take you further with more features exclusive for its users.
The Pro version offers seven design widgets that you can tinker with and customize to your heart's content. These are:
Portfolio
Posts
Forms
Templates
Price Lists
Countdown Timer
Slides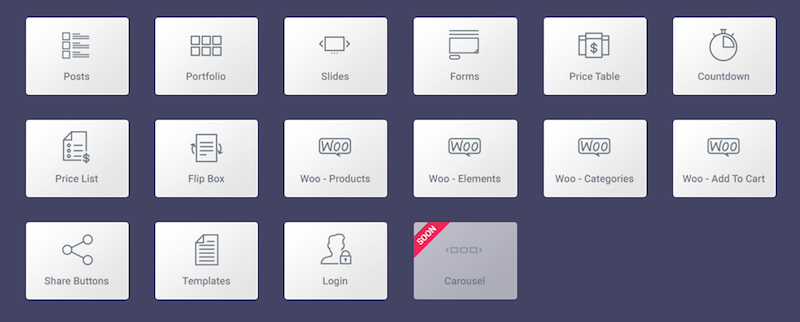 Adding any of them can create different effects and alter the purpose of your landing page significantly. For example: bloggers will love the Posts widget as it will allow them to fully customize the look and feel of how their posts will appear on the landing page. Meanwhile, freelancers would find the Portfolio widget a useful asset, as they can have complete freedom on how they showcase their projects.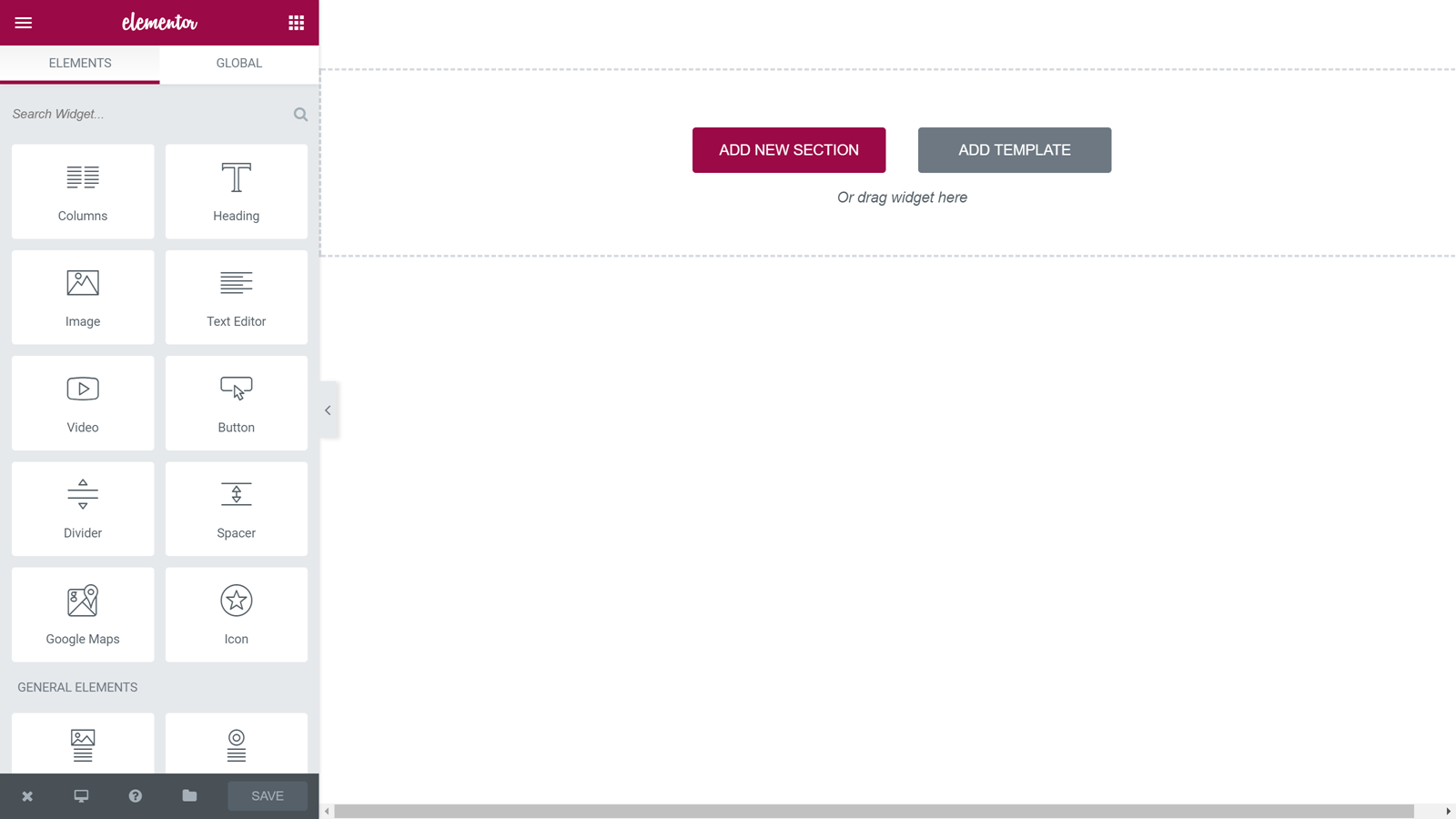 Once you've installed Elementor Pro on WordPress, all you need to do is open the Editor and you're all set. You can go back to the regular WordPress editor at anytime.
The dashboard will present you with your website, while the left-hand side will contain the different widgets that you can use to build up your pages. Simply select the landing page you'd like to work on, and drag a widget you'd like to add directly on the page. This drop-and-drag function is what puts Elementor Pro ahead of its peers.


The widget automatically adapts to your content. From here, you can customize to your heart's content. You can pull from existing content on your website, or upload your own. When working on Posts for example, you can control every aspect, from column numbers to image ratios.
You can also optimize for SEO (like set H-tags), so your page is search engine-ready by the time you publish it. This is a handy feature, especially for folks who are still learning the ropes on SEO and digital marketing in general.
Its intuitive interface updates in real-time as well, so users can easily see changes as they make them. As you adjust widths or column gaps for instance, you can immediately see how it would look like right before your eyes. This helps you to quickly decide whether you like the current change or not. When you're happy, simply hit the SAVE button.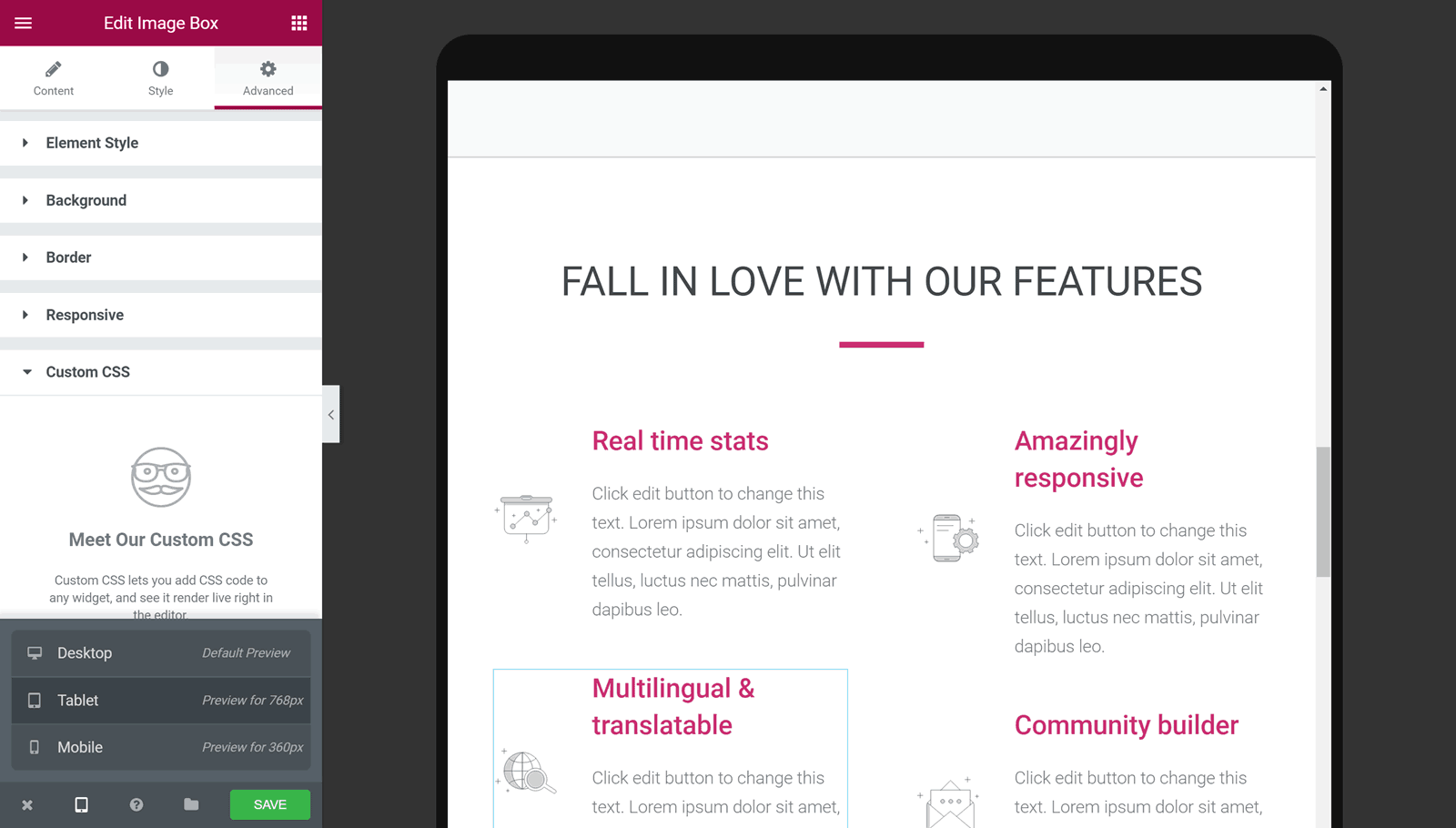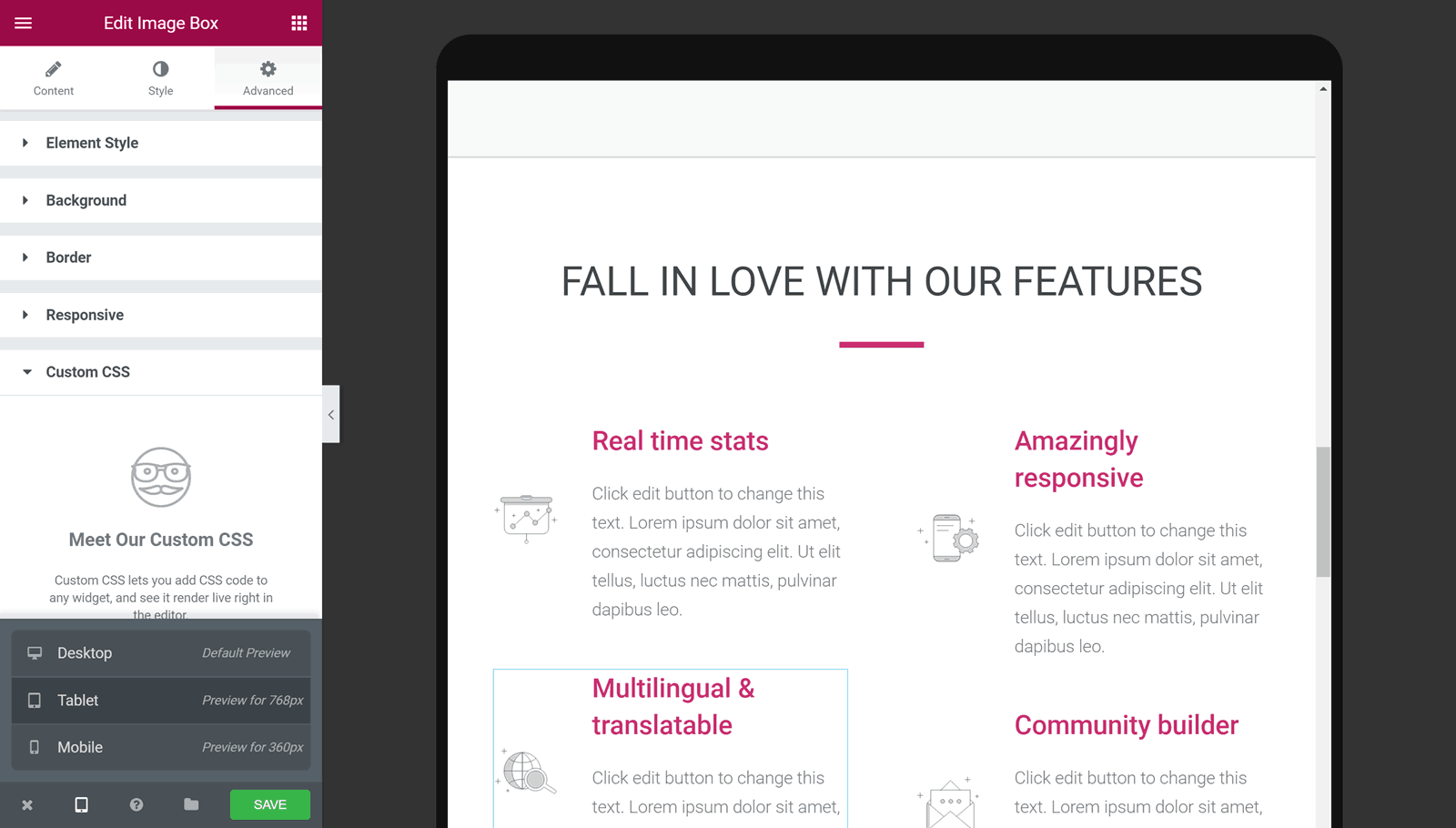 Want to see how your new design would look like on mobile devices? Elementor Pro gives you control over that, too. Simply click the desktop button to toggle between different views (desktop, tablet, smartphone) and see how your landing page would look like on other gadgets. It's quick, simple, and stress-free.
You can also determine how certain design elements would look like on a certain device. For example: you can choose to have three columns on desktop as well as on a tablet. This gives you total freedom and more options on how exactly you'd like to style your landing page. You can do it all without ever leaving the Editor.
Elementor Pro is for Everyone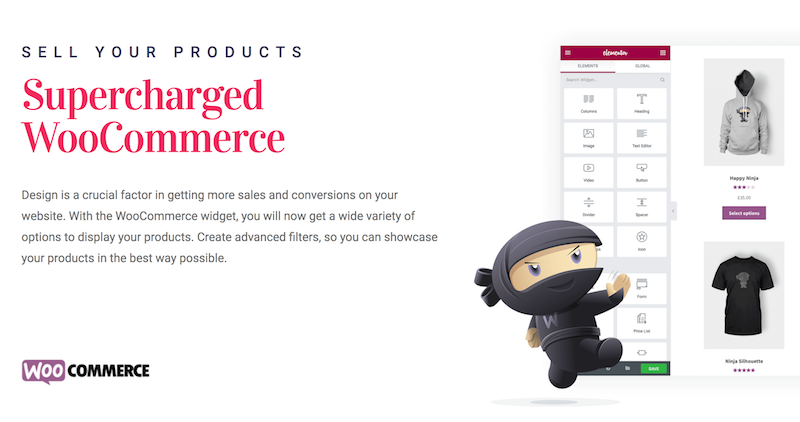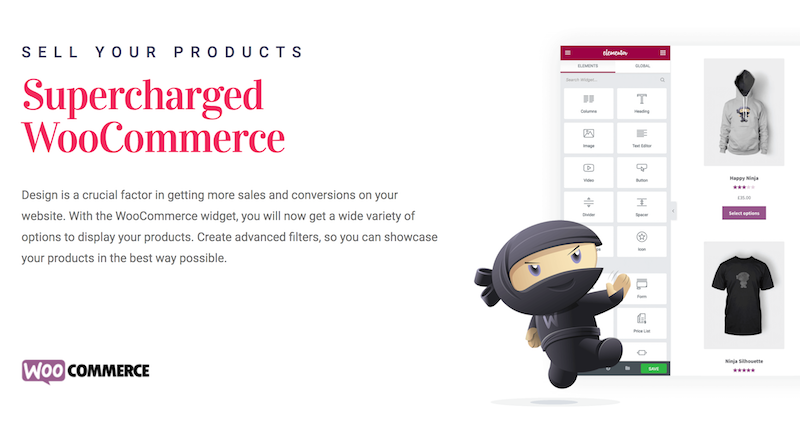 Unlike other WordPress Visual Editors, Elementor Pro was specifically created to save time and money – so anyone can definitely benefit from it. Whether you're a web designer or a beginner, this page builder makes it quick and easy to get the hang of creating beautiful landing pages in minutes.
Spend as much time as you want with it. Tinker with as many features as you'd like. Depending on your goal or the purpose that you have in mind, Elementor Pro lets you have the freedom from concept to execution. Integrate other plugins that you love and expand what your landing page can do. See something that you'd like to improve? It's open source – so community members are free to extend or further develop it.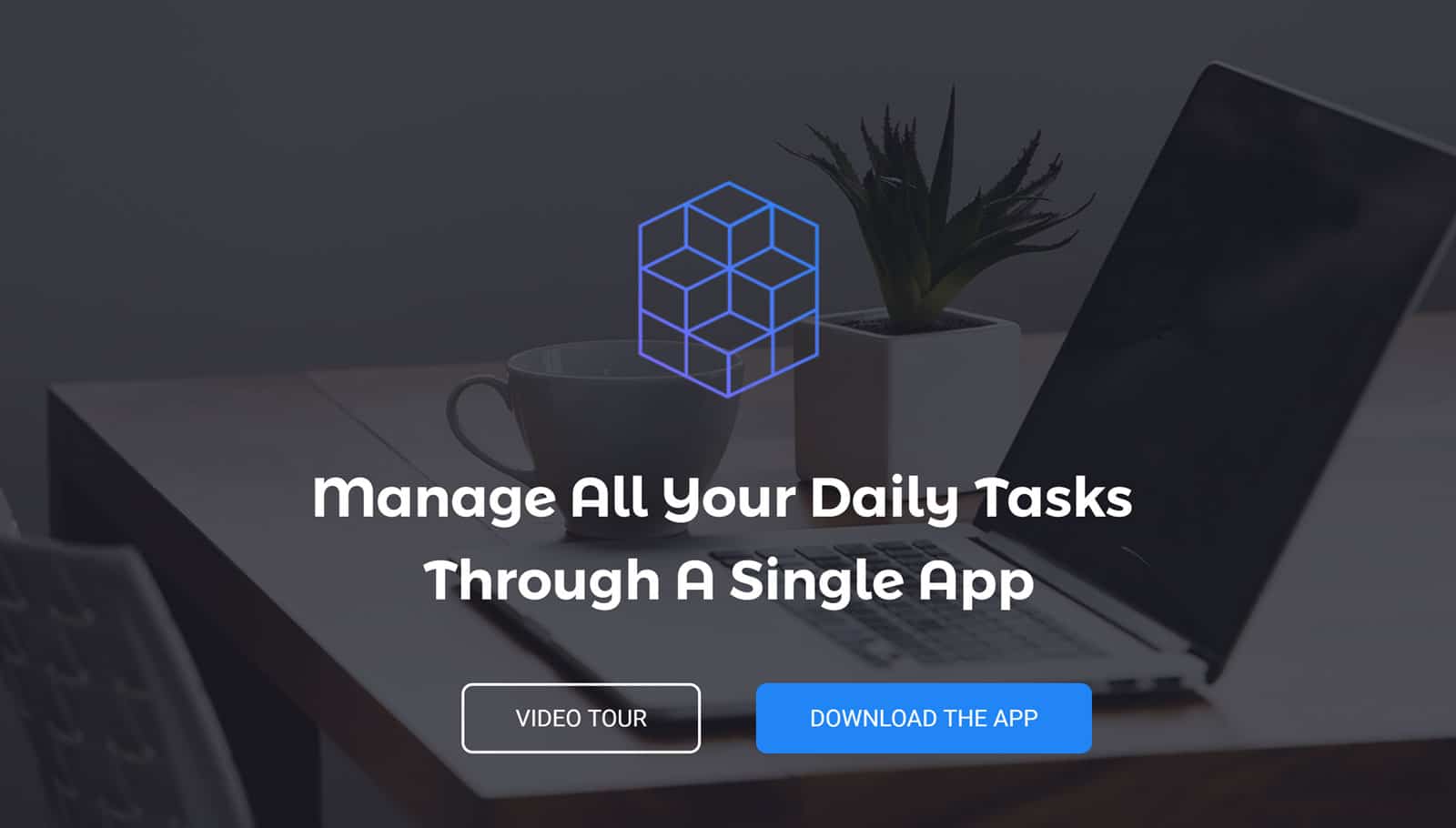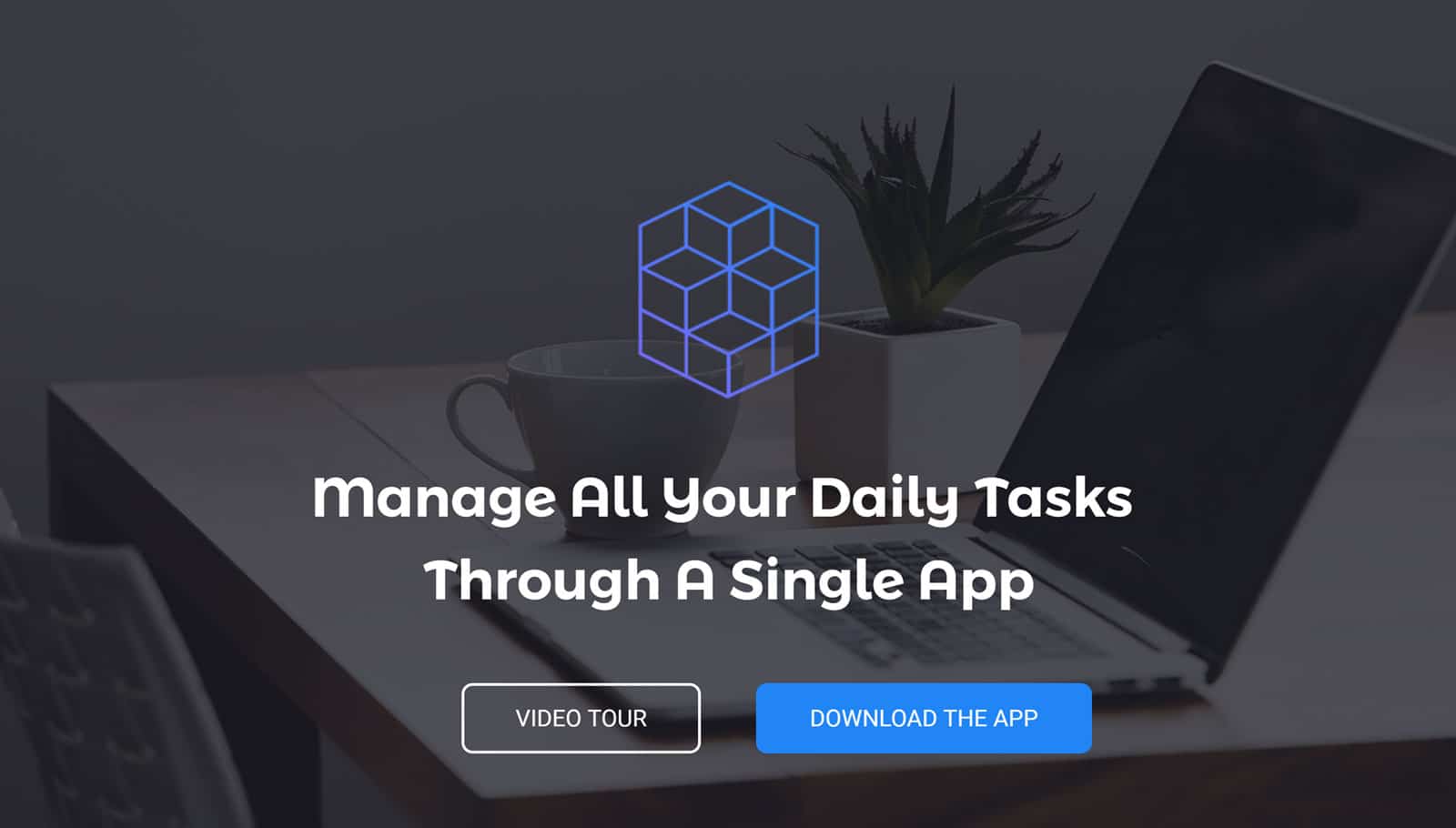 Even seasoned developers will love Elementor Pro. Pre-made templates allow you to jumpstart your design, or use it as an inspiration for your next project. Feel free to add your own custom CSS if you're not happy with the theme. Save your template for use on other pages, or to share with other designers. It's a tool for working faster and delivering on time – every time.
Are you ready to upgrade your landing pages?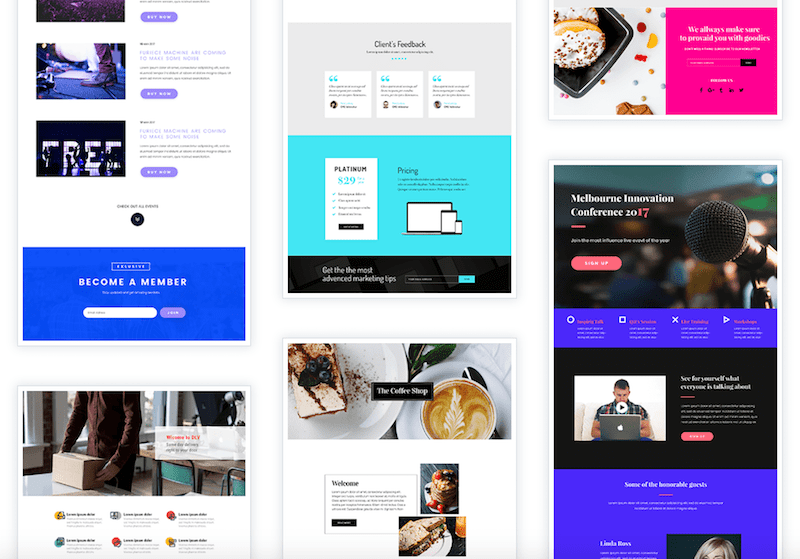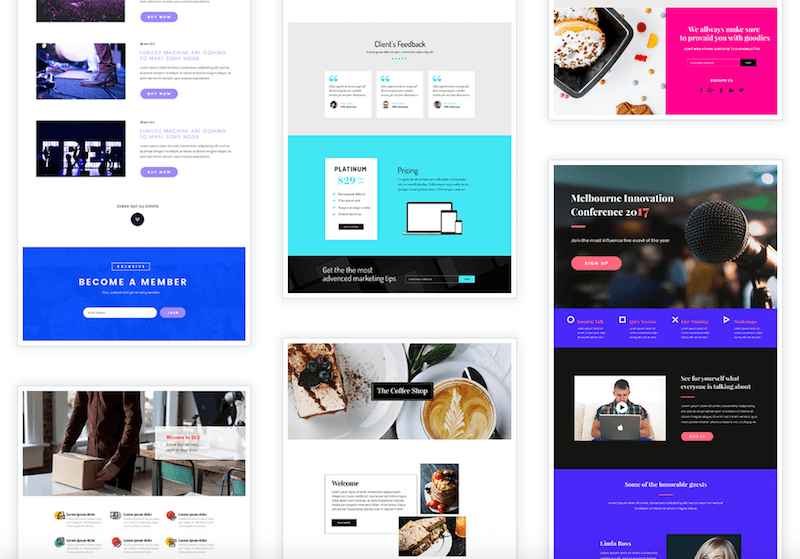 Landing pages are crucial in today's cutthroat industries. Whether you're marketing your business or your skills as a freelancer, they can help you get that coveted job. So craft them with care.
Use tools like Elementor Pro that works hard to make YOUR work easier. With its drop-and-drag feature and real-time preview, you know you're not leaving anything to chance when it comes to designing the perfect landing page. Install Elementor Pro and get all the features from the FREE version that you already love – plus exclusive widgets to make building pages a breeze.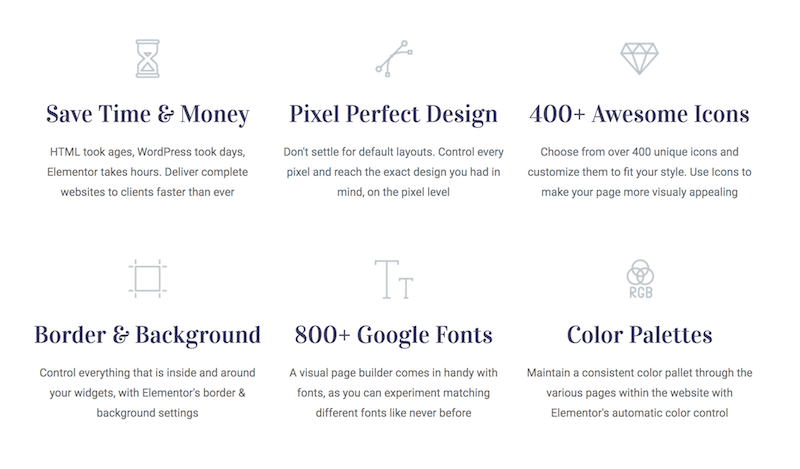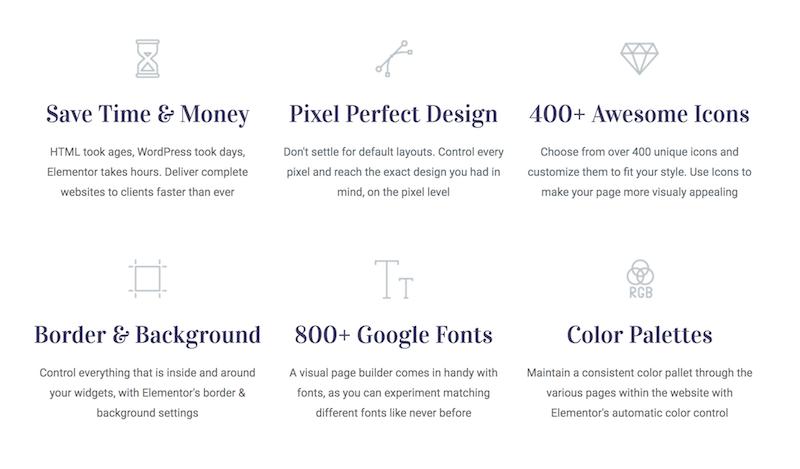 No need to waste time learning code or stressing yourself over design elements you can't control. Elementor Pro lets you have the freedom you've always wanted. No need to be chained to themes you're not satisfied with, or struggle with consistency. Who thought building pages could be this much fun and easy?
If you haven't tried Elementor yet, you can get your hands busy with its FREE version. Or you can upgrade to the PRO version and get all the exclusive features to make your landing page smarter.
Show off your projects in a portfolio, add a price list to existing products, create beautiful forms, customize blog content, and more with Elementor Pro.