Last Updated on January 20, 2022
From freelancers to CEOs, students to legal experts, people will deal with documents at some point or another. There are the usual ones, such as tax forms and résumés; whereas some industries deal with more complicated ones, like white papers.
Here's where a Portable Document Format – more commonly known as a PDF – comes in. Unlike Word documents, these are compatible and can be viewed across multiple devices. That's why they're the preferred type of file nowadays. However, making changes to them can be a pain.
If you've ever worked with PDF before, then you're likely familiar with the trouble of finding the right app that would help you edit them. Often, these apps can be heavy, too expensive, or simply bothersome to use.
Of course, you can always download Adobe® Acrobat®. But it's usually more expensive than it's worth. The better alternative? PDFelement by Wondershare. Here's how it can make your life with documents that much simpler.
What is PDFelement?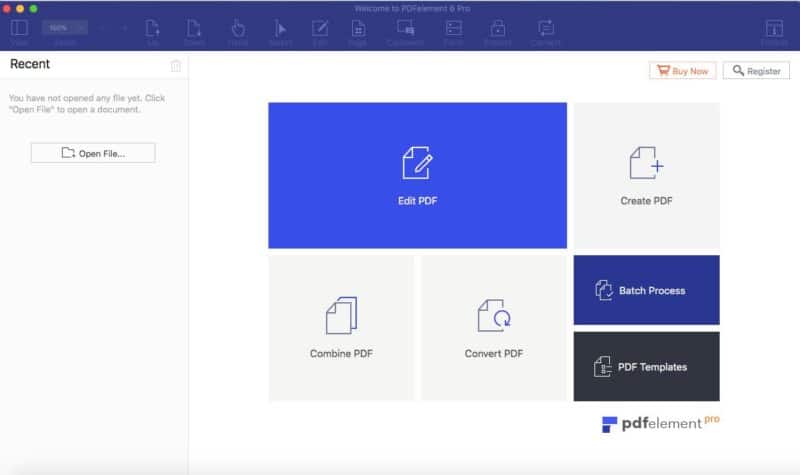 PDFelement by Wondershare is an all-in-one PDF solution. Whether you work with documents all the time, or you just need to make annotations for your college class, it can get anything done for you in half the time.
Let's face it: PDFs are no fun if you can't make changes on them. But thanks to this tool, you can quickly and easily edit, create, combine, or convert PDFs. It also features a user-friendly interface that beginners and tech-savvy folks will truly appreciate.
Paired with a scanner and their Pro version, you've got an unbeatable app on your fingertips. Now, you can not only convert any type of file into a PDF, you can even take advantage of their OCR (Optical Character Recognition) technology to turn boring forms into interactive documents!
PDFelement Best Features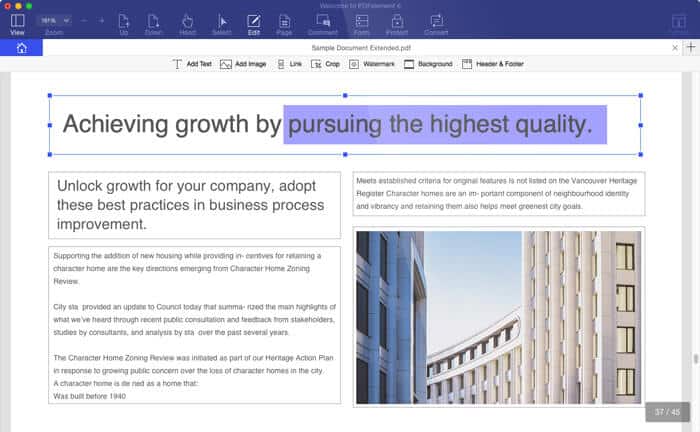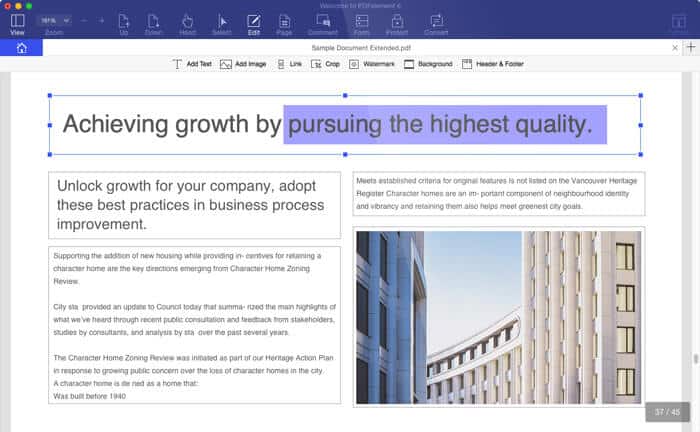 You will notice how PDFelement can make your life easier the moment you choose to download it. Just do so from their official website and you're done! This app works with iOS, Windows, Mac, and Android – so you have nothing to worry about in terms of compatibility.
From the homepage, you'll then see different features, like edit, create, combine, or convert PDFs. Simply open a document from your computer, or scan and upload one to get started. If you're already familiar with Microsoft Word, then you should have no problems, because it more or less feels the same.
Once you've got something to work on, feel free to feel free to make your own changes: add comments, highlight essential details, draw in shapes, create links, etc. Students and collaborators would love these features, as it makes it easier to remember important stuff or get feedback.
Want to change or add images on your document? Go ahead – PDFelement lets you insert, remove, copy, paste, rotate, as well as crop photos or illustrations. Make your PDFs stand out by putting in practical infographics or beautiful backgrounds for a portfolio.
Need to analyze data from multiple forms? No need to painstakingly input details one by one. The Pro version includes advanced OCR that will help you extract all necessary information in minutes. Simply open a sample file, click on Data Extraction, choose similar forms, then pick which fields you need analyzed.
In seconds, PDFelement will pull out data from those fields and transfer them to a spreadsheet – all organized and ready! Likewise, you can use their OCR technology to transform boring forms into engaging documents for online surveys, quizzes, promotions, etc.
If you think you hate PDFs before, it's probably just because you haven't encountered PDFelement yet. With all these amazing features, paired with their low price and comprehensive online support, what's not to love?
Who will benefit most from PDFelement?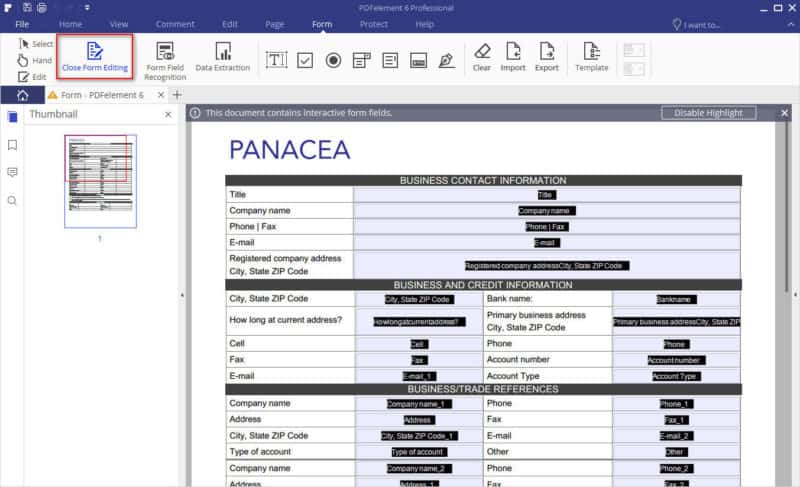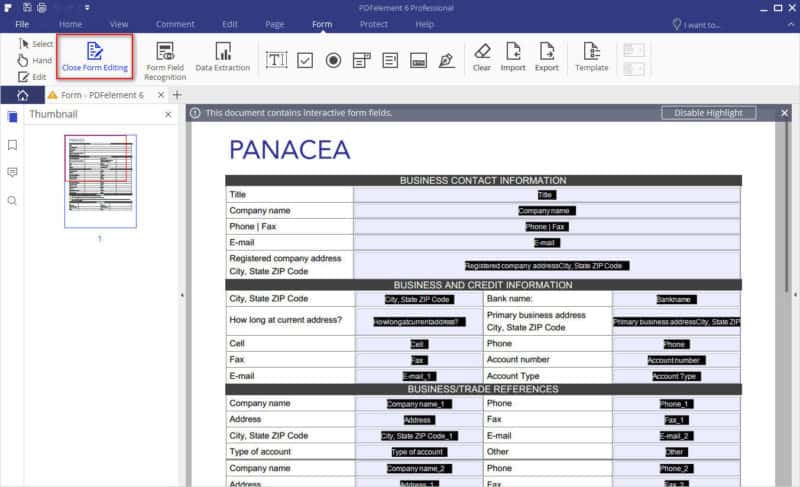 PDFelement is available as a Trial version with lots of cool features all ready to use. But upgrade to the Pro version and get more, such as:
NO watermarks.
Ability to convert any file into a PDF, and vice versa.
Use their OCR technology to extract data from scanned documents.
Text/image redaction – and more!
PDFelement prides itself not only in providing powerful features, but also because they're more affordable than similar apps. For $59.95, you gain access to their community of friendly experts, as well as a vast collection of online resources for your convenience.
For freelancers, small business owners, students, or people who generally work with documents most of the time, downloading PDFelement could be your lifesaver. But if you just need to edit PDFs once in a while, their FREE version should suit you just fine, too! It truly is just a handy and versatile app to have around.
PDFelement makes working with PDFs quick, easy, and pain-free. No need to edit line after line on your forms, or struggle with transferring information one by one on a spreadsheet.
With just a single tool, your productivity can soar to new heights. You might even discover that you like working with documents all along! Now all it takes is just a single download. Be sure to take advantage of their special discount until Nov 30!